You Got to Take What's Yours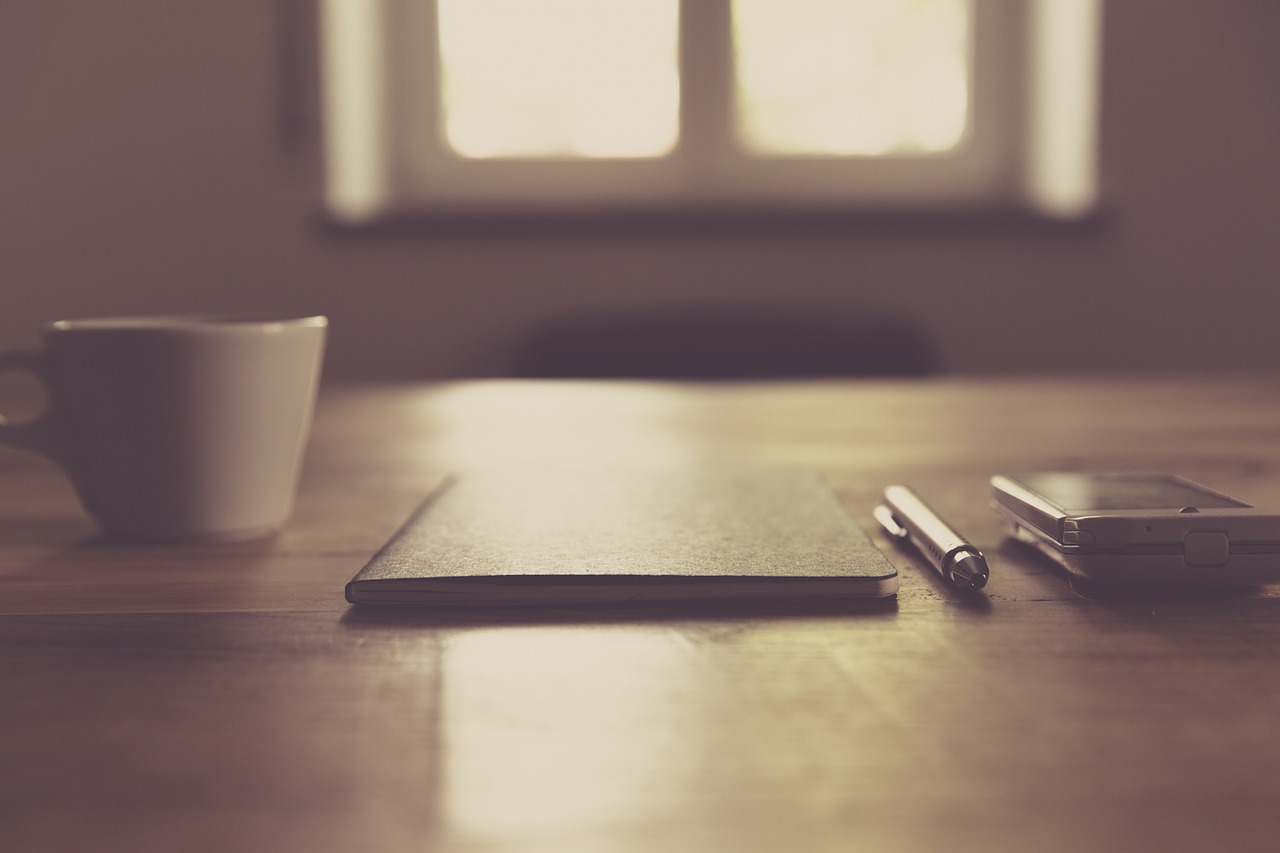 A couple of weeks ago I participated in a hackathon (i.e., a programming competition) with my brother. The topic of the hackathon was "Transparency and Society", so each team had to build an application that would make something more transparent and improve society as a consequence.
Teams had the whole day to work on their projects, and by the end of the afternoon there would be a voting session, and the winning team would take a prize of $2000 and get some media exposure as well (which is what I was after, in order to promote my mobile development company).
Long story short we had by far the best app there. Our goal was to improve the quality of the 3G/4G services here in Brazil (as they are terrible) by making the data about the real speed that each mobile carrier was delivering to its customers more transparent and available to everyone.
We therefore created a mobile app (our prototype was working both on Android and iOS) that would collect some data from the user, including his carrier, connection type and city. The user would then start the test to measure the speed of his Internet connection, and once completed all the data would be sent to our central server.
On the server we process all the data and calculate the average connection speed being offered by each mobile carrier on each city of the country, and then make this information available both on the mobile app itself as well as on a dedicated website.
In other words, with this app anyone would be able to know which is the best mobile carrier, what's the real average connection speed on any city and so on. Possibly this increased awareness we put pressure on the carriers to improve their services. Below you'll find a short demo of the app we put on YouTube:
The technical jury selected our project among the 3 that would make a demonstration on the main stage. So far so good, and now we would need to convince the general public.
I knew that the order of presentations could affect the outcome. Usually the last one to demo is favored, cause he can see the mistakes that other presenters made and fix them, and because the last demo will stay fresher in the minds of the audience, so they are more likely to vote for it.
Instead of insisting on drawing the presentation order at random, though, I just waited to see what would happen, and sure enough my brother and I were asked to demo first, just because the organizers remembered the name of our project more easily…
Once all presentations were made it was time for the public to vote on their favorite project. Guess what, the organizers didn't have anything planned as to how they would count the votes.
I saw trouble coming.
The master of ceremonies, who was a showman and thus more interested in making things entertaining for the public rather than fair for the competitors, started taking ideas about how they should count the votes.
Some people suggested that it should be based on the amount of noise generated by claps of the audience. Then a guy jokingly shouted that farts should be counted as well (I kid you not).
The master of ceremonies liked the idea (the fart one…), but decided to give it his own twist. He said: "Okay I like that. Let's do the voting using our butts. If you want to cast your vote for a project you'll need to come here and touch the stage with your butt". (again, I kid you not).
Laughs exploded in the room, and I looked to my brother in disbelief.
I wondered for a moment if I should raise my hand and argue that we needed a more serious voting system to make things fair (and to avoid transforming the whole thing into a circus…). I didn't do it though, probably because I was afraid to confront the organizers in front of everyone else.
Within seconds the guy declared: "Okay who wants to vote for the first project come here on stage and touch it with your butt, right now!".
Needless to say that most people were embarrassed to walk from their seats to the stage. They would be embarrassed merely to walk up there, let alone to go there and touch the stage with their butts…
We got 18 butts, I mean votes. That's including my brother and I, cause they said we were allowed to vote for our own projects (more on that later).
"Okay now who wants to vote for the second project?" he announced. The second project got 16 votes if I remember well.
"Finally who wants to vote for the third project?" he concluded. Around 8 people had worked on this project, and they also brought a bunch of friends along, so they were on to a good start…. By this time people were also more relaxed about walking to the stage, and in the end they got 35 votes or so. By the way this project was a Facebook card game where each card represented a politician, so that you could know them better (i.e., meh).
I was pretty disappointed with the results, and so were many of the technical jurors. I politely thanked the organizers, got the second place swag, and walked away with my brother. I really thought we deserved to win, but figured things don't always work out as expected.
Or do they?
I started thinking about it, and came to the conclusion that things work as expected if you make them. If you think you deserve something then you got to take it, cause in most situations in life people will not serve it to you on a silver plate.
Had I insisted on drawing the presentation order at random, on using a fair voting system and on prohibiting project participants and friends on voting for their own project I believe we would have won. And I should either have done that or withdraw from the competition.
Sure, there would be some confrontation involved and I would need to step out of my comfort zone, but if that is what it takes, so be it.
Luckily it was just a small programming competition, and it helped me to learn an important lesson.
Think about your career, your business, your relationships, your finances. If you want something, you got to take it. Nobody is gonna just handle it to you, whether you deserve it or not.
If the circumstances are not there, create them.
Cause if you don't, somebody else will.
Browse all articles on the Strategy category
19 Responses to "You Got to Take What's Yours"
sabbir

Thanks for this demonstrative lesson. Many of us face this kind of problem where inspite of knowing tht the work isn't fair we remain silent. We have to got ourselves out.

Susio Bambang Yudoyono

I agree and this could be the best app

Ude, the healthy life

By preparing for the competition with the mature material, should you deserve to win. But clearly you have done the maximum. Indeed, sometimes what we expect not work the way we want. For your case, the race committee do not look professional.

Stephanie Drescher

One piece of advice that I took from my father was this: "Life isn't fair, get use to it." Though at the time, I hated it every single time he said that, he was and is right. Life is rarely fair and that is why I agree with you Daniel that you do have to create your own destiny because if you don't choose it, something will choose you. Accomplishments are fuller and richer when we have to fight and work for them. Whether it is gathering readers for our blogs, likes for our Facebooks or butts for our application:) learning to fight and speak up is a good lesson to tuck into our pockets. Life is full of lesson to be learned. Thanks for sharing yours with the rest of us. Next time you participate and win, you should let us all know.

Daniel Scocco

@Hamza, we are not distributing the code yet, though we plan to make it open source, so stay tuned.

Samuel

Great job on the app, Daniel!

Competitions are always fun!

Glad to see your app doing well there and hoping to see more exposure for it in the future 🙂

Value Blogging

It's time to better protect all things related to our creativity, especially information technology moves at lightning speed to perfection. We live on, ready or not.

poch

Even though I'm not afraid of confrontations, I have yet to learn
to 'take what is mine' — in my middle age.

Rob James

I think you did the right thing the first time round. But if you want to show them (and yourself) you should have won, get out there and promote your App! It sounds like it has real potential to improve things!

Hamza Sheikh

Ouch! It really kills the one's creativity and actively participating in the programs. I have faced the similar sh*t in my town with local organizers. They used to nominate their own friends, and buddies around the event and to give away the prizes.

Well, Daniel thanks for sharing your experience with us. It's really nice to hear from you that you are a software engineer.

If you don't mind, may I have a real demo of your app on both iOS and Android? 😀 Em too a developer, and a tech blogger!

Mike From Maine

Wow, that was so unprofessional. The organizers should be exposed for this.

You deserved the win!

Rohit Sharma

Your message from the post is clear – its time to kick butt…

Richard Ng

Wow! Thanks for sharing the your experience Daniel. I do agree with you that many a time thing doesn't goes as per what we wish/hope but the important thing is the learning experience and I am sure you've learn a lot on that day…

Cheers!

Tim Osborn

Congrats! great product! Keep the buggers honest, as we say in Oz 🙂

I hope the organisers feel a little foolish afterwards – doesn't seem like the sort of culture to foster startups! Very discrete / professional of you to mention no names.

Christopher @ This that and the MBA

Good Point to the article. I have been taking this approach lately in life. I had been waiting as I was shy…and now I am taking a proactive approach and going out and getting it.

Great post!!

Robert C

Sorry you and your bro did not get the win, Daniel. Sounds like you got a neat mobile app out of the deal, though. Hopefully, you will still be able to do something with it. I got a good laugh out of your story – the voting process part. If ever I am in a contest using that, I will get by butt out of there 🙂

Sameer

Wow…a big round of applause for you and your bro. I guess you guys deserved to win.

Slavko Desik

A great read Daniel. One of the best I came across in a while.
And I touch the scene on that one. 🙂

Magazine SEO

Certainly this is the carnage with this new update. You're right back to you it is really pleasing to the eye your blog anyway, for content is the first time that I have so I can not judge..
Comments are closed.