Writing Powerful Short Posts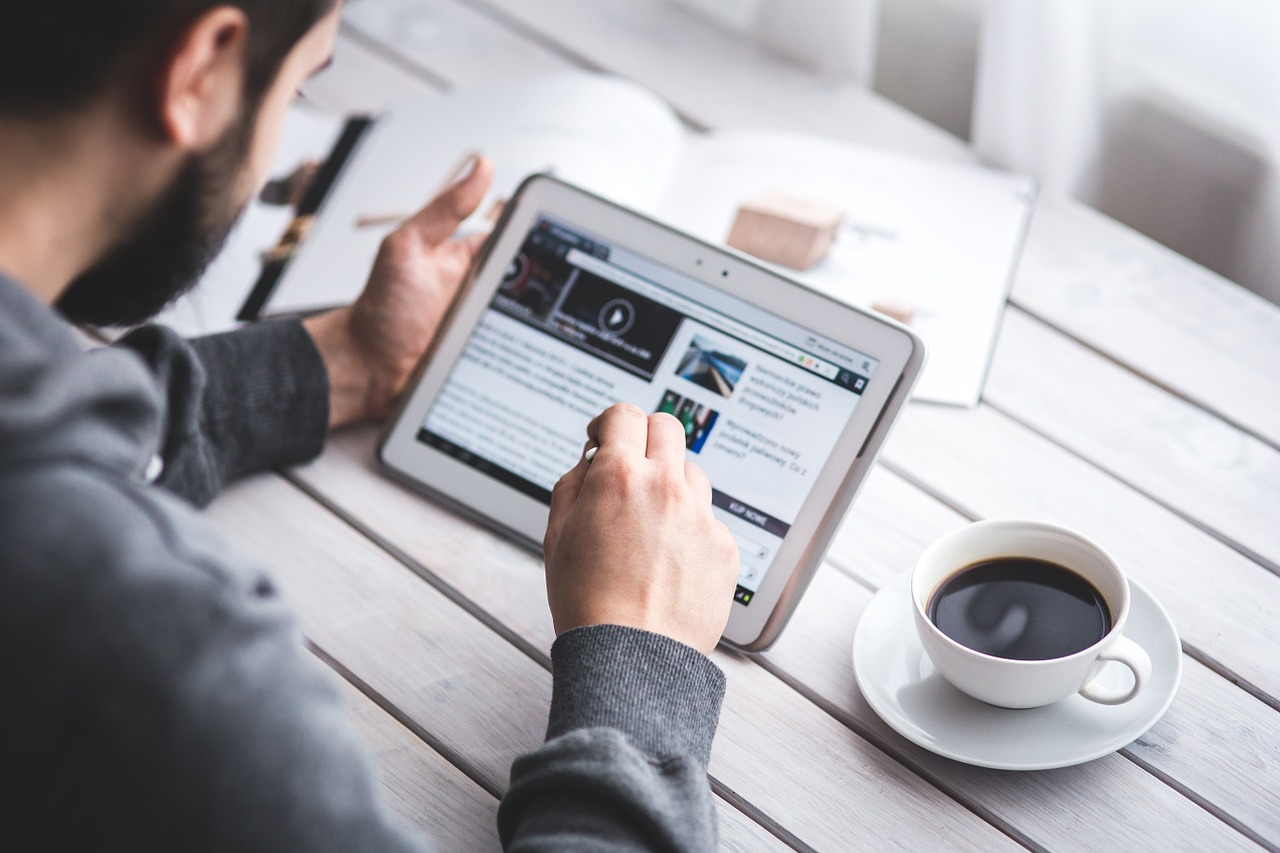 This is a guest post by Seth Waite. If you want to guest post on this blog, check out the guidelines here.
Writing is a powerful form of communication. Composing thoughts into letters which form words is a beautiful medium to express yourself and share your knowledge. For this reason books are written in print and digital form, blogs are produced and long resource filled posts are produced. But what if you do not have a lot of time to write? Then short but well written posts are your answer.
Short posts can be very powerful. Look at poems for example. Often brief, poems explore the realms of emotion, morality, and knowledge. Their limited words produce potent meanings which instill deep thought and searching. Your blog posts though short, can be just as expressive. The following elements will guide you in creating brief, yet powerful posts.
1. Main Point: Your post no matter the length needs to have a singular purpose it is trying to get at. When writing even sentences have a subject to guide their purpose. Likewise your posts should have a main point. So first come up with this. In writing this "main point" is called your thesis.
2. Argument: I am not talking about being rude, snappy, or even debatable but your main point needs to have supporting evidence. This is done by backing up your main-point with logical sub-points to form a cohesive argument. The sum of your argument will create the necessary logic needed to prove your ideas correct and relevant.
3. Structure: Short posts especially need to have a solid structure. Open your post quickly and concisely by getting to your main point in the first couple of sentences. Then go directly into your argument by addressing your supporting sub-points and then introduce the major counter point to your argument. After briefly counter arguing why you are still right end with a conclusion that is brief and summarizes your main point again.
Just like this post, you can follow the strategy of introducing your main point, supporting it with your argument, and creating a proper structure to write brief posts that will allow your readers to get the main point in a short amount of time.
Seth Waite wrote this post and lots more at his blog Blogussion. You can also find him on his Twitter account @Seth1492.
Browse all articles on the Writing Content category
31 Responses to "Writing Powerful Short Posts"
Jen

Short posts hold the readers' attention, but I think there is still a space for longer, more informative posts!

Powerful Affirmations – Claus D Jensen

This is a…. powerful and short post!! 😉

Greetings,
Claus

it blogger

Short posts are for twitter not for standalone blog. IMO

Jeff Sabo

Writing is indeed a powerful communication tool and expressing your thoughts into a short post can be an effective way of communicating. Shorter posts may be harder to write but if done well, can do an excellent job of explaining your thoughts and ideas in a short amount of time.

Writing short posts gets easier over time and the more your write them, the better chances you have of becoming a better writer. In an age where writing is still very important, it's best to get practice at forming an argument and supporting your stance in a short post. This experience can also help with other important forms of writing as well.

John Samuel

Writing a short post is a challenging one. But there are times when there is no other option other than writing a short post when the topic itself has little to write about.

Then there are a lot of times when I have lot to write about, but still want to make the post brief. Thanks for the post

elmot

I am still on the mode of writing long posts…And I noticed that sometimes long posts bore other readers. It is sometimes good to have some variation in a blog post like doing this kind of tips on making short powerful posts.

Munawar AM

Is It true that most of blogger were fast reader?
the shorts post with quality content is the only answer

Eric C

Seth, thanks for writing a post that is helpful to most bloggers.

I think a lot of blogs fail to realize that a huge part of the blogging community–probably the majority–don't write "how to" blogs. Thanks for writing a post with tips for us.

ryan k

Great post!!

I really think short post are the best. As they are right to the point and not so long. Plus because of this you take it in and REMEBER what you have learnt..

Seth W

Millard – I used that book at one point so I would assume they do!

Millard

Do college students still use the handbook from Carl Strunk and E.B. White? That was the primary tone of the book. It is always best if you can say it succinctly.

Oliver

Great post and I need to bookmark this for the tips. I have only started writing blog posts and this will definitely help me to write better posts. Thanks for sharing.

Seth W

Blake – I understand that short posts are really nice, that's why my blog has summaries at the end of every post… so you can get the main message and points of every post.

DBT is one of the best examples of short posts that work.

Justin

If you do have to write long posts (500+ words) make sure to start every paragraph with a single, bolded phrase that basically encompasses what you're about to write in the paragraph below. That way, if someone simply skims through the post, the bolded text will be what they will read.

Blake @ Props Blog

Nice to see you guest posting here on DBT Seth.

The Art of the Short Post seems to be somewhat rare. Of all the major blogs I read, DBT is about the only one that regularly uses effective short posts.

I'm ADDDDDDDDDDDDDDDDD(what was that?)DDDD, so it's hard for me to dig through 1000+ words. Getting to the point and staying on topic is critical for keeping my attention, and with an ever increasing ADD mindset, powerful short posts are of great value.

jacky

i think article should be more than 300 word to 500 word because it gives more information and knowledge to

Reynosa Blogs

Thanks for this post 😉

Daan

My opinion, the length of the post shouldn't matter. It's the content. It's the feeling you put in it. Some people can write 800+ words articles, but will keep you reading till the end.

But, if you don't have much time. Yes, a short and clear article could have as much impact as a 1000+ word in-depth analysis.

Hatch

All the posts on my blog, Geeky100.com, are 100 words or less. It's an interesting challenge saying everything you want to say, and it forces you to focus on the important things.

Seth W

My opinion is 180-350 words is a short post. At this word count you can state your point and still provide some details.

stephen

I've learnt that a good article is like a good comedy routine … it comes back to where it starts. Thus, the summary.

Admittedly, not every article I write does this, yet I do attempt to complete my sentences. But like any good geek, I ensure I use a full vocabulary, rather than saying a thing is gr8. To break up long tracts of text, I add blockquotes and photographs. I hope this works.

I welcome your opinion.

Web Marketing Tips

Hey Seth …

You described everything but tell us what is the meaning of short posts to you in terms of words.

I do believe that 150 – 200 words can count as short one but would love to get your opinion as well.

Seth W

Yes, short posts are a great way to provide awesome content for your readers! I have seen a lot of wonderful blogs, like DBT's which use the short post regularly in their posting rotation.

Rocky Garcia

Very solid tips. Daily blog tips have a lot of it. Simplicity is the best articles for readers.

Alex Lim

I personally like short and direct to the point posts. I tend to get lost with a long wordy article that could basically be summarized in few sentences. It sounds funny but after reading a long post I tend to forget what I just read. Maybe because of the ideas presented in the article which goes to different directions. Unlike, short articles with emphasized main points that only has one path of ideas.

Karn Evans

Hey Seth,

Thanks for the great post. Was a real eye opener sometimes some of my posts can go on for too long. You have made me realize some of the posts could be probably broken down into two or three more clear and precise posts.

Great content thank you. I will be back for more.

Karn

InternethowBlog

You can also find a lot of good, short, and powerful articles in daily blog tips.

Dave Doolin | Website In A Weekend

I'm getting very good readership with long posts right now (1000 words+), but I am working really hard to keep the prose moving quickly.

Shorter is better for sure. Something I need to work on.

Dana@Online Knowledge

You surely have the point here. And short post have more power because it is short. 😀

Nicholas Cardot

Great article, Seth. I think that sometimes people write articles that are so long that although they are filled with terrific information, they fail to keep the readers attention long enough to deliver it. Sometimes it needs to be short and readable.
Comments are closed.