Write Your Titles CAREFULLY and AFTER the Post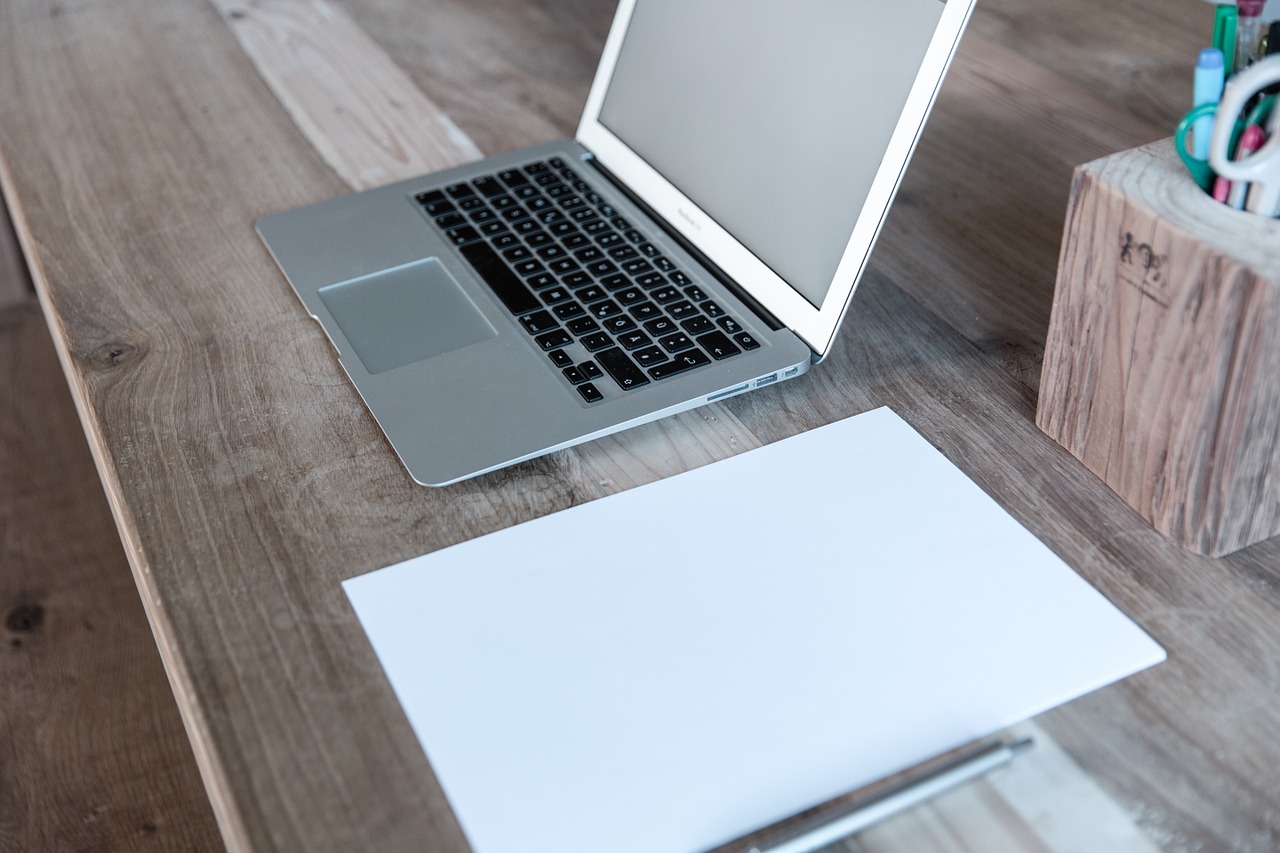 I confess that this is a mistake that I used to do myself. When starting to write a new post, I would start with the title, move to the body of the post, proofread it and publish.
Why is this method not effective? For two reasons.
First of all because it makes you neglect the title, which is one of the most important elements on any post or article. If you write it down quickly and move on, your attention and energies will be directed mainly to the body of the post.
So the first thing you need to change is to dedicate more time and attention to developing the title of your posts, especially to the structured ones where you expect some social media exposure. Some copywriters argue that the time spent developing the title should be as long as the time you will spend writing the post itself. This might be a stretch, but you get the idea.
The second mistake that people make is to work on the title before they write the post. How can you come up with an appealing yet descriptive title if you are not sure about the content of the post yet?
The solution for this is simple: whenever you start writing a new post, use a draft title. You can literally write "Draft:" in front of your title, to make sure you will remember to work on it after you are done writing the post.
Keep those two principles in mind and I am sure that the quality of your headlines will improve.
Browse all articles on the Writing Content category
30 Responses to "Write Your Titles CAREFULLY and AFTER the Post"
Penasco

I found that it is best to start with a goal and think about how your keyword density fits into what you are writing about. The title is usually going to count as you H1 tag so while tweaking the title after your finished is an excellent suggestion, I would still think about how people will find you and how your title will effect that with the search engine results.

John Tedder

I write everything using Notepad first. Then I copy and paste it into WordPress. I save the text file and I always have a copy of what I wrote, just in case.

I know what my title is going to be before I write anything in WordPress.

Babak

That's very true, I've experienced it so many times.
We should write titles AFTER the post.

Linda

As a reporter/feature writer I would say this is generally good advice.

It's good to ask a question in the title too. It makes people curious and want to read on.

You also need a really good first paragraph. You need to "grab" reader attention here or they will lose interest.

Melissa Donovan, Copywriter

I almost always do the titles first. In fact normally I'll spend some time brainstorming titles for upcoming posts. I find this helps make the writing go a little faster and smoother. I think that's because by working out the titles, I've planted a little seed in my head and ideas start to grow. Once in a while I'll do the title after the writing and often I'll tweak it a bit.

World Internet Summit DVDS

Nice blog, i have bookmarked it.

Michael Aulia

Hm I also write the title first when work on the body. Most of the time I didn't change the title again though.

I guess I should put more effort into the title and make it a less boring one!

Kurt Avish

Thats exactly what I always do 🙂

Mary@SimplyForties

Don't forget to proof your title. A title with a typo in it makes a very bad impression!

Ryan McLean

personally I will write the title but as a draft. After I have finished the article I will go and spend a minute or two on making the title even better and more relevant

JR @ Internet Marketing Strategies

I agree with this, it is also really important to keyword optimize the title and post. By using good keywords you can reap a ton of search engine traffic with the posts appearing in SERPS instead of just picking titles at random.

Matt Caldwell – 15 Minutes to Riches!

This is an excellent point and something I hadn't considered. Thanks!

Alex Fraiser

I have just discovered this on my blog. I can't write a good post title until I have written my post first.

Shafar

Usually I frame 2-3 titles for a post and select one only after completing the post body 🙂 That's my habit 😉

Derek Halpern

Crafting killer headlines was one of my main development opportunities when I first started blogging. However, here is a 3 step process that helped me improve ten-fold:

Step 1: Before you start writing the post, write a quick mission statement. This will help keep your article on track to its main purpose.

Step 2 – After you complete the post, write a 1 sentence summary and compare with your original mission statement.

Step 3 – Write the title.

Let me know what you think.

SE7EN

I use HeadSpace2 WordPress plugin to rewrite keyword-packed title for SEO
so I write the title 2 times
the post title is regular-reader-friendly
the title in title tag is searcher-friendly , within 10 words
the post slug is optimized too

Angel Cuala

Interesting thoughts. It's very seldom that I find someone putting focus on this. I am spending more than 4 hours per post, and changing the title a couple of times before publishing it. This is because sometimes the title do not fit the whole content after I finish it.

However, it's quite hard for me to stay away from the "How to…" which I think I really need to improve more.

Thanks!

Matt Gio

Wow, you've nailed it. I do this very same thing. What I like to do is create a title and post, re-read the post and make sure the title fits. Or I ask people on Twitter what they think of my title and get suggestions

Vijay

I feel that it is up to the person's writing style. I normally fix the title before I write the post content.

But for some posts, I spend much time on titles for the post content.

Hence, it is up to the person.
——————-
By the way, nice blog to have great tips. I am a regular reader for your blog via RSS.

all top blogs

Great tip. on the dot.

Pink Ink

I agree! I don't know how many times I end up with a title different from the original one, after I've written my post.

A great, bang-up title is an effective business card.

Chris – Manager's Sandbox

Daniel, I guess it really depends on your writing style. I usually map out my posts before I physically write, and then the first thing I type up is the title. It's not a problem for me because I already know exactly what the content of the post is going to be.

But hey, too each their own!

Joel Drapper

Great tip. I will start using this for my next post entitled "How t************" ops! I will think of the title afterwared.

Thanks!

Ramses

Great tip, will use it right away!

Actually, I've been thinking about doing this for a while now, as my titles suck in general (at least; I think they suck). So this might help.

Swizec

Personally I find that writing without a title provides a mess, but I would agree that working out a title is very important. I probably spend as much time thinking about the title as I do about what I'm going to say.

Thinking all of those through before actually saying anything has proven to be the most effective technique for me. Make up a title, make up a story, develop them together to get something good, write down the title to keep you on track, write down the post, change the title if it doesn't fit anymore. Post.

Jo

I started doing something similiar earlier in the year. Usually I know what tag or category the post is going to, so I use that. Once the post is done, then I decide.

Love the site btw, have it in my RSS feeder.

SEO Genius

What I usually do is write a title and then save the post as a draft to come back to it later. When I come back to the article I write the article and then take a look at the title to see whether its relevant enough, catchy and unique as well as being appealing.

Sometimes I can spend up to 20 minutes deciding on a good title. A good title can multiply your traffic.

J. Knight

Hey Daniel,

You don't necessarily have to wait until after you write your article, but you should definitely go back and review it.

Many bloggers underestimate the importance of the heading. It would be wise to learn how to write compelling titles. They will find a much higher response to their articles.

JK

Onika

Again, a nice post. Also a tip, once you publish your entry, there's no turning back. Google will crawl on your initial post irregardless if you change it to something else.

Ulla Hennig

Thank you for the advice to write the title after the blog post has been written and to work with a Draft: title. ! Without typing anything in the "title" field you are not able to preview the post, and putting Draft: before makes it clear that I still have to work on the title.
Comments are closed.