How to Write a Post That Readers Will Love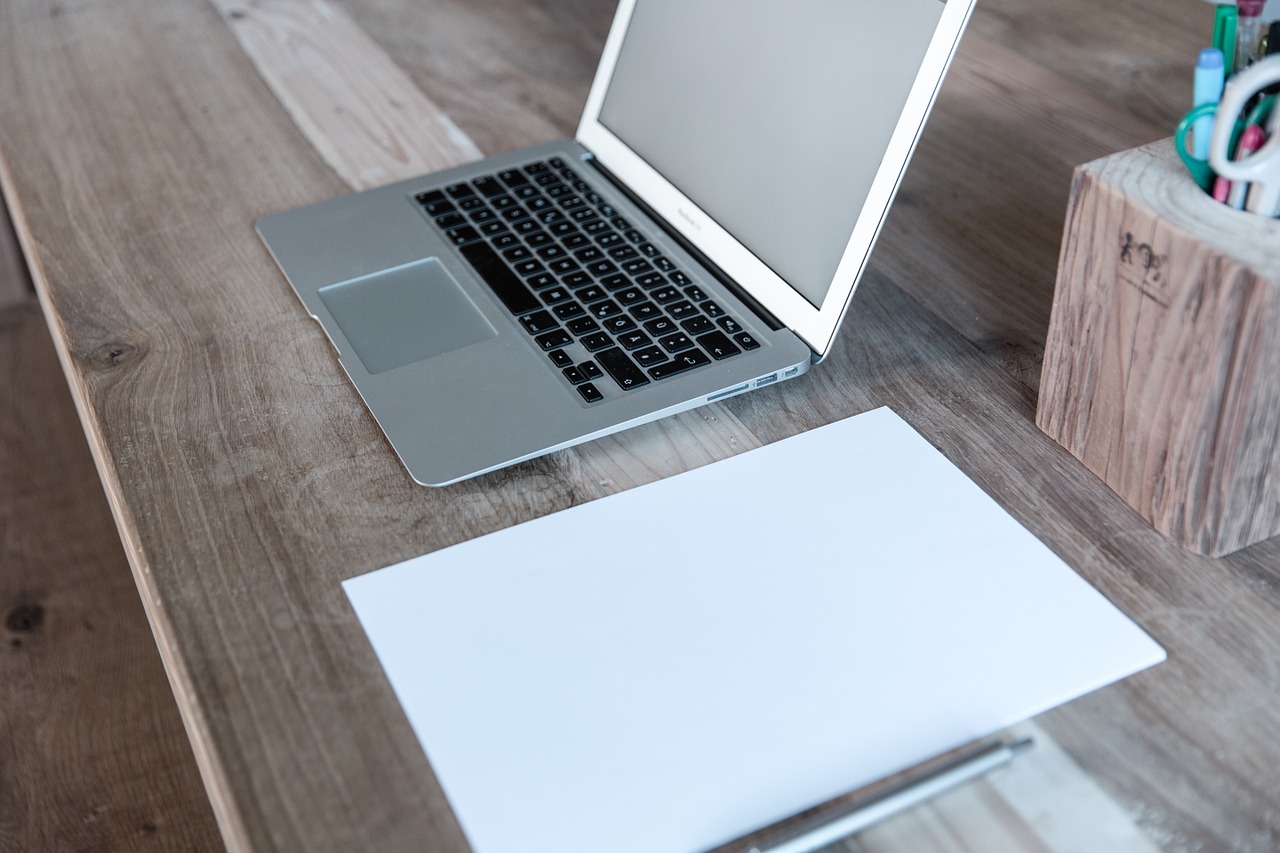 Do you find that some of your posts get a great response … and others are barely noticed?
Learning to write posts that your readers love can involve a bit of trial and error, but these five steps dramatically increase the chance that you'll hit on a winning combination of topic, structure and style.
Here's how to do it:
Step #1: Choose a Hot Topic
However well-written your post is, it's unlikely to be a success unless you've chosen a topic that your readers are eager to hear about.
Maybe that's something in the news – an exciting (or worrying) development in your industry, or a feel-good story that people can't get enough of.
Or maybe it's one of the topics that you know always strikes a chord: for a personal development blog, for instance, that could mean "being more motivated" or "managing your time better".
Try to avoid any topics you've done to death recently, though – even if they're popular ones.
Step #2: Give Your Post a Great Structure
Your post's structure is its skeleton. Readers may not be able to see it – but without it, your post will just be a big blob of ideas.
There are plenty of easy structures you can borrow and use, like the "how to" post (you're reading one) and the "list" post. You'll see these done over and over again on different blogs.
To make your post stand out, look for ways to add extras to the structure. In our series of "Mistakes" posts, we have "fix it" suggestions for each mistake.
Step #3: Use Your Readers' Words
If you use language that goes over your readers' heads, or leaves them cold, then you won't be creating a post that they'll to read and share.
Use readers' emails and comments to find the exact phrases they use when asking a question or describing a problem. (This is a technique Sam Horn recommends in her book Pop! Create the Perfect Pitch, Title and Tagline for Anything.)
If they suggest a post, consider using their wording: one of my most popular posts on Aliventures is titled "7 Habits of Serious Writers". I wasn't sure about that title – I thought "serious" would sound dull and unattractive – but I was mistaken!
Step #4: Edit Your Post Carefully
One of the great things about publishing on a blog is that it's easy to go back and make changes – but don't use this as an excuse to get sloppy.
While readers will be forgiving of an occasional typo or grammatical error, constant mistakes will undermine all your good work. A post that's full of good information but badly written won't get the attention it deserves.
Tip: Try cutting your post by 10% after drafting it. You'll almost always make it stronger.
Step #5: Add Formatting, Links and Images
A well-written, well-structured post that speaks in the readers' language isn't quite enough … it also needs to look good.
You certainly don't need to be an artist or designer to create an attractive blog post that's easy to read, though. Simply use basic formatting features like:
Subheadings, to break up the text, add visual interest, and act as "signposts" for the reader.
Bold text, to highlight key sentences. (Pro tip: aim to be consistent with this. You'll see that in this post, I chose to have one bold sentence at the start of each subsection.)
Links to other posts. These can help readers who need extra background information, or who want to dig deeper into a particular topic.
Images, which draw the reader in, add white space and visual appeal, and can make it easier for readers to understand or appreciate your points.
For your blog to be a success, you need readers to love your posts enough that they'll keep coming back for more (and spread the word to their friends too).
Follow these five steps and you've got a very high chance of creating a post that will be a great hit with your audience. Leave a comment below to tell me how you get on!
Browse all articles on the Writing Content category
20 Responses to "How to Write a Post That Readers Will Love"
Marlon

Thanks for these tips! As for the first tip, the hot topic, I'd also add choosing topics you're really passionate about.

There's no fun in blogging if you don't like what you're doing!

Alicia Rades

Ali,

Perfect tips! I love how you said it all in such a short post. Sadly, though, not enough people take these tips to heart. They really are the keys to your content success.

Joseph Anzai

Ali, regarding the use of images and what Khaja says about blogs not needing images, I have seen a trend for a more minimalist aspect to posting. I had a discussion yesterday with a friend of mine that has a very popular blog and he said that he has nearly gotten rid of all images and has streamlined the look and feel to represent a clean more focused content based blog. He felt that the images kind of took the attention off of the writing. I myself need the images as they make my point far more clear and easier for the reader to understand. So it rally is up to the content creator and how confident they are with their writing.

Shawn Gossman

Great post, Ali! 🙂

I think adding different styles like headers, images, colors and so on is one of the better ideas. Many people can get bored very easily if all that is in front of them is plain text. Styles will integrate some call-to-action into what you are blogging about.

Chris Dardaris

Great post! The way you explained it..makes the process of writing a blog post very clear.My new post utilizing your method. Thanks!

AmeriCamp

Thank you so much for sharing this information with us.

Prince Bhatia

This is the most often question I asked people but not get perfect answer for it. After reading your post now I realized what it takes to write a good article. There is no point writing article which anyone hardly reads it. One must consider these tips for writing an effective article which grabs audience attention,

Joseph Anzai

Hey Ali – great information. I want to say that the feel extremely strong about going back and reducing your post by 10%. This really can make a huge difference. We as writers tend to pad our writing with frivolous fluff. Thanks so much!

Annalyn

Do you want to create a great post that has a great response?

Doing it involves a lot of trial and error but it is a good way to start with these cool and easy tips. When you write always choose a hot topic.

Make sure that your post has a great structure. Use language or words that your readers are used to and make sure you edit them carefully before you post them. To make it good add some formatting, links and images as well.

Great tips which are helpful to all writers. Thanks!

I left the same message at Kingged.com.

Ali Luke

Justin, I wondered if anyone would spot that! We have an ad unit positioned at the top of posts, so we don't tend to use images there (which is where most bloggers use them).

I'm with Khaja that blogs don't HAVE to use images — though I don't think they ever hurt! — but I'd be interested in hearing from readers about whether they'd like more images on DBT.

zuma

Everybody is affraid to link to other websites, even in comments. How should we build links. Matt Cuts is offering some chaotic rules..

maxwell ivey

Hello; This was a solid post. It was to the point and well written. I think you could expand on the concept and include more examples. thanks for the great work. Keep it up, max

Tetsu

Hi Ali Luke, I really love this post. Love the way you write your posts. The information in this article is really unique and useful for me. After reading this article, I think I have some ideas for myself. I do follow your articles recently. Thanks for sharing this post. Hope to read more interesting information from you. Have a nice day.

Khaja Moin

Hi Ali,

I agree with all you've said in above post.

But I think there are few blogs which have exception (in adding attractive images) like DBT. All they need is quality content. Yes, for a new blog it's important to get some initial attraction.

Anyway it all depends on how your present yourself before them.

~@Khajamoin1

James Smith

Hi Ali

I especially like the point about using your readers words. I have always found it is important to use the language your readers understand and stay clear of jargon. This is important because in some industries we impose jargon on customers and lose them in the process.

Diy

Best is ofcourse that you put yourself in a reader position… then you can have the best option that they will read your post. And definitely it is still true: image is like 100 words! use them! use good quality images! Lots of times people wont even try to read the post but once they see that one image! they start reading 🙂

Justin @ Workado

Great advice. Ironically you don't have an image in this one based on your #5 tip, but it is well structured and easy to read. I think adding larger fonts and minimizing distractions is an important part of it also.

aly c.

i like "small bites." it helps me take something away from the blog that i can act on today. less is definitely more! thanks for your small bites here, ali.

Caren Gittleman

This point particularly resonated with me: "Step #3: Use Your Readers' Words
If you use language that goes over your readers' heads, or leaves them cold, then you won't be creating a post that they'll to read and share"
I run into some posts that are written like a thesis, they TOTALLY lose sight of who their audience is. It is important to KNOW YOUR AUDIENCE!

Ryan Biddulph

Hi Ali,

The image thing is HUGE. Love the tips! Readers dig eye candy. After using images daily I noted an uptick in traffic. This is also why some of the top blogs/new sites on earth get massive traffic. These portals use big, eye-grabbing images frequently to draw in readers.

Thanks!
Comments are closed.