Why LeadPlayer is The Best Video Player for Bloggers – And How to Win A Copy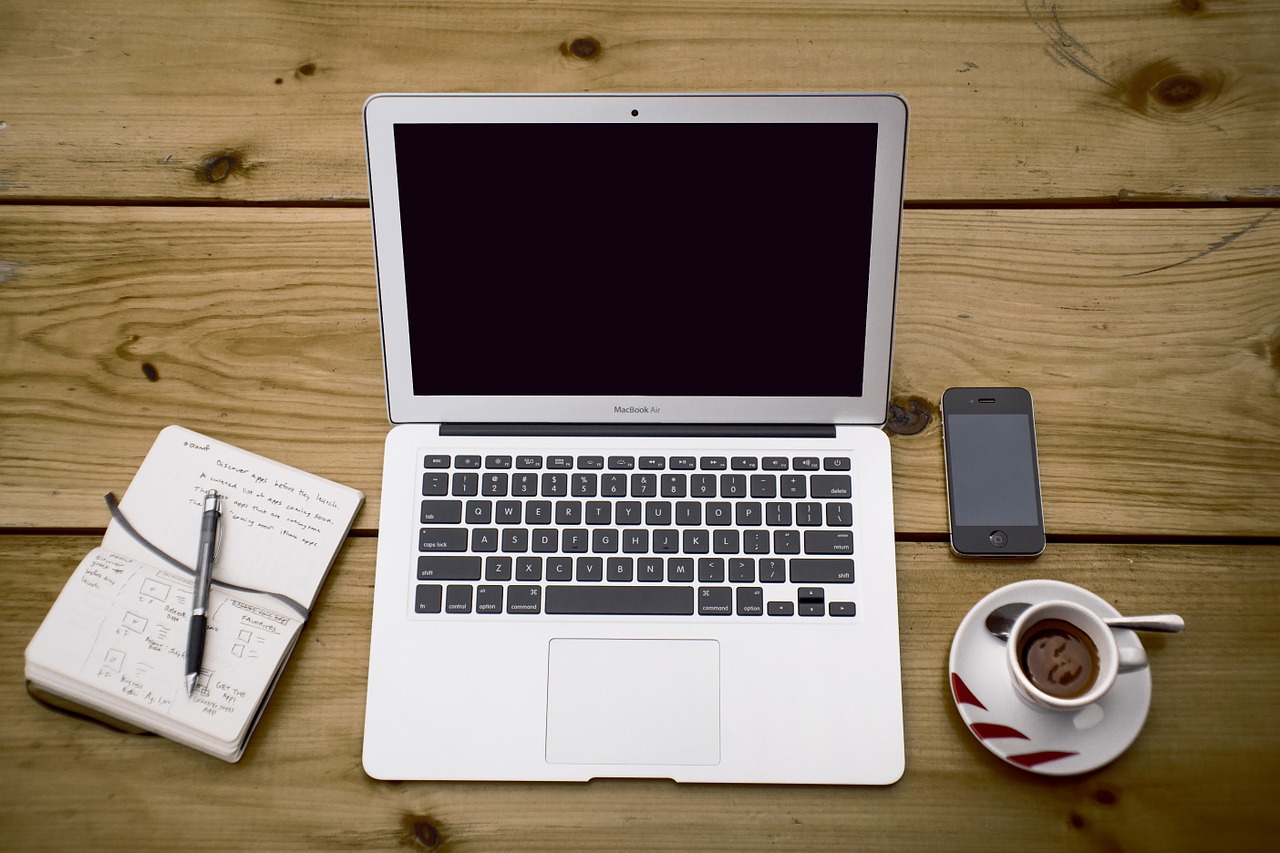 A few months ago I started hearing about a new video player for bloggers and website owners looking to grow their audiences. It's called LeadPlayer.
First I saw Pat Flynn (from Smart Passive Income) blogging about LeadPlayer and why he started using it to play all of his videos. Then I saw Danny Iny from Firepole Marketing saying that he was moving his 184 videos as well, and a bunch of other bloggers and marketers followed.
Then I discovered that my friend Clay Collins was behind the product, and we started exchaing emails about it. Long story short we decided to run a contest here on DailyBlogTips. Clay will be giving away two licenses to LeadPlayer plus two HD video cameras (i.e., two lucky winners will get both the player and the camera). If you are interested, read on.
Here's Why LeadPlayer Works
LeadPlayer is a video player with dozens of integrated features that help you generate more leads and convert more people into subscribers. For instance, you can easily add an opt-in box to all your videos and require people to go through it before they can access the videos. You can also easily insert calls to action, and if you already have videos on YouTube you can integrate them with LeadPlayer.
Clay created a bunch of tutorial videos explaining how you can use and benefit from LeadPlayer, here are some of them:
1. Increasing sales conversions
2. Increasing opt-in conversions and growing your list
3. Sending traffic to webinars, sales and promotions
4. Leveraging other people's videos to build your list
5. Growing your business without being pushy
If you visit the LeadPlayer website you'll see that people are having great results with it. For instance, some people have increase their conversion rate fivefold, others even increased page views and reduced bounce rate after installing the player (check the reviews page to see other testimonials).
Winners of the contest: I want to congratulate Nick Kizirnis and Satish Achar for winning LeadPlayer. We'll be contacting you with information on how to pick up your prize.
How to Get A Free Video "One-Hour Video Blogging" Course
I'm sharing LeadPlayer with you because I think that — if you're using video, or planning to — LeadPlayer would be a great investment. And to give you some extra incentive, I've asked Clay if there was something he could offer to people who purchase LeadPlayer after reading this post.
Well, Clay decided to hook it up, in a huge way.
Clay has developed a video blogging course called "One-Hour Video Blogging", that teaches you how to create a professionally edited video blog post… in 1 hour.
His course includes…
How to get a bumper created for your show for $5
How to find and add music to your show
Exactly which equipment you should use (stuff you can afford!)
How to incorporate (and cut between) live action, screen capture, motion graphics, and presentation graphics for MAXIMUM ENGAGEMENT
How to create videos that get YouTube viewers — and website visitors! — to subscribe to your list
Plus some extra info about YouTube video optimization, for good measure
Clay is giving this entire course away as a free bonus for anyone who joins the LeadPlayer family before midnight on Friday.
Interested? Click here to grab LeadPlayer and claim your bonuses.
Browse all articles on the Web Tools category
33 Responses to "Why LeadPlayer is The Best Video Player for Bloggers – And How to Win A Copy"
Prayag Verma

As indicated by all the experts out there , video is the next big thing. Making it possible to convert these viewers into subscribers easily , LeadPlayer has just opened new doors of opportunity.

Michael

Two words, Engagement & Simplicity

Engagement. Lead Player engages the viewer.

Simplicity. The K.I.S.S. principal at its' finest implementation for both blogger and viewer.

What more can you ask for?

Usman Ahmad

Video is way more engaging than text and opt in option by lead player is tempting.

Joe

There are many creative ways to be successful in the world of blogging. not to mention that sometimes new things we have not thought of, but it sure is the result of our creative work is worth the keuntungnn of the way.

Bilal Sarwari

First time I hear about Lead Player, after reading about this in different blogs I suggest it must to have tool for every blogger and even business sites can also try it.

We can enjoy all benefits of video blogging using lead player but it's different from other as it also allows you to add an embed box to increase your conversions with users. We can use it for video review's purpose. We can use it to answer our customers' questions and make them our permanent client. And if we look at the price its very cheap compare to its advantages.

GarbageGuy

The best way to tell you what I do is to show you! Leadplayer provides a great way to tell the story and capture follow-up contact information to turn video viewing into solution selling!

Looking forward to the upgrade!

Galina

Very interesting information, but video is terra incognito for me. So I am afraid I woń´t be able to use this outstanding player. In any case thank you, Daniel.

Brad

Video is more engaging than writing. It also gives potential customers a face to associate your product with which is valuable for marketing purposes.

Roseanne

I am ready to take my video work and my blog to the next level, and Leadplayer looks perfect for the job. I can't wait to try it!

jorge jacobo

Why is LeadPlayer the perfect video player for building your list and increasing sales with video?

Because leadplayer gives me the power to control the way I want to display all of my videos. I can help my customers more efficiently.

Leadplayer gives me the opportunity to add opt in boxes embedded into the video. So if I want it, I can activate that opt in and my leads will have make a choice either to go for quality content or go somewhere else, as a persuasive tool this is an excellent one.

I've never seen any other service that would do something similar. I am impressed. I would definitely recommend it to anyone to try it. He or she would be surprised of what this tool can do for creating a list.

Jill

With LeadPlayer, I could post video book reviews and have an embedded option to link to purchasing the book.

Deborah Shirley

My blog is currently in the birthing and building stage. I feel LeadPlayer will make a huge difference in my ability to grow my blog following and income producing success through it's "mild mannered"opt in and call to action features. I also like the features of skipping, disabling, and redirecting so I know my visitors will continue to view my sight because they want to understand what I offer better, rather than being bullied into remaining there. I appreciate there are no hidden or recurring fees, and that set up will be so seamless for me.

Re-submitting without the extra "o" in Deborah

Oyetunji G.

Just like every information marketer will say that the Money is in the List, and with the invention of having to build up list why watching the video, I think this is fascinating enough and will definately increase building up of list 5 times more than the normal way, and thereby increasing sales of products.

This is because video marketing is fast becoming the best way of promting products and with LeadPlayer intorducing this feature of opting in while watching a video and even re-directing to a landing page through an installed button and all these achieved in 15 seconds, I mean, this is what we have been waiting for!!!

Thanks to LeadPlayer, thanks to Clay.

Slavko Desik

Boy where to start…
I will start with saying that this method of call to action and opt in has the effect of copywriting without the actual writing.
Another thing- I especially love the thumbnail customization due to the fact that it is a huge factor in CTR, and not only on YouTube, but social media as well. And this helps with social shares which is the new focus of SEO's.
As for the different mailing lists, it is what caught my eye the most. We are a lifestyle blog focusing on subjects like fitness, personal growth, healthy living, as well as running interviews with people. We have a problem with the fact that some of the people don't want to receive mail updates from every subject on the blog. And trying to make different mailing lists using this method will most certainly improve user experience tremendously.
The customization of the interface of the opt in is a huge advantage that allows further testing for marketeers.

Parks Thompson

Leadplayer seems like it will be the perfect video player for me. I am 18 years old and I started a website/blog caled AuthentikSociety.com. We post the latest music, sneakers, style, and art and design and we are growing everyday. WE are getting around 3,000 unique visitors per day with some of our most popular posts are our video interviews and reviews with artists, rappers, and streetwear brands. With the ability of leadplayer to maximize my subscribers it will take my site to the next level. It looks like an amazing product and I would love to give it a try!

Dmitriy

Daniel, thanks fro giveaway!
LeadPlayer is the best player I've ever heard of! Really. I watched the video on LP site. Opt-in and Call to action features are just awesome! I think I should use this service if I want my conversions grow and everybody who wants to earn more should also. I see great potential of LeadPlayer. And the fact that it helps to save customers on my site is also just awesome. YouTube, you won't get my visitors! Ha-ha! 🙂
Analytics will helps you to analyze people's interaction with your video and if you're smart, you know how to use this info.
"Completely control the user experience" – this line on LP site adds one more plus to use the player.

Clay, I think you should enable trial-period for using the player. In such a way more people would be engaged with the product.

Just to sum up: LeadPlayer is the best player among all of the existing now. You should try it out too!

Paul

Answer to question: "Why is LeadPlayer the perfect video player for building your list and increasing sales with video?"

Obviously, video is king in the online world. People are more inclined to watch a short video than anything else.

LeadPlayer looks to be the perfect match with the ability to grow your list by utilizing the opt-in feature in LeadPlayer.

The call to action feature is awesome! The viewer already has their eyes on the video and with a simple call to action ( anywhere in the video ) the viewer is on their way to a link of your choice. Genius!

I can't wait to use it!

Ehsan Ullah

Daniel, Thanks for hosting this giveaway. I have tried many other video player tools, but didn't work for me. I'm going to start my new project after, so would love to try Leadplayer. And If I didn't use it yet, how can I say leadplayer is perfect video player for building list or not 😀

Joshua Noyce

I think that lead player would be the best because although YouTube has integration it is no where has seemless or as good as it could be. This product would help take my videos to the next level

Bob Malone

In order to not irritate potential subscribers, you must offer and easy and instantaneous opt-OUT box too. That would make LEADPLAYER perfect!

SATISH

With this software: I could tempt people to opt-in and get a valuable ebook for free!

Legitimate: No Spam methods used. Clear SKIPPING options, DISABLE auto redirect etc.

Call to action is a major thing, and bloggers/vloggers would love LeadPlayer for making it so clear, legal and lovable.

Being a YouTube Partner myself, I know how custom thumbnails can grows the number of video views.

Commonsense thing missed in other software:
They're not asked to opt-in again if they are opted, awesome 🙂
Global options is also a great feature I would love to use and am sure it'll be of great help during product launches.

Awesome "WordPress" compatible software which would increase opt-in rates for sure.

All other methods fall behind ..LeadPlayer is the way to go!

Nick Kizirnis

Answer to question: "Why is LeadPlayer the perfect video player for building your list and increasing sales with video?"

I want to start adding performance video to my band/label's web site, and since we are experimenting with selling and giving away different items — individual downloads, live shows, demo versions, samples as well as limited edition poster/prints and the all-important email list! — I think this would be a fantastic way to show and not tell.

Just checking out he LeadPlayer is inspiring me with more ideas …! Thank you!

Robert Tinnell

First THANKS for the great work I have looked in to this product and done alot of research on it.it appears to be the next best thing since peanut butter. I have read nothing but great comments about it and everyone assures me that it's the easiest and most effective way to use for my videos. Everybody is looking for the best and easiest way to market there videos on YouTube and so on. So far this looks like the way to go hands down compared to competition.Keep up the awesome work

Tunde

LeadPlayer's ability to increase sales and opt-in conversions and thereby increasing income and supporting list building is what makes it the best player for bloggers.

Salman Zaib

Awesome video player. Good review.

Bonnie Pickartz

Selling timber frame homes to a very small market is tough. Visually promoting them is a key to connecting with the client. While we have videos, slideshows, and photos, we still struggle to capture the visitor's information.

The opt-in and call to action features are AMAZING. I can see using these at key places in the video to connect with people who are awed by the "Wow Factor" of our homes. This is the first video software that I've even considered making part of my marketing!

Since builders are notoriously non-technical, LeadPlayer could open doors for the entire housing industry (pun intended).

Jane Leonard

Answer to question: "Why is LeadPlayer the perfect video player for building your list and increasing sales with video?"

Having visited the LeadPlayer site I believe it has the perfect combination of giving the potential customer "the feel of the wheel"; they get a taster of your offering and the "opt in" appears seamless and natural.
The presenter does not have to engage in hard selling and the trust relationship is still intact.

Greg

I like the opt in feature a lot
With videos being so important to a blogs success a way to enlargen your subscribers list is vital.This video player is a must for blog growth.

I use videos extensively on my blog,now I can capitolise on it and grag more subscribers

Akbar Sheikh

Time is precious. What you can convey in a well made 5 minutes video would take you considerable amount of time in writing a well written post. Engaging visitors is important. Videos do it best. Lead Player combines the super power of videos and at the same time take advantage of almost forcing website visitors to take action and in the nicest possible way. Don't have a website, no worries… still lead player can generate viral traffic……

faisal

Looks quite good, although for $100, it does offer quite a bit.
Comments are closed.