Why I Am Removing the "Subscribe To Comments" Plugin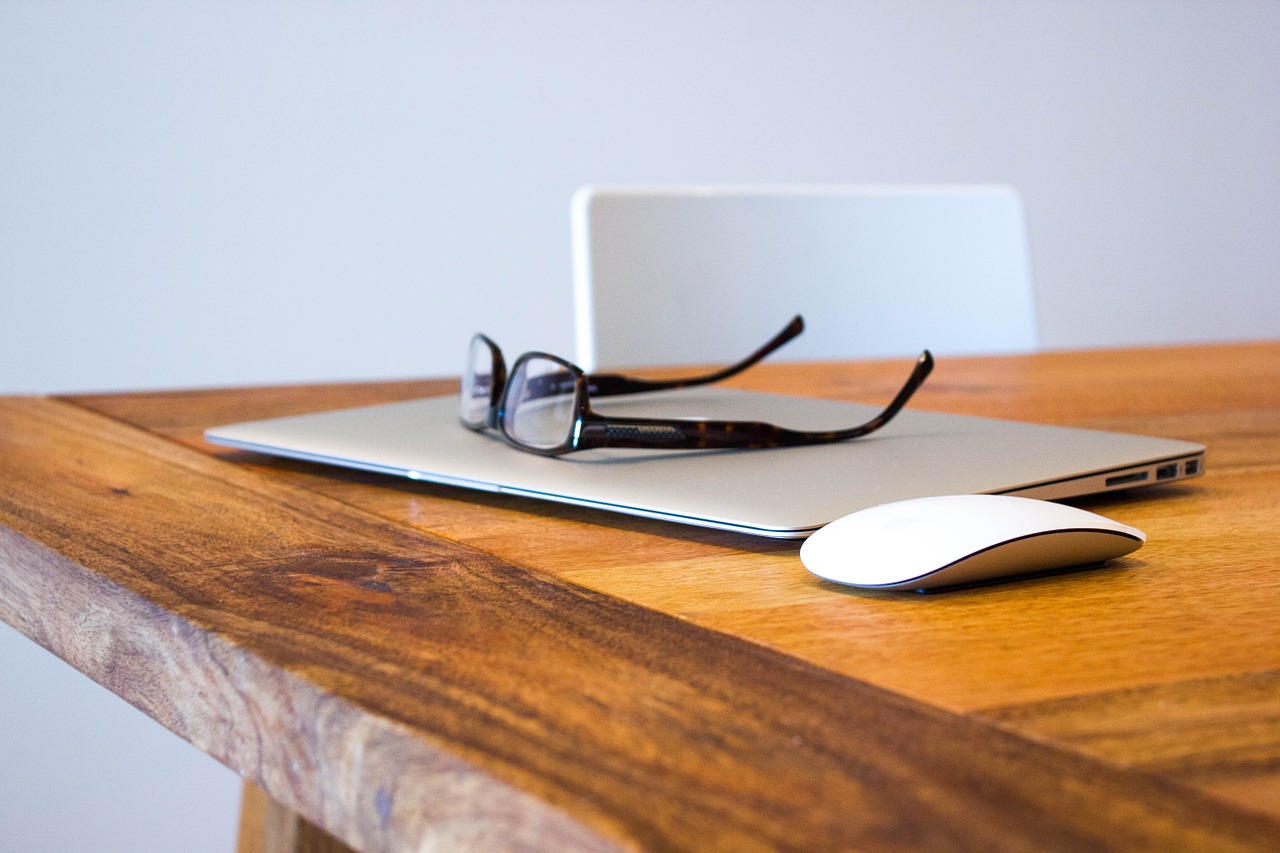 I believe I installed the Subscribe to Comments plugin around three years ago. If you are not familiar with the plugin, it basically allows people posting comments on your site to subscribe to new comments via email. In order words, if they do choose to subscribe (by clicking on a check-box) they will receive an email every time a new comment is made on that particular post.
As you can see using this plugin has some advantages. First of all it encourages community participation and increases the number of comments your posts will get, because readers who post one comment become engaged in the conversation. It might also increase your traffic slightly, because readers will be coming back to your site more often.
That being said the plugin also has some drawbacks. The first one is the volume of emails that your readers might inadvertently get from your site. Suppose one of your posts become viral and comments start piling up. This means that for each new comment one email will be sent to the readers who subscribed to that post.
Second, some readers forget that they subscribed to the comments of a particular post on your blog, and once your emails start arriving he might flag them as spam. One reader doing this wouldn't be a problem, but dozens of them certainly would.
The drawbacks I mentioned are particularly important if you have email subscribers, an email list, or plan to do email marketing on your site. That is because the spam complaints might affect the overall credibility of your domain name.
Weighting the pros and cons I concluded that the cons were winning on my case, and today I decided to remove the plugin. I visited some other popular blogs to see whether or not they were still using the plugin, and most weren't either.
What about you, do you use the plugin? Have you ever received complaints from readers about it?
Browse all articles on the WordPress category
43 Responses to "Why I Am Removing the "Subscribe To Comments" Plugin"
Nasrul Hanis

I agree with what you've done. From the perspective of a reader, I feel better if there's no such plugin that could draw a lot of emails to my inbox.

Some blogs tick the option in default and I believe later or sooner their credibility will be argued by their own readers.

I've subscribed to your feed and in that case, subscribing to comments is not a preferable option 🙂

Rishi

People no longer want regular comment updates via email, specially if you blog is a big one. Bloggers should also consider removing those Email Thank You plugins. They are irritating too.

Impulseon

I'd wish to thank you for the efforts you've got made in writing this write-up. I'm hoping the same greatest perform from you inside the future also. In reality your inventive writing skills has inspired me to begin my very own blog now.

Map of Mass

I never use this plugin because I don't want to annoy my reader.If they find my blog is good,they will subscribe my newletters naturally

Praveen

That will definitely cause a problem for popular blogs, but not for developing blogs, which are not able to get lot of comments.

Good decision to remove it. Cheers !

David Corman

I definitely hear the arguments against using the plugin. My biggest issue is that I usually don't remember to follow up to see if someone responded to my comment. It makes leaving a comment much less engaging.

CypherHackz

My hosting provider requested me to disable that plugin because it uses a lot of RAM when each time it sending emails to all the subscribers.

So if you are thinking to use that plugin, better don't.

eTipsLibrary

It is true . I always avoid to check the box " Subscribes to comments via email " because it always fills up my inbox with comments

Adrian

Hi,

I also disabled the 'subscribe to comments' plugin because of it's bad parts. Also, a bad part is that if your website gets a lot of traffic, and a lot of people subcribe to comments, the volume of emails sent (in 24h generally speaking) will get very high and it will start to look spammy and might damage the server on which the website is hosted, at least that's my opinion. Also, I tend to re-enable the plugin sometimes for getting some extra-traffic. It's been a pleasure to read this well-written article, good job!

Justin | Mazzastick

I never thought that you would get marked as spam because someone knowingly clicked subscribe to comments.

I did use Disqus for a while then I switched to Comment Luv in order to get more comments and to allow commenters links to their latest post.

Angel

I was using this plugin on most of my properties, until i got my first viral post.

I went very fast from zero to 700+ comments and the amount of emails my server sent was unspeakable. Removed it because I was afraid of the spam issue you mentioned in the post.
Cheers

Anastasia

I never subscribe to comments to popular blogs. The number of the comments is really high plus nobody replies to comments or stats productive and interesting discussions. Most people say something like "great post!" so there's no sense to get notified of them. But on my blog I have "subscribe to comments" marked because I do need it right now.

Chris M.

One way to avoid the problem of people receiving comments years after they subscribed (which could indeed be annoying), is to set up WordPress (or your content management system) to close comments after a reasonable period (say, 15 or 20 days).

Then, you still have the benefit of allowing people to interact through comments, but the opportunity to actually forget that you asked for replies to come to your mailbox highly reduce.

Colby

I just ran into this problem at my site where someone subscribed to comments on one of my posts about three years ago and recently the comment section has been getting a decent amount of activity (about 20 comments in a couple days) after receiving only about 50 over 3 years. Needless to say I got a nasty email from this person telling me how I was spamming her and she was going to have her husband who was an FBI agent track me down.

The ReplyMe plugin that Justin mentioned sounds like a much better option and I might take a look at that plugin.

Justin Germino

This is one reason why I use the ReplyMe plugin and declare it in my comment section, this plugin will automatically email the commenter only when someone replies to their specific comment, they won't receive an email for comments in the whole post. I still leave the comment subscribe in case they want entire threads, I know on some of the major blog sites where particular interesting blogging problems or questions are asked or answered, I am very interested in the plethora of comments and opinions from readers, but this is few and far between I do admit and I usually unsubscribe a few weeks later when dozens of comments continue to pour in day after day. I think if the plugin were smarter and maybe gave 1 email with a daily update of all comments on that article it would be better.

Daniel Scocco

I wasn't aware of that plugin, so thanks for the heads up.

Mani Viswanathan @ DailyBlogging

Well I haven't received any complaints yet. Will give a thought on whether to keep it or not considering your points.

Dave Charest

I use the plug-in and also suggest people do the same. Although I can see it being an issue in a blog with high comment counts.

For me as a commenter, I would like to know when someone replies. I'm interested in the conversation. Without a notification I may never return to that particular post. And if someone HAS replied to me or asked a question, how does it look if I never respond back.

That's why I think it's important to have some way for the people who want to stay engaged to be able to do so.

Michael Martine

Use Disqus. The email address it sends from isn't your domain. Plus people can cross-post their comments to Twitter and Facebook.

People who comment only to try and get traffic (with a very shallow understanding of how that actually works) or for SEO reasons aren't interested in follow-up comments. But someone who's really trying participate in a discussion will want to know what the hell's going on.

Maybe your content/comment approach isn't giving you the results you want and what you need to look at is the possibility of changing that, not deactivating a plugin. Because if you want to build a community (vs. just get a lot of traffic) you need to engage and provide the tools to engage.

kumo

I removed the plugin for my blog too. I never actually think about it until I get an email from my reader asking me if I can stop sending comment notice. I think this plugin can be very annoying if the post gets more than 100 comments a day.

QOT

You just answered why we removed Subscribe to Comments from our blog.

Treathyl FOX

I never complain about anything DailyBlogTips does. If they want to start something? Fine. If they want to stop it? Fine. When I comment, if I want additional feedback, I usually "Subscribe to Comments". But most of the time if I comment – I say it and I'm done! Even if I subscribe and I don't want any comments I unsubscribe. Just click the button. Who the heck would waste their time complaining about something they can fix for themselves??

Daniel Scocco

You would be surprise by the amount of emails I get from people who simply want to unsubscribe from my newsletters (and yeah, they can do it themselves with a single click 🙂 ).

Marketing Radiation

Few points that I'd like to talk about here:

1. If you're blog really provided quality content the first time reader visited, then I am sure he'd remember your blog as soon as he looks at the comment.
2. Also, if your blog is about webmastering, seo etc. then most of the readers would know they can unsubscribe using the link in the footer of the email.

Those 2 points shall prove that there are more advantages then drawbacks. Hence, I would suggest using the plugin.

Daniel Scocco

Once you start working with email marketing you become paranoid about things that might affect your deliverability rate. That's why I prefer to play on the safe side, despite the benefits we talked about.

Through the Lens of Kimberly Gauthier, Kimberly Gauthier Photography

I don't have this plug in, but I've made the mistake of subscribing and then getting ramdom emails over time that I forgot about. That's the experience that popped up when I thought about adding the comment.

Luckily my blog does allow people to reply to other comments and emails are generated in the process. It's less of a hassle for everyone 🙂

Matthew Snider

Great post brother – removed mine this morning!

Kathy Berman

To tell you the truth, I have had comments closed for years because I am 70 years of age and wanted to spend my time writing and rewriting, etc. I started in 2004 and have 10 blogs I keep for various reasons.
Your blog is the 1st in many years that I care to follow and to comment on. Your ability to keep us interested and involved with new ideas is the way to keep readers.
I agree with your decision to not forward comments.
Loved the April Fools Day and have to tell you that I checked for few days.
THanks, Kathy

Daniel Scocco

Thanks for the nice words Kathy.

Prisqua

The one plugin I think is really a waste of time is the one that sends a thank you email for commenting.

I have that plugin installed I think on some of my blogs but as I have to get rid of a few plugins, it will have to go as as you said, people can just come back if they really want to.

But personally I don't mind subscribing to some comments just because I really really want to read what others have to say and I have already so many bookmarks and a million of things to do so I don't mind receiving an email and it is pretty easy to unsubscribe too.

Spunky Jones SEO

I think you have made a good decision about removing the plugin. People, have a tendency to forget that they signed up and turn you in for spamming. It's a little problem, however, it take time to sort it out. Time is valuable, and it could be put to better use.

UK SEO Company

Some sites just sign you up for it straight away, now that's annoying.

I think you're better off without it anyway, I'd never use it and who really has the time to check back every time someone makes a comment that 'might' relate to theirs?

Wendy

I have been asking for a modification to the subscribe feature for years. What I would like to see (as a reader, and therefore would like to have as a blog owner) is the ability to check a box to subscribe ONLY to comments that are replies to the comment I just left. (It would require nested comments, but beyond that, it seems like an easy thing to create. But then again, what do I know?)

It would ensure that the number of emails I personally receive stays relatively low and that any comments directed to me actually get to me. I think overall it would create more dialogue. It would also answer the question I often have as a blog owner… do I email this person directly or just answer their question in the comments? If this were a feature, I wouldn't have to guess what they prefer; it would happen automatically.

I've suggested this on the WordPress site and on various blogs, but so far, I haven't seen it available as a plugin. I'm about to the point where I want to learn the coding just so I could make the damn thing myself.

Daniel Scocco

That would make the plugin a lot more useful indeed. I think there are some good chances that the WordPress guys will bring this functionality into the software (i.e., without the need for a plugin).

DailyPhotographyTips

I think it is better until you get certain level of traffic. After that you don't need it because your readers are already dragged to visit your blog or website frequently.

My two cents.
Comments are closed.