Why Fiverr Is Great for Online Entrepreneurs?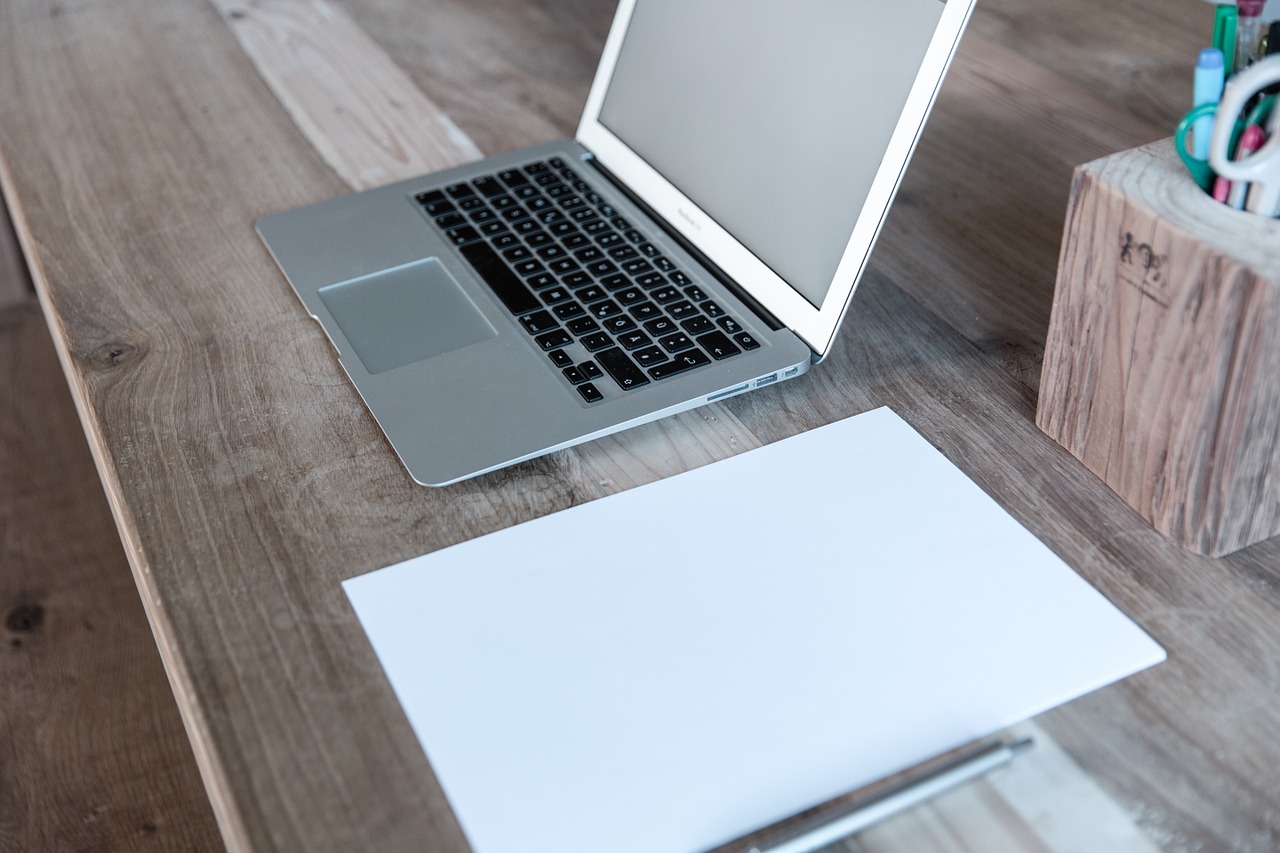 This is a guest post by Pritam P Hans. If you want to guest post on this blog, check out the guidelines here.
If you haven't discovered Fiverr yet, it is a marketplace where users sell and buy services and products worth $5. People get registered and broadcast what they are willing to do for $5. While some of them are for pure fun (like one user offering to make a prank call), others mean business.
With a large number of users offering various services and products, you can find a lot of interesting thing that you would like to order. Fiverr users are selling their skills or products in small, easy-to-sell sachet.
Recently, I stumbled upon a Fiverr entry which offered to write an article/blog post. Though I didn't need someone to write an article, I gave it a shot as all the feedback comments sang her praise. Four days after the payment was done via PayPal, I received the article. Though the provider had failed to meet the two-day turnaround commitment, the article was pretty clean and well written. Was it worth the cost? I guess so.
What's in it for blogger/online entrepreneur?
Fiverr users offer a wide array of goods and services. If you look carefully, you can find great alternatives for stuff that you need on a regular basis or your websites and blogs. All of this for $5 only.
1. Several entries offer to draw cartoons or caricatures. Just send an order for the mascot for your website or blog. You can also find Fiverr users who will create a vector image from any given photograph.
2. Get a logo done for the niche site that you are making. No one stops you to use Fiverr for getting your blog's logo either.
3. Promote your blog/site/product by using the various services that offer to share it on Facebook and Twitter with their fans. "I will post your URL to my 5,000 Facebook fans."
4. If you want a custom background for your Twitter page, there's help around. "I will make you a customized Twitter or YouTube background image for $5." Hiring a freelance designer from sites like Freelance and Elance would have cost you a lot more.
5. Get a video testimonial for your website or product. This can be handy for new blogs and websites that want to make a good impression. You can also make use of testimonials on product sites. A real person can significantly boost the visitor's confidence in your site/product.
6. If you have always envied other bloggers for being able to show fans holding messages for their blogs, you can get beautiful girls to send you their pictures holding placards with your message.
7. A professional banner ad can work wonders when you want to promote your service or product. On Fiverr, you can get it done for $5 only. Place an order and start using the ads on your site or in AdSense campaign.
8. If you need articles or blog posts, you can find users who will write articles based on your keywords. This service doesn't have any edge here as you can find cheaper alternatives on other freelancing websites. However, it is a good option when you are looking for someone to write just one article.
These are just a few things that you can get done on Fiverr. Apart from these, you can also get someone translate your articles, install and customize WordPress, resolve your issues with FTP and database and create headers for your websites. The list is too long to fit in a small blog post. Make use of Fiverr to get things done for cheap.
About the Author: Pritam is an New Delhi-based blogger and owner of Specky Geek who is learning to make money online by blogging, creating free WordPress themes and offering WordPress and SEO services.
Browse all articles on the Web Tools category
28 Responses to "Why Fiverr Is Great for Online Entrepreneurs?"
Fiverr For Internet Marketers

Fiverr is one of the best things that happened for Online Entrepreneurs and Internet Marketers.

As with what Jerrick said from the comment above, I've also found that sometimes, $5 not enough incentive for Sellers to provide Buyers with highest quality products.

That's why I decided to start Gigs For Gurus, an Internet Marketing Marketplace, for people to buy and sell their IM products/services at their own price.

Check it out and post your own services/products. You can link back to your own product sales page and aren't forced to communicate only within the Gigs For Gurus system. Let me know what you guys think!

Jerrick

it even worth if it able to done all thing with $500 , but it all their thing provide is quality? if yes, then for sure i agree with you . But i think nothing is better by monitor yourself rather than outsource for it.

David

I am thinking of using Fiverr to help promote my website by getting backlinks and visitors. But the more I dig into Fiverr, the more it is distracting me with thoughts on how I can make money by offering my gigs.

Charleen Larson

Fiverr is huge, and I mean that literally. If you're selling gigs, you can get lost in the fray. If you're looking to buy a gig, you might have to wade through hundreds of listings.

That's why we write our BestOfFiverr blog. Tried and true gigs. We tried it, we liked it, you'll probably like it too. It's only $5 but why blow it?

idreesfarooq

Dear Pritam P Hans

Well. I like fiverr.com a lot and believe me I am earning some handsome amount from it with my fiver nick foryourservice. Some of my gig are really attracting people a lot. In just 20 days, I am happy to earn more than $100. Not good but still happy for the time I am given to this site. The best thing is about that post some unique gig and forget about it. You will get orders on daily basis from fiverr, at least I am getting. One tip is that post your gig daily basis and delete those gigs one by one which are not working fine or you think that it is more than $5 value. Hope it will help to any newbie with fiverr.

Umesh

Wow!!! That's what I was looking for. I have to design favicon for my website.

Great Share. Thanks.

Vivek Parmar

this is great people if you look for outsourcing your work.

James O'cannon

I saw a similar $5 Marketplace website like fiverr called utopal.com
They do $5, $10,$20, and $100 pretty cool… I haven't made money on it yet but it looks promising.

mark readal

mmh, I haven't thought of Fiverr that way yet. Outsourcing certain tasks simply haven't been on my list yet. But, you're right getting a catchy logo for $5 seems to be of good value. Will def keep my eyes on it. Thanks for introducing the topic, mark

Jerry

Yeah it's a great place to look for all those little projects you need done but don't have the time to take care of yourself.

Brent Stangel

I have been using Fiverr now for about three months, from both sides. I have a video production service that is doing quite well. And I have made a few purchases of other peoples services.
My tips:
#1 – Read feedback! Not just the positive stuff. I 've purchased from people with over 100 positive feedback and the product I received was useless.
#2 – DO NOT buy fake testimonials for any reason. I don't believe any testimonials any more because I know that most of them are not real. Soon a video testimonial on your site will be a detriment, and mark you as a dis-honest marketer.
#3 – The "I will post to my 9 gazzilion facebook or twitter or what have you" is a waste of money.
#4 – It's only $5, but every dollar counts
Mostly useless junk, but research will uncover some awesome deals and terrific values.

Brent

Pritam @ Specky Geek

Yes, you need to be choosy with Fiverr gigs that you buy. It's a marketplace with both good and bad stuff.

Roger

Great addition to this post. You make a valid point as a lot of the fiverr $5 offers will be worthless. Doing some research can help avoid that and keep the buyer satisfied!

Jason Young

Fiverr has been a great resource and not just for bloggers but anybody who wants almost anything done on the internet, however it can take some work to determine if the provider you are about to hire can do the job right.

My experience has been mixed but overall it still a good place to start.

Jason

Roseli A. Bakar

I recently ordered a video for one of my sites and I was impressed with the production quality.

It was awesome and surely worth more than 5 bucks.

Great site.

Thelma Harcum

I would like to use this article on my thelmaharcum.com site if it's OK
with you.

Any objections, let me know.
Thanks
Thelma

Thelma Harcum

I love Fiverr too! I had e-book and book covers made for projects I was working on. The young lady did a great, great job. Her Fiverr
name is "Liz Bunny". I also shared her site on Facebook and Twitter as
an appreciation.

Itchy Legs

I use Fiverr alot. The reason i use it for, to create pro logo's and banners for a cheap price. Just think daniel, if i get 50 orders each payinf $5 for a logo. Thats impressive, however i love when somebody offers to do a fake video review. I joined last week and i have made around 4 sales.

Prisqua

I love Fiverr. I use it for personal and business stuff, banner, backgrounds, videos… Got a few disappointment too there but in general, I am a satisfied customer.

tushar

i registered on Fiverr with great hopes but soon realised it is not that easy to make money there…
you need to have some talent to make money there

Julie

Hi, thanks for this great information. It is good to know that we can find good things, good services and products just for $5.00. I think this a great start for all people that have a tight budget in their online projects.

I just have one question. You said they translate too??. Can they make articles in languages other than english?

anyway, thanks for the info

Julie Linares
Bloggeate.com

Devesh

Fiverr is one of the best site to outsource your work. I think there are many awesome offers for just $5.

Anyways, Thanks for sharing this great post man. Keep up the good work.

~Dev

Web Marketing Tips

yes fiverr is growing so the users and so the services as well.

You simply think and you will get similar kind of service at there.

Lori

I've used this service and bought a few different things like "ghost" posts, a video creation to promote my site (which was awesome), banners, etc.

I do my research before buying though, meaning I take the time to read reviews of that person. I think the $5 is too cheap for some of that stuff but if they are happy with doing the work for that and want to do it, then who am I to argue.

I only wish I had thought of it.

Web Marketing Tips

yes I think $5.00 is good deal.

Just want to get the right thing hence reading review and comments are quite important.

PJ Morales

"5. Get a video testimonial for your website or product."

Not a good idea for anyone doing business in or with the United States. The Federal Trade Commission does not allow paid testimonials for products or services of any kind.

Web Marketing Tips

but however there are other good services which you can use though.

What do you think ?

PJ Morales

Oh, absolutely. I've used fiverr several times to have website headers created for me, and always had a positive experience.

Just wanted to save anyone grief if they were to "purchase" testimonials and be found out.
Comments are closed.