Where to Find Images for Your Blog
"Where do you find images for your blog?" That is a question that I get asked quite often, therefore I decided to write about it.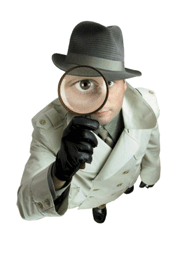 The interesting thing is that the quality and sophistication of the images that I use grew gradually with my blogging experience. When I started blogging, I would just use Google Image Search. Some of those images were really awful, and some were even copyrighted. I used them nevertheless, thinking that both my readers and the authors would not care that much…
Over the time I discovered better places to find images. Royalty-free ones, which is more important. Below you will find 3 sources that I use often.
iStockphoto
I started using iStockphoto (referral link) only recently because I was reluctant to pay for images. "There are free resources out there, why should I pay then?" That was my reasoning, but I changed my mind after taking a look at the quality and variety of their database.
For most blogs the small format will suffice, and they cost $1 a pop. I think that is a reasonable price, specially if you consider that the quality of the images can separate your blog from the pack.
Burst
Burst offers free stock photos for everyone. Unlike other platforms that claim photos are free but impose hidden restrictions (on commercial use for example), Burst is different. Burst was designed with business owners in mind. Powered by Shopify, Burst offers users 1000's of attribution-free photos, which means you aren't required to credit Burst or the photographer. Use their high-quality images for any personal or commercial project, whether it's images on your website, blog, online store, school projects, social media campaigns, client work, and beyond.
Stock.Xchng
While I like iStockphoto, I also like to save money. Most of the times before going to their site I will check some free resources to see if I can find a suitable image. My favorite one is Stock.Xchng.
The site has a smaller database, but the quality of the images is good enough. Another benefit is that you don't need to register up (unless you want special image formats), just right click and "Save image as."
Yotophoto
Yotophoto is a search engine that will look for royaly-free images on several places around the Internet (including Stock.Xchng, Flickr, Wikipedia, Morguefile and others).
The quality of the images is not so good, but it can be useful if you are looking for something very specific.
Browse all articles on the Web Tools category
35 Responses to "Where to Find Images for Your Blog"
Umesh

I got this link from your newest post. Loved iStockPhoto. Thanks for posting.

Andrew Bogart

THANK YOU! This question has been on my mind for months now, glad you could sum it up for me, thanks again!

Anne

Thanks for this post and comments! I've just started setting up my blog and I wanted to get off on the right foot.

What about if you want to use an old movie photo in a blog post? Is there someplace in particular to get those?

Farnoosh Brock

Thanks for your excellent post. I want to know, if I purchase a photo from iStockphoto for $1 or so, can I use it as many times as possible? I love some of their illustrations and I want to resize it and then create a rating system for my yoga studio reviews etc.
Any thoughts much appreciated.
Thanks,
Farnoosh

Bang Kritikus

Thanks for your tips

ламинат

9nGood idea.4m I compleatly agree with last post. rva
паркетная доска 5f

ламинат

9pThank's for greate post.8b I compleatly disagree with last post . hvr
паркет и ламинат 1x

ламинат

5gThank's.8w I compleatly disagree with last post . ign
ламинированный паркет 5a

ламинат

8xI'll thingk about it.6u I compleatly agree with last post. efl
купить ламинат 7p

ламинат

3mThank's for greate post.1p I compleatly agree with last post. mdc
ламинированный паркет 6j

ламинат

8xI'll thingk about it.3i I compleatly disagree with last post . zly
паркет 5a

ламинат

7mThank's for greate post.1g I compleatly disagree with last post . xlw
паркет 0f

cozuni

thanks for the links..they are useful..

Greg

You can check free images listed under "Blog Use License" at

Antoony

It has been almost 3 years after this reply. I am following your link suggestion now, unfortunately It had gone away. It left the message: "There are no images matching your criteria."

I used to utilized images of google image, but I always worry about the copyright. I am glad to read your suggestion, but the link had gone with the wind 😀

Thanks anyway.

Wilfredo

Great tip… thanks!

Daniel

If you buy the image through iStockphoto you will not need to credit anyone.

Nicola Pedley

I've never used images on my blog before but am interested in doing so so thanks for all the tips. I have one question – when using a paid for photo does it have to be credited to the photographer? I ask because I write for a commercial blog that sometimes uses Getty Images and tehy are credited to Getty Images. Thanks.

Beth at Morning Glories

Very helpful article and comments. Thanks!

Daniel

Yotophoto is supposed to search within Flickr images as well. Not sure if it looks for all of them, but still.

Brian Auer

Gee… how about the Flickr creative commons photo pool? Go into the advanced search options and you'll find some checkboxes for creative commons search and (if your blog is monetized) content to use commercially. I've actually found photos on Flickr that worked out better than purchased photos. Plus the photographer gets a little exposure.

I look there first, and if I can't find anything I'll look at Dreamstime. I've also noticed that Darren Rowse is a fan of the Flickr Creative Commons photos.

Dean Taplin

Thanks for the links. I've always used Google Image search up to now, but I'm keen to explore alternatives.

The previous comments above also raise good points about copyright. I'll have to bear that in mind in future.

iStockPhoto looks promising.

Nicolargo

Anothers links for free images:

Daniel

Rhys, thanks for sharing your experience with Stock Xchng. I guess they provide no guarantee on the terms of service that all the images are really royalty-free right?

Weird stuff.

Mike Panic

I've been a shooter for iStockphoto since 2002, simply a great community and a great second income. A while back I started a series of articles called Make money selling digital photos which is now 4 parts deep. I bring this up for a good reason. As a blogger, I know what a pain it can be to find the right image to fit an article (even as a photographer I can't shoot everything I need), and Stock.Xchng does offer a lot of great images, for free, but the site can be overloaded and very slow at times and the search function isn't the best.

Nearly everyone has a digital camera these days, if you spend a few hours taking some quality stock photos and uploading them to iStockphoto and people in turn download them, you can turn your revenue into credits to purchase images from them. Essentially, put a little sweat equity into getting a better set of search features, a better community with a larger database of great images.

I know I sound like a poster board for them, but having worked for the company briefly, it is a great group of people and one of the best sites on the internet.

Lastly, if you value your freedom, stop using Google image search to find photos for your blog to hot-link and / or download to publish on your blog. It is a copyright infringement and a federal offense. Most bloggers get pissy enough when you quote a few lines or a paragraph of their original content without their approval (unless it's CC licensed), photographers are the same way. Just because it shows up in the image search does not mean it is free for the taking.

Rhys

Be VERY careful with Stock Xchng. We had a few pictures on our company website that were taken from Stock Xchng, but they were originally from Corbis (professional stock image dudes), they found out and took us to court.

We said we had acted in good faith, but unfortunately we had no comeback, so they ruled in Corbis' favour.

engtech @ internet duct tape

Here's a greasemonkey script for flickr that will make you always search for Creative Commons images:

Ramkarthik

I always use Google Search for images. Now that you have told me two more resources, Ill use them. The first one is a paid one. I don't want to use it because I don't have money for my host itself.
Thanks Daniel.

Eli

iStockPhoto all the way! I've been using them for quite a while now, and I've spent quite a bit of money too – all in batches of $12 for 10 credits 😛

Daniel

Yeah, I wonder if it would be worth on their part to offer exclusive or semi-exclusive images for special circunstances.

Frank

iStockPhoto is simply amazing. The only issue I've seen is that if you pick a popular one you will suddenly see it on 100's (may 1000's) of websites.

Their search tool is also very good for actually finding what you are looking for.
Comments are closed.