Where Do You Host Your Site, And How Do You Like It?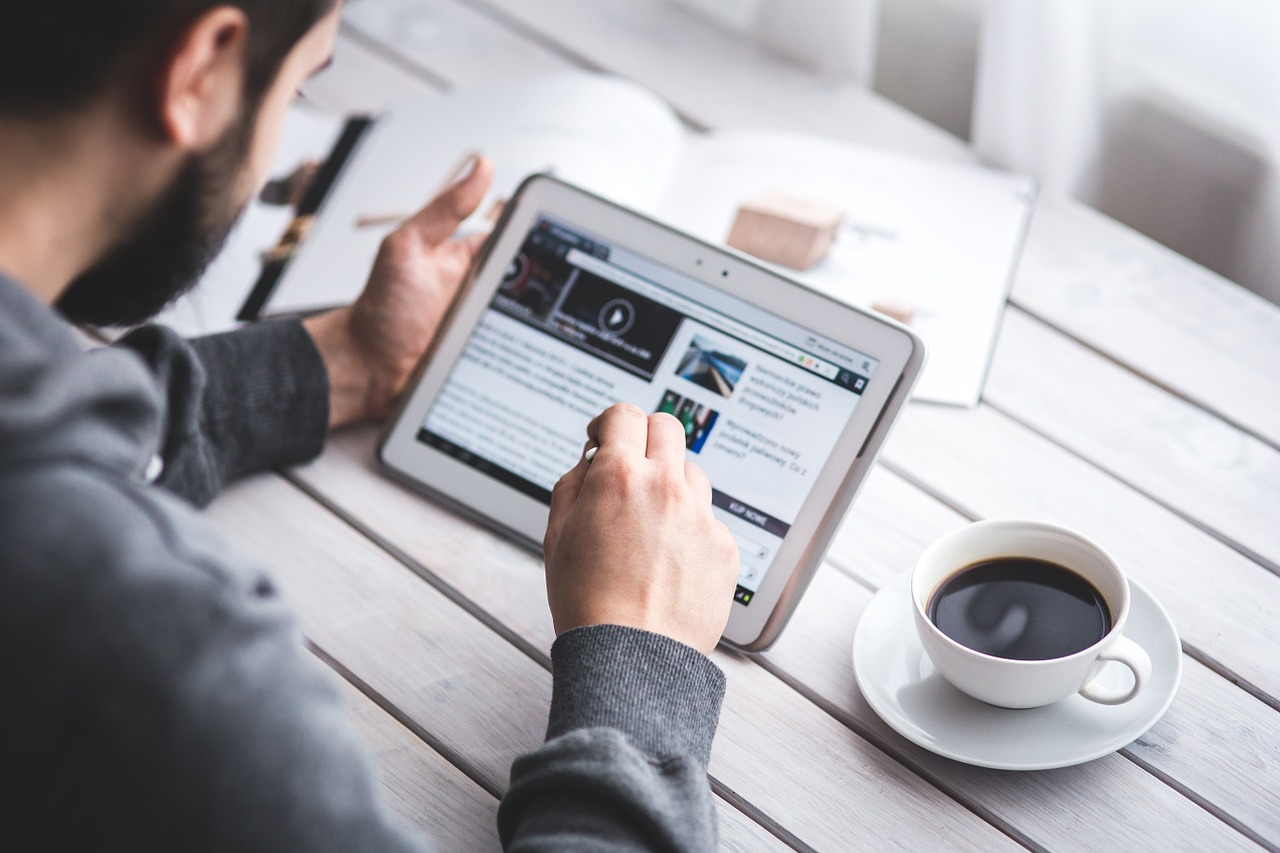 Choosing the right web hosting company for your blog/website is quite important, as if you go with a not-so-reliable one you might end up with slow loading times, frequent hacks, software problems and so on.
But how exactly do you evaluate hosting companies? Trusting information you see around the web is tricky, as most people are affiliates for one company or another, and they want you to sign-up so they can earn a commission.
That is why I figured it could be useful to get the opinions directly from the people hosting blogs and websites (i.e., our readers), where no affiliate commissions are involved.
So here's my question for you: Where do you host your site or blog, and how do you like it? Please answer it with a comment below.
I'll compile the answers in a list and publish the results over the coming weeks. Thanks in advance for everyone who will participate.
Browse all articles on the Web Tools category
87 Responses to "Where Do You Host Your Site, And How Do You Like It?"
Bob Stanke

I use Squarespace – excellent platform for quick blog implementation.

John

I'm the oddball who hosts on his own ubuntu server at home. It's "free" (still pay for electricity), but risky because it's subject to the whims of my own hardware and internet connection. But my blog is just for family stuff, not monetary, so it suits my needs.

Lesa Dale

I use Mom Webs. They are really awesome. $10 month and Scott is always there to answer any silly question or solve any panic moment. I have multiple sites hosted on my account. I've been with them for 5 years and would not go with anyone else!

THomas

Hostgator…Hostgator…Hostgator!!!!!!

*$10 per month for unlimited hosting.
*Great Customer Support

One time I crashed my website. Well one quick call to Hostgator and they restored the files in a day. Yes it cost me $15 but that was well worth it as the website alone took weeks to build.

Dr. Bob Clarke

Host Gator — very reliable and the support is excellent.

Prisqua

I was using Servage for over 4 years, then one day, my blogs crashed and I realized that the only way I could get in touch with them was by email. They always have been pretty quick to answer so obviously in the 4 years I was with them it was not a big issue until a big incident happened and all my sites were down for over 48hrs.

So I got half of my blogs hosted on IX. I absolutely love their customer support. I am in the UK at the moment and since I have a USA subscription on Skype, every-time I have had an issue on my blogs, I have called them and their support is by far the best. But the up time of my sites was really not impressive and my sites crashed a few times.

After reading 100s of reviews about hosting companies and asking my friends, I decided to try Hostgator with my second best blog and I have been pretty happy with them except I think their customer support sucks. I called them a few times but I find the online chat to be more helpful though it depends on who you chat with.

Nancy Hendrickson

I use a smaller company AlphaOmegaHosting.com. They are incredibly good – fast response – always get any issue fixed within a couple of hours or sooner. I like dealing with a company with outstanding customer service.

Modern Saver

I'm surprised no one has mentioned BlueHost yet. I have been hosting my sites there for years. They provide a ton of value for the price, including good customer support.

ES

Of course, the linked blog is on Blogger – No doubt its too good 🙂 But a couple of my other blogs are on Bluehost. Both the service and their customer support is quite good.

Kang Yudiono

I have been using Doreo since January 2011. I like Doreo because fast loading and great up time. Unfortunately, their cost is not cheap.

Knup

I host my site(s) at both hostgator and hostmonster. I used to have a dedicated server but it seemed like overkill. So scaled back a shared solution and have been very happy. Less headaches and performance still seems there. Hostgator is getter then hostmonster in my opinion.

Irfan

I use hostgator – why? Not because they are paying well with its affiliate but the service they provide is awesome, 24 hour customer support makes solve everything in seconds. Highly recommend!

Amy Schmittauer

I have been with Site 5 for two of my websites since last September and I love them! I have never experienced downtime (although I'm sure it happens) and the loading time for my website is great. They are more than helpful when I need to take care of stuff on the backend and usually when I get to the point of utter frustration, they just do it for me. It's great to know they are there to support me when I need it and the price I pay every month is minimal and worth every penny!

Bonnie

I've used Hostmonster for years. My background is customer service and their support is amazing. Both in chat and in 24 hour phone calls to real people who assist with both the mundane and the panic moments. Downtime has been minimal. I host numerous sites with them and have never thought of changing. I'd been with 1&1, Go Daddy, Network Solutions over the years and was never satisfied with the response time/quality.

James

I have been with Dreamhost since 2006, host several domains/sites with them and have had a great service experience and very a important point have experienced no downtime. Their support response time is as advertised and i have always received answers that work with my services related questions. Everything just works and they keep their apps and software tools current. I have no qualms recommending them to others.

John Pope

I use Hostgator's VPS service. It's running OK most of the time and I'm OK with their support too.

From the hosting companies I've tried up until now I love Dreamhost the most, but I hate their custom cPanel.

Brad

Been using Bluehost for years and have never had a problem with anything.

Ruth Callejas

I host my site at Dot5hosting. Until a few months ago, I was very happy with their service. Now I am seriously thinking about moving to another hosting company. Why? In a word everything has slowed down, longer load time for website, longer time for support to answer. In short the hosting company I was very happy with has now become almost usless.

Jackie Sheeler

Dreamhost for a few years now, and I love them. the two WORST hosts I ever dealt with were Hostway & Network Solutions. run screaming from those losers.

Raghu

I was with dream host for 3.5 years and moved to vps.net 4 months back.

Litespeed with APC, w3tc and auto server scaling had uptime of 99.88%. Which is less than 1 hour downtime in 30 days.

Also I wanted to learn some web server admin functions.

Jon Arve

I have a Norwegian blog and rely on a dedicated server from hetzner.de. Super bang for the bucks if you can administer your own server.

Stephanie Watson

I use Mom webs. They are really awesome mostly because of their excellent customer service. I don't know how Scott does it but I've actually had him answer my panicked emails at 2am when I accidentally deleted my own website. He fixed it back in no time from a server back up. He's very helpful.

I also use Hostgator, but I get far and better service from Momwebs. It's the kind of old fashioned service we all used to get before off-shoring of call centers and customer service functions. Every time I've gotten issues resolved within hours via email and typically issues I have are my own and not the company at all.

I wish all hosting companies could have this kind of customer service.

Abhijeet Mukherjee

I use Knownhost VPS and been very satisfied with them so far. I have used Hostgator in the past and they weren't bad either. However, in the 5-6 hosts I have used in the last few years, Knownhost has the best customer support.

Abhinav Sonkar
Ankur

Hostgator – Full marks to them for friendly customer support, almost 100% uptime. Highly recommended.

Dreamhost – Rude customer support. Heavy downtime. Stay away from them.

(I track all my sites using a monitoring service. )

Marija

I am hosting my site with AtlasHosting. I am very satisfied with their service and customer support. It takes them minutes to solve an issue, at least that has been the case so far. However, it is pricey!

John

I've used over recent years, Site 5, Dreamhost, and Hostgator all of which have been quite good.

Site 5 had a 24 hour downtime a few years ago when a server died, but otherwise no problems at all. Nice and fast load time.

Dreamhost is perhaps a little slow loading some sites, but otherwise solid hosting. The only time I had to user customer service, it was fast and helped me greatly. I can also run RoR 3.1 on shared with a bit of tweaking, which is good for me.

Hostgator is new to the party for me, but so far no issues at all. Everything works as it should. RoR however, is still in 2.n land.

Jerry

I use HostGator and love it – awesome customer support and solid uptime make them a no-brainer imo

Pd3244

I host @ Dreamhost … solid uptime and I've had fantastic responce from tech support each time I contacted them (only 2 or 3 times in the last 3 years ). Only negative was I let my account lapse and I felt they held my domain registries hostage until I paid for more hosting. Wish access to domain management was more separate… beat great host. Wouldrecomend to others.

Doug

I've been using 1and1 for 5+ years. not the best customer support. but their stuff doesn't break. when it is something on their end. they're on top of it.
Comments are closed.