When Should You Start Monetizing Your Blog?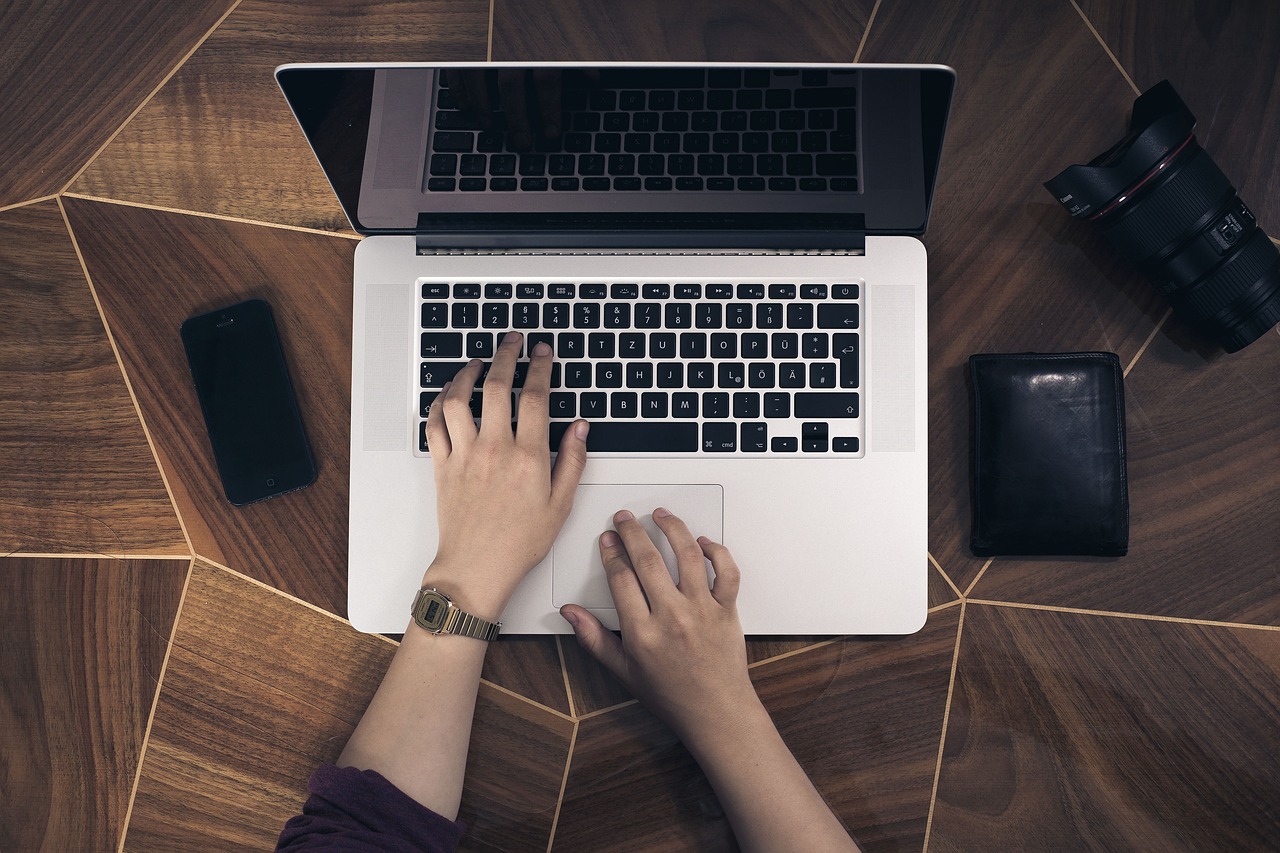 "At what point in the progression of developing and managing your blog is it best to try to monetize?"
One DailyBlogTips reader asked this question in our recent survey. It might well be a question that you have too, if you're hoping to make money from your blog.
And for most bloggers, the answer is sooner than you think!
In fact, it's a good idea to put as much thought as you can into monetization before you even launch your blog.
If you want to make money, you need to see your blog as an integral part of a business, and you need a clear plan for how your business will make money.
You also need to think about how this will fit in with your blog.
It's a good idea to set reader's expectations from day one.
Even if you know you're unlikely to make money in your first couple of months, make sure readers understand your blog isn't just a hobby. (If you train them to think everything will be free forever, you may struggle to get their money when you do monetize!)
Depending on your monetization method, you might:
Choose your blog theme to allow for the easy placement of ads.
Focus on writing review posts with affiliate links in.
Add a "Hire me" page to your blog to promote your services.
Have a section about your upcoming ebook in your sidebar.
… and so on.
Of course, most bloggers accept they won't make money from day one. You do need to get your blog online, write posts, and create something truly valuable for readers. But that doesn't mean you need to wait to think about monetization until your blog's been going for months (or even years).
If you haven't launched your blog yet, make sure you spend some time thinking about how it will generate revenue for you. Advertising and affiliate links are popular and easy to get started with, but you might find it's actually a lot faster to make money by offering a service or product.
If your blog is still quite new, make sure you prepare readers for any monetization that's going to happen soon. For instance, you could throw in the occasional mention of the ebook you're working on.
If your blog is well established, don't hold back on monetizing because you're afraid of readers' reactions. You may get a bit of a backlash, but most readers will be accepting and even encouraging – especially if you monetize in a way that's a win-win for you and for them.
Next week, I'll be writing about ways to monetize a new blog, so stay tuned for that. If you've got any great tips or lessons learned, add them in the comments and I'll pick some of the best to use in next week's post.
Browse all articles on the Monetize category
18 Responses to "When Should You Start Monetizing Your Blog?"
Besana Motha

Great advice about making money, I find this interesting as am about to launch my own blog you've mentioned including the services you offer on your blog that's one thing i have to think about.

Thanks

SwapanCS

Thank you so much for this write up. These points are most pickable to follow. But more specific math I seeked to monetize my site that how much minimum traffic flow per month is required initially. I use Viper WP Theme, how much it appropriate for a aff-biz is my another question in head looking for. However, awaiting for your every post relevant to affiliate marketing.

Ali Luke

Thanks all for the thoughtful comments!

@Ryan — I absolutely agree. There's tons of fantastic, free information and entertainment on the web — but that doesn't mean that every blogger should be obliged to write for free! As you say, people expect to get paid for their work.

@Shawn — I've found that direct ads are more effective too. GoogleAds is a quick and simple way to get started, though.

@Rakesh — sorry, I'm not quite sure what your question is! Are you asking if you should be monetising? I'd say your blog is definitely ready. 🙂

@Raspal — thanks for the mention and the link! And good luck with the final few days of your challenge. 🙂

@Ajith — I agree that plastering a site in ads is a bad move, but I don't see any reason why a new blog shouldn't have as many ads (or close to) as an established one.

@Rob — good point. Bloggers who are ONLY in it for the money often don't last very long (as the money can take a while to start coming!)

@Gugulethu — I agree on building a real business, and to be honest I'm not keen on affiliate marketing or ads as a main monetisation strategy. The problem I have with your method is that most of us, realistically, aren't going to be the next Google, Twitter, or Facebook! Bloggers don't necessarily need a massive audience in order to succeed. My own blog Aliventures is pretty small, but still allows me to make a living through selling services and products.

Gugulethu

I encourage people to focus on building a massive audience then monetize later. This idea is inspired by big online business such as Google, Twitter and Facebook.

That helps you focus on increasing your focus on getting people engaged and spreading the word instead of money.

I don't encourage bloggers to focus on small affiliate commissions or selling low price products. I advise people to build something that will attract major brand investors, that's a type of business I recommend for everyone.

Quick monetization is for those who want a quick buck, in most cases. Don't follow the hype, build a real business!

Shyam Chathuranga

I'm planning to offer services & products since the launch of my website. However, I'm not going to place Ads until I start receiving enough Organic Traffic.

Rob

This has long been a dilemma for new bloggers, some say "do it" others say wait for traffic first. I'm somewhere in the middle, if monetizing your blog is your only motivation then stop blogging.

You can monetize your blog from day one if it doesn't detract from quality content and value added for your readership. If your blog is full of ads and nothing else you'll have no readership anyway so I wouldn't sweat it!

It's your blog and your audience, understand them and you'll answer the question "when should I monetize my blog".

Ajith Edassery

Launching the blog with a lot of ads from day 1 itself is a big NO. Have seen some clueless bloggers doing that – sometimes from the 'completeness' point of view. Monetizing may not be a good idea until some decent amount of organic traffic start hitting the site. But immediate monetization may not be that bad for landing pages deriving traffic out of PPC/PPV traffic.

Istiak Rayhan

Hey Ali,

Agree with you. Every blogger should start monetizing their blog from day one. Cause find the suitable monetization sometimes require a lot of A/B tests.

Affiliate marketing is best to monetize a blog and it's always a good idea to start affiliate marketing in the very begging of blogging.

Thanks for nice sharing.

Mike

Starting a blog site is quite tough.. topics are all over the place.. I am still thinking of the one that fits my daily things…

Philadelphia Web Design Services

I am planning to start a blog for months, but I am not getting any unique idea that also attract readers. I have two to three ideas in my mind, but I think there are thousand of other bloggers working on same ideas. How will I get a new idea? Any help will be appreciated.

Steve B

Everyone has a right to make money with their blog. Just be open and honest with your readers, and don't try to be sneaky. It can be a win-win situation for all, as long as you do things right.

The Crest

I agree with some others here, set up your readers expectation and monetize your blog from the start. Do it correctly and you will reap the benefits but it could backfire and risk losing viewership if there is no quality and substance to begin with. So make sure you know what you're doing and have a clear direction : )

Abel Ligas

At what point in the progression of developing and managing your blog is it best to try to monetize?

This is really difficult question with me.

Tiyo Kamtiyono

Thanks for sharing Ali, this is a really good advise. I love affiliate marketing a lot, since it helps me keep blogging without thinking about paying hosting 🙂

kenneth chooks

This is the same thing i tell my clients. You can start marketing from day 1. It is not a crime!

Enstine Muki

Hi Ali,
I had a similar question discussed on my blog last week. As a matter of fact, the hit is still on with my readers sharing their views. I'm so excited you published it here. I'll have to link back to your article for more source of information. For reference, my article is available at

Shawn Gossman

Like with any website I launch, I advertise from the beginning. What I do is ass Google Adsense ads (just a couple) at first while I get the blog active and a bit more popular. Once the blog is doing better, I will seek out direct advertisers to replace the Google ads. Google Ads pay me a little bit which is fine as it gets put into my dedicated server costs lol. However I have made more in 2 hours selling to a direct advertiser than I have in a year with Adsense.

Ryan Biddulph

Hi Ali,

Everybody has a right to make money through their venture of choice, including bloggers. Some readers who might cause a backlash would not like being criticized for working their job, so they should think twice about criticizing bloggers for making a living.

Start monetizing from Day 1. Make your readers realize that you are a professional blogger. Also, you will increase your confidence in yourself and abilities by collecting checks from Day 1, or at least in the first few months.

Too many bloggers make the mistake of putting monetization off, then they feel uncomfortable trying to post ads many months or years down the road. Monetize now. Create value, build your network, increase your page views and people will click on your ads if you provide value persistently.

Thanks for the helpful share Ali.

Ryan
Comments are closed.