When Should I Quit My Job To Work Full Time Online?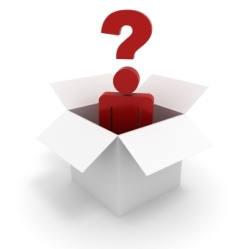 This post is part of the Friday Q&A section. If you want to ask a question just send it via the contact form.
Sharninder Khera asks:
I have a tech tutorials blog and would want to make working on it my full time job. My question is when (and how) should I decide to do this? The blog makes me about 1/12th of my income right now, so what should be the level when I decide that I should leave my current job and work on the blog only and grow that?
Interesting question, and one that I think many people share.
The answer depends on your current situation. If you are young (e.g., up to 30 years old) and don't have many financial responsibilities (e.g., no wife, no kids, no mortgages) then you could consider switching as soon as your website starts making half of your current income. Perhaps even less if you already know the ropes of Internet marketing and know your site has potential.
When I quit my full time job I was 22, and my sites were making only 10% of my salary, but I was completely sure the income would grow if I started putting more work on them. And in fact within the first year my sites were already making more than what I earned with my previous job.
If you have a wife, kids and other financial responsibilities, however, the picture changes. In this case I would recommend to wait until your website is making close to what you make with your regular job. On top of that I would also encourage you to diversify your income sources on the web.
For example, consider launching a new website on a different niche and with a different business model, or launch an email list and promote affiliate offers to your subscribers. Making money from a single website is a risky situation because things change very fast on the Internet. One day your traffic is booming, the other it might be gone.
Finally, it's also a good idea to create a financial cushion before you make the switch. That is, save money to cover around one year of your expenses, so even if things go really wrong you'll have one year to figure it out.
What about you guys, how much were you making when you jumped to work full time on the Internet (or how much are you planning to if you still need to do it)?
Browse all articles on the Q & A category
31 Responses to "When Should I Quit My Job To Work Full Time Online?"
sokun

Thanks for the advice. I wasn't aware that traffic would be gone some days. I can't believe i got so little visits today.
Comments are closed.