When Should I Quit My Job To Work Full Time Online?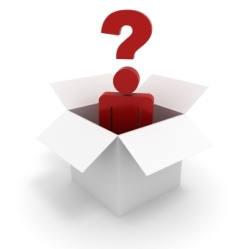 This post is part of the Friday Q&A section. If you want to ask a question just send it via the contact form.
Sharninder Khera asks:
I have a tech tutorials blog and would want to make working on it my full time job. My question is when (and how) should I decide to do this? The blog makes me about 1/12th of my income right now, so what should be the level when I decide that I should leave my current job and work on the blog only and grow that?
Interesting question, and one that I think many people share.
The answer depends on your current situation. If you are young (e.g., up to 30 years old) and don't have many financial responsibilities (e.g., no wife, no kids, no mortgages) then you could consider switching as soon as your website starts making half of your current income. Perhaps even less if you already know the ropes of Internet marketing and know your site has potential.
When I quit my full time job I was 22, and my sites were making only 10% of my salary, but I was completely sure the income would grow if I started putting more work on them. And in fact within the first year my sites were already making more than what I earned with my previous job.
If you have a wife, kids and other financial responsibilities, however, the picture changes. In this case I would recommend to wait until your website is making close to what you make with your regular job. On top of that I would also encourage you to diversify your income sources on the web.
For example, consider launching a new website on a different niche and with a different business model, or launch an email list and promote affiliate offers to your subscribers. Making money from a single website is a risky situation because things change very fast on the Internet. One day your traffic is booming, the other it might be gone.
Finally, it's also a good idea to create a financial cushion before you make the switch. That is, save money to cover around one year of your expenses, so even if things go really wrong you'll have one year to figure it out.
What about you guys, how much were you making when you jumped to work full time on the Internet (or how much are you planning to if you still need to do it)?
Browse all articles on the Q & A category
31 Responses to "When Should I Quit My Job To Work Full Time Online?"
shooby

Hi, it's good question. To leave work and became free, I like this. But what are the consequences of this decision. I have wife and child, so I will not do that. Thank you for this post that inspired me by good thoughts for a few minutes. Sport

Lois

We're not making any money on our website yet, yeah maybe some beer money from adsense. But we just quit our job a month ago. We're good for the 'no husband, no kids, no mortgage part' so the decision was a bit easy. But we love readind your site regularly to see where we can take our little project on sole sisters. Thanks Dave!

Sarah

Wow. It looks like there are quite a lot of people out there with the same goal. I am a blogging newbie (literally 1 week in). I would imagine it will be a long time – if I am ever able to quit and go ProBlogger.

Sharninder

Thanks for the helpful advice Daniel. I'm still trying to digest all the comments but yes, atleast this is a start and I have an aim that I can go for now. Thanks everyone.

Jasmine

Interesting question. I think you can consider to quit your job and work full time online when you have saved for 1 year's expenses, and your sites are making at least half of your full time salary. 🙂

Joan

I want to quit my job because I want to work online. My day job is very tiring and we're required to render overtime everyday and I work 6 days a week. Do you think it's worth it to quit my job now and just work online? I'm pretty sure that I can make money online in a few months if I do it full time. If i quit I wouldn't have a life and medical insurance.

Euro Troconiz – Negocios en Linea

Greetings, I think you should not leave your job until your blog is not you start to generate money and you reach at least to cover your expenses. If you can do both things at the same time better, do not let one until you're sure the other. And if I can gourdes savings in the bank much better.

Amit

As of this date, I making more than $1000 from my blogs but I have plans to join a day job when it comes knocking.

The reason is that Internet is really very risky business, you just cant be 100%sure about it. True lot of people are heading towards self employment but at the same time we hear reports from people everything messed up suddenly, site traffic is reducing because of the farmer algorithm or Adsense getting blocked.

Before quitting the day job, one should save a good amount of money from blogging so that they can start an offline venture if something goes wrong. Diversifying your online income stream also helps, but then again … there is no physical security attached with it.

Nice article !

Dave Woodson – Northwest Indiana Marketing

I was able to quit last year. It was a matter of choice. I am still not making what I want to make, but my wife has a good job she loves and we have the Girl that has a weird school schedule. I love it. We all love it.

Dave

Paul Odtaa

Daniel's advice is good make sure you have more than one source of income. I used to work with a support unit for small businesses.

The standard advice for anyone starting a freelance career is to have more than one source of income, particularly in the present time. I know quite a few people who are losing contracts at the moment and some of them are desperate.

Same in the online world. If you offend Google in some way or they change the way the search engine works then you need alternatives. This is why relying only on Adsense is dangerous – a friend lost $4,000 a month, 80% of his income, when Google blocked ads on his sites.

Even if you are sticking with one site make sure you have a variety of different income streams.

When to make the break from full time work is difficult

Some people thrive on the fear factor, which makes them work harder. Unfortunately more do not – they panic – and their work gets worse – and their confidence goes – often just before they make the big breakthrough. I've seen so many businesses that should be viable that have closed down to early.

Can you cope with working on your own?

With an online business a lot of people can be working home alone – you may need a support network and some human contact. Make sure you've got that before you make the leap.

Destination Infinity

I did the reverse – I first quit my job, developed a blog for six months (without any advertising, meaning no source of income). But soon afterwards I took another job, and then took another break for six months. So, I sort of juggle between jobs and breaks.

I think if someone is serious about making a business online, they ought to work full time on it. Right now, I get only 10% of what I used to get per month when I was working, even after working on the blog full time for around 1 year. I guess it might take 2-3 years, or even more, before someone starts making enough money online. Juggling between a full time job and full time blogging might be an option too.

Destination Infinity

Rakesh Kumar

I love blogging but its quite tough task to me right now. Thanks for suggestions and i will always keep these tips for my further reference.

Vijay

Some facts about my earning:
– I'm earning more than my day job
– My day job earning is too much to quite. I'm in IT field

So i took middle path to enjoy earnings from both the sources.

As Daniel said to be cautious when I have wife, kids and financial responsibilities i can't afford to quit day job even though I'm sure i can get another one.

Smith

Really an intelligent question and the answer is intellectual! Thanks Daniel, your answer will help me to quite my job.

Carl

Its a great question and one that isnt asked enough…because if there was more "true" discussion about this…I think many would be suprised at the low percerntage of "onliners" who make real money. Google loves it because the drive to put new content has never been higher..but the actual payout for it..is minimal. The real question is…are you truely talented at it as oppossed to just being frustrated with having to get up each morning and deal with live people all day. If you truely believe your talented…go for it…if your just "over" the 9 to 5 day job…dont convert until your online experience earns 75% of your day job…and be prepared to stay at 75% for the next year (in other words….the 75% can still pay the bills).

Mighty

Pretty solid advice Daniel. I cannot quit my full time job yet because the income level of my blogs does not even make 1/4 of my income from work right now. But I'm experimenting on how to drive more traffic.

Sheik

Very informative article…I just have this question all the time. As Daniel said having more than one website is always good… After your advice I bought 2 sites from Flippa n working hard on it…

Dave

Fiona put it perfectly — I was a lot more driven to do well after I left my parent's house and moved to Colombia. It was sink or swim time, and for me the carrot isn't money, but being able to live a lifestyle that working for yourself (online) affords.

Fiona

Sometimes you have to make the leap in order to put yourself under the pressure to make more money online. So, regardless of whether it's earning you what you need yet, you quit your day job and go for it.

That's when working for yourself online becomes your job, your critical lifeline, not your hobby. That changes things. A lot.

It is a risky strategy. It's the one I took BUT I had some savings in the bank.

Daniel is right, you really have to analyse very carefully the real risk you put yourself and your family under and come up with a plan which suits you. Do face up to the 'worst case scenario' and know what your options are if you ever reach that point. Then you go in with your eyes wide open.

Brandon

Great post Daniel, I had spent a lot of time reading up on this topic last spring. I resigned from my director level position of four years and left behind a stable salary, company car, phone, etc. to put 100% focus and effort into projects I had going on with my brother Blain in May of 2010.

I had (still have) a mortgage and was engaged. My fiance was extremely supportive along with my entire family and close friends which only made it easier. I agree with your rule of about 50% of current income. I waited until it was at least able to cover my home and other major costs, which was roughly 25-30%. In hindsight, that only made for a few stressful months in the beginning which I could have avoided.

For anyone considering this option, I'd highly recommend making a 2 or 3 year plan at the beginning of your endeavor. I had created the first site/project over 16 months prior to me departing and had set benchmarks we had to reach on a consistent basis before I would allow myself to pull the trigger. Diversity is key as well, don't put all your eggs into one basket.

Tilen

nice post. I am self employed for 2 months now and almost all of my income comes from the internet. I have a small company that creates website, web stores and I teach and advise marketing and web stuff. I get many clients and everything I do is related to internet in some way. But the picture is changing very fast. I started to pay more attention to my personal projects online and my icnome and traffic is rising really fast and it will soon be greater than the income of my firm. Interesting 🙂

Justin

I would prefer to just have one website as opposed to several. This may take a little longer i know.

Steven Snell

I totally agree with Daniel's point to diversify your income sources. When I quit my full-time job I started doing freelance blogging to supplement my income. As the income from my own sites grew I cut back on the time I was spending writing for other blogs.

Shahzad Saeed

Daniel,
Thanks for this post. I am an engineering student and dreaming to make living by blogging. Now I have a blogspot blog and next month I am thinking to join online profits. This post inspired me a lot.
In India as a fresher engineer we can expect a starting salary around $500/month max. (unless we are a tech-geek). But as a blogger $500 is not a big deal.

If I get about $750/month consistently within a year, I won't look for a job.

Geet | HobbyIdeas

Insightful answer to one of the most popular questions on the Internet 🙂 Fortunately, I don't have big responsibilities.

Dinesh @ DailyBlogMoney

Thats a great advice Daniel.
Also we need to think about backup and long term plan while switching to full time blogging.
Especially when we have family responsibilities, whats the backup financial income if anything happens to me(blogger) or my websites?
Current full time jobs will have some kind of insurance or retirement plans or Employment funds.
We need to setup or save money for that too.

I hope you will agree with my points.

Young

I've written blog since 2007, and quit my job in 2009, though earning nearly nothing until 2010 Spring.

During those without-incoming days, I had spent nearly all the money from my previous job, but luckily I get paid from the advertisement before I had to beg for life.

It is a risk to quit a job and be a full-time blogger, just as you can see from Daniel's suggestions, but it is also excited to have a try, that's what I think.

Daniel Likin

Interesting post Daniel!! Actually, after finished my college last year (October to be exact) i have no single doubt to take my path to become a blogger. I know that my blog hasn't produced me such a tremendous amount of money right now, but i really love this job, and reading your blog here really opens up my mind even further and encourages me even stronger for not landing my foot to be an employee. Furthermore, i haven't had any big responsibilities right now such as wife, mortgage, or anything.

But what really makes me optimist for being a blogger is because my blog have helped me pay my college and buy me a netbook, so i'm really positive about my future to become a blogger.

Daniel Likin

Nick

I can only hope one day I'm generating enough from my blog to work on it full time. Very insightful post, I'll get there some day.

Dave

I left my office job in late 2007 to travel around the world on savings, but after that was gone, I was back to a few grand in the bank, living with my parents.

11 months later I left the US and returned to Colombia, supported solely from my 2 travel blogs and membership site. I'd earned about $2,000/month for the previous 6 months and knew that'd be enough to support me in South America.

It felt like a huge risk, but my income rose steadily for the next 6 months after that. Definitely easier to do this kinda thing when you're single.
Comments are closed.