What to Do When People Unsubscribe?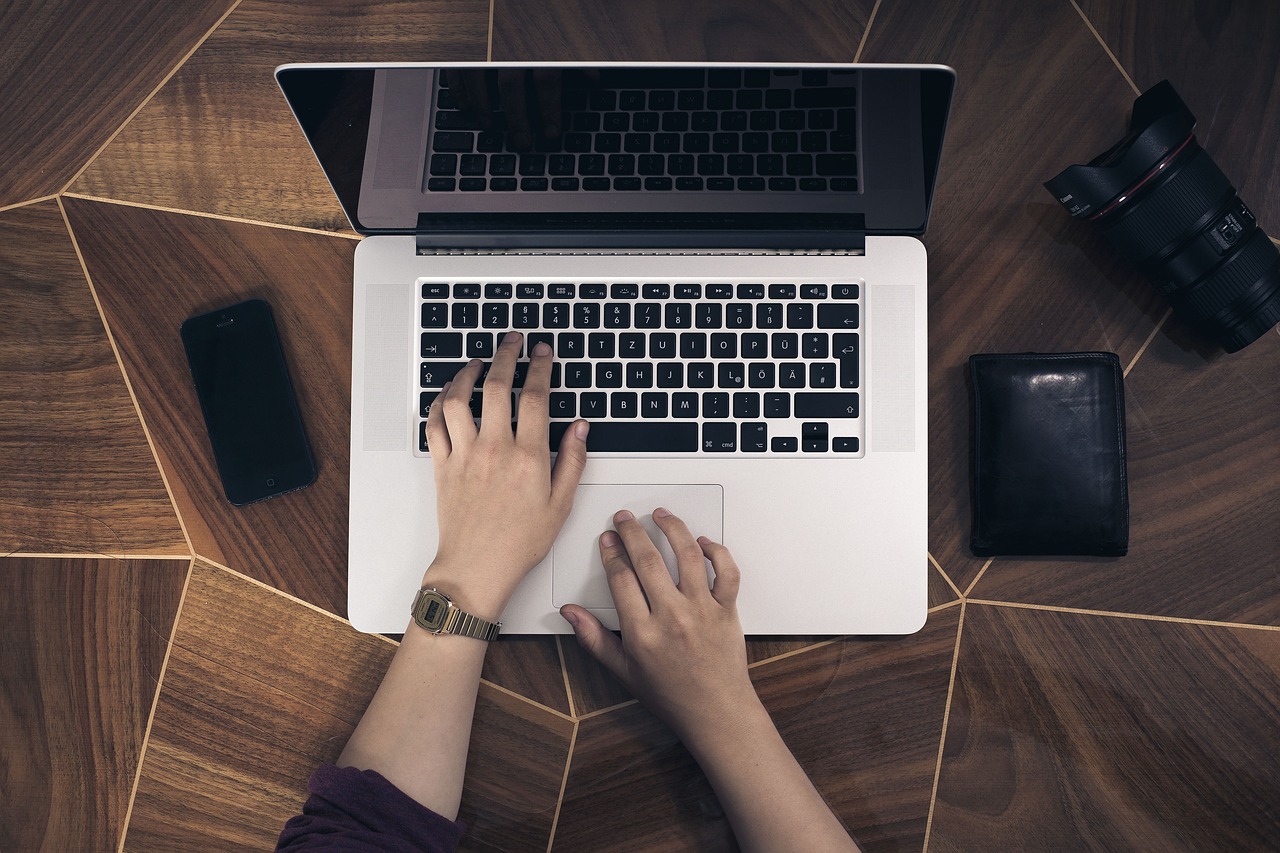 If you offer email subscription via Feedburner, you probably noticed that you have the option to be notified whenever someone unsubscribes from your blog. I have this featured enabled, and on Daily Blog Tips around 3 people unsubscribe every week (luckily more than that subscribe, so the net result is positive).
Now the question that arises is: is there something we can do about it? Yes and no.
Most bloggers would like to recover those people that unsubscribe somehow. It would be cool after all if we could convince they to rethink and subscribe again, right? Unfortunately I really don't think this is possible. We need to accept that our content or posting frequency will not satisfy all the potential readers out there. Having people unsubscribing from your feed is as natural as having them to subscribe, you just need to make sure that the latter happens more frequently than the former.
What about asking those people why they unsubscribed so that you can gain some valuable information about the reasons behind their decision? One year ago I thought that this could be a good idea, and I started emailing people that unsubscribed to the blog asking a feedback. None of them ever replied, and after a while I realized that it was really impolite from my side to send yet another email to someone that just stated that he didn't want to receive emails from my blog.
So is there anything left for us to do on those occasions? Yes, you can analyze the unsubscription pattern and try to match it with specific events on your blog. For example, suppose every week you have 2 or 3 unsubscriptions, and then on specific day 10 people unsubscribe. Something is wrong there, so you need to analyze what kind of post went out that motivated all those folks to unsubscribe.
As long as the number of unsubscriptions is low and stable over the time, there is nothing to worry out. Just keep an eye out for days or weeks when it goes high, and try to understand what triggered the effect.
Browse all articles on the Promotion category
30 Responses to "What to Do When People Unsubscribe?"
Kelly Burstow

I googled about unsubscriptions and found this post. It relieved my mind. Personally, I've noticed the increase of post frequency directly related to unscribers. I post 3-4 times a week (consistiently) but only for the last 4 or so months when blogging became more serious. I would say my unsubscriptions/subscriptions are even at the moment but I only have 180 subscribers, although my stats are quite impressive so subscriptions aren't everything.

Thanks for the post.

medyum

I use Feedblitz for my email subscription management. When someone unsubscribes, it asks them to choose from a list of reasons why they are removing themselves from the list. A helpful little feature
Thanks a lot

Medyum Oguz Hoca

Wonkie CartOOns

I run a cartoon blog and found emailing users after they unsubscribe (just once) to get their feedback worked quite well – have since adjusted the frequency of mailing (although it would be great if there were an option for a weekly digest on feedburner!) and also tweaked the kind of content a bit and the drop-off rate subsided by about 40% from the previous rate – don't pester unsubscribers but it's generally worthwhile politely asking for feedback I think.

Search Engine Ranking

Thanks for the great tip on monitoring the number of users that unsubscribe, this will come in handy…

Lito | TheFilipinoEntrepreneur.Com

I was thinking that there is some wrong with my blog either the theme or maybe I diverted a little bit on the theme of my blog. Anyway I also don't worry much because those who subscribe are much more than those who unsubscribe. All bloggers have this problem anyway but still we should monitor what is really the cause. In my experience, the more frequent I post, the more there are unsubscribers. Maybe they think they are being spammed.

Varun Nagwekar

You really do have innovative posts on your blog. Keep it up.

kelly

Either do nothing or send them a THANK YOU note saying you hope they would subscribe again in the near future with a re-subscribe link.

WebSuccessDiva Blog Marketing

I think sometimes people focus too much on these types of numbers. I agree with you, if it's in huge quantities and seems to happen out of nowhere, then it's an issue 🙂

venkat

@Daniel Scocco
What you said is right there is a dilemma that fave to be faced by bloggers,it will be sensible we can know the reason why the reader unsubscribed ,if he drops us a message saying that the kind of stuff not useful to me os i unsubscribed ,it will be valid reason.I don't think asking them for feedback about unsubscribing we don't get reply for them.

How to Live in Canada

Hi Daniel,

Thanks for the post. I understand the idea of not asking the person the reason. However, at the same time, I think this is a way to show the person that "we care about them" and want to know the reasons. Leaving like this, to me sounds like "I don't care".

I liked the idea from FeedBlitz to know the reason, but I'm not sure Feedburner has it available? If not, they should 🙂

Stu McLaren

Getting unsubscribes can actually be a good thing because it filters your audience.

The more targeted your audience, the more responsive they will be when it comes to participating in your blog with comments, polls etc. and therefore, the stronger community you will build.

Initially I took it personally when someone unsubscribed but now I don't because I realized that the more I be "me", the more I will attract the types of people that like my style/content.

Trying to cater your blog for all audiences can be a dangerous thing so it's best not to get caught up in the unsubscribes (unless everyone is falling off!).

Dennis Edell

Cool tips. Kinda like the Twitter plugin that notifies you of those that un-follow and shows the tweet they did it after.

Joe Tech

Where's the unsubscribe notification option in FeedBurner. I looked everywhere.

Melissa Donovan, Copywriter

Great idea! Actually, just recently I was thinking that it would be useful if a little form could be made available to ask readers why they are unsubscribing. It would be difficult to do this through RSS readers, but it would be pretty simple to track for email subscriptions. However, I like your strategy as well and will definitely add it to my to do list 😉

Doug Fleener

When people unsubscribe to my newsletters about 75% of the people who give a reason state that they no longer need the information. My case they have sold their stores or left retail. I would guess the same happens on most people's blogs including my own.

As long as I gain more than I lose then I'm happy. Last but not least, I have to remember to keep my ego out of the equation and focus on delivering the best content possible.

Sue

At first I thought emailing to ask why they'd unsubscribed was a good idea. But then thought about it, from the point of view of the one unsubscribing, and decided not to do so. With one exception. When a long time subscriber unsubscribed I had to ask. Turned out she was going on a three month trip and was planning to resubscribe when she got back (she did).

All others, that sign up for one day or week then unsubscribe, I suspect they are not receiving what they thought they would get.

Shafar

That is really a good notification service from Feedburner! 🙂

Tim Schmoyer

I use Feedblitz for my email subscription management. When someone unsubscribes, it asks them to choose from a list of reasons why they are removing themselves from the list. A helpful little feature.

cchrissyy

I'm like TechZoonIn here – I unsubscribed from the DBT emails as soon as I realized it was the same content I've always been getting with RSS. I need it on the RSS reader where it belongs, not as emails, and the reason I'd signed up was I thought it was something more, not a duplication. anyway, hope that helps 🙂

Roberto @ Psychbits.com

I have not yet encounter this issue, but it is something that I need to be on the look out. "All Top Blogs" provides also a good suggestion. I think that subscription management is much more than signing readers. This article provides on element of the whole process. Good article.

all top blogs

i think we can add option next to rss subscription button for feedback and suggestion. That might prompt the end user to give us some feedback regarding rss feeds. or we can do poll to get better answer for this questions.

TechZoomIn

You came up with General and Good point Daniel.

The unsubscription depends on many reasons. I subscribed to DBT by email first and then i unscribed and subscribed by RSS.

That doesn't mean i dont like DBT…. I love and love it most day by day 🙂

Am lucky in this regard, because i didn't received any unscribe alert till now in this 2months. Hope in future also 🙂

Rarst has cool feed

I had recently unsubscribed from one service (promised updates, delivered monthly "pay for our seminar"). Know what I instantly got in mailbox? Email saying that I must be stupid or mistaken (worded politely) and here is link to subscribe again.

That was just ugly. Emailing person who unsubscribed is definitely bad thing to do.

Matej – HEROES TELEVISION

I usually unsubscribe when they start to send me to much of self promoting content, little content from a blog.

About feedburner email subscriptions, I don't know because I use feed reader, I find it crazy to receive 70+ emails every day notifying me of new content. This option usually use people who rarely subscribe to anything, and do not use reader.

Jackie Jackson

I think that it is very important to find out the reason/s behind people unsubscribing especially if this rate is high or when it is unstable (fluctuates).

Now as you mentioned that those people might not want to here from us……. What about giving them a premium theme, ebook or any other valuable item for filling a short survey (asking their reason for unsubscribing in detail). This can surely lure them into giving in the all important feedback.

Once we know the reason, we can easily rectify it or atleast keep it in our mind.

Blogging Millionaire

I believe you can just learn from your mistakes. It is likely that they unsubscribe after something is sent to them. That should tell you that there was something that they did not like about that broadcast.

It is just like anything else. You need to learn from your mistakes on why your unsubscribe rate should go down. Otherwise, maybe they are feeling like they are not receiving what you promised. Whatever the reason, try to figure it out.

Kathy @ Virtual Impax

The key is to expect ebb and flow – but when you see the ocean pull back 500 yards from shore – then it's time to look and see what happened!!!

SEO Genius

Good tips Daniel. I am trying to figure out why people unsubscribe to one of my lists and interestingly enough they do comment when they unsubscribe usually saying its not what they expected however I cant make it much clearer to them.

Sometimes there is nothing you can do.

Tschai

I've just started writing and had a humble number of followers and I kinda lost them…all. And gained some again.

I've got the feeling it's not the content, but the (lack of) regular frequency.

Good (and bad) to hear a relative big blog has the same issues as a beginner 😉
Comments are closed.