What Makes YOU Decide to Read a Blog Regularly?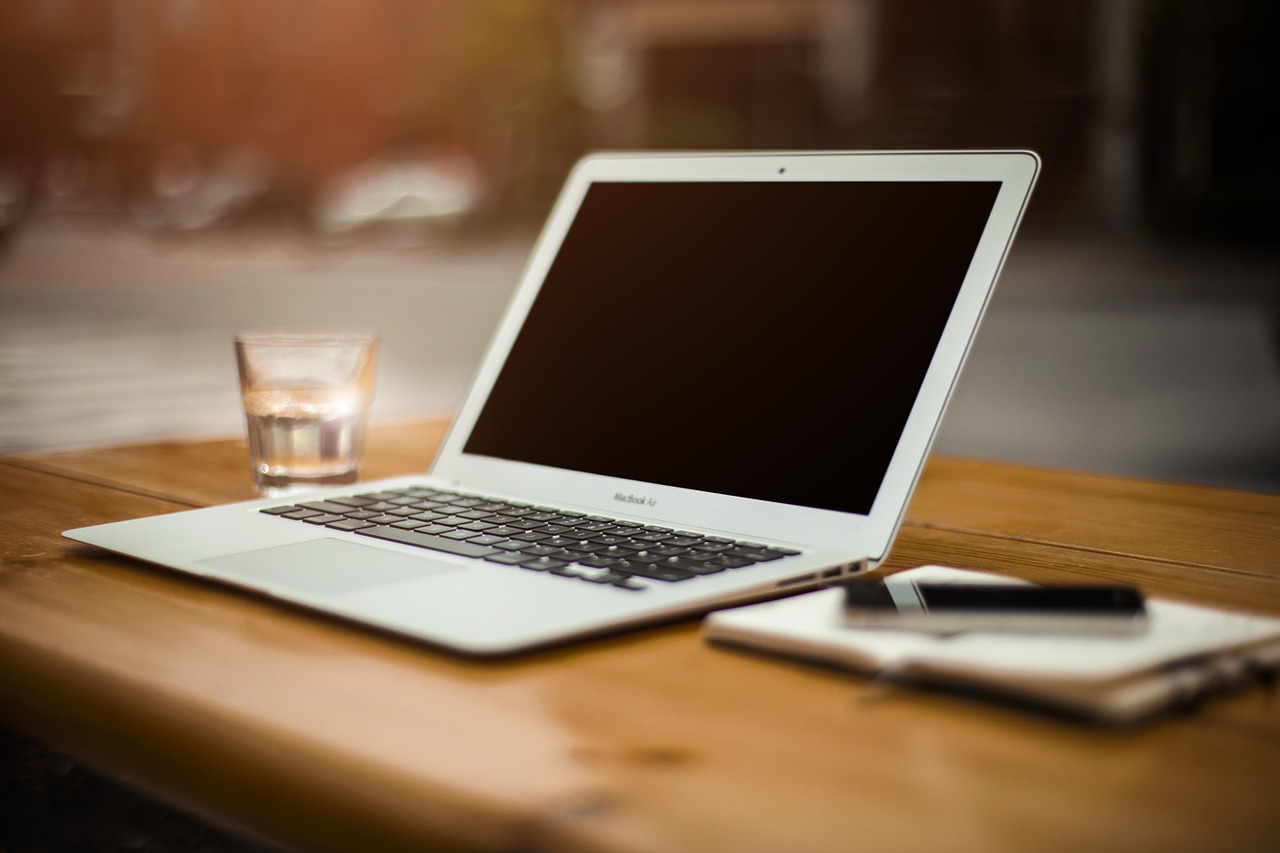 If you read DailyBlogTips, it's a safe bet that you read some other blogs too.
What makes you decide to add a blog to your RSS reader (or to subscribe by email)?
Which blogs do you find yourself going back to again and again?
As you're browsing the web, you probably come across new blogs on a regular basis.
Maybe:
You follow a link on Twitter to a post on a blog you've not read before.
A friend recommends a blog to you on Facebook.
You search for a topic on Google and click on the top result, which leads to a new blog.
One of the newsletters you subscribe to links to a round-up of great blog posts.
You read a comment on one of your favourite blogs, and click on the commenter's name to check out their blog.
You listen to a podcast interview with someone, and visit their blog afterwards.
There are plenty of ways to find new blogs, but only really two options for what you do next. Either you go on your way, and probably don't visit again, or you make that blog one of your regular reads – by subscribing or by visiting the site regularly.
Why do you make that decision?
Is it about great information? An engaging writing style? Good design? A sense of community. Or something else entirely?
Drop a comment below to tell us what makes you decide to read a blog regularly. I'll round up some of the best comments next week in a post here on DailyBlogTips, so make sure you include your name and your own blog / website's URL.
Browse all articles on the Strategy category
17 Responses to "What Makes YOU Decide to Read a Blog Regularly?"
Ali Luke

Thanks everyone for all the great comments — I picked just four to feature today (didn't want to overwhelm readers), but I appreciate all of them. 🙂

Tewfree

100% is a content. I am hungry for knowledge and everyday I will find new blogs to read. If I found any blog that have number of interesting posts that match my interest, I book mark it and come back again in a few days.

Jayme

I typically let blogs into my heart in two ways.

1- Usually I skim the headlines of all of the posts and if there are more than 3 that I want to read at that moment – and especially if I don't have a lot of time- I'll bookmark them and come back. Typically these headlines are 63 ways marketers . . . big posts that I should really give my time to reading. Or if someone has gathered 100 marketing resources or something.

2- Occassionaly I will stumble on an article I like on twitter and email it to myself to read later that day or bookmark it to come back to later. Then, I suppose I end up looping back to number 1

Hemu

I think it is simple, either you like it or you don't like it. That's it, if you like go subscribe and if don't, don't subscribe 🙂

Charis

I always pay interest to the blogs which makes me excited with the content and i love to read the blogs with simple words and it must be unique.

J.K. Riki

Personally I don't visit ANY blogs daily. The only websites that receive a daily check from me are message boards, because I'm responding to different people who have responded to me. Twitter is another that falls into that category.

Some sites, however, I check "regularly" meaning every few days or once a week. For those it boils down to repeat posts of useful content. I check animation websites for news in the industry or tips and tutorials, and things like Daily Blog Tips (again, about once a week) to see the headlines of the past few days and if there's anything that I should look further into. This keep me from becoming an Internet Zombie of sorts, which is a problem I had for many years. I had my "regular" sites and became so engrossed in checking them all that I didn't get anything accomplished. So now I try to avoid that.

I generally only subscribe to a site's newsletter if it's an infrequent send-out. I immediately unsubscribe to mass emails that are daily or even every other day. My inbox is full enough, I don't have time for such frequent updates.

Tobia | craftaliciousme

Hey,

The blog has to show a spark of myself – like an idea I (would) have, a commen interest or an opinion of a subject I can relate to.
If that's a given it has to meet my design standards – outdated web design is a total nogo (black backgrounds and yellow font – really people?) I then usually subscribe and see if I like it. If not the blog is as fast gone as I added it. However I might come back if I remember the name just to check if something changed.

Have a great day, Tobia

Emma @ Words And Peace

I usually discover new blogs through memes or reading challenges. when I find a book review particularly well written, I go visit the whole blog. If the blogger seems to read the type of books I might be interested in, I follow the blog, that's why I end up following a few hundreds book blogs, mostly

Darrell

(1) The topics relevance to my interests,
(2) Length – usually a page or less (unless it is really, really good),
(3) Writing style – well written and easy to understand, and
(4) No SEO gimmicks such as top 10 lists, etc. I have clicked on articles like that and they were a waste of time.

Usama

I think it's more of the content itself. Every quality blogs gets the following sooner or later. Through my three years of blogging, I have seen that consistency matters alot and great blogs consistently produce great content.

Ryan Biddulph

Hi Ali,

The blog must be related to sharing blogging tips, as that's my blogs theme these days. This is a biggie.

The content must be original and engaging to draw me in. I've read many posts over the years and need something to stimulate the senses, and to keep me interested. As for engaging, I love when bloggers ask questions of their audience. It proves that they're listening.

Here's another biggie; comments must be open. I appreciate CopyBlogger and other sites that bring the comments to social because of spam issues but they lost a reader the second they did that.

If I'm to become a regular reader I want to be able to: share my thoughts on the blog itself, add value to the post itself, potentially have other bloggers or readers click through to my blog, so we can build bonds, and yep, I want to leverage my presence through blog commenting too.

The commenting thing is a biggie to me. I need to see relevance to my niche and kick butt comment but if I can't comment on the blog, I'll never return. Actually, I've had commenting issues on my blog recently as far as folks trying to comment and being taken to a 404 page, as it's not going through. I've been working diligently on it because I know how important comments are in building community.

As my comments have dropped off a bunch significantly since I started my blog a few weeks back, it could just be a lull, but may be the problem, which worries me.

Anyway, great points Ali. We can learn much by simply sharing super helpful comment, asking or readers for their feedback and by building a humming comments section.

Thanks Ali for sharing.

I'll tweet it in a bit.

Ryan

Steve L

For me, I subscribe to lots of blogs and use Google Alerts to see what else is posted, but I only read those that are directly relevant to what I need to read on that day or catches my interest.

This means usually the best headline writers get me reading.

Steve B

1. The blog would have to blog about something that really interests. May change as my personal interests change.
2. The writer would have to write in a style that I like and can relate to.
3. A majority of the posts would have to offer something of value. Like learning something new, or maybe they provide something that will benefit me.
4. There are a ton of blogs out there, so I try to limit my subscriptions to a handful so I can actually read the posts and not simply deleting them from my inbox.

Renard Moreau

[ Smiles ] Firstly, I check to see if they have material that I am interested in.

Secondly, I check to see if they are a highly disciplined blogger; the person who schedules their posts (Because there is nothing more annoying than following someone who is erratic with their posts).

Once they meet my criteria, I will keep visiting their blog.

Destination Infinity

These days I am interested in sustainable living related blogs. If I find an interesting post on this topic in any blog,

1. I visit the homepage to see if it's a niche site. If yes ->
2. I see if there at at least 2-3 articles on the home page that I want to read. If yes ->
3. I read them. If I like them ->
4. I look at the posting frequency – If it's less than five per week and they post at least once per month ->
5. I subscribe via RSS (bloglovin). If I really like this blog (after a few weeks) ->
6. I subscribe via email.

Antionette Blake

When I feel as though the blogger has become a 'part of the family' I make sure to read their blog daily.

Jane

I usually don't subscribe to any blog just by reading one post. Even if that one post is outstanding I usually stick around a while to see how the rest of the content is.

If I find the content to be truly delivering (not just salesy, marketing stuff) – I surely do subscribe, provided the topic/niche of that blog is of interest to me.
Comments are closed.