What Is Your Secret Weapon for Succeeding Online?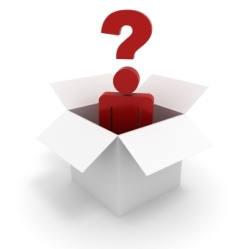 This post is part of the Friday Q&A section. Just use the contact form if you want to submit a question.
Wahyu asks:
I am so glad that I've found this valuable blog. After reading it, I've got so many lesson about SEO. I am already practicing a few tips from you, but why I still don't have link popularity from Google. Please tell me your secret weapon just for me, please. Because I saw your blog had a huge number of Google link popularity. I need your help so much.
I get similar emails pretty much every week. Sometimes they ask about getting Google traffic, other times about making money with their websites. Overall it is always the same thing, though. Someone who wants to know what is my "secret weapon," my "special and secret strategies" and my "most effective tricks" to succeed online. I decided to finally reveal everything, so from now on I will just send the link to this post to people who send those emails.
So here we go. My secret, ultimate and bombastic weapon for succeeding in pretty much every endeavor is… drum roll please… believing that there are no secret weapons, hidden tricks or shortcuts.
There, I said it.
If there are no secret weapons, hidden tricks and shortcuts, what does it take to achieve success? Two things, basically: hard work and persistence.
And that is why having this belief is a secret weapon in itself. Because it forces me to get off my butt every single morning and work hard. It also gives me the motivation and energy to keep working hard over the long term, because I know that if I persist, eventually I will achieve my goals. In fact I don't consider myself that successful yet, but I am sure I will arrive there.
Obviously there are many more factors involved. You need to study and master your trade. You need to develop the right set of skills. You need to network with the right people. But hey, if you are willing to work hard and persist I am taking for granted that you will also have all those complementary factors.
That is my opinion, at least. Feel free to share yours on a comment.
Browse all articles on the Q & A category
43 Responses to "What Is Your Secret Weapon for Succeeding Online?"
seo

The strategic planning is very important including what your competitor doing. It is not a one time work it requires hard work and dedication as it is a continuous work. According to me "strategic planning & its implementation " is a sharp weapon for online marketing.

Jeff Sabo

With hard work, persistence and dedication, a blog can be considered a success. I agree there is no secret formula to success but there are ways in which people have made a blog become popular. People have added humor, been consistent with their writing, have provided guest posts on other blogs and have promoted the blog utilizing several different strategies.

What motivates me to write my blog is just my passion for my topic (which is sports). I enjoy talking sports with people and have a lot on my mind in the morning when I sit down to write. Being able to share my thoughts with other sports fans is what motivates me to write my blog on a daily basis. Knowing my friends will be reading also motivates me as well.

joncravefit

Morning Daniel,

Wondering if you could just simply define hard work and persistance. I feel I am spending an ample amount of time on my project, considering still a full time job… approx. 2 to 4 hours a day after work. but I dont know if i am focusing on the correct things. My site is an affiliate based site, so it took me some time to develop web design skills and researchnig affiliate marketing, but while working i feel i am missing the concept of hard work… it does not feel like work coming from a labor job, but as i stated i am putting in serious time daily…. could you offer some advice on maybe time management or targets for affiliate marketing (daily or weekly) thanks

NintendoWii

I think day to day work with continuos learning and motivation are the only "secrete weapons"
And also one or two niche sites help to float over the search engine ocean!

Gabe | freebloghelp.com

So true about no secret ingredient. Just plain old quality content that's fresh and unique does the trick almost every time.

The problem is that many blogs have terrible content, are not updated regularly enough, and/or slapped together for "overnight success".

Just post good articles and you're most of the way there!

Samantha

Hi guys

Persistence and Hard work will be the great weapon in ones' success. I totally agree with that and no doubt that this is the best weapon when entering into such challenge.

Outsourcing definitely helps! You may outsource with things that you don't know or when you're busy with other things. Let others do it for you.

Kind Regards

Sam
X

Chris Peterson

I am so glad that I've found this valuable blog. After reading it, I've got so many lessons.

According to me, my secret weapon to online success is very simple. Find a partner. A buddy. Someone who is as committed as you are to making money from home. You don't have to BE a partner in the sense of going into business together. What you need is someone to help you stay focused. To lift you up when you get discouraged. To cheer each small success and accomplishment and to help bring perspective to the failures and setbacks.

The right kind of partner can do this for you and you can return the favor and help them as well. The best place to find this person is online. Few people already have a friend that will be able to help them in this way because it takes someone who is also working on a business online to understand. If your partner is also working online, they will be more likely to be there when you need them whether you communicate by email or instant messaging. They will also understand the environment that you are working in.

lucnypes

I sincerely hope there is NO secret weapon the SEO business. It would break my heart is there was.

Chip

A lot of hard work and clean blogging. Valid structures, strong backlinks and a lot of updated content. Corporate websites don't count.

GoBusiness101

This is the most basic form. others maybe patience and patience and more patience. LOL.

Eric C

I think I see so many people clinging to this idea of a magic bullet, or some secret formula. It isn't that simple. If there were a secret, every one would be doing it.

It is just like making money, losing weight or being happy, hard work and determination are the only secrets.

I guess my only complaint is that so many blogs make money off this hope. I'm sure you could make thousands of dollars tomorrow Daniel if you published a book linking a guide that "tells the six secrets to making money online" I'm glad you've blown this myth out of the water.

Himanshu

Agree with Daniel, hardwork persistence is the most necessary thing for success. I noticed from my day to day work that motivation is very necessary to do your work and fortunately you can get many people to get motivation. Also there is lots of competition so select any blog in your niche having good rank and start competition. You will sure get your goal. But remember to follow every single required strategy to make a better blog.

Web Marketing Tips

I do not think that only one weapon can bring success to you. To get success you should enjoy what you are doing and you should have passion for that.

Always adopt those things which are latest and useful (in short be with time)

I mean there are too many things which plays great role in achieving your target and success.
Comments are closed.