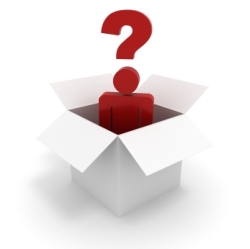 This post is part of the Friday Q&A section. Just use the contact form if you want to submit a question.
Wahyu asks:
I am so glad that I've found this valuable blog. After reading it, I've got so many lesson about SEO. I am already practicing a few tips from you, but why I still don't have link popularity from Google. Please tell me your secret weapon just for me, please. Because I saw your blog had a huge number of Google link popularity. I need your help so much.
I get similar emails pretty much every week. Sometimes they ask about getting Google traffic, other times about making money with their websites. Overall it is always the same thing, though. Someone who wants to know what is my "secret weapon," my "special and secret strategies" and my "most effective tricks" to succeed online. I decided to finally reveal everything, so from now on I will just send the link to this post to people who send those emails.
So here we go. My secret, ultimate and bombastic weapon for succeeding in pretty much every endeavor is… drum roll please… believing that there are no secret weapons, hidden tricks or shortcuts.
There, I said it.
If there are no secret weapons, hidden tricks and shortcuts, what does it take to achieve success? Two things, basically: hard work and persistence.
And that is why having this belief is a secret weapon in itself. Because it forces me to get off my butt every single morning and work hard. It also gives me the motivation and energy to keep working hard over the long term, because I know that if I persist, eventually I will achieve my goals. In fact I don't consider myself that successful yet, but I am sure I will arrive there.
Obviously there are many more factors involved. You need to study and master your trade. You need to develop the right set of skills. You need to network with the right people. But hey, if you are willing to work hard and persist I am taking for granted that you will also have all those complementary factors.
That is my opinion, at least. Feel free to share yours on a comment.