What Is Your Biggest Challenge With Google AdSense?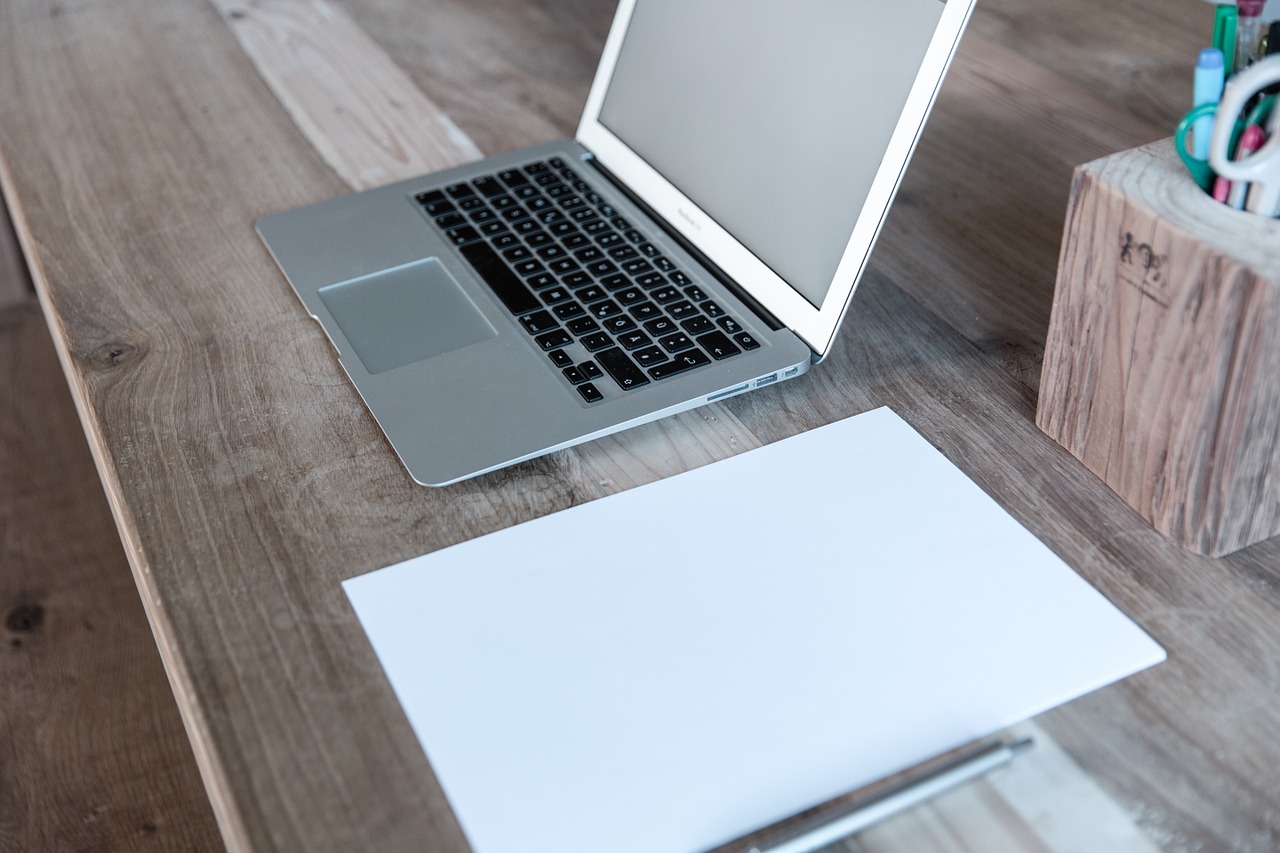 Over the past six months or so I started relying more and more on Google AdSense as a source of income. In fact today it represents close to 50% of my total income (the other 50% comes from my own products and affiliate marketing).
Why is that? For several reasons, including:
I don't need to waste time selling/managing ads.
The ads match the content of my sites.
The advertisers are large and credible companies.
The earnings (i.e., the eCPM rates) are top notch).
I can monetize global traffic (most CPM networks monetize your US traffic only).
Payments are always on time, and you can trust Google will pay 100% of what they owe you (this is not the case with some networks around…)
So yeah, I think AdSense is one of the best monetization strategies around.
Still I see many bloggers and webmasters complaining about it. That is why I decided to run this post. I want to know what challenges you face when trying to make money with Google AdSense. Maybe you had problems getting accepted? Maybe the amount you earn per click is too small? Let me know in a comment below.
As for why I am asking this, well, stay tuned. I have a related project coming up in around two weeks, and I'll write about it here.
Side note: Do you earn over $2,000 monthly with AdSense? If so please email me at daniel@dailyblogtips.com, as I might have something for you with my new project.
Browse all articles on the Monetize category
50 Responses to "What Is Your Biggest Challenge With Google AdSense?"
Naveen | Winning Ideas

I love Google adsense. I must say that to get a decent earnings from Google adsense, one should have good traffic. Say at least 2000 page views a day.
But if one is monetizing his blog in other ways like selling eBooks then even with less traffic, his blog can be profitable.

It all depends on the strategy of monetization and of course the lifeblood of blogging, traffic.

Jerrick

What people most complaint about Google Adsense is getting banned.
Most of people greedy and think of trick to lie on Google Adsense to get more click on Google Adsense.
And lot of way get banned like duplicate register member and so on.
So is there any method to request to google to shorten the banned duration which was too long.

Fayaz Ahmad

I would like to say that google adsense is the best way to monetize from ypu site or blog . It pay some time less and it fully depends on the niche of your website

Tom

I was leery of using adsense by some recommendations but have been reading that other bloggers are doing well with it. I may have to reconsider and use more of it on my site

advancedhtml

A/B split testing is the most difficult thing. It takes time, patience and you have to be methodical to do it.

Setting it up can be quite challenging, and then getting enough data for the results to be meaningful can take some time. It is worth it in the end though as you slowly learn what works and what doesn't.

steve

Wish I can earn half of that per month….How do people earn so much per month?

soscod

adsense is the best monetizing………nice info..thanks for sharing….

Daniel

Large traffic and being in the right niche(To get high paying clicks ) would make things far easier to achieve success with ad-sense.

And you have gotta admit, Google have made Ad-sense supa dupa easy to get up and running(Once approved, of course).

Much of the leg work has already been done.

Also, there are quite a few things you can do to improve the ad units.

So, full marks to Google(Ad-sense) in this regard.

On the other hand, I have been skeptical in the past as to just how well ad-sense really works.

This was due to in part, to many people exaggerating their level of success regarding ad-sense.

Or often not mentioning that they had actually achieved this great result, not just with ad-sense but with a whole bunch of things combined(Affiliates, Article sales and marketing, Selling ad space on their site, etc,etc) .

Kelly|product reviews

Hi! Daniel

I was accepted the next day after I applied with Adsense. The ads do match my content which I'm happy with. But the traffic isn't there yet, so I'm posting and commenting regularly. Please involve me in your new project, I want to build crazy traffic and learn more.

Rachael@EFTMatters

I have made a whole $1.47 from Adsense in 2 months. But then my traffic is pretty low as the site is only those 2 months old. I intend to keep just plugging along and hope my Adsense revenue goes up.

I haven't put it on 2 of my 4 sites because I am trying to keep them ad free (sensitive topics) but I am wondering if in reality it won't make any difference.

Would love to see $2k from Adsense but my optimism is failing me today.

Ikenna @Blogmobilepro

And my monthly earning is not any close to $2000 ($690 last month May). So guess I'm out.

Ikenna @Blogmobilepro

Google adsense really simplified income generation for bloggers. I was lucky to be accepted on first trial. My biggest challenge is with late cashing in on payment. It takes up to 4 weeks for my check to deliver (for standard delivery that is) and 3 to 4weeks for my bank to clear the check. That involves a lot of patience on my part.. Other than that, Adsense Rocks..

doug_eike

I have no problem with the earnings per click. It's just that I don't get many clicks on the ads. Some of the ads are relevant and clever, but others seem far afield of what my articles are about.

Infonote

You need lots of content plus ad blindness is a factor. If you write about technology, hardly any people will click on the ads.

You will earn more money with an affiliate sale than a click in Google Adsense.

jibran

hey daniel
my problem is that my ctr and ecpm is very low
secondly adsense are on policy to block your account or websites i mean they are very strict on this policy

jorge

My site has been up for 3 months, I've gotten 3 dollars, at this pace I don't see 2000 dollars soon. I am going to keep writting in my blogs and see what happens in a year. I guess because I am not on Facebook, I am not on twitter. And yes my site in in Spanish.

Patrick

Really enjoying the comments. I don't use adsense but I have been curious about it. Thanks to everyone for the insights.

Money Blogger

I made $70 in my first 2 months.. Is that good or still i need improvement?

Shahzad Saeed

Hey Daniel,
You are different. Most of the make money online bloggers such as John Chow, Darren Rowse and Yaro are not using Adsense currently. But you do.

Nick

I like Adsense but it has shown me some issues. With my own site Eating In Bed I'll get around $1.00 a click, which I'm fine with, but my passive income from the site Triond varies erratically. I could have 2 clicks from Eating In Bed bringing me between $1.75 and $2.25, but I'll have 7 click from Triond bringing me $00.05. That's my biggest issue, though I do like that occasionally you get random pennies on days with no clicks, and the adsense for feeds seems to be set at a rate of $00.15 per click, but it's brought in some revenue as well.

I wish they made the advertisers selectable though, because while they can get close to my niche there are some days I'll check out my site and there's architecture links next to a recipe of mine. Those are my only beefs with it

Tilen Hrovatic

The ads match the content of my sites. This really improve content and increase clicks 🙂

Shane from Genuine Internet Marketing

I've had great success with AdSense over the last 5 years and love it. The only real "challenge" I face is not being able to see what ads my users are clicking. It would be nice to capture so I could see what my visitors are interested in…also, it would open the door to reaching out to those advertisers to work out other deals (but Google probably wouldn't like that and is most likely the reason they don't show which ads are clicked).

For me, getting the most out of AdSense came down to 2 things:

1) Keyword Research – In order to make the most money, you need to know which keywords are worth the most CPC AND offer the most opportunity to rank for (if search engines are your promary source of traffic). I use Market Samurai mostly to find high-paying keywords with low competition.

2) Layout & Design – There isn't really a "one-size-fits-all" when it comes to where to put your ads or how to make them look, but common practices of using the same color as other links, placing ads within content, using large ad blocks, etc absolutely helped me increase CTR and earnings.

Destination Infinity

Google Adsense monetizes well for a technical site that I own. But for a personal/ travel related site, the CPC is very less. Also, the demography of the users are an important consideration – People from certain countries pay more for each click, but people from other countries pay very less.

There is one real problem with GAS – If someone wants to abuse your site – they can just go and click repeatedly on your ads. It happened twice with mine from some African country – Ethiopia, I guess. Of course, I was not punished for that – perhaps because GAS looked at my performance history and this was a one time aberration. But what if some competitor networks with others and does it in the intention of getting you out of GAS network?

Sometimes I wonder how GAS is so consistent month on month with the revenue part? Its good, but Its also possible that no one clicks on an ad even for a single day in the whole month. So, its risky and cannot be used as a single source of income supporting your online venture.

Destination Infinity

ITsiti

That's so true..Adsense is still the best. But mine still not reach $2k/mo 🙁

Deb Augur

I love Google Adsense! While I don't yet quite make $2K/mo I'm working on it and think I can do it relatively easily. I just have to spend more time on my best ones to keep them fresh and relevant, which I'm just starting to do. I've been working with Adsense for about ten years now and my income keeps going up. Love that!

jehzlau

I think I'm qualified for your new project. I just sent you an e-mail Daniel. 🙂

deric

ei jehz, good to see you here. you're more than qualified I think. 🙂

I also sent you an email Daniel.

Classier Corn

Hi Daniel,
I agree with you.
I think Google Adsense is one of the best and easiest way to make money. My own blog is still rather small and new so I will fight on!
Keep up the good work with your excellent blog!
Best Regards
Classier Corn

Cleber Lusa

I also like google adsense. I'm having a decent CPC and CTR, however I'm having problems in getting traffic…

Adsense is profitable only if you have a high paying niche, on the other hand, you must forget making decent money from it.

I really don't have idea how some people are able to make thousands per month from adsense… I also wish to make $2k, ot at least half of it.

SEO Tip Off

I wish I can make $2000/month. Just starting out I find Google Adsense pretty good so far. It's pretty flexible in setting up. Maybe it would be nice to be able to use more than three ads per page. A good idea for Google, and this can bring some competition is to use the Kontera system of highlighting keywords in posts with ads. Overall, Google seems pretty simple to me. I suppose there could always be improvements in anything.

Tanja

They rejected me… and it's impossible to get in when you get rejected once. They also don't tell you why they rejected you.

Akos

I got rejected about 20 times but then -after 2 months- they accepted the submission. So all I can say is: BE PATIENT!
Good luck!

RealTimeTricks

This is called PATIENT!

@Tanja – When i was blogging in blogspot platform i got adsense account easily and guess what the time i applied for Google Adsense i didn't have any idea about what Adsense is for but fortunately i got the account.

I have heard somewhere that Google Adsense doesn't give authority if you're blogging on blogspot platform.

Adam @ ThisIsWhyImBroke

Wow were you given a reason why you were rejected? I got accepted almost immediately (though this was years ago, don't know if things are different now).
Comments are closed.