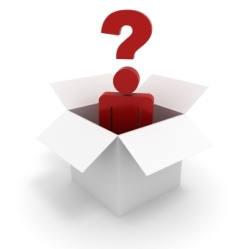 This post is part of the Friday Q&A section. If you want to ask a question, just write a comment below.
Iam asks:
I keep hearing about this "smart pricing" deal related to Google AdSense ads, but I am not sure how it works. Could you explain?
Smart pricing is a feature that Google has inside its AdWords platform (which is where advertisers can buy clicks and impressions both on Google search results and on the content network) to ensure that advertisers will get a good value for their money.
Here is how it works: Google will analyze the results that the advertiser is getting from all the pages and websites where he is buying clicks. These results may be product sales, newsletter sign-ups or whatever goal the advertiser has for his ad campaign.
If Google finds that a certain website (i.e., this could be your website if you use Google AdSense) is producing good results for the advertiser, then the site owner will earn an amount per click that is close to what the advertiser is paying – meaning that Google's share as a middleman will be small.
If, on the other hand, Google finds that such site is producing bad results, the smart pricing mechanism will trigger, giving a discount on the value that the advertiser is paying per click by automatically reducing his bid amounts. This discount will come out of the pocket of the site owner, who will be paid a smaller amount per click.
It is not completely clear how Google tracks the performance of the clicks coming from a specific website, but it probably takes into consideration the keywords that triggered the ads, whether or not the visitor returned to the site after clicking on the ad and so on.
So how does this affect you as a web publisher/blogger? Well, if you use Google AdSense to monetize your site you might want to pay attention to the ads that are being displayed there. If you get too many unrelated ads there is a chance that your clicks will be seen as "low performance" ones, reducing the amount you'll earn per click. To solve this problem you can use an AdSense feature called section targeting.
It might seem that this is an evil feature to reduce how much publishers earn, but in reality Google uses it to ensure that advertisers will get a good return on their AdWords investments. And if they do they'll spend more money there, giving publishers more opportunities to earn.