What Is High, Normal And Low Bounce Rates?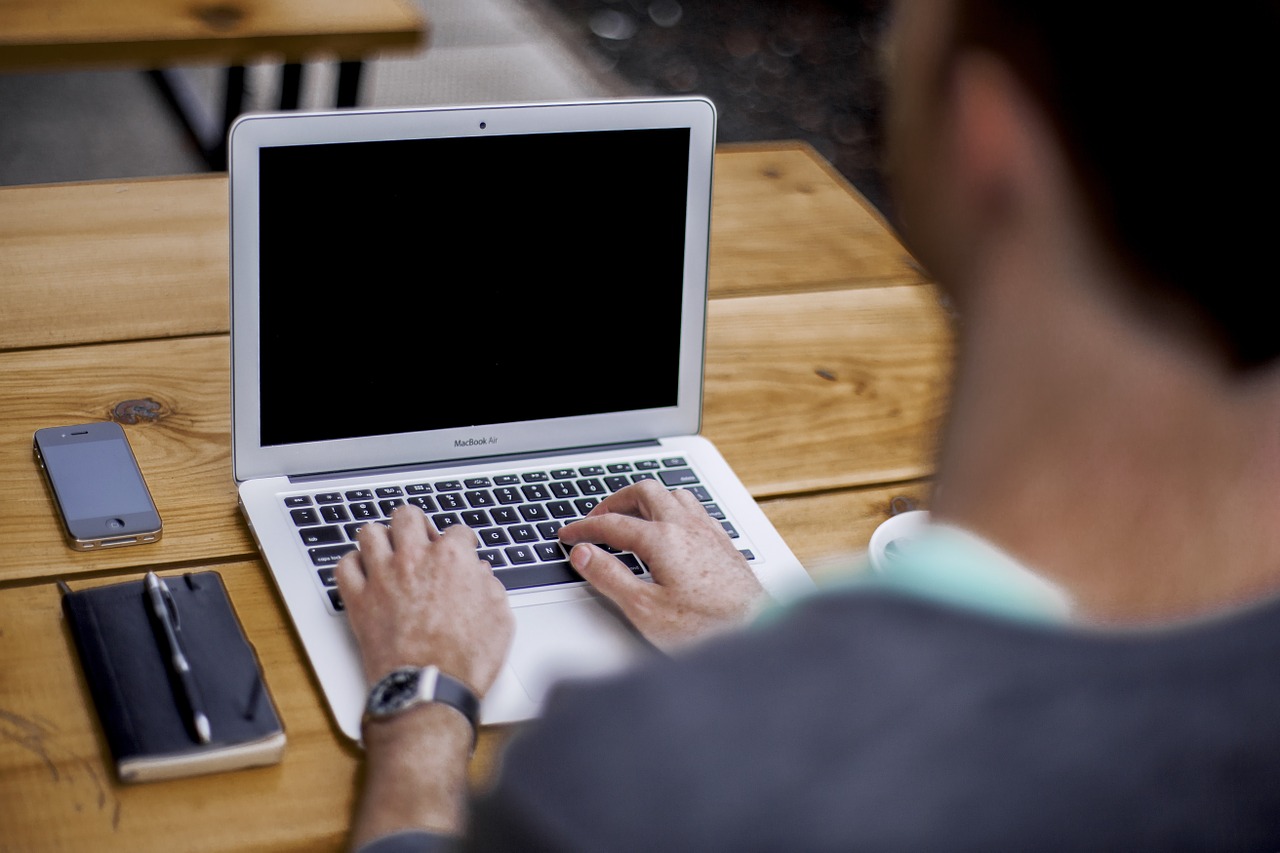 In the past I already explained what is bounce rate, and why small and new websites tend to display their bounce rates incorrectly. Today I want to talk about what is considered to be high, normal and low bounce rates.
The first thing we need to consider is that every type of website will have a different ballpark number for what is considered high, normal and low bounce rates. Online forums, for examples, will naturally have lower bounce rates when compared to blogs, because people tend to read many threads on forums, while blog readers might visit the site to read a single post and move on.
The second thing to consider is the fact that a high bounce rate might not be a bad thing. If you have a website where your priority is to make money with ads, for example, you'll want people to click on these ads, so a high bounce rate would mean you are well optimized (provided people are bouncing by clicking on the ads and not by closing their browsers' tabs).
With that out of the way let's talk numbers.
As far as blogs go I would say that a high bounce rate is one above 70%. It's a high number, but that is because blogs are naturally "bouncy." Blogs have many subscribers, and those are users who might visit the blog only to read the latest post.
If you have many ads on your blog, and making money with them is one of your priorities, then a high bounce rate might be acceptable. For example, on my other blog my bounce rate is around 82%, and I am fine with that because the CTR on my ad units is quite high.
If you don't have many ads on your blog and your priority is to grow your traffic and audience, then your bounce rate should be between 40% and 70%, which is the normal range in my opinion.
Finally, if you have exceptionally engaging content and a very user friendly design you might get your bounce rate below the 40% mark, which I consider to be low (and therefore very good).
Over To The Readers
Defining what is high, normal and low bounce rate is always tricky. If you research around the web you'll find all kinds of answers. That is why I wanted to ask you guys what is your bounce rate (if you know it) and what you consider or heard to be high and low bounce rates.
Browse all articles on the Blog Design category
34 Responses to "What Is High, Normal And Low Bounce Rates?"
Chris

My site is a WP theme used for the self promotion of my graphic design portfolio. I have it listed on my FB and twitter profiles (but have not promoted it there in a tweet or FB post) and have sent it to about 12 different companies while job-searching. I have had 78 views with a bounce rate of 57%. I was hoping it would be lower as my goal is for prospective employers to view my work, resumé, etc. There is a slideshow on the homepage but I want them to view more than that. Under these circumstances, do you think I should be concerned about the bounce rate? FYI: It has only been up for 3 weeks. Thanks!

Umesh

Mine is around 64% and I thought it was pretty bad but now I think I am not the only one. Thanks for post.

Krishna

I agree to what Daniel says about how high bounce rate can be good. Earlier I used to worry about high bounce rates. But not any more, as I earn more from ads from sites that have high bounce rates. I also believed that a bounce rate of less than 1% is impossible, what to speak of 20% or 40%? But for the last six months I have a few blogger blogs that show less than 1%, say like 0.65%. These used to have very high bounce rates earlier. But as Daniel says, I earn almost nil from them, though I have AdSense Ads on them.

If you feel bounce rate as low as 1% is impossible, I can send you screen shots of those Analytics pages. Moreover, I believe that the change in bounce rates have more to do with Google's Algorithms than your conscious efforts to reduce it. So, if your site or blog is doing well otherwise, move on and do not waste your time to reduce bounce rate.

John Sherry

I'm delighted to read this as I wasn't sure if I was a bouncy castle or not. I fall into the 'growing your blog audience' category so it's heartening to know my 50-60% bounce rate is quite normal. Bounce rates rarely feature on blogs so bravo for the inside track. It's this simple info that helps people develop blogs. Ok, I can stop taking the Prozac now thanks to this – phew!!

Steve Stillwater

Daniel:
I have been following your work for sometime and experimenting with what you recommend to build readership for my blog and web site, which is focused on the Green Living niche. By posting nearly every day and by writing longer posts on newsworthy topics (400-500 words, typically), my bounce rate as reported by Google Analytics has been steadily below 10%. I would like to think it is because of the engaging content 🙂 but it also could be an anomaly. I'd be intersted in your thoughts if you have time to take a look.
Steve Stillwater

Sleepless

If you're worried about your bounce rate, a silly trick is to not show your last post in full on your homepage, but have a "click here to read more" link. This will somehow force readers landing on your hompage and not directly on a post to visit two pages, thus reducing the bounce rate.

But as always, there's a drawback. People could get annoyed by this and never click on this link.

That being said, measuring the visit length is hard, especially if the visit ends by the user closing its browser.

There's a lot to be said about statistics and how to use them. But there's more to be said about how not to use them. Never forget that statistics make sense only if you've a large enough data sample 😉

Spreadsheet Guy

I just noticed that one site I don't pay much attention to has a 50% bounce rate, with time on site of over 6minutes! It only has 6 visitors though.

One of my other main sites with 242 visitors has a 76% bounce rate (blog) but a time on site of only 38 seconds. I'll have to see if people are clicking on any ads 🙂

Great article, keep it up.
-Rick

BlogTipss

This is a first post from where I really understood what is bounce rate ..thanks great post. I need to check out what is my blog bounce rate.

Web Marketing Tips

interesting to see that you are using blogtips as name and you do not bounce rates.

Mobile Internet Marketing

Nice blog and pretty clean. Keep it up 🙂

Vishal Sanjay @ Dumb Little Blogger

Nice post as usual!! One issue I have is that I use two analytics, Getclicky and Google Analytics, I know there will be a bit of difference, but Google shows me a bounce rate of 65% to 72%, whereas Getclicky shows 18% to 30% which is a drastic difference. On the other hand my CTR stands at 4%, so I'm a bit confused on this topic.

Mobile Internet Marketing

I am facing the same problem. But instead google is showing much lower bounce rate as compare to statcounter. 22% and 65%. CTR is same for both. I have inserted my analytical code and statcounter code both at the same place and my page load duration is also pretty less.

Markco

My World of Cataclysm blog is seeing around 50% bounce rates but a high number of those bounces are to affiliate products and adsense.

This was a great post, I really didn't know if that 50% was bad or not, since my blog is about gold related news in world of cataclysm I know that it's actually a low number!

Thanks!

Web Marketing Tips

so that means if your visitors are leaving your blog than you are earning.

That is not a bad sign, i think.

Web Marketing Tips

seems to me that daniel is targetting new bie these days.

Regular important and useful posts for new bie.

Really appreciate.

scheduling appointment software

I wish I had known these things before. This can really help us in directing our efforts the right way. Previously with limited knowledge, no wonder that we were going nowhere.

Mike @ Blog Success Resource

I have blog where bounce rate is really low, where I have great manually written content and other blog has high bounce rate. I guess it depends on what type of your blog subject is and what are you trying accomplish. But tell you the truth, I still have not figured out what works the best for readers still, it is work in progress.

Web Marketing Tips

yes this is really mystery but if you will use photos to navigate than bounce rate can be minimised.

FREE Guide 1000$ a day

Bounce is generally defined as "when a visitor leaves your website within 5 sec"

Hey I have a query. I am using Google Analytics and StatCounter both for one of my blog. But according to Analytics my bounce rate is 22-25% whereas statcounter shows it to be around 60-65%.

Could someone please elaborate
Thanks in advance

Dinesh @ DailyBlogMoney

65 to 73 is my range.

Mine was less than 68% for long time, but when I joined some more CPM networks and put more ads, now it went 70 to 73%.

As you said, its all depends on the purpose of blog
Also people who coming from search engines should be treated well.

Daniel, then what is Exit %?

Thanks for your post and openly said your opinion on bounce rate numbers.

Web Marketing Tips

65 to 73 is not good in my point of view.

But however clear design, showing similar posts and using photo can improve your bounce rates.

Mobile Internet Marketing

60-65 % is usually cosidered good for blogs whereas it should be around 25-30% for websites.
Mostly I had found that the traffic I get from Q&A sites has very low bounce rate of around 15-20% and search engine bounce rate is 65-70%. Article Marketing bounce rate is 50-55%
However I dont get much traffic from Q&A site but conversions are best for them.

Do let me know about Exit%

carolee Sperry a.k.a. The Blogging Biz Mom

Geez on my bloggingbizmom site, my bounce rate is 55.73…

I thought that wasn't all that good…guess I won't stress so much 🙂

Web Marketing Tips

so many people are under misconception.

just keep one checck point which can tell you about the growth of your blog.

Bo Kauffmann

I completely agree that blogs are "bouncey" by nature. You might attract some readers because of a particularily well written and timely post. They come for the info in THAT post, and then might move on. Bounce rate for my blog is around 70%, and my website, which features real estate listings, is around 50%.

leew4jc

My bounce rate sits at around 67%. I thought this was very very high at first, but now reading your post I feel more comfortable about this. Thanks for the post!

Web Marketing Tips

just try to improve it.

Adopt clear design, add relevant posts at below, use photo to navigate.

This way your bounce rates can improve. Best of luck.

Mary Hunter

@Ivan — I think you make a really good point.

My bounce rate for Aug was 65%
My bounce rate for Oct was 77%

However, I had double the number of visitors in October.

I had several big posts I wrote and then promoted on online forums and discussion lists, which helped drive traffic in Oct.

One thing I do need to play around with is better optimizing / structuring these posts so that readers are likely to click around and stay on the site after they finish reading.

Mary

Not John Chow

I find my bounce rates are around 80% when I use sites like Entrecard, CMF, and Adgitize. The rates move to 65-70% without these artificial traffic sites.

Web Marketing Tips

so that means enter card and similar kind of service is not at all useful on traffic perspective, but would love to know whether these traffic helps you to get income or conversion.

Ivan Walsh

I run 11 sites and the bounce rate is between 60-75%. I'd say 70% is fairly average.

Chris Brogan made an interesting point a while back that the more traffic he gets, the higher the bounce rate..

BUT… subscriptions also went up.

So, while bounce rate is one metric to focus on, the bottom line is conversions.

fwiw – intersite linking keeps them onsite longer 🙂

Ivan

Sachin

This is the only post from where i really understood bounce rates and all…thanks for making me understand this…great

d3so

I second that. I never could tell the difference what a good bounce rate was. Now, it seems it goes both ways.
Thanks for elaborating. Google analytics didn't do a good job at it.

Web Marketing Tips

so far google is really a fine job i think.
Comments are closed.