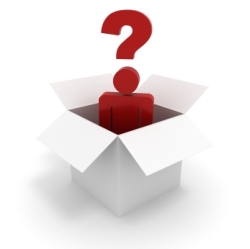 This post is part of the weekly Q&A section. Just use the contact form if you want to submit a question.
Saurabh asks:
Can you mention 5 must-haves for blogs? For eg. a 'Featured Posts' gadget.
I am not sure if you are asking about general things a blog must have, or layout elements. I will answer to both so we will be set regardless.
First of all here are the 5 general things I believe blogs must have if they want to be popular and successful:
Valuable content. There are several ways to provide value with content and articles. You can teach your readers something. You can entertain new. You can keep them updated with the latest news from a certain niche and so on. It doesn't matter your angle, but you must make sure that your readers will get something out of reading your blog.
Unique content. If you copied and republished all the articles from the New York Times, your content would be valuable, right? It would be valuable, but not unique, and it is likely that when choosing between visiting your blog or the New York Times to get the latest news from around the world, people would choose the latter….
Consistency. Readers need to know when new content will be available in your blog. It does not matter if you post thee times a day, once per week or once per month, as long as you stick to that schedule.
Perseverance. The blogs that people read are the ones that post for years in a row without ever taking breaks or going through inactive periods. If you are not committed to writing on the blog, why readers should be to read it?
Community. The social aspect is extremely important on the new web. You need to build a community around your blog, and make readers feel part of it.
Now 5 layout and usability factors that all blogs should have:
Clean design. If readers can't find your content easily and read it without getting distracted, they will just go somewhere else.
Brand. With thousands of blogs in every single niche, having a strong brand is essential. All aspects of your design (e.g., logo, favicon, colors, template, titles) must work together to strengthen your brand.
Popular Posts: Help your first time visitors find your best content. This is one of the best things that you can do to convert them into loyal visitors, or at least to convince them to return tomorrow and then decide.
About Section: Unless your blog aims for a magazine/newspaper style, having an About section is a good idea. Blog readers want to know who is behind the articles they will read.
Contact Details. There is nothing worse, from the user perspective, than a website with no contact information. For the site owner this is terrible, too, as he would be missing some potential opportunities and useful feedback.
Link Tips: 02 July 2023
Link Tips: 27 May 2023
Top 5 Group Writing Project