What Exactly Is Great Content?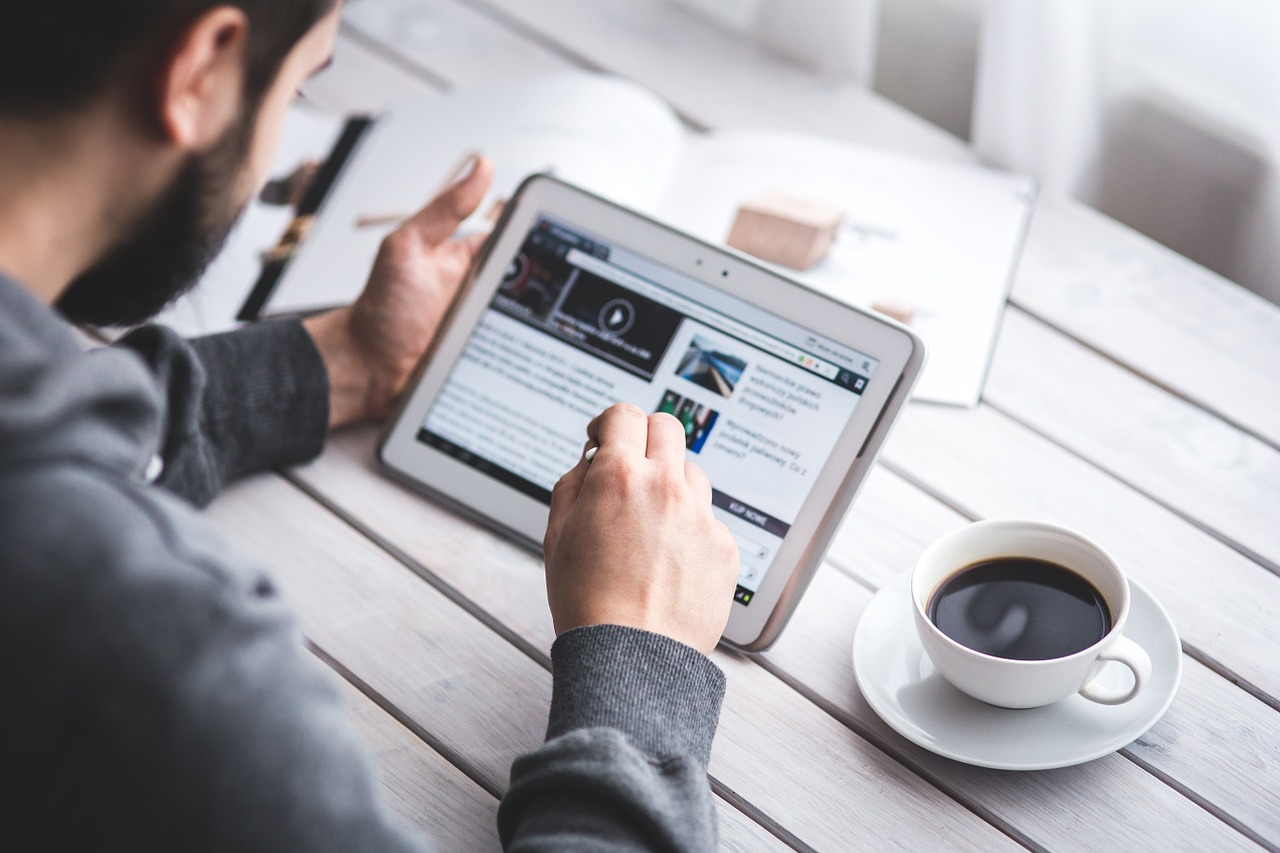 This is a guest post by Tony Eldridge. If you want to guest post on this blog, check out the guidelines here.
No matter how pretty your blog is, it will be content that builds your reader base. You can do a lot of things to help promote your blog, like adding a "Tweet Me" or a "Like Me" button, but in the end, people will only click those buttons if you have great content. In fact, in its very essence, the blogging platform is about sharing content. This being the case, we need to ask ourself, "What exactly is great content?"
Great content is made up of two elements. One is subjective while the other is not.
Content
Content is the food you feed your readers. It's the informations that keeps them coming back for more. Your content can fall into any of these categories:
Training– This can take place with "How-To" posts, tutorials, or Q&A. You can use text, video and audio to teach on your blog. A lot of the guest posts on Daily Blog Tips fall into this category. If you can get a reputation as a teacher, you can build your follower base relatively quickly.
Reporting– This is when you let your readers know what is going on. If your blog is in a niche, then you may become the go-to person to keep your readers up-to-date on what's happing in your world. Blogs with reporting content are popular because they can be a one-stop destination to help readers get the information they need without putting the research legwork in themselves.
Commentating– Commentary goes a step beyond reporting. It's when you give your opinions on the news that is being reported. You can report that Google changed it's algorithm and discuss what that means to bloggers, or you can comment on why you think this is a bad or good move for Google. You can give your predictions on how this will change SEO tactics and tell your readers what Google should be doing.
Entertaining– While all blog categories can be written in an entertaining fashion, some blogs focus on just being entertaining. They deliver humor, fiction, music, photographs, or a number of artistic elements to their readers.
Socializing– Many blogs become a home for people of like-minds to interact. While all blogs can stake some claim to this, a few blogs are created specifically as a meeting place for specific groups. For example, writers of flash fiction may gather around a specific blog to share resources, submit posts, and engage in conversation. They are used in the same way that many forums or boards are used.
Journaling– Some blogs exist for the sole purpose of expressing their creator's thoughts, daily muse, or their memoir. It's possible for these blogs to pick up a really good following, depending on how they are written or the celebrity status of the creator. And the voyeuristic nature of these blogs can be a big attraction.
I'm sure we can brainstorm and uncover even more content-based blogs, but these are some of the most popular types of content found in blogs. In fact, many blogs blend these contents. As you consider your blog, ask yourself, "Why am I publishing this blog?" Focus in on the content. What do you want your readers to expect from you? What do you want to provide to them on a regular basis? These questions lead us to the second element of great content:
Great
Great is a subjective term. That's why some people love one blog while others hate it. It's why, no matter how popular a blog is, not everyone will "Like It" or "Tweet It." But still, if a blog is to endure, it needs to have some greatness to its content, however we define that word. Consider these elements of content greatness:
Share Worthy– If people are sharing your content with others, its a strong indication of its greatness. That's why you want to make it easy for your readers to share your content with others. If they can click a button to share it on Twitter, Facebook, via e-mail and anywhere else they share stuff, then you up the odds that your content will be deemed great.
Comment Worthy– If your content encourages the dialog to continue after you end the post, then it's another indication of how great the content is.
Quote Worthy- If your posts shows up in round-ups (carnivals), or refereed to in another persons blog posts as a reference, then it's a vote for the content being great.
Link Worthy– Every link pointing back to your post is another vote for the greatness of your content.
Parrot Worthy– They say that imitation is the sincerest form of flattery. If you see that content you create is showing up on other blogs, then it's a vote of its greatness. I'm not talking about plagiarism, which is wrong, illegal, and unethical; I'm talking about bloggers who take what you say and talk about it as well. This is exactly how some bloggers develop the reputation as being a trend setter. When they say something, soon everyone is talking about it.
The bottom line about content greatness is this: Readers determine what great content is. They cast their votes by reading and following a blog. They confer greatness on a blog's content by sharing it with people in their network. If someone says your blog has great content, then it does, even if someone else says the content sucks.
Our job as bloggers is to make sure we put out the best content we can create. We need to put in the work to make sure it's worthy of a reader's time. We need to help them share it by make those tools readily available to them. And we need to be ready to interact with them as they enter the dialog we started. Great content requires a great commitment on our part. Over time, we can build a relationship with our readers that puts the stamp of greatness on our blog's content.
About the Author: Tony Eldridge is the creator of the blog Marketing Tips For Authors, and the author of two books, the Twitter marketing book, Conducting Effective Twitter Contests and the action/adventure novel, The Samson Effect, which New York Times best selling author Clive Cussler calls a "first rate thriller brimming with action and adventure."
Browse all articles on the Writing Content category
18 Responses to "What Exactly Is Great Content?"
Michael Aulia @CravingTech.com

People told me that I have great contents and useful tips on my blog but somehow I found that not many clicked on that share button 🙁

Perhaps it's more to socializing and gaining many blogger friends who'd want to help sharing the articles

Juan – Vender en internet

I think the great content is relevant content. Relevant Content is critical to achieving effective Internet marketing strategies and is the key to the implementation of organic search engine optimization. Good thing that this article has been brought up because it is important to all people who have a blog to know that there are a lot of good tips about blogging. Thanks for sharing this.

Regards,

Juan

Peter Paluska

Wow.

This post itself makes for great content (proven by the fact that I am commenting on it and am about to Tweet it to my followers;)!
I absolutely love posts about creating (great) content and this is one of the better ones I have read lately.
Thank you for the concise and highly readable synopsis of what makes for high quality blogging content. This one is a save and read again-er for sure!

Peter

Swamykant

Anything that is share worthy is great content for me. Because it impress and satisfies the readers need and at the same time he loves to share it with more like minded people.

This in turn will provide more targeted users and makes our blogs more authorative in our niche.

Nice post. Thanks for sharing your insights.

Nishant Soni

In my opinion, its about posting something that has not been posted before.

Almost every subject on SEO is shoe-churned. Bloggers discussing SEO and Blogging tips, need to get creative and innovative.

For instance, I read a post long back which I still remember, the title was "26 SEO tips for Bill Gate's Blog". That was something never expected. Hence, live examples are always better to be explained easily.

Suzanne Delzio

What is "shoe-churned." Either it's a cool new term I should know or you mean slow-churned? As a lover of neologisms, I hope it's the former. Suz

Mikulas | Man With Zen.com

I especially liked that part about trend setting.

This means that you must create an original content, not just comment or discuss what happened.

You must be the news and create them. And that's quite hard.

Toby

Really useful post and a good refresher – agreed its all about content but I sometimes get so wrapped up in writing the posts that I wonder sometimes if the quality of content suffers – the 'must' of putting to one side and re-reading later works for me

Terje Sannarnes

Actually, for me great website contnet is considered to be interesting and valuable information for users.

Automated Webinar

Wow… pretty nice way of articulating great content. This is usually such a "subjective" topic that it really is hard to qualify. However, I think the bullet points really do a nice job of defining some of the gray areas. Almost like a measuring method for content quality control . Well done.

Beer Kit Shop

I think that having great content is one thing, getting people to share it is another. If people see a great post that has no comments or tweets they will be less likely to share it than if it has even 5-10 comments.

Getting the ball rolling is the biggest challenge.

Phyllis Zimbler Miller

Tony —

Everything you said in this post is so important in order to create great content. And I especially agree with making it easy for your blog readers to share your posts with others.

One more point that I would add — make it easy for your blog readers to read your posts:

Short paragraphs with a line of white space between each paragraph.

No long, run-on sentences.

Use bullet points where appropriate as well as subtitles.

Proofread for spelling errors and extra words or left-out words.

If we make it easy for people to read our posts and then easy for people to share our posts, we can be far ahead of many other bloggers in creating and sharing great content.

Tony Eldridge

I just visited your Daily Photography Tips site. I used to work with the company that created Watch And Learn Photoshop, so I love checking out sites like these. I'd say that yours definitely falls into the category of a training site. It seems to be a site that people would come to in order to learn more about all-things photography related.

Thanks for your kind words about my blog design. I just rolled out a total make-over about 10 days ago. It's cleaner looking than my old template and much easier to organize and display content.

Suzanne Delzio

What's Watch and Learn Photoshop. I need that. Gonna check it out.

Tony Eldridge

Rison, Thanks for your comment. As a blogger, I try to always remember that when I use a search engine, I'm searching for content. I really believe that over time, great content will be the ultimate stickiness for your blog.

BTW, I really liked your post on creating your own niche.

DailyPhotographyTips

Wonderful categories. I think mine falls under Training or Teacher may be? Loved your post and I loved the design of your blog too.

Rison Simon

Thanks for providing different ideas for contents. That actually helped to think about more post ideas.

And I agree with you. Content is still the king. What's sad is that most of the bloggers don't understand that. They are only interested in making money, more subscribers and comments. But they fail to realize that they cannot be achieved by having great content.

Web Marketing Tips

You described it quite well.

Specially I like Parrot worthy concept.
Comments are closed.