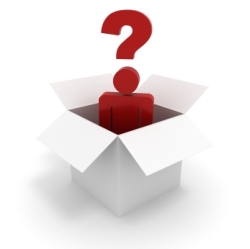 This post is part of the Friday Q&A section. If you want to ask a question just send it via the contact form.
Traffic Coleman asks:
Wuz Up… Daniel! What are your views on outsourcing?
First of all let's define what outsourcing is. The standard definition is that outsourcing involves contracting out to an external provider or company part of your business that was performed in-house before. If you are a one-man show working on the Internet outsourcing means finding other people to perform tasks or functions that you needed to perform yourself before.
I think outsourcing has both advantages and drawbacks. Let's talk about the former.
The first advantage is the fact that you'll be able to get more work done and to tackle bigger projects. This is because the person you are outsourcing too functions pretty much like an employee, albeit for a specific function and possibly for a specific period of time.
The second advantage is the possibility to get other people to work on the boring, repetitive and low-skill tasks of your business. This will free some of your time and allow you to focus on the areas where you create more value (e.g., business strategy, copywriting, coding or whatever you are good at).
The third advantage is the possibility to outsource even high-skill tasks like programming or design, which enables you to tackle projects you wouldn't have the expertise to do alone. For example, with outsourcing you could create an iPhone apps business even if you don't know how to code.
And now let's consider the drawbacks.
First of all it's not easy to find good and reliable workers to outsource stuff. You'll certainly lose a lot of time in the process, and possibly a lot of money if the kind of work you want to outsource is complex.
Second, you can only grow your business so much with outsourcing. I believe that if you want to build a real company sooner or later you'll need to have full time employees around, who feel attachment and have commitment.
Third, when you outsource you lose control over some aspects of your business. If you were used to doing everything yourself, for instance, suddenly you'll need to accept the ideas and quality standards of other people, and manage that in a way that it doesn't hurt your business.
Practically speaking I do outsource things for my business, but mostly low-skill ones like linkbuilding and things that are easy to control the quality and reliability like content (e.g., articles and blog posts). I tried to outsource high-skill stuff in the past, like outsourcing the coding part of a big project, but it didn't work as well. The company delivered a working prototype, but as soon as I needed changes made the delays appeared, and it got so bad I decided to drop the project.
But that is my own experience, and I think it's partly due to the fact I am a control freak. I know other people who outsource 90% of the operations of their business and just focus on managing the people and taking the strategic decisions. It seems to work fine for them.
Summing up, there is no right or wrong amount of outsourcing. Each person and business will have the right combination of in-house and outsourced work.
Over to the readers
What do you think about outsourcing, and if you did it in the past, what kind of results did you get?