What Are Your Views On Outsourcing?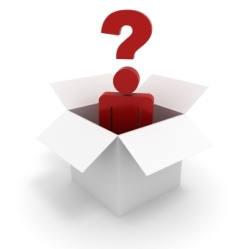 This post is part of the Friday Q&A section. If you want to ask a question just send it via the contact form.
Traffic Coleman asks:
Wuz Up… Daniel! What are your views on outsourcing?
First of all let's define what outsourcing is. The standard definition is that outsourcing involves contracting out to an external provider or company part of your business that was performed in-house before. If you are a one-man show working on the Internet outsourcing means finding other people to perform tasks or functions that you needed to perform yourself before.
I think outsourcing has both advantages and drawbacks. Let's talk about the former.
The first advantage is the fact that you'll be able to get more work done and to tackle bigger projects. This is because the person you are outsourcing too functions pretty much like an employee, albeit for a specific function and possibly for a specific period of time.
The second advantage is the possibility to get other people to work on the boring, repetitive and low-skill tasks of your business. This will free some of your time and allow you to focus on the areas where you create more value (e.g., business strategy, copywriting, coding or whatever you are good at).
The third advantage is the possibility to outsource even high-skill tasks like programming or design, which enables you to tackle projects you wouldn't have the expertise to do alone. For example, with outsourcing you could create an iPhone apps business even if you don't know how to code.
And now let's consider the drawbacks.
First of all it's not easy to find good and reliable workers to outsource stuff. You'll certainly lose a lot of time in the process, and possibly a lot of money if the kind of work you want to outsource is complex.
Second, you can only grow your business so much with outsourcing. I believe that if you want to build a real company sooner or later you'll need to have full time employees around, who feel attachment and have commitment.
Third, when you outsource you lose control over some aspects of your business. If you were used to doing everything yourself, for instance, suddenly you'll need to accept the ideas and quality standards of other people, and manage that in a way that it doesn't hurt your business.
Practically speaking I do outsource things for my business, but mostly low-skill ones like linkbuilding and things that are easy to control the quality and reliability like content (e.g., articles and blog posts). I tried to outsource high-skill stuff in the past, like outsourcing the coding part of a big project, but it didn't work as well. The company delivered a working prototype, but as soon as I needed changes made the delays appeared, and it got so bad I decided to drop the project.
But that is my own experience, and I think it's partly due to the fact I am a control freak. I know other people who outsource 90% of the operations of their business and just focus on managing the people and taking the strategic decisions. It seems to work fine for them.
Summing up, there is no right or wrong amount of outsourcing. Each person and business will have the right combination of in-house and outsourced work.
Over to the readers
What do you think about outsourcing, and if you did it in the past, what kind of results did you get?
Browse all articles on the Q & A category
21 Responses to "What Are Your Views On Outsourcing?"
Dave (Increase Your Traffic)

I guess that i am one of the people that outsource too!

I am a freelance writer, and just recently, it has been writing for build my rank articles that has given me a lot of work, although i specialise in travel articles.

I think the problem is when outsourcing, that people expect to pay rock bottom prices, and quite frankly, you do get what you pay for.

When i comes to content creation, just pay that little more and you will have better results!

Michael (Minnesota Web Designer)

I see no problem with outsourcing as long as: (1) your clients are aware (2) you take full responsibility for your outsources work (3) you only work with the best and expect the best always.

Dieter

The fundamental difference between outsourcing and supply is that outsourcing, as Daniel eloquently describes, involves an activity you master, which has become boring and repetitive, and which is not core to your business. If something may be boring or repetitive, but you do not master it (yet) then it is dangerous to outsource, because you will not be able to teach the presumably low cost workers how to achieve the desired quality.

Supply of services involves an activity which you do not master, which is not repetitive but continuously changing. If this supply is core to your business, like webmastering, it is probably best to hire someone, or better, to find a partner doing it. If it is not core, you may keep it as a payable service, but take care with the dependencies.

A singular supply of service, like a logo design, is something to get from the supply market.

* singular/repetitive/continuous
* core/periphery

these are the dimensions of the decision making.

Chris

It depends what it is that I would outsource. I would maybe not outsource the writing of a blog post and article writing. And of course I would have a look from time to time if the work was done well. But there is definitely a need and an advantage to outsource certain tasks.

Oliver Schmid

Very good blog. Outsourcing has been around as long as mankind. The moment you are not doing something yourself, you are outsourcing. The biggest misconception is the association of outsourcing with giving work or processes to an offshore provider. Not all is or can be outsourced offshore. I'd say most of it kept here at home.
Read more about it on "Are You Against Outsourcing?" at

Kzee's Collection

This is a very serious topic but the question is really a good one. Outsourcing could be positive or negative. It would really depend on the person who is using other peoples talent to do things over the internet. But if outsourcing is used in the wrong way to grow a business, that will just destroy other business inline with the niche or medium of that business. Hopefully people will not abuse the power of outsourcing. That's all I can say.

This is a great topic. Thanks for sharing. Kzee

Web Marketing Tips

i always advocate about the outsourcing. Because through this way you can save your time, get professional work.

busybee

Great post and great comments!I think I should share my thoughts in this one as a VA.

I've been working as a VA for more than two years now and I've personally encountered unpleasant stories about working with VAs. With that said, I think that anyone thinking to outsource should start outsourcing using a per-task approach.

For example, you can outsource your linkbuilding task first. Try it off for couple of weeks and see how your VA does it. That period will give you the chance to evaluate the skills of your VA and ascertain whether she possesses the qualities you need.

When you see how reliable she is, then you can slowly start delegating more tasks and responsibilities to her.

oneblogtips

if you want thing goes right, you need to do it yourself 🙂

Web Marketing Tips

i do not believe in this.

There are many people who knows more than you in their relevant field.

You just need a right person and you should be ready to pay the right amount as well.

Robert @ Techinfo-4u.com

I wouldn't be able to keep up blogging if i didn't outsource my work, i've just too many things going on to be able to continue doing what I used to do 2 years ago,
i haven't got much free time for blogging anymore

Web Marketing Tips

yes that's what i do as well.

That's the main mantra.

HP van Duuren

To outsource repetitive tasks to free up time to be able to focus mo on areas where I can create more value does sound interesting.

'I might do that in the future'

Currently the closest thing to 'Outsourcing' that I have on my Blog(s) is having some 'Third Party'-content that I have running on several Blogs automatically. Like for example
on my Writing Blog: 'Writing Tip of the Day'.

An other thing that looks a little like 'Outsourcing' is receiving Comments written by the readers of my Blog(s) and offering readers (and Writers) to Show the Post with the a Comment they have written to their friends with a

'Send this Page to a Friend'-button,

I even offer a possibility for people
to do Guest Posts on my Blog(s)

All the Best,
To your Happy – Blogging – Inspiration,
HP

Sleepless Blogger

I would not outsource content production. This is the core of my blogging activities and I'd much prefer to find a co-blogger and get him involved deeply in the activity.

IMHO, design is easy to outsource. The new design can be tested easily and if it is not satisfactory, just don't put it online.

Link building is more touchy. It can really hurt a blog's traffic and reputation if it's not done properly.

Can you tell us more about what you outsourced exactly?

Pete"BloggingGenius"Carr

Hi Daniel,
Yes outsourcing, some people will tell you to hire a VA straight away, some say take your time.
For me I outsource article writing, (but not submission, it's my ezine account and I plan on keeping it) with having articles written takes away a lot of work for me, which leaves me free to write for my blog.
Also I have found Fivver to be very good for getting RSS submissions done and for social bookmarking. Another 2 jobs that are time consuming.
I guess I am saying,outsource what you can control and free up your time for other tasks.
Pete

Steve Stillwater

I am still figuring out what the right things to outsource are for me. I want to control content, but technical tasks make sense. The problem is the reliability of outsourcers. I would love to have a rolodex of reliable outsourcers to use. That would be a good joint project, I think.

Web Marketing Tips

yeah I can understand getting right person to do your task is really a tough.

So try them with few samples first.

Bamboo Forest – Tick Tock Timer

Any guides on how to outsource link building? Where to look, what to have done… so forth?

Web Marketing Tips

simply visit webmaster forum's buy and sell section. Look for the good itrader service provider and hire them.

Do not buy all service from a single service provider.

Raghu

Interesting views and it matches with mine.

I hired a full time VA to outsource last month and it was very good experience. Unfortunately, I had to let go the person within 20 days.

Even if you clearly define what you want your VA to do, its tough to get work done.

1) Training
2) Making sure they work
3) Huge communication gap

I hired a VA and person said it will be another couple of days before she can get started full time. Then came several reasons for not working

1) Hurricane ( 3 days)
2) No power and Internet due to hurricane
3) No internet connection, since they didn't pay monthly bill
4) Slow internet connection
5) Family emergency (so few days off)

Finally I had to pull the plug. I'm going to give another try with modified contract.

Web Marketing Tips

yes these reasons are quite common. Excuses specially slow internet.
Comments are closed.