Video: How To Get Thousands of Visitors From Google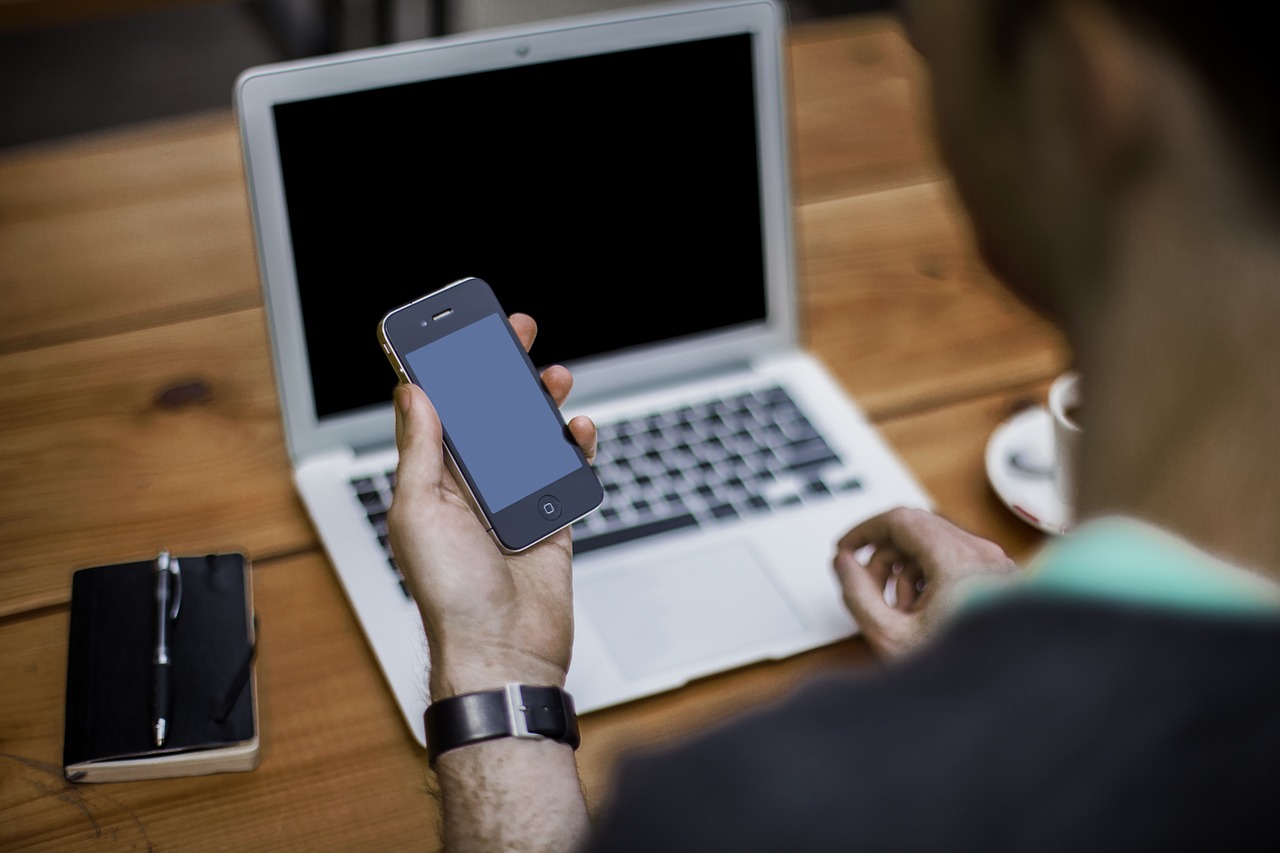 This is a guest post by Erica Douglass. If you want to guest post on this blog, check out the guidelines here.
It's easier than ever to get Google to send your blog thousands of visitors a month. Forget complicated terms like "keyword density"–let's keep it simple. Here's how, with about five minutes of work, you can get your blog ranked highly in Google for valuable search terms.
Video Highlights:
[0:20] First step: Go to Google and type in "Google keyword tool". The first result is the Google Keyword Tool.
[0:51] I recommend typing in a question word, like "how", "how to", or "what", followed by a generic word that describes your blog, like "business".
[1:20] Sort by Global Monthly Search Volume. This is how many people, on average, search for this keyword in a month.
[1:42] Look for keywords that have between 70 and 10,000 searches per month.
[2:00] Important: You should only target one keyphrase with each of your blog posts.
[2:20] Your blog post title and permalink should be this exact keyphrase. Resist the urge to add extra words.
[2:25] Use your selected keyphrase several times in your blog post.
[2:31] Also important: Make sure that when people link to your blog post, they use that exact keyphrase. The best way to do this is to make it the title of your blog post.
[2:48] If you have a WordPress blog, download the free All In One SEO Pack to modify your page title, keywords, and meta description.
[2:57] Your meta description is the sentence or two that appears below your blog post in Google search results.
[3:17] Guest posting, and linking to your blog post in the "blurb" at the end of your guest post, will help your post rank higher in the search engines.
[3:48] Use this simple system to get thousands of visitors to your blog every month!
Have you had good results from using the Google Keyword Tool to rank your blog posts well in the search engines? Let us know in the comments.
About the Author: After selling her online business for $1,100,000.00 at age 26, Erica Douglass "temporarily retired." She now shows you how to grow your own business to $1,000,000 via her Erica.biz. You can also download her free Blog Success Manifesto – which contains 30 tactical tips to grow your blog faster than you ever have before.
Browse all articles on the SEO category
41 Responses to "Video: How To Get Thousands of Visitors From Google"
Craig

I have been using the Google Keyword Tool for my blog, but I don't think I've been doing it effectively and efficiently. This provides some guidance that I'm hoping will turn things around for me. Thanks Erica.

Web Marketing Tips

Erica

I would like to ask you one question … except guest post which one is your best link building method.

Web Marketing Tips

No doubt Erica's recent keyword is Blog Success Manifesto

And she is ranking at no 1 in google with that keyword.

Chethan

Loved it! …I gonna definitely try this!

jackson ville

Thank YOu for posting this helpful Information about "How To Get Thousands of Visitors From Google". I like it. just keep on posting. 🙂 This is definitely one of the best post.

Piyush Shekhar

You can also follow the Google Trends, and write articles based on it. If it catches the eyes of people on digg or twitter, you're sure to have many visitors on that day!

Web Marketing Tips

But how you are going to get those topics on the trends.

If you will follow the trends topic than this will be a general blog not niche based.

Umesh

This is one of the coolest tips I have ever got from any blog. Hats off to Erica and Thanks to DBT.

Hannah Blair

Hey Erica,
Awesome post. This is awesome idea to use google keyword research tool for blogging. This way I don't need to struggle anymore for searching topic to write on.

Thanx for this great Idea.

Pinoy @ How to blog

Hi Erica,

Nice tips about google keyword tool and by the way I have already subscribed to your blog.

Roshan Ahmed

Hi Erica,
That was a great video. The best one I've seen in last few months. Everyone talks about 'How' but you've just showed us that. Videos are very easy to follow and understand the concept.

Thanks for sharing!

Web Marketing Tips

May be that is the reason why we can see Erica name too often in blog world.

Best Gadgets Deals

Wow… it's useful video tips… Thanks to add video highlights, cause my networks slowly… so i only read highlights…

James

Why look for keywords that have between 70 and 10,000 searches per month? Why not above 10,000? Please explain.

Thank you so much!

Gunther

My guess is that keywords which are searched heavily are also targeted heavily, in other words there are a ton of sites out there aiming for them. My other guess is that the same accounts for the other side, too, so if the keywords search numbers are low, it is likely there are not too many sites out there targeting them. So if your blog is not super famous it's amazingly hard to take one of the first ten spots in the search results for highly searched keywords. Hence you go for the slightly lower numbers in terms of keywords, in other words the middle part of the long tail. Your chances are much higher there.

Web Marketing Tips

This is simple equation my friend

High Searched = High Competition

So you should go for those keywords which have less number of searches and hence chances of ranking well will be high.

Caroline

Thanks Erica, this makes everything so clear. I've just launched my maths blog and although I have All in one SEO and have read about seo, I was suffering from information overload! Going straight to your website now to restore my sanity!

Steve

Oh man, I've been missing out a lot of great stuffs. Thanks for the valuable video!

Men's Online Magazine

t is all about choosing long tail keywords that don't have a lot of competition

Eric

Wow tremendous blog post. I definitely have those "brain fart" days where I am stuck on a topic. This is a great remedy for those days.

Keith Davis

Hi Erica
Great vid, great voice, great information.
Will give it a try for Public Speaking and see how it goes.
Thanks for a detailed post that makes it look easy.

Aditya Kane

well explained point. Especially knowing exactly which phrase to be targeted by not trying to compete with the big fishes.

Mukundan Srinivasan

Great points to build traffic. I am going to follow the video to improve my blog traffic and I will comment again on the results I get.

John Paul Aguiar

Nice simple way to get some traffic. People luv how to's

Sheila Atwood

This is a great explanation of how ALL IN ONE works. I will be referring my readers to this post.

Matej

I would also recommend using Google Trends after you find keywords. In some cases it's more accurate than AdWords keyword tool because you can see it's the phrase is rising or falling in search.

Kurt Avish

Nice tip Erica. I in fact use this little trick since sometime to find posts for my blog when I am having an "idea blackout" and I can certify that this works wonder.

Nabeel | Create Your First Website

What an awesome tip!

I cannot believe it takes only 5 minutes!

I use google keyword tool to target the keywords for writing articles.

Thanks for the tip Erica!

Kindest,
Nabeel

Ben

Working on several new projects and this will be useful.

Peter Kelder

Sounds very interesting. I have already created an article on my blog. Let's see 🙂
Thank you.

techlineinfo

Thanx Erica,

Well explained wonderful tip. A must see video for all webmaster especially for the newbies . Thanx Daniel to bring Erica here.

Stuart

Very useful info! Just getting started with my own website. Thanks for the tips.

Damar

So useful Daniel !

Dev | Technshare

Hey Erica,

Glad to see you here.
Nice post. Those are awesome tips :). Though i'm already using All in one SEO Plugin.
Btw another good wp plugin for seo is headspace2 !!

Thanks for sharing this great Video.

~Dev

Pankaj

I think it's more useful if u have a general niche like Blogging, WP, Marketing etc but if u have a product site, it wont help much as they keep on changing over time. but extremely useful post… it will help me a lot, thanks for sharing.
Comments are closed.