Using Your Blog as a Job Search Tool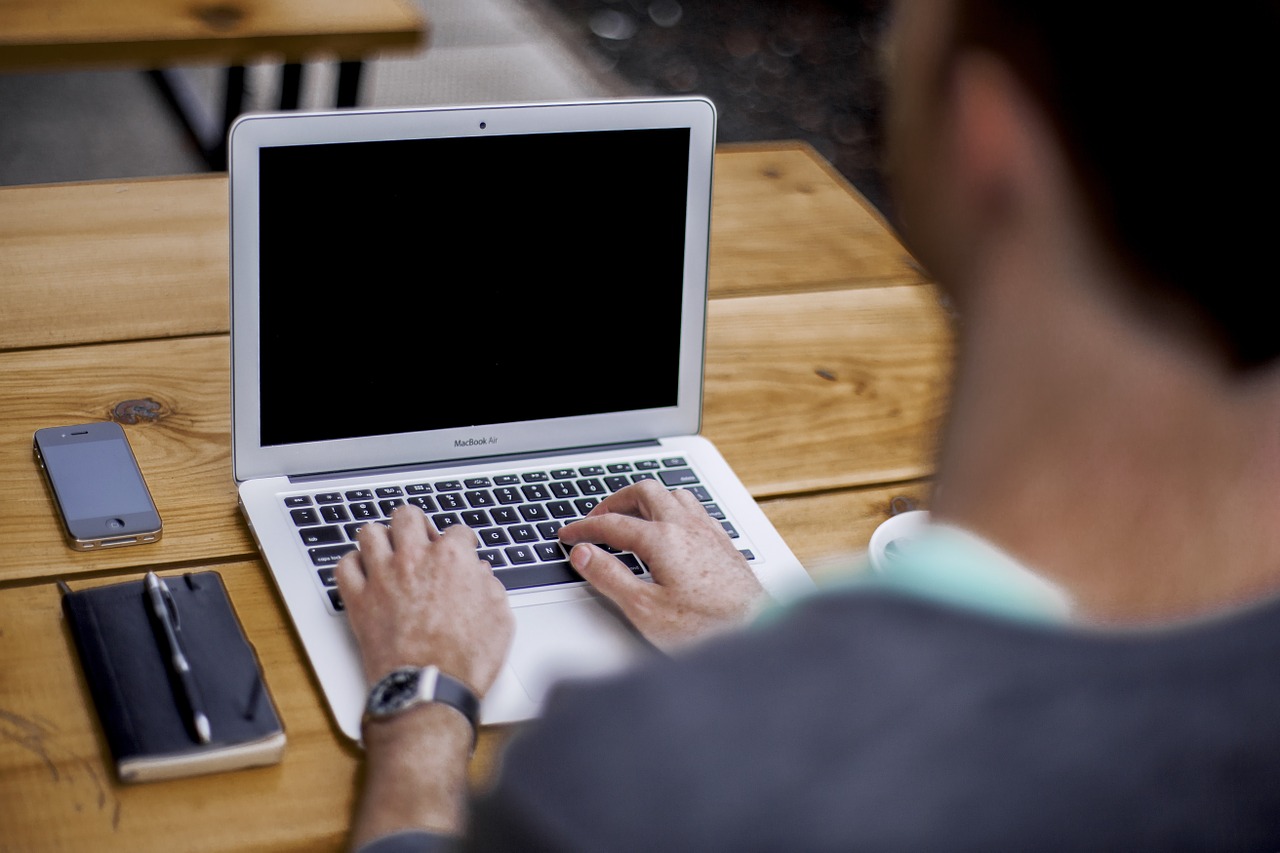 This is a guest post by Boris Epstein. If you want to guest post on this blog, check out the guidelines here.
A prominent blogger recently proclaimed that any professional who considers himself to be a top performer in his field has a blog. So if you don't have a blog, you must not be a top performer. With more and more employers buying into that statement, the establishment and maintenance of a blog is becoming as important a part of the job search process as is having a clean resume or nailing your interviews. By establishing and maintaining a blog you:
Set yourself apart from other job seekers
Show your expertise in a niche field
Show you are keeping up with the times and are able to display your understanding of the happenings in your industry
Establish yourself as a source of information, not just a name on paper
Attract others with the same interests as you, allowing you to grow your professional network
So now that you've established a blog, what are the key dos and don'ts to ensure your blog will help you land that dream job?
DOs
1. Include links to your up-to-date resume in multiple formats — Word, PDF and HTML. This helps you to be found on the internet and more likely to be contacted should somebody reading your blog have a job opportunity in mind for you.
2. Include links to your social networks — Twitter, Facebook, and LinkedIn. Make sure these links are on the front page and visible to your readers. This shows your reader base that you're tapped into the community they're also a part which helps them develop a sense of comfort with you.
3. Let your readers inside your head and be absolutely genuine. Discuss problems and case studies related to your profession and solve them by providing a step by step approach. Discuss and comment on the latest happenings related to your profession. Talk about admirable companies and professionals related to your market.
4. Give insight into your personal life. Discuss stories and include pictures of your family, friends, pets, just make sure to keep the pictures and personal content PG (ok maybe PG-13 but definitely not R). Nowadays companies like to hire people they feel comfortable with and who has a life outside of work. The more interesting you are, the more likely an employer will want you to be a part of their team.
5. Keep it politically correct. A good rule of thumb is to keep your blog grandma or business dinner table friendly. If you wouldn't be proud to have your grandma read it or say it at a business dinner table, better be safe and don't post it.
6. Keep an updated blogroll. These sites should be relevant to your profession. Include a separate category for personal interests.
7. Stay active in commenting. If someone makes a comment on your blog, answer them. This way you are able to have interaction with your readers.
8. Keep a regular update schedule. If time allows post daily or every other day.
DON'Ts
1. Bad mouth, rant or complain about previous employers.
2. Promote your blog if it's not up to date.
3. Discuss religion, politics or sex — follow all dinner table rules.
4. Post inappropriate photos.
5. Make it look too corporate with ads. You're not a sports star you don't need a sponsor .
6. Discuss issues specific to your current employer. Most employers wouldn't like it.
7. Ramble on in your posts — keep them short, sweet and to the point.
Boris Epstein is the CEO and Founder of BINC, a Professional Search and Software Marketplace. As a professional recruiter Boris shares his thoughts about the recruitment industry, job hunting and career advice over at AskBinc.com.
Browse all articles on the Promotion category
21 Responses to "Using Your Blog as a Job Search Tool"
EelynnLee

I think an online presence sets you apart from the job competition. However I do not think a complete resume is necessary. I think a page which contain a list your skills, your experiences/your portfolio would be sufficient.

Art Werk

You've got some great do's and don'ts. There are some things that could be excluded. Too much stuff about your personal life gets under people's skin. It's like saying, "Yeah, I'm easy. I'll tell you my life story for free." But maybe nobody want to know at that moment. It seems a bit forward. But hey, that's just an opinion and not everybody agrees.

Carl E. Reid

One of the best practical and useful articles I have read in awhile. Highlighting a blog as a platform for a job search is powerful tool people need to know. A person can exponentially establish her/his self as an expert in your field by publishing articles on a blog. A blog can allow a person to more smoothly achieve a career transition by writing on topics on that new chosen career.

All the licenses, college degrees or board certifications achieved will not make a person an expert in their field, until s/he is published. A blog is the ticket to exemplify the statement "Who knows you is more important than who you know". A blog draws people to you.

Carl E. Reid, CSI
Developer of Career Management Swiss Army Knife w/Smart Radar

kevin

I think it is good to set yourself apart–but don't over do it. Consider the job you are applying for, and how appropriate it is. Make sure you have your blogs well moderated…on your blog and consider what others are saying about you on other sites.

Regarding resumes, I got mine checked out at a site called perfect10resume.com for free. It was a good idea to get a second opinion from a professional. This is part of the updating process, making sure that there are no errors or typos. Also check out google docs as a way for distributing your resume–but just submitting a link. Hope this helps.

neon

thanks…….web ciler

neon

Very good post. You really never know what your blog could bring you oky süperrrrrrrrrrrrrr

Surachart Opun

Good Stuff! I agree…

Blog can help and ruin 😉

Boris Epstein

Thank you all for the great comments and advice.

@Akhila – you know what, you're right. If politics or religion (or sex for that matter) are relevant to your expertise, then by all means those topics should be written about. I was more referring to the masses whose professions don't apply. IMHO those topics provide basis for an employer to discriminate and better be safe than sorry.

@William no source for that comment. It's more my experience as a recruiter that justifies the statement – I've found employers increasingly interested in reviewing a candidates social networking profiles and blogs as part of their evaluation criteria and they seem to sour a bit if none can be found or provided.

Martin Buckland

Yes, I agree. Blogging is just one of many mediums on and off line you should use to the optimum. The more exposure you have the closer you are to securing an interview.

Blogging is also a great way to create the image that you are an expert! Chat eloquently around certain topics that are pertinent to your job search.

CareerMarketplace

It should be noted that if you are using a blog to help in the job hunt, keep it specific to the job hunt, and to promoting yourself. You should have only a few static pages to the site with the resume, some kind of a story about your search, and maybe a contact page. The remainder of the blog should be showcasing your skills. Think of it like a job interview, and write accordingly. Try to write about your work ethic as well as your skills and how you have used them together successfully. Don't dumb it down: hiring managers know who they are looking for and make it a point to find keywords and specific experiences. Example for a programmer: "I have lots of experience programming in a variety of languages" vs "My experience connecting an existing AS400 database to new .net software for inventory management using a SQL server provided a much better end user experience through a web interface".
Keyword rich content is key to recruiters and will pay off in the end.

William

With more and more employers buying into that statement

Source?

Comments

Do truly great people in their field even need resumes?

Unfortunately, the vast majority are not 'truly great'. They may think they are but they're not. They're just ordinary. Like me.

Here in the UK, in my experience, those that sift applications – and don't forget that the larger companies automate the process – don't have time to check blogs. Especially now when you have hundreds of applicants for each post.

You're also at the mercy of your host's server. It will go down. Do you want to risk it?

Sorry to sound so negative but we are still a few years away from this paradigm (IMHO).

Eric

In colleges and universities professors are often expected to be out there publishing papers and writing books as a way of sharing their expertise. I suppose that's comparable to today's professional worker out there updating a blog periodically. The practical do's and don'ts listed here are useful.

Steven Savage

Definitely excellent advice. I'm going to be putting a link to this on my own blog.

However I disagree on posting a resume – I find that inappropriate and overly aggressive unless it fits your blog VERY well (if the blog is highly personal or highly career-focused for you). I'd reccomend links to a personal site or a tasteful link on your profile page or something.

Boris Epstein

Hey Adam. So whether or not to post your resume is an interesting debate. If you're doing that well in your profession where you're always employed and are getting job offers/interest based on your reputation and content, sure a resume may be overkill and unnecessary. But if you're an active job seeker and don't have that built in network/reputation, having a posted resume will help you be found (many recruiters search for resumes exclusively online) and will increase the chances that an employer will contact you when they stumble upon your blog.

Daniel Scocco

@Adam, agreed.

Adam Singer

I don't necessarily agree with having your resume on your blog. Do truly great people in their field even need resumes? I would say your blog *IS* your resume. The resume itself isn't necessary if the blog's content is on your industry. It speaks for itself if you are that good – IMO.

Akhila

Good post, however I don't completely agree about not writing about politics or religion. What if those things are part of your "field"? There are many NGO professionals for whom politics is part of the job. My blog includes a lot of information about politics and issues, and I feel like it is legitimate.

Eddie Gear

Hi there,

Nice idea. 🙂

Cheers,
Eddie Gear

Daniel Scocco

@Nate, I would put it below the fold or on the sidebar.

Nate @ Debt-free Scholar

I agree, where exactly on your main page should you link to your social networks? Above-the-fold or below?

Thanks,
Nate

Dr. Sports Fan

Very good post. You really never know what your blog could bring you, so why not use it to advertise yourself?
Comments are closed.