Using Google Webmasters Tools Won't Reveal Anything About Your Site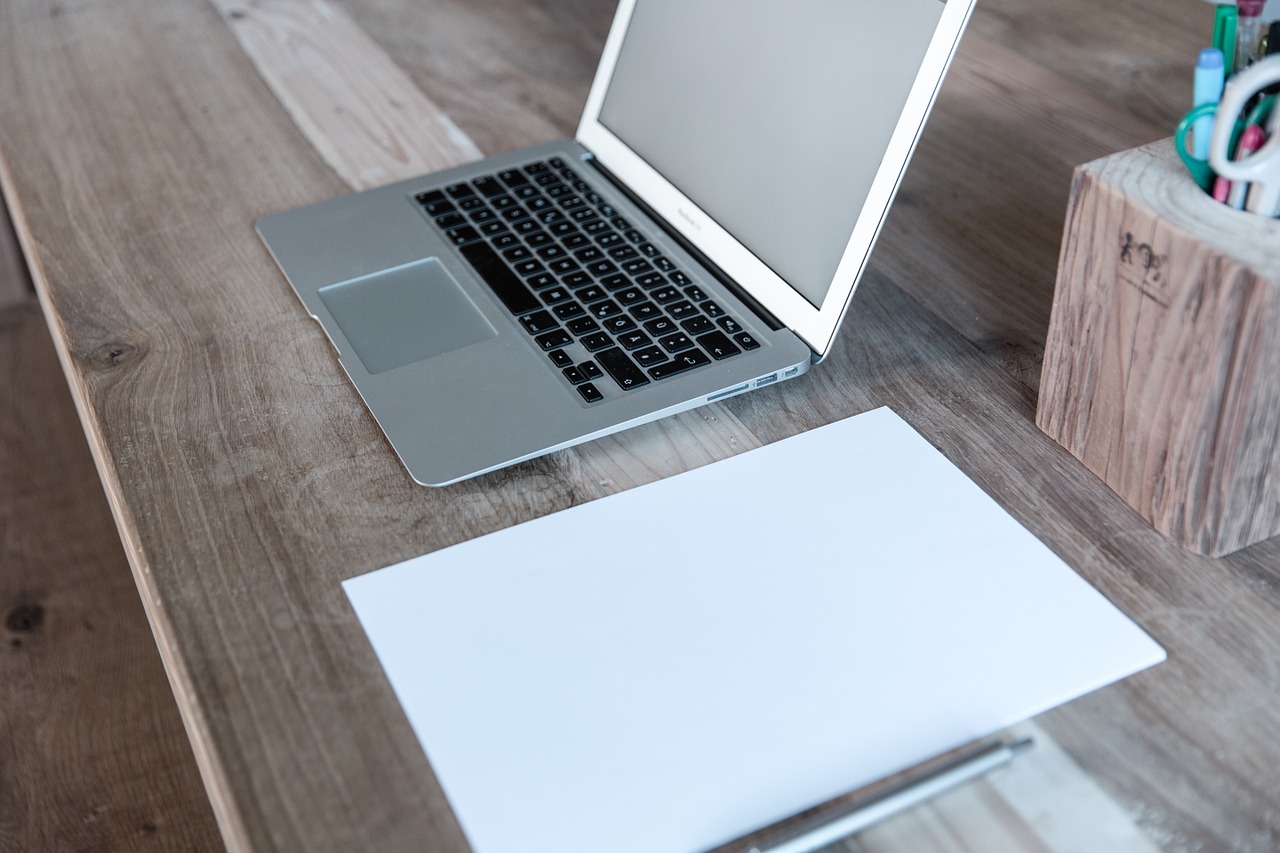 I am a big fan of Google Webmaster Tools, and one of the messages on the Daily Blog Tips newsletter is about why you should use this tool, and how you can use it efficiently.
Then a couple of days ago I received the following email in response to my advice (I'll keep the identity of person anonymous for obvious reasons):
I have built many, many websites, and over the last couple of years of testing and re-testing, I have come to find out that my websites do better by NOT letting big G* have complete access to them.

I started out by doing exactly that. Submitting all my websites to big G's Webmaster tools. Why? Because all the people "In the know" recommended it. Well, guess what? I could never figure out why I could never get my websites higher than the 2nd page.

Then, I read an article by a not so very well known Internet marketer who was making millions. Everyone blew him off and called him crazy. I was fortunate enough to be able to talk to him personally and what he revealed to me was simply amazing.

I decided to give it a try with some of my sites that were not doing very well. I took them out of G* Webmaster tools (there are many other ways of tracking you know) and low and behold. Most of them were on page 3 or worse before. After taking them off G tools, within 2 to 3 weeks, they were on the first page and making money.

The way I see it now, it's like letting the government into your life. The more they know about you, the worse they make it!
As you can imagine I don't agree with this argument, and here is why.
When you create an account on Google Webmasters Tools and submit your sites there you are not, by any means, giving Google more or less access to your website. You are not giving them any more information than what they already have by crawling and indexing your site over time.
The only thing they ask is that you confirm the ownership over your site (either by plating a meta tag on the header of your template, or by uploading an HTML file to your server) so that they can show you the information they have about your site, and give you advice to solve problems, should there be any.
In other words, signing up for Google Webmaster Tools won't affect the information Google has about your site. It will, however, give you the opportunity to discover how Google sees your site, and this information can be very valuable.
Here is a personal example to illustrate the point. A couple of years ago I noticed that most of the pages of this blog started losing its search rankings. I couldn't figure what was wrong, since I was not doing anything wrong or shady. After a couple of weeks I finally remember to log into the Webmaster Tools, and I found that I had a huge number of "Unreachable" crawling errors. This basically meant that the Google bot was not being able to crawl my pages for some reason. I then discovered there is a wrong setup on my server blocking the bot, and once I fixed that the rankings came right back.
There are many other valuable features and diagnosis tools offered by Google inside the Webmaster Tools. Now does Google offer all of this to webmasters because it is an altruistic company? Not all. Google is just doing what is sound for its business interests. If they help webmasters make their sites as good as possible, it will be easier for Google to crawl them and to sort the information around the web more efficiently (not to mention that better websites will get more traffic, and if they are AdSense users they will make more money both for Google and for themselves).
That is why I don't buy the "Google is out there to get webmasters" theory.
What the person mentions in the email could even be true, but it would be just a coincidence. Adding or removing your site from the Webmaster Tools should have no effect on its search rankings. It is the same thing when people add or remove AdSense from their websites and search rankings go up or down. People think things are related, but it is just a coincidence.
Anyway this is just my opinion, and given that everyone is entitled to one, feel free to write a comment below with your thoughts on the issue.
Browse all articles on the SEO category
37 Responses to "Using Google Webmasters Tools Won't Reveal Anything About Your Site"
Steve

I added all my sites to Webmaster Tools cause it was the easiest way to connect them to Google Buzz. I haven't had any traffic issue over the past two months since I added them.

Kim

I think the examples are simply a coincidence – webmaster tools are useful – especially if something is wrong. I had my robots.txt file blocking a portion of my site that I wanted indexed and webmaster tools helped me figure out the cause of the problem.

Shovan

I think Google webmaster and Google analytic are they have helped me a lot to manage the site errors and look for SEO purposes

Jarrod @ Optimistic Journey

I agree with what you have to say Daniel. I think that you don't block G* from your site just by removing it from G* Webmasters, they still access. And if you try to block G* spiders from accessing your site I believe you are doing your site injustice because in your case , Daniel, it would cause the pages on the site to lose their rankings. Great post! Very thought provoking, thanks for sharing!!

mohsin

I agree with you "Daniel " ranking has nothing to do with Google Webmaster Tools rest causing poor ranking.
I manage many sites for my company that are included in Google Webmaster Tools and are ranking on first page for 100 of keywords and even the rankings are improving.
So I have proven results that being listed in Google Webmaster Tools will not harm you a single position.

Eric C

1. Why would google punish developers using their programs? I haven't rea da plausible explanation for that.

2. My pet conspiracy theory was that blogger sites did better in google because google wanted to reward people using their service.

Daniel, I'm glad your perspective seems sane.

Ann Krebber

I do not know yet before about this issue out there.

I think google webmaster tools is very helpful for me. I can notice what keyword phrase that have good backlinks and others that have poor backlinks. So, I can decide to run link building for definite keyword phrase. It' s only one of many utilities of webmaster tools.

Just now, I checked my account and I found none at Crawl errors section :-). So, nothing wrong with my blog.

Dinesh

I don't think removing a site from webmaster tools; will not help in any way to improve search rank. Webmaster Tools is come kind of medium Google talks to us about our Blog errors, and suggestions. We must use it, Thanks to Daniel to sharing his experience. Some Anti-G people out there.

Sarbjit Singh

It can only be a coincidence. I do not see a reason for loss of rankings by using a specific analytic tool.

azwan

I've heard a lot of these stories to, but never paid any attention to it. I think Webmaster Central is a good tool and will continue to use it.

Lately i noticed that it has a site performance section. It shows that my site is slower than XX% of sites. Now, i need to find time to check the details and make my site load faster.

Personal Finance news

I am also using Google Webmasters tool and it has actually helped me to be accepted by Google News. The process to get into Google News required me to add my Google sitemap to Google Webmasters Tool. Now that I am in there, I receive more traffic than before. Thus, generating more money.

Brent Stangel

First I gotta say, that email sounds just like a sales letter. The more Google knows about your site the better. If they want to crawl it they will, using their Webmaster tools won't change your ranking, however bookmarking on Google reader, Bookmarks and Blogger sure will.

pravakar

Thanks for sharing your technique of using Google Webmaster. It is used just for analyze according to the google search engine. but it will not effect on your website ranking

Buscar amistades

Today I discover that there are new graphics in GWT, about searches more populars

BloggerDaily

I agree with Daniel. Do check your website if you notice something wrong =)

Karen C

Nice post Daniel.

I've been creating websites for over a dozen years and have experienced exactly the opposite treatment of my websites as that of the "unknown" person you quote.

The websites that I track via Webmaster Tools and Analytics always place higher in Google than the websites that I have not yet added to Webmaster Tools. And most of the time, I can impress a new client early in our relationship, just by adding their website to Webmaster Tools. Their ranking increases dramatically, and I look like a star. 🙂 Works for me!

poch

I was recently wondering if SEO Site Tools is better than Webmaster.
Now I think I have the answer.

bee

i don't know about it…

Business Email Marketing Harrow

Google Webmaster tools is really very helpful to have track for keywords, controlling robot.txt and many more. But i really like the feature to track keywords' position in google without checking them manually 🙂
But i dont know how that person get more traffic after removing his/her site from webmaster tools, may be he/she promote those keywords but hadn't refer them at here.

Sally

Google will be able to collect much more information about the site when you let it by using G.tools, at least because thay gain access to other search engine ranking(and traffic) for your site and main your traffic sources at all.

Daniel Scocco

Are you confusing Google Webmaster Tools with Google Analytics?

Because with the former won't collect any data from your site.

Chester

Good thing you have fixed the bot and now you're back to your expected ranking. I need to work on my Google tool. Wake up call indeed!

Stephanie – Home with the Kids

It's been too long since I looked at Webmaster Tools. Found out some interesting stuff about my site, and my recent redesign pleases me even more since my site is faster now, according to their graphs. Could still be faster, and I'll have to see if I can implement any of their suggestions.

RUDY

Well, webmaster tools have helped me a lot in the past. Those unreachable or not found links certainly will help you fix them.

In my opinion, I don't think your rankings will be affected by registering your site with webmaster tools.

Alex | Blogussion.com

I honestly never thought this tool actually did all that much, but I agree that there is some value it provides. I haven't actually checked it out in a while…

Julius

I've read many opinions about Google's web master tools, and I'm glad to read about new ones in your post. I agree that what happened to that person might have been a coincidence

Clive at BlogBriefing.com

While I kind of agree that Google Webmaster Tools might be OK I do feel that, when building sites for Adsense revenue for example, that you are better off NOT having a Google Analytics account.

Completely 'kosher' sites – no problem!

As a previous commenter said there are other ways to track visitors and giving Analytics free rein over all aspects of your visitor behaviour i.e. high 'bounce' rate is not a good idea IMHO.

It's kind of like giving them the keys to your house and letting them discover all the nasty little secrets hidden in your underwear drawer 🙂

Paranoid? That's the web folks!

Daniel Scocco

Yeah the argument becomes stronger if we talk about GA. But even then I am not 100% sure.

Erik

The discussion about GA is another one. I keep wondering what information from Ga is used by GOogle to determine rankings.

In the end I think it comes down to making quality sites. If a site is of low quality (high bounce rate, low ctr, low site on time, etc) I can imagine that blocking all kind of tracking scripts helps you to cover up the low quality. It is a temporary strategy however.

Keith Davis

As you say Daniel

"You are not giving them any more information than what they already have by crawling and indexing your site over time."

I verify all my sites and assume that over time Google knows that my sites are not spam sites – it builds an element of trust.

Guess that the conspiracy theorists will always be with us.

Dave

Agree with Daniel. Have seen no affect on site rankings and the tools can tell you things. I have a primary and several sub domains in there and find the reporting information quite valuable. Right now I am experimenting to see if the sub domains with XML site maps are indexed faster than those without them.

Dev | Technshare

Great info bro
I am using Google webmaster tools since, when i started my blog. 🙂
and i don't think there is such a reason for up or down of search rankings. It's just a coincidence.

Josh Garcia

Hey Daniel,

Thank you for sharing this with us! I heard individuals say that so I never did mess with it. But again thank you!

I think you are going to clear up a lot of individuals who use their blogs for business purposes or even for hobby.

Chat with you later…
Josh
Comments are closed.