Two Little Known Secrets To Strengthening Your Email List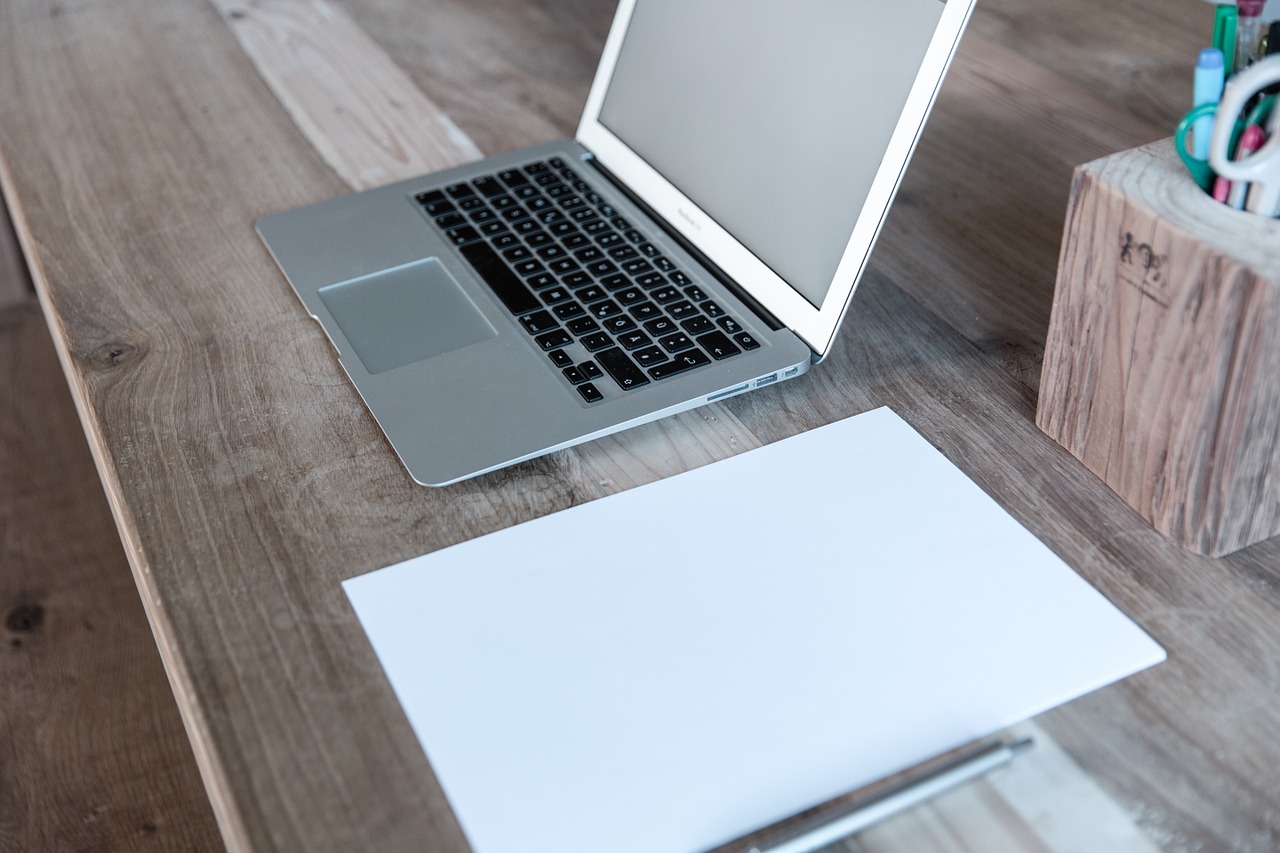 This is a guest post by Shaun. If you want to guest post on this blog, check out the guidelines here.
When it comes to building a successful mailing list, there are a few standard things everyone knows you should do: Give out a free incentive, have your opt in box in a highly visible position, and don't annoy your subscribers.
Today however, we're going to look at a couple of the lesser known things you can do to strengthen your list. So read on, and feel free to add any additional tips in the comments.
1. Giving The Reader Something More To Do
If you send relevant emails to your subscribers, you should hopefully peak their interest and get them excited about what you're talking about. If you do this successfully but then don't give your subscriber anything more to do once they finish your email, you are effectively losing out on a big opportunity. This person has just been warmed up and is ready to go, so not giving them anything more to read or interact with is a big waste.
One thing I like to do is link to a relevant blog post at the end of each of my emails. Let's say for example I'm giving a tips on how to increase your subscriber rates in one of my emails. At the end I'd then add a link to my post with further information on this topic, and entice the reader to read on.
There are three main benefits to doing this:
Building a stronger relationship with your subscribers. You can offer a lot of value using this method without sending overwhelmingly long emails. You're basically introducing people to a subject in your email, and giving them all the details in your relevant blog post. Giving this much value will mean people learn to trust your emails, and stay responsive to them for a long time to come.
You get more visitors back to your site. This will increase your site's page views and get people finding content they otherwise wouldn't have known about. This can build life long fans, and mean your older blog posts still get regular views.
You will make more money. If these blog posts you lead them back to have affiliate offers or your own products for sale, you will get a percentage of people buying them if it is a topic they are interested in.
I like to include this strategy in my autoresponder series, as it means people will always have new things on my site to look at. When people first visit your blog and subscribe, most of the time they don't go through your archives or look at any posts past the first two pages. This strategy will allow people to see your older and lesser known posts that are still as helpful as ever.
It also allows you to set out a clear path, and gets people to view your content in a order it'll benefit them the most.
2. Delete Non Responsive Subscribers
This may sound like a weird thing to do, but at times it can be beneficial to delete some of your subscribers. I know this goes against what many bloggers recommend, but there is a reason behind this logic. Many bloggers feel that the bigger your list is, the more successful you are. This however couldn't be further from the truth, as having a list of thousands isn't worth anything if they don't interact with your emails. Not only will they not benefit your business in any way, they will actually hinder your business and lose you money.
Think about it, if you're using a email marketing service such as Aweber, having more people then necessary on your list is costing you money. As most of you know, the more people on your list, the higher your monthly Aweber fee is. Similarly, the less subscribers you have, the less you'll pay to keep their service going every month.
So let's say for example you have 3,000 people on your list. You will be paying $49 a month to keep your mailing list up and running, according to Aweber's current price plan. But imagine 1,000 of your subscribers never open your emails and never contribute to your business in anyway, this will be 1,000 subscribers you could easily delete from your list without it having any negative implications on your business. It will have positive implications however, as deleting these 1,000 subscribers will bring you down to a lower price band. So instead of paying $49 a month, you'll pay $29 a month and have better list statistics (A higher open rate, more link clicks etc).
So how would you know which subscribers to delete? Well luckily, most email marketing services keep these sort of stats for you. You should easily be able to see who never opens any of your emails, and doesn't click any of your links. These stats are usually rounded up to give a general rating for each person on your mailing list, and anyone with the lowest rating should be deleted.
Got More Tips?
Both of these methods can help you streamline your email marketing campaign, savings you money and building a stronger relationship with your subscribers. As I'm sure you know though, there are a whole heap of other things you can do to get more subscribers and keep them interactive. So, what email marketing techniques do you use to strengthen your list building efforts? Let us know in the comments below.
About the Author: Shaun is the author of Ultimate Mailing List, a site dedicated to help improve your email marketing campaigns.
Browse all articles on the Monetize category
22 Responses to "Two Little Known Secrets To Strengthening Your Email List"
Aurelius Tjin

Great points. I'm also using chimp. *Thank you for sharing your secrets. 🙂

Shaun @ UML

No problem, glad you found them useful 🙂

Curt

I'm not sure about deleting subscribers. I know that I get newsletters that I am subscribed to and I won't read them for months. Then one headline will catch me at the right time and I will read the newsletter. For 1 monthly newsletter in particular I created a folder in my email account for them so I can go back and read them. Unfortunately, I wait months before I feel I have the time or energy to go through them, but eventually I do.

So, I guess, I would wait to see if your readers are truly inactive before deleting them.

Chad Nicely

No Kidding. I have was reading on another blog about deleting subscribers in Aweber, but I did not think we were talking about getting rid of "Non Responsive" but it makes total sense. Was hoping you had a video showing us how to do this 😉 Thanks for the post.
-Chad

Shaun @ UML

Hi Chad, you don't want to delete your responsive subscribers that's for sure lol.

I will be doing videos on my site Ultimate Mailing List in the near future, so I may end up doing a video showing how to do what I've described in this post. Sign up to the mailing list if you want to know when the videos are coming 😉

Helen Neely

Building a mailing list is something I have never done myself, but will give it a try and see if I can build a successful one.

Shaun @ UML

You should do, then if traffic from Google ever runs dry at least you've got your mailing list to promote to. 🙂

alamin

I haven't tried building list yet. But almost every internet marketer believe on list so I should give a try at list and you tips will help me
Thanks damiel

Ozio Media

In referencing tip number one, this tip is great. It's never a good idea to post all information in your e-mail. If you do, your subscribers have no reason to click on and interact with your blog or website. Always leave them wanting a little more. Also, an effective way to get blog followers to read through your archives is to provide a relevant link at the bottom of each post to other posts with similar information that will be of benefit to them.

Shaun @ UML

Exactly, you want them to remain interactive and dig deeper into your brand. The more of your work they experience, the more attached to you they'll become and the longer they'll stick around. Thanks for your comment.

Justin

I am also using the Chimp for their free e-mail service.

John Birmingham

Nice points, i think there's a few people on my list i need to delete too.

MKR, i used to use Mailchimp a lot more but they don't allow you to do affiliate marketing with them. Now I only use it with certain sites.

MKR

Are you sure about that? I've been looking all over their site and don't see anything that forbids it.

Shaun @ UML

I have also seen this before, but I've found that if you do it in moderation then it isn't usually a problem. If you start getting too many complaints or people marking you as spam however, there's a good chance you will get your account banned.

My advice would be to leave affiliate promotions out of most of your emails, and when you do do them incorporate them in genuinely helpful content. That or just direct your emails to a page on your site with the affiliate offers…

Paul Castain

Great tips . . . I never really thought about deleting non responsive subscribers, but now I see it makes perfect sense!

Thanks again!

Respectfully,
Paul Castain

MKR

That's actually why I went with MailChimp to start my list off (lists under 2k people are free). It means I'm not bleeding money while I get enough traffic (and subscriptions) to make it at least cost-neutral.

Jane | Find All Answers

Good one Shaun. I have never thought about deleting inactive subscribers. A good point to think about when it comes to paying more for no or less value.

Cheers,
Jane.

Shaun @ UML

Definitely Jane, why spend more monthly fees then you have to? It's also good to know that everyone on your list is genuinely interested in what you have to say, it helps you stay motivated to give your list even more value.

Rison Simon

Hi,
Nice tips here. The last tips of cleaning up the list reminds me of John Chow's advanced email marketing for bloggers.

Shaun @ UML

Thanks Rison, I haven't actually seen this article but I'll look out for it.

Wasim Ismail

One of the other ways you can strethen your mailing list and to increase click through is to personalise each message. So when you send out your emails, mention the addresses name, this will make your recipient feel special, and also the email will be more effective.

Shaun @ UML

Good point Wasim, personalisation is very important when it comes to email marketing. Not only does it help build a real relationship with your customers, but it also helps you look more legit and sincere. All things that keep your customers on board longer and help with your conversion rates.
Comments are closed.