12 Tips To Grow the Subscriber Base on Your Second Blog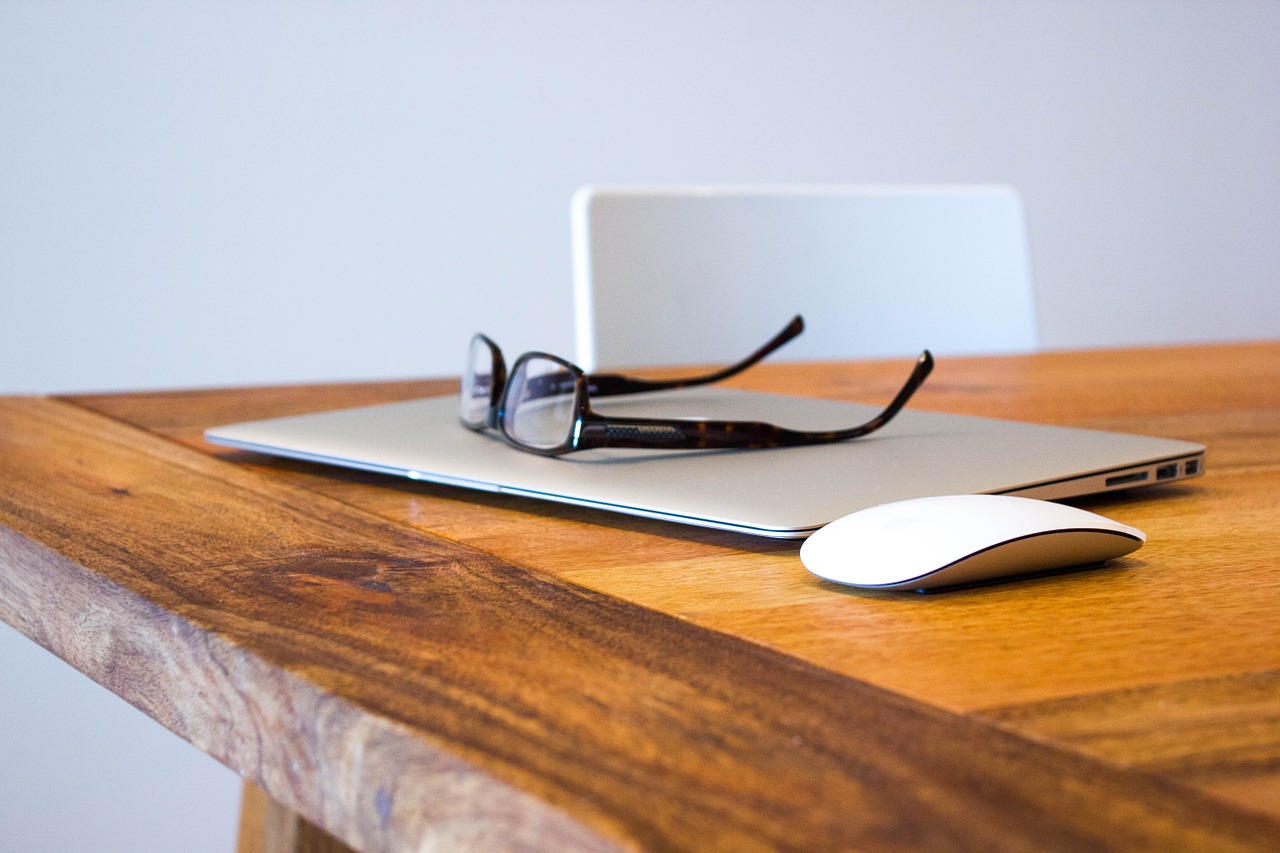 One of the biggest benefits to having multiple blogs is the ability to transfer many of your readers from one blog to another. Building a significant audience is obviously not an easy task, so if you can get a boost in your subscriber count and number of visitors by having multiple blogs, you'll be able to grow much faster than you could otherwise. Not only can this help in terms of numbers, but readers that subscribe to all of your blogs will tend to be more loyal and more responsive to you.
There are several high profile examples of bloggers that are able to successfully transfer a large number of readers from one blog to another. When Skellie started her second blog, AnyWired reached 1,000 subscribers in less than a week. Leo Babauta had no problem attracting a large audience at Write to Done as well.
I know many readers of Daily Blog Tips are in the position of owning or running multiple blogs. Within the past few months I've also launched a second blog, so this topic is particularly of interest to me. Through my experiences I've been learning some things and trying to observe what others are doing to succeed in this way. This post provides a summary of the things I've been seeing.
Here are 12 tips for turning a subscriber of one blog into a subscriber of two blogs:
1. Blog on Related Topics
First of all, it helps tremendously if your blogs cover similar topics. Obviously, if this is the case, readers of one of your blogs will be more likely to have an interest in your other blog. If you have two blogs, one covers celebrity gossip, and the other publishes advanced articles for software developers, the two audiences are unlikely to have much overlap. If you want to blog in two completely separate niches, that's fine, but you won't see much of a benefit in terms of transferring readers. Take for example David Airey's graphic design blog. One of his primary topics was logo design, so he started a second blog dedicated to just the topic of logo design. Of course, many of the readers from his primary blog quickly subscribed to Logo Design Love because it's a subject that interests them.
2. Use Banner Ads for Your Other Blogs
Most blogs have some type of banner ads, whether they are affiliate banners or ads that are sold to advertisers. Why not include a banner to promote your other blog? You may lose a little bit of income, but you may be able to make up for that in terms of growth for the other blog. Honestly, I haven't tried this on my own blogs yet, but it's something I'm considering for the near future.
3. Link to Your Other Blog Within Posts
One of the best ways you can promotes a second blog is to link to it within the posts of your primary blog. Links within posts are very effective because they are relevant to the subject of the posts that is being read. Additionally, your subscribers will be able to click-through to these links from their RSS reader or email, whereas they will not see any banner ads that only appear on the blog itself unless they click-through to the post. You can use links within the content of the post, or you may want to add a brief sentence or paragraph at the end of the post to mention a related post on your other blog.
4. Ads/Links in the Footer of Your Feed
Advertisements with feeds are becoming more and more common, especially in the footer area. For WordPress users there are number of different plugins to accomplish this, including PostPost. This is another location where you could include an advertisement for your own blog, especially if you currently don't have any paying sponsors for this spot.
5. Write a Series of Posts on Both Blogs
Series of posts can be very effective for drawing repeat traffic, increasing pageviews, and creating anticipation, but a series doesn't have to be limited to one blog. Publishing a series on both (or more) of your blogs can help to spread out the traffic in all directions and gain some exposure to more readers. Plus, if the series draws enough interest from readers of your primary blog, they may subscribe to your second blog so they don't miss the next part of the series.
6. Build Your Name
If you look at the bloggers mentioned at the start of this post, you'll notice that they are all well-known and respected in give their specific niches. As a blogger, you personally are one of the biggest selling points of your blog. By building a name you'll bring instant credibility to all of your future projects. People will trust you and see you as an expert that they want to follow. Building a blog will take time. So will building your name. However, your name is more easily transferable to other projects.
7. Use the Look of Your Blog to Create Familiarity
I think one of the great things that Daniel has done with his network of blogs is to keep the similar look and feel at Daily Blog Tips, Daily Writing Tips, and Daily Bits. By using the same theme and mixing up the color schemes, each blog has a unique look, but readers still have a comfortable and familiar feeling when visiting the other blogs in the network. I know when Daily Bits first launch I noticed that it seemed more friendly and welcoming to me because I was used to seeing Daily Blog Tips just about every day.
8. Create Descriptive About Pages
Every blog should have an About page that will give new visitors a place to learn more about the blog and the author. This is a great place to link to your other blogs and mention what you are doing with the other blog. Readers go to your About page because they are interested in what you are doing and they want to learn more. Why not give them a chance to see your other work as well?
9. Link to All of Your Blogs from Your Profiles at Networking Sites
Most bloggers have profiles at social networking sites like Facebook or MySpace and at social media sites like StumbleUpon. At these profiles you'll probably want to include a link to each of your blogs so those who are checking out your profle can see everything that you're doing.
10. Offer a Combined Feed
Another option that you might want to consider is creating a combined feed that includes posts from all of your blogs. If they cover very similar topics or if readers simply want to follow you more closely, they may want to subscribe to everything you publish. You can use Yahoo Pipes to create a custom feed that combines your individual feeds.
11. Provide Quality Content at All of Your Blogs
This is last because it's obvious, but I think it's a necessary reminder. If your primary blog is high quality, readers will assume the same of your other blogs. If your primary blog is low quality, why would readers subscribe to your other blog(s)?
12. What's Your Experience?
I'd like to hear from those of you how run multiple blogs. What has worked for you?
Browse all articles on the Promotion category
23 Responses to "12 Tips To Grow the Subscriber Base on Your Second Blog"
Eryaman hali yikama

Good info thanks for sharing with us.Nice information, valuable and excellent, as share good stuff with good ideas and concepts, lots of great information and inspiration, both of which we all need, thanks for all the enthusiasm to offer such helpful information here…

medyum

Not creating familiarity was my biggest mistake. I'm in the process of changing that.
Thanks for the great list! I'm working on each one

Anthony James Barnett – author

Thanks for the post. Some good advice given. I just wish I could build my readership up.

Nick

As of right now, I actually run two blogs. One, is like an art project that will build up stories over time. The other one, is just my own personal website http://www.nickfield.net where I just write articles that'll be valuable in google searches. like for example if you google Hotels in Hoi An Vietnam, you can find an article I wrote on the topic.

But I'm actually about to move from Toronto, to Whistler B.C. near vancouver, where I plan on starting 3 blogs when I get there. One will be like a whistler culture site, that'll be updated regularly, then i'll do an olympic blog then an ezine.

It's going to be tricky. I'm really filling up my plate.

Francesco

If any one wants to increase the traffic of the people on his/her blog than he should search for really good ideas on the internet. There are a lot many people who give us very useful ideas and I am one of the users of that information.

Francesco

The article is very knowledgeable but it requires some skill to follow it. This skill can only develop with regular blogging.

lissie

This is an excellent post: I am trying to move a fan group from a web2.0 content publishing site to my own blog but most of these tips apply to me too – thanks

carol stanley

The article is great…However it still seems to me that you have to be a well known for any of this to work. So there is more to it than just having two blogs or more. Kind of what came first the chicken or the egg….What some of us novice people need is a list of one thru twenty on exactly what to do…
carol stanley…spectacularaftersixty.blogspot.com

Karl Staib – Your Work Happiness Matters

Not creating familiarity was my biggest mistake. I'm in the process of changing that.

Thanks for the great list! I'm working on each one.

Ryan

Another great idea is to look through your analytics and finding posts you've made that are still getting a lot of traffic and perhaps editing it a little to add information about your site. This should only be done if it's relevant.

I can't take credit for this idea I think I read Darren mention it on one of his posts on ProBlogger

Solo Business Marketing

Within one topic I have a main blog, an "ask the expert" blog, and a newsletter archive blog. No. 3, linking to posts within each space, has been my strategy, and it works well to turn visitors into subscribers.

I also add all of the blog topics in the blogroll area, posted high on the right side, because my subscribers won't take time to read a hidden "about us" page. They have to see the link to click on it.

Aaron at FullTiltBlogging.com

This post is featured in today in FullTiltBlogging.com's Daily Blog Summary, a summary of the top 50 Make Money Online blogs. Get caught up in just 5 minutes a day.

Great Post.

Sumesh

I've been doing #1, 3, 4 and 6 and will be using banner ads when I unveil a new theme.

But I wonder how many visitors actually look at banners, because most of them will be banner-blind and will ignore banners, even if they are neat and non-animated.

Linking within posts and in feed works best, because your feed subscribers are likely the most loyal readers, and they'll be the first ones to grab the new blog's RSS feed.

Brian Auer

I've had some success with these methods. One that seems to work best for steady growth is the use of banner ads on my prominent blog. Between the banners and the link I provide in my main menubar, my 2nd blog is typically the most visited link each day.

Daniel Scocco

Interlinking my different blogs has been a big advantage. Not for the sake of PR juice because I nofollow the links (you don't wanna mess with big G) but for the sake of traffic and subscribers sharing.

One could also interlink two blogs from RSS feeds.

slippers

wow…
thanks for the tips given, must share this useful information to my friends later.
good luck mate

meghnak

This indeed is an awesome post. As I've recently started a second blog, I was searching for such practical tips. Thanks for sharing.

Ali from The Office Diet

This is an incredibly valuable post to me, Steven — thanks so much for sharing all these insights! I'm planning to launch a second blog soon, which will have some overlap with the audience of my current one (The Office Diet) and I definitely want to try to start it with a bang.

Thanks again for the article, it's now in my Del.icio.us "how-to" list. 🙂

Ali
Comments are closed.