Tough Times for GoDaddy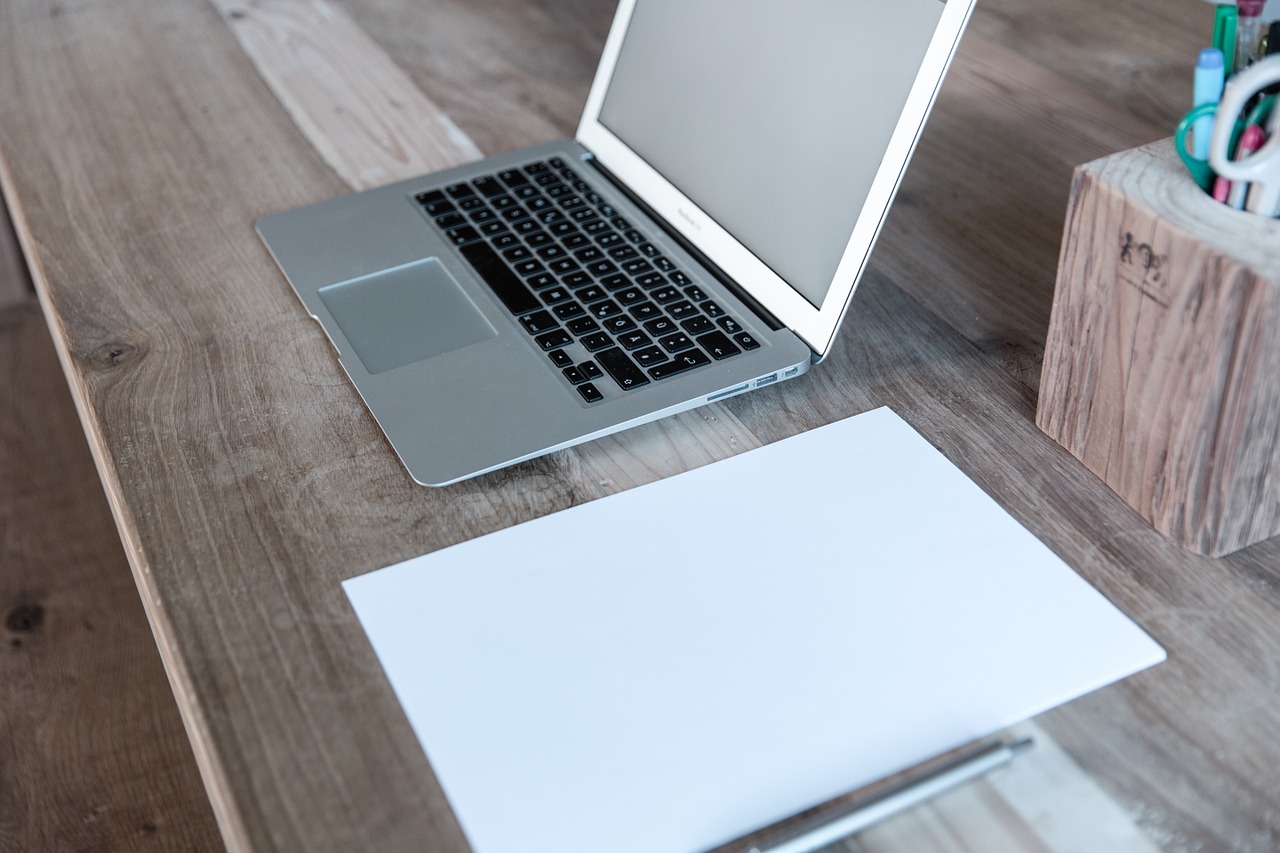 GoDaddy is the registrar of several of my domain names. While I do think that their web hosting is crap, so far they have performed well as a registrar.
That being said, it looks like other people are not having the same luck with their services lately. Yesterday Mashable covered the story of a website that was suspended by GoDaddy due to "suspicious activity."
Browsing around the web I also came across a website called NoDaddy, which is dedicated to report horror stories from users that got damaged by the company. Here is a quote from the homepage:
GoDaddy suspends accounts without due cause. They often even levy an arbitrary "fines" and hold your domain name ransom until you pay it. GoDaddy stores your credit card number when you make a purchase, allowing them to levy "fines" without your consent (example1, example2, example3).

For example, when Nick Berlette exposed a serious security hole in the website of DynaDot.Com, they apparently responded by persuading GoDaddy to shut down his blog rather than fixing their pathetic security [agiorlando.com]. GoDaddy of course complied immediately, and sent him this shutdown notice. Note that GoDaddy used the ransom approach here, saying he had two options: Pay a "$199 non-refundable reactivation fee" and GD will put his web site back up, or "if you choose to transfer the berlettefx.com domain name to another registrar, we first require that you pay a $75 administration fee … to cover the costs of responding to or "cleaning up" the situation caused by your web site.
Well, if nothing else I will be more careful from now on. GoDaddy should do its homework though, having such a bad publicity circulating around must cost big bucks, especially on the age of blogs and social media (NoDaddy was on the Delicious front page today indeed).
What registrar do you use? Have you had any problems with it in the past?
Update: If you are looking for a domain names ebook, check out "Killer Domains." It has all the tools and techniques that I use to find great and available domain names.
Browse all articles on the Domain Names category
51 Responses to "Tough Times for GoDaddy"
jodith

I've been using ICD Soft for hosting and domain registration for about 3 years, and I've been very happy with them so far. No problems with renewing my domains (I've registered 3 with them so far), no issues with hosting, little down time, and their tech support has been fabulous. I recommend them to anyone who needs hosting services.

Neelesh

I have been using domain right now and I did not get any trouble.

Stephan Miller

Hosting providers have a history of doing stuff like this. Just because GoDaddy is big doesn't mean that they wouldn't finally fall under the spotlight also. Hosting and a lot of internet businesses in general have a lot to learn about customer service in my experience. They just burn customers because they figure they can make it up with the rest and because they are usually a 1000 miles away and most customers will just give up their rights as a paying customer.

Has everyone been under a rock?

TzuVelli

GoDaddy has always had a rocky reputation. They tend to have draconian policies. But, I think there are some legal issues with publishing security "flaws" of websites. GoDaddy may not have had any choice in the matter, legally speaking.

Meraj Khattak

Recently I transfered my domains to enom. Initially, I was also thinking to move them to GoDady but then after discussing with a few friends, I transfered them to enom.

Now after reading your comments on Godady, I thank God that I didn't transfer them there.

Daniel Scocco

@Sumesh, yeah at least with David they were helpful.

I think that the larger risk is with their hosting honestly. When companies grow too much they inevitably start to pull out those weird plays on their customers.

I hope this round of negative publicity will make Bob Parsons fix some of their stuff.

Malin

I use Namenova for all my domains. Their price is a bit higher than GoDaddy and 1and1 but I have never had any problems with them so far and I have been their customer since three years back now.

Sumesh

I use Namecheap for most of my domains, but reading this, I feel like transfering all the 3 domains on Godaddy too – it is scary to say the least.

But I know for a fact that people occasionally project someone completely in the negative when something goes wrong. Godaddy helped David Airey get his domain back, and CEO Bob Parsons (or was it his assistant) helped in the process.

Dave

I registered my domain name thru GoDaddy, and thus far no problems. I'm using Blogger for the hosting, but if I ever had problems, might consider "unregistering" to go to a different service. Is that possible? And if so, how?

Tech Blog

I had an experience with them once and it not gonna happen again!

Cody

I use GD for registering domains and hosting – no problems here. I own about 15 domains and run 5 sites, never any problems with servers, dbs, bandwidth, etc. Their customer service is typically top notch and I've never been left dissatisfied after calling them up with a question or concern.

Nik

Thanks for the timely post, Daniel! I was seriously considering GD after all the support the get from people like Adam Curry, but have just crossed them off my list.

I might go with one.com. Unlimited traffic, ridiculously low prices, reliable European folks, live chat 24/7 . . .

Anybody any experience with them?

The How-To Geek

Personally I use Dreamhost to register all of my domains. They aren't great as a hosting company, but they have the best deals for domain registration… one flat fee, about 3 clicks and I've got a domain registered.

pablopabla

I purchase about 10 domains from GoDaddy and have no problems with their service so far. Their renewal notice is good and handy.

Armen

Hmmm….I'm a GoDaddy user (only for domain names). I hope I don't get affected by their negligence.

UltraRob

I use GoDaddy for both my registrar and web hosting. No issues at all with domain names. I've been mostly happy with hosting. I don't have a huge amount of traffic and I'm not on their cheapest hosting since I needed some features not bandwidth.

In November I did have a problem where for a few minutes at a time, my database queries that normally took less than a second would take over 40 seconds. I finally got them called after several days but it wasn't happening right then. They said they'd keep an eye on that DB server. A few days later the problem went away and I hadn't seen it again until yesterday. It's that way again today and my traffic stats are down 50%. I'm going to call them and try getting it fixed. Once I start actively promoting, I don't want to have to deal with it so I'm going to start looking at moving my site somewhere else.

Steven

I use GoDaddy and have had no bad experiences. I'm disappointed to see this but I'm hesitant to use another service at this point.

The Masked Millionaire

Also, I see that Google Adsense is running a GoDaddy ad on this page…very funny!!

The Masked Millionaire

I use GoDaddy for my blog and four different business websites. I've never had a single problem with them. I got my domain names through them and my hosting is also with them.

Once again…never a single problem.

If you have a problem or question GoDaddy offers free 24/7 support which comes in handy in an emergency.

Don

Daniel whatever your suggestions. Since your hosting is Doreo.

Right now Doreo is my choice. Not just because you recommend it.

But because i search it and learn it. I found that they are good.

Right now your registrar is GoDaddy probably I'll go for it.

Since Problogger is also registered to GoDaddy.

What i mean GoDaddy register some of the big names in blog world.

If something happens to you or to some of the big names.

Probably a lot of bloggers will go for rally.

I don't think Godaddy will let that happen to them.

Maybe those domains that are being suspended or whatever.

Are really making bogus or suspicious activity.

It's so easy for the site owner to deny the accusation.

Again Daniel.

Thank you for these wonderful article.

More Power to DBT.

Bob Younce

FWIW, I'm a happy godaddy.com-er and I've never had a single problem. As a matter of fact, they called me last week "just to see if I needed anything."

Raven

This is the third article I have read in as many weeks about poor customer service polices with GoDaddy…it's too bad. Stuff like this effect their ability to be competitive. I use GD for registrar but nothing else. I use SiteGround for hosting.

Jeremy Steele

I use Godaddy for Nusuni.com and it's been fine so far, although I have been hearing more and more reports of horror stories. I have been thinking about switching over to another registrar at some point, just to play it safe.

Cindy Szponder

I use 1and1.com for registering my domains and am currently using d9hosting.com for hosting my blog.

I've been very happy with 1&1 for registering–very fast, efficient, and cost effective. They have their own blogging service, but I wanted to use WordPress, so I went with a different host.

So far, I'm impressed with d9 and know others who use them and are very happy. I had some problems, and although I had to handle them through e-mail, one of the owners actually responded and gave me excellent help and follow-through.

redwall_hp

I use 1and1.com. They're fairly cheap, and I've never had any problems with them.

Matt Packer

I've had a problem with Go Daddy recently where they charged my credit card something around the $700 mark for nothing, I dont host with them, I've never bought any domains from them, nothing, nada, zip..

This has since been reported to my credit card company and hopefully they can find out where the fraudulent charge has come from.

Anyway, I buy my domains through Dynonames.com. I've never had a drama with them in the last 3 – 4 years, and have purchased around 20 names through them..no fuss, no muss..

Daniel Scocco

I am a Network Solutions client as well and it works well.

Other names I heard good things about are eNom and Moniker.

Mark

I use GoDaddy for my personal web mail and that is it. When I registered my blog domains I went with 1&1 which so far has been fine. I think the cost was $6.99 or so with private registration. I am using them for hosting as well, no problems yet.

Lisa

I've always heard wishy washy things about GoDaddy and frankly, the owner creeps me out. I spent several days trying to find a registrar that is cheap, has free domain privacy and is easy to use and I'm now a diehard ipowerweb.com user. Looks like their prices went up to $6.85 now (I paid $6.50) but even still…it's such a great deal!

Crystal

I wanted to register a personal domain with GoDaddy, but after reading this, I'm not so sure any more. Any cheap and reliable suggestions out there?
Comments are closed.