Three Niches I Would Get In If I Had Time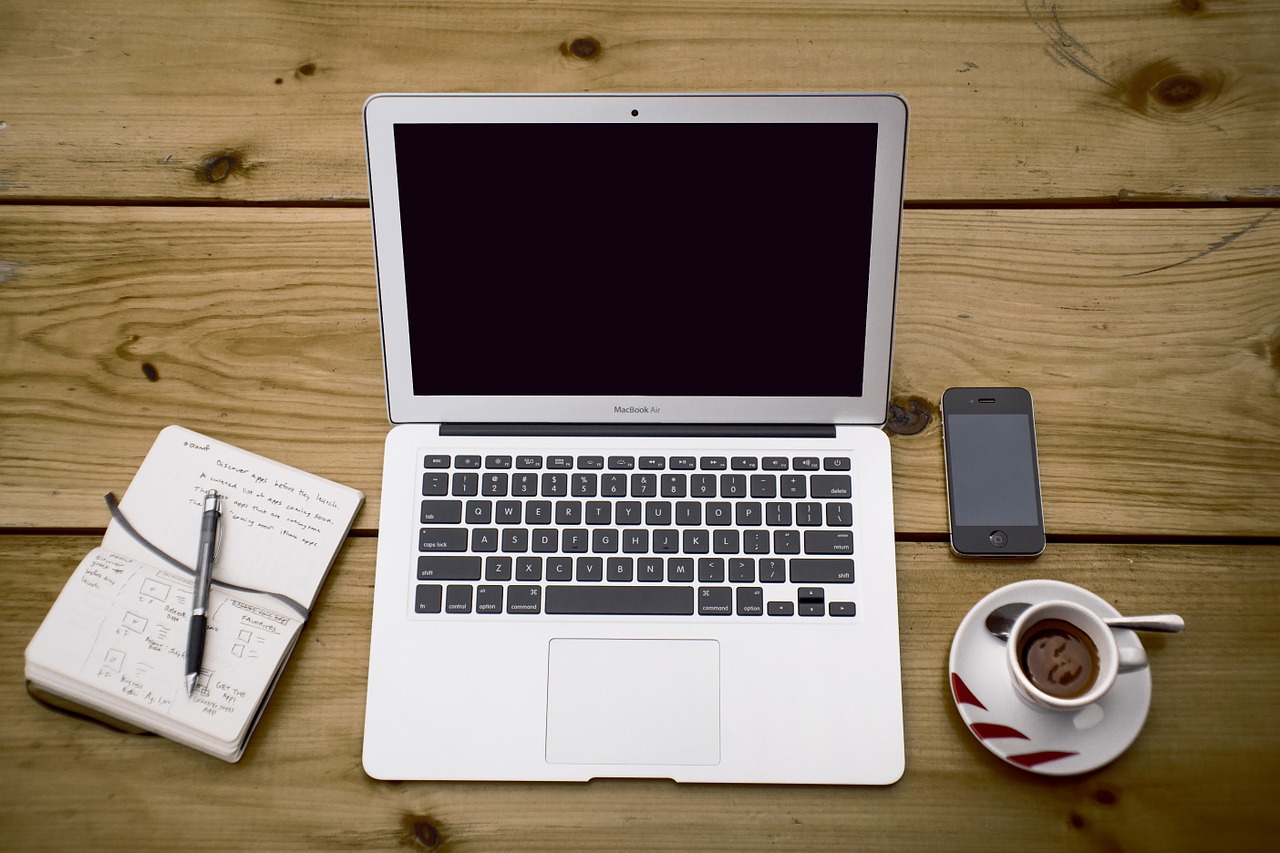 If you work full time on the web you are probably always looking for new niches with good potential, right? I am no different.
Lately I considered entering into three new niches, but I dropped the idea due to lack of time (i.e., because I wouldn't be able to go hard). I figured I could blog about them, however, as there might be some readers out there with time available and looking for ideas.
Niche One: The iPad
For this niche you would be a bit late already, but there is still room if you are willing to work hard at it. Given the buzz of the launch, this device will certainly be around for a while. And like the iPhone, it will probably create an ecosystem around it. I have seen many iPhone related websites making a killing, and the iPad offers very similar opportunities. You could create a site to review all the best apps, a site to explain how to tweak and mod the iPad, a site selling related gadgets and so on.
Niche Two: Starcraft II
This game is going to be BIG. Blizzard is already doing closed beta tests, and the launch is planned for the middle of the year if I am not wrong. In other words, you still have time to build your site and start promoting it before the competition gets tougher. Even if you dominate a sub-niche, like "Starcraft 2 strategy" or "Starcraft 2 hacks," you'll still be able to make a good amount of money from advertising and related products.
Niche Three: World Cup
I am not talking about the 2010 World Cup, but about World Cups in general. Sure this is a good year to enter such a niche, but given the competition I believe you would start seeing results only in the next World Cup, so 2014. The idea would be to create a website/blog about the World Cup event. It would include fun facts, trivia, quizzes, information about all past World Cups and so on. Then every 4 years it would also cover the current World Cup. There are a couple of sites like this around, but no authority established yet. The domain WorldCupLovers.com is available if anyone is interested.
What about you guys, what niches have you considered entering lately?
Browse all articles on the Blogosphere category
29 Responses to "Three Niches I Would Get In If I Had Time"
AdSense Blog

Good tips. Ipad is very good but still a risk. The feed back on it has been 50/50. It still hasn't found its niche yet, but i guess it will take time to know for sure how well its going to do.

Not sure if it will be as popular the iphone though

Web Marketing Tips

I would definitely go for iPad because this one is tech base niche and even if you will add only adsense than you will be able to earn good money to pay your writers charges and hosting.

So go for it. Plus this one is yet to launch in other countries as well.

battery blog

I don't have any niche in my mind that I wish to start right now as I already have few niche blogs and sites which I need to manage and update consistently.

Lee Ka Hoong

I think the niche that talks about world cup will be a really hot topic during the World Cup 2010 period. As you said, it might be difficult to rank well in the short period as there is a lot of competition out there that write about the same thing and prepare to make some hardcore cash for coming World Cup 2010. Daniel, I'm sure you can rank pretty well for the next World Cup 2014 as you're good in writing and SEO as well.

I don't have any niche in my mind that I wish to start right now as I already have few niche blogs and sites which I need to manage and update consistently.

Good luck Daniel!

Regards,
Lee

seoul girl

seems like someone already bought WorldCupLovers.com

Dila

Wow, that was fast. looks like he or she don't want to miss the cash bandwagon 😉

Dila

Hi Daniel,

I did thought about football/soccer niche but then it's more to European countries as they have more followers than in the other continents. Hey, you're forgetting the European Championship the nearest in 2012. What do you think? Should i or shouldn't i?

Budi Kurniawan

Speaking of Starcraft II, there will be Diablo III, too.

Aditya Kane

I think of all the three Starcraft 2 niche will be the best. It is something that can actually earn decent money for a couple of years if someone went hard at it like you explain.
World Cup fever might last for the few months but then goes away dramatically and that could also happen with iPad niche.

What do you think ?

Samuel

Lol wel for me i hv many on my mind but due to studies i cnt do it cos am still a part time blogger!

Dila

Hi Samuel. I'm still hoping to go into blogging and freelance writing as a fulltime and quit my day job. need to get my plans into motion ASAP! hope you can get into your stride after you're done with your studies, too 😉

Pankaj – BloggersDesire

I think that World Cup niche is the best one for the long run and the data will be required to capture only once and then only regular updating.. but it's good for those who love Soccer. Let me talk with my Bro, he is a huge soccer fan. 🙂

Lmia

Check one for the iPad niche!

Welly Mulia

Hi Daniel,

Star Craft II is interesting.

I used to play Start Craft I back in my old college days. Really addictive. Made me skip classes and meals LOL

Anyway thanks for sharing!

Welly Mulia

Harrison

Everybody will be on the iPad. Better to start a site about non-Apple tablets (those running Windows). Smaller niche, less competition.

Nima

Daniel,

Great post. Thank you. I also like the starcarft idea much. I'm personally more into ecommerce websites but a forum in Starcraft II would probably kick off pretty nicely.

kai

I think i write about the WePad (this ist the iPad rival)…

Aaron

Really? I didn't know you'd like to blog about the iPad…hmm, since it doesn't support Flash, I'm not too thrilled about it…I think I'll keep my iPod Touch 🙂

Also, I wouldn't focus too much on one game, as there are so many out there, that it would be bad to focus on Starcraft 2, where you could be focusing on Strategy Games, or just Video Games in general, y'know?

If I had three to choose (I might just make a mirror post about this, just might), I'd pick, probably:
1. Teaching tips, from the perspective of the student (but if the students teaching the teacher about teaching then isn't the teacher the student in which they'll have a chance to teach the teacher about teaching in which case they'll be the teachers in which case…) Because I've had quite enough of bad teaching, already.
2. Twitter tips. I've had some…experience, with Social Networking, and found it's incredibly easy to get into Twitter.
3. A nicheless Niche. In which I blog about spontaneous topics (however, the quality of the posts stays the same)

Chris Bloczynski

Something to consider… any time a new product launches (like the iPad), when the niche is hot, there is still plenty of room to promote sites that are geared towards the NEGATIVE. Instead of competing with all the sites that are focused on what the iPad CAN do, you can sometimes reduce the amount of competition by providing information about bugs, technical problems, or horror stories about people dropping their iPads (or other fun kinds of accidental abuse.)

Daniel Scocco

Good point.

Tom | Oral Answers

Looks like someone picked up WorldCupLovers.com.

It's amazing the influence your blog posts have 🙂

Did you mention it as an experiment to see how quickly someone would buy it, Daniel?

Daniel Scocco

Yeah someone got it yesterday.

It was not an experiment, but it turned out being one 🙂 .

Tom

The world cup would have been a great niche if you had entered about a year a go, so that you had some time to get a lot of pages indexed – but I don't think that working four years just to benefit for the next one is going to interest that many people.

Julius

If I really become interested and motivated to do it, I'd like to start a site about metal. This will contain information about bands, reviews, and perhaps a way to purchase CDs from independent artists.

Pinoy @ How to blog

I think Ipad is one of the hottest niche today. I have been hearing a lot about them from friends and relatives

Doug

My first hugely successful website was reviewing unofficial iPhone applications(on InstallerApps.com) since at the time Apple didn't let 3rd party apps on the device.

Then the App Store launched, and I started AppStoreApps.com which is my 2nd hugely successful website(and will integrate iPad app reviews easily). The current iPhone app websites really already have a handle on things. It's possible, but like Danial said, you have to work hard.

But as far as a new 'ecosystem', I was excited about the 'Game Center'. I was reading the live blog and purchased 5 different 'game center' dot com domain names(4 that I will sell after 90 days and 1 that I will use to launch a forum for people looking for other friends for specific games on the iPhone, iPod, and iPad(that uses 'Game Center').

btw – I'm interested in selling my InstallerApps.com website(domain content, advertisers, etc) for 3 years revenue. Contact me if interested in a quote.

Robyn from Sam's Web Guide

Its great to get into new niches that offer some long-term growth, profit and presence. The only problem is that there may not be enough time in the day to take on a new one 🙂

But this definitely has got me thinking about targeting niches. I've started to focus on blogging in the Caribbean.

Matej

I was also considering StarCraft, in fact I'm still. Should be good money in affiliate related products besides advertising, ebooks etc.

A team behind TheOffside is running WorldCupBlog.org, good site, big. I believe you're talking about football world cups in general, not every possible world cup?

Anyway, most of traffic would come in just 30 days, managing servers would be a a pain…

Search engine or guide for world cup clips/goals could be a good one but risky (legally). People mostly search for this type of content and site may go really popular … Just imagine sharing on Facebook after a win, plus long tail search results …

New Nintendo 3DS could be good niche also.

Daniel Scocco

Yeah football world cups in general.

The Nintendo 3DS is interesting too.
Comments are closed.