The Ultimate Collection of SEO Tools
The folks from Search Engine Journal created a nice compilation with the best, and free, SEO tools around the web. All of them work as online applications so you won't need to download anything.
An interesting feature are the comparison charts that they created for each category, like the one below: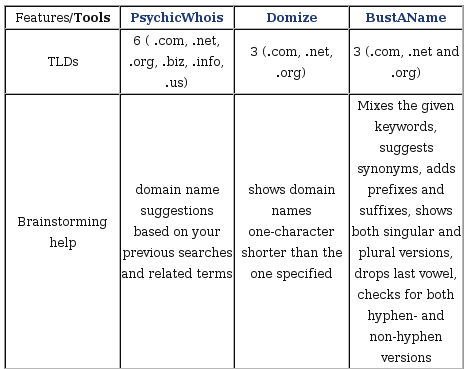 You will find backlink analysis tools, keyword research and brainstorm tools, domain name tools, on site analysis tools and search related tools, so check it out.
Browse all articles on the SEO category
11 Responses to "The Ultimate Collection of SEO Tools"
gendut

thanks for great recommend…I love free tool, very useful links

Credit Helper

Hey, great collection. Thanks so much for posting this!

Amaan Goyal

Excellent collection, a lot of these tools seem handy , would check some of these tools soon.

Wec Cartoonist

This is awesome.

SEO Genius

I ll check some of these tools out soon 🙂

LiviuX

And what is this post about except the link ??

David Hobson

Very nice collection of tools thanks

JACKIE JACKSON

BRILLIANT !

John Young | We Have Contact

Interesting collections, I'll have to check these out. I'm always in the market for tools that help optimize our site! 🙂

ajpraj

good collections..
Comments are closed.