The Minimum You Need To Spend On Your Blog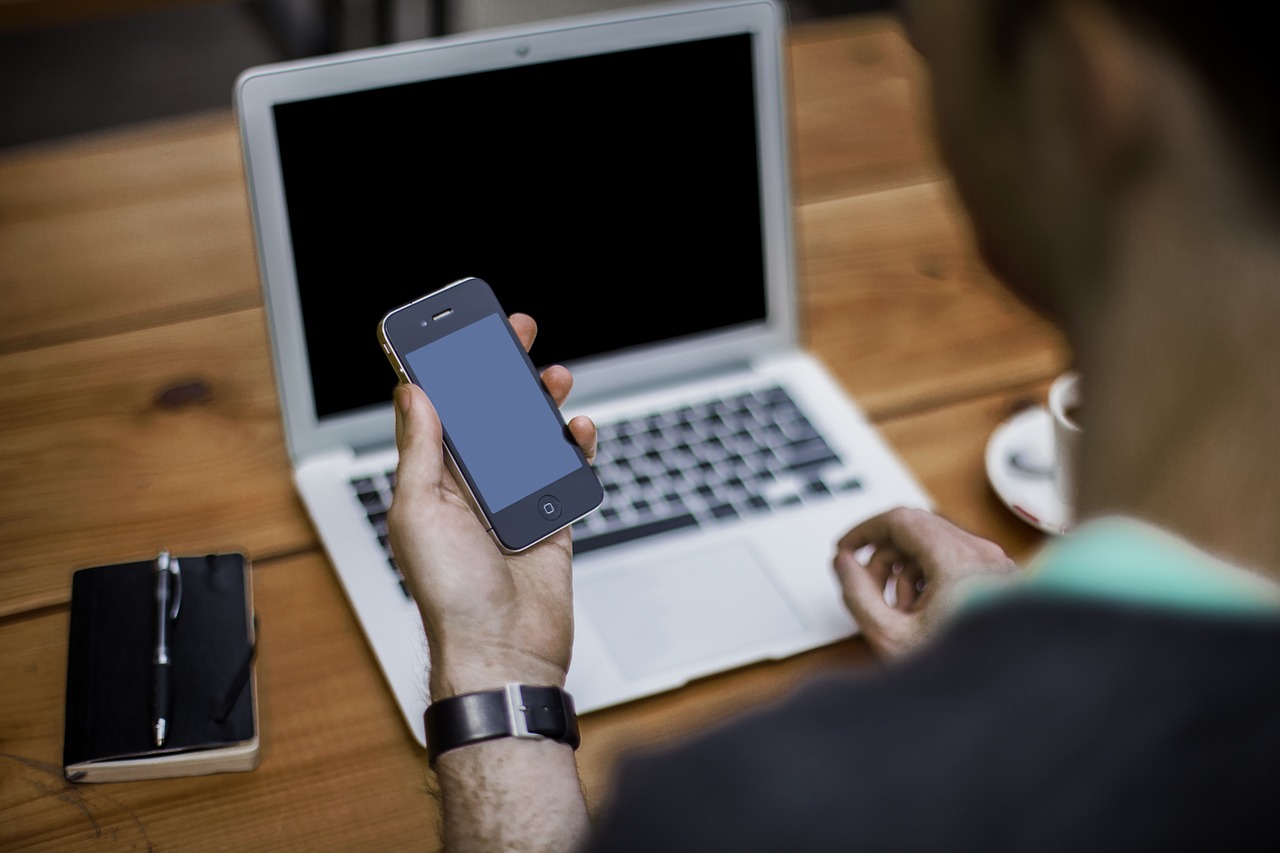 A couple of days ago I published a post titled What If I Had $1,500 To Start My Blog?. I was basically answering a question from one of our readers.
Judging by the comments it looks like this is a hot topic, so I figured I would write a follow-up to clear some doubts and misconceptions that emerged from that post.
First of all the reader who asked that question specified that her main goal was to make money with her blog, so my recommendations were based on that. If you want to blog as a hobby, to use it to connect with other people, to keep your friends updated and so on then my recommendations do not apply to you.
Second, I DON`T think it`s necessary to spend all that money to build a profitable blog. I made the recommendations because the question was about how to spend the $1,500 given that you had such a budget available.
This leads us to the next question: what is the bare minimum you need to spend to start building a profitable blog, and how should you spend it?
In my opinion the first thing you need to buy is a domain name and a hosting plan (as opposed to using a free hosted solution like Blogger or WordPress). If you don`t have a big budget going with an available domain is fine. Just make sure to spend a lot of time researching around before you settle on your domain. Aim to get something with two or three words and a .com extension. The domain will cost you $10, and the hosting plan $5 per month or so.
And this is the bare minimum I think you need to spend to start building a profitable blog. You can install WordPress and load a free theme, and then it`ll be just a matter of pumping out quality content regularly and working your butt off to promote your content and your blog.
Once you start making some money with it you can re-invest part or all of it in the blog, getting a good looking logo, purchasing a premium theme or a custom design and so on.
This is exactly the beauty of the web. All it takes to start a website, which could evolve into a real business, is $10. If you have a bigger budget available you`ll definitely have some advantages, but investing a lot of money to get started is not necessary at all.
Browse all articles on the Blogging Basics category
29 Responses to "The Minimum You Need To Spend On Your Blog"
Momekh â™›

About the hosting plans, 5 dollar a month is when you pay up for like 3 years, up front (or something like this). And you don't need ANY MONEY to start if you go with the free blogs (which as you rightly pointed out, is not recommended)

If you have money to spend, one must know the priority of expenditure. Domain is number one, hosting is number two, a good design is FOURTH not third, as third is email marketing set up (like Aweber, Infusionsoft etc).
Hope that helps

Carolyn

I understand what Daniel is saying then I read the comments and I get so totally confused.

I really want to start a blog and have started designing one on blogspot but think I now need to buy a domain. So, which is the best? Which is the best blog format provider? This is what I worry about and don't know what to do.

HP van Duuren

Yes, I definitely agree that investing

Will make it more likely
that – real – money will kick in sooner.

As you could read in my previous comment…,
It probably is the subtle difference between

a Visit and

a – RE – Visit to any of my Blog(s)

And my Visitors becomming

– Guests –

BTW to make the Blog(s) more attractive for my Guests,
be my Guest to share your ideas for possible Guest Posts,
that can make my Guests, RE-Visit frequently 🙂

All the Best,
To your – Blogging – Inspiration,
HP

ciken

I'm agree with you Daniel!

Black Friday Deals

If I have $1,500. I'll just save it all for Google Adwords advertising.. 🙂

Robert @ Techinfo-4u.com

All I spend on my blog is my hosting, domain name and theme

leahnicoletta

I started blogging about a year ago. I do it on a part-time basis and decided to do it as an experiment. If you are a beginner blogger and want to create a successful blog I highly recommend purchasing one thru site build it. It's like taking a course but it's the best purchase I have ever made. In fact it's one of those products I ended up being more satisfied after I bought it. You get what you put into it- so it's not an easy way out. Instead it's about creating a strong foundation.

Web Marketing Tips

Really good post after that $1500 post …

This post was really needed to clear all the doubts …

Ivan Walsh

I disagree if that's ok…

While you can get a blog up and running – from a technical perspective – with very little costs IF you want to make it succeed, then you do need to invest.

I've been running blogs since GeoCities in the 90s. The biggest mistake I made was to avoid investing and try to cut corners.

The sooner you invest in products, courses and networking, the sooner real money will kick in.

I've paid close to 500 USD for Yaro's course. That's not cheap. But it gave me a framework that put shape on my blog and turned it into a real business.

12 months later, that 500 dollars was money well spend.

I would suggest to anyone who wants to make money online to see what others invest in first and then model your business around this.

Regards,

Ivan

Rajnish Kumar

I don't think that It is necessary to spend money to make good blog, I am running 5 successful blogs and not spended even $1 accept for the domain and host.

HP van Duuren

I think that you could also let the amount of money you spend on it depend on the demand for your Blog, and the amount of Enthousiastic Guests you get that (re)visit your Blog.

Since when the amount of Guests on your Blog rises, chances are that the money you make with your blog will also rise, making it more easy to invest and spend a little more money
on improving it….,

Making it more attractive to become a Guest on your Blog, attracting more and more visitors, making more and more money, making more and more improvements.

etc. etc.

So what do YOU think I sould spend on my Blog?

Go Ahead, feel free to write your Comments on
Blogposts.

(Or else – as a Guest on my Blog – feel free to
contact me about a possible Guest Post
you feel fit for my Blog.)

All the Best,
To your – Blogging – Inspiration,
HP

Elias

Hi Dan,

I had a similar post on my blog, how to set up a blog for just $22.90 🙂 i guess a lil more expensive than $10.

Very good post for newbies, we live in an era where everything is available at very low prices, lets take advantage of it.

Nhoel

here's a thought…
i bought a domain for $10 and use blogger.com

if we just need to talk minimum.

Samuel

Lol why should i spend $1500 to build a blog, it sounds funny. I can't spend nothing less than $100. I guess it's much. Lol keep up the good work up. Have fun.

Margaret Adams

That's how much I spent on my blog to begin with just the cost of the domain and the hosting plan.

Luckily my name was still available, so I snapped it up.

I just took pot luck with the choice of host and made a poor choice. Changing was a bit of a nightmare, but it's done now.

I agree. You can take things little by little and learn as you go along.

I haven't cracked monetization yet, but that's the next step for me.

vicky89

like said i have been working off my ass to make my blog a popular one and it has been 1 month of working and ive got like 100 unique visitors a day . and that is not enough .
the human nature.

ive spent 5 dollars for the domain and using free hosting on my site.

Joshu Thomas

Hey Dan,

Infact you dont require to spend any extra bucks on your blog. I would say the basic are:

– Domain and Hosting: 45 USD a Year (Yscream.com)
– Theme: 50 – 60 USD (woothemes or Elegantthemes)

Thats all! rest is your time and effort… Not required to work your heart out, just include blogging in your lifestyle…just 1 or 2 posts a day and takes not more than 1 hr.. beleive me in 6 months you can start reaping 😉

cheers
Joshu Thomas
OrangeCopper Blogs

Daniel Scocco

I don`t think spending money on a premium theme is necessary. It helps, but it`s not necessary.

The proof are the hundreds of successful bloggers (including myself) who started using free themes, and did for for many months before getting a premium/custom design.

Vince

just a correction:

"themes are really NOT that necessary." You can develop your own theme, or improve an existing one.

Joshu Thomas

Infact, Themes speak the most on your Blog, it should be Excellent..dont take that light !! There are 180,000 blogs created on an avg a day..you need to stand out with only two things.. content and impression.

cheers
Josh

Jane@Find All Answers

I totally agree with you Josh. Actually people will find your content after staying for more than a second and reading along, and that happens only when you can anchor them with your style- the first impression. If its all messy and cluttered, your content won't get the right treatment!

Jane.

Vince

Though I agree that themes are important, but I would not agree that it has to be that essential. I have seen lots of blogs out there that doesn't really have a mega outstanding theme. It simply has a good content, has good layout, has a good color combination, and it doesn't look like a copied one.

If you have a free theme, I suggest that you modify the colors, the looks, and anything that you can modify to build your own brand.

But I certainly would not agree that you have to "SPEND" lots of money for it. I am not an advocate of Thesis, Frugal and Headway, and those are really really expensive themes. But guess what, I have seen really nice neat themes that are free, that are free to modify, that can be improved a lot.

Want examples? Seth Godin's blog, Ken Evoy's blog, This blog, Problogger, even Copyblogger. I can consider those blogs are not that beautiful as Blogussion. But guess what? People stay and read the blog because it helps them, because of the content. 🙂

Impression is really good, and very useful, that's why I said, do some tweaks on your blog so that it won't even look like a free theme.

Vince

Before I forget, most of those paid themes like that of Woo Themes and Elegant templates, most of those themes is already being used by other blogs. And again, you need to modify it. So why pay if you will have to modify it as well in comparison to free themes?

Thesis…. hundreds, probably thousands of blog owners use thesis theme…. but almost all of them have same thing in common. And you can in fact immediately see what's common among thesis users. They only change the layout etc. But not the way it looks.

Be unique, modify it to the point that it doesn't look like one of those themes.

Again, I won't agree that you have to pay for a theme. You just need to be creative. Want to have the minimum?

– Hosting
– Domain
– Autoresponder (only after you gain a good amount of traffic).

Vince

I know that Copyblogger formerly is in Thesis, Blogussion is also in Thesis. My point however is this, whether you are in Thesis or any other themes, "modify it". Don't settle with the default. That's it.

Vince

This is what I actually did in my religious blog. I don't even sell anything on it. Just plain Adsense.

It is a one year old blog but is already paying it's own domain, hosting, and my internet connection. Not bad at all.

Start first at the minimum or else you will get frustrated. Blogging takes about at least a year to start gaining some amount of traffic. Until search engines starts to love you.

So starting at the minimum is the wisest move if you are blogging. Create a good content first, accompanied by some simple monetization. As you gain traffic after a few months, and you know you already have a good amount of traffic everyday, spend something more let's say autoresponder and a better theme if you like. But themes are really that necessary.

Spend some time also with advertising your product.:) Again that is after you have gained a good amount of traffic.

Once your traffic boosted to several thousands a day, it's time to upgrade your hosting services. Don't be hyped by hundreds of dollars of instant investment. You'll just find it out that before you earn something, you're already broke.:)

Jane@Find All Answers

I think this follow up article makes things much more clear. Although you have mentioned clearly in the original article that you were answering a specific question, I too saw that the comments were mixed up. This was because $1500 is a whooping amount!

Yes, as you say in this post it all really depends on why you chose to blog. And, even if you are blogging for money, you don't have to spend that much. The min requirements are of course, domain name and the hosting, to make you sound serious and committed.

Thanks Danny.

Allan Ward

Hi Daniel,

Good idea to follow up on the original article. I agree that you don't need to spend a lot to get started. The only other thing I'd add is a subscription to Aweber or something similar. If your goal is to build up a subscriber base, it's worthwhile to spend the money and get the right system in place.

Jimmy

I'm a beginner in blogging and i started with a HostGator plan just a few months ago

Web Marketing Tips

Aaahh … you should buy hosting from Daniel and you can easily join his online profits programme.

You missed the gold mine my friend.
Comments are closed.