The Frustrations of a Guest Blogger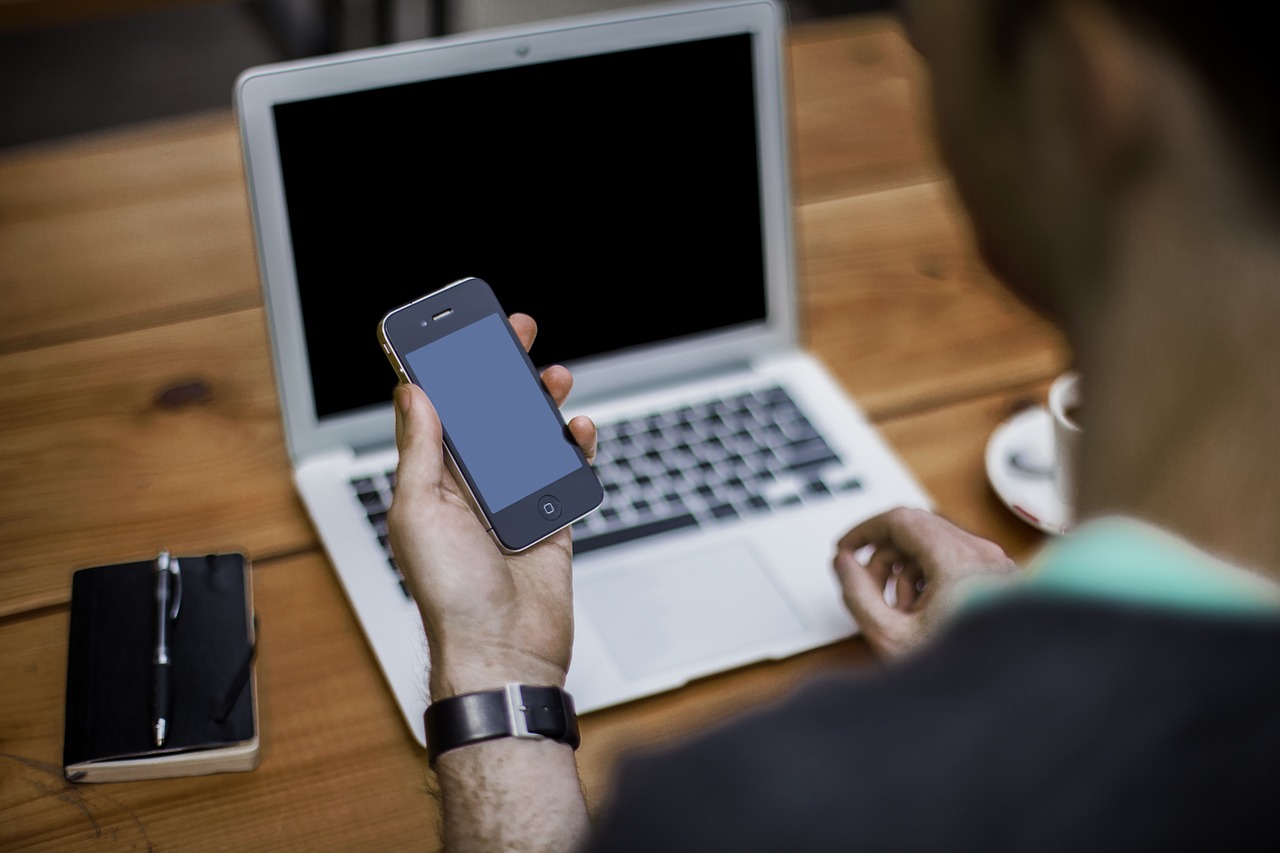 For most of you reading this post, it should be a lesson on how to accept guest posts on your blog. You may know how to write guest posts and might even be a successful guest blogger. But are you good enough on the other side of the table? Are you a gracious host to your guest bloggers or are you making life a living hell for them? Read on to see what frustrates me as a seasoned guest blogger myself.
Guest posting is in vogue, all of a sudden, bloggers and internet marketers are waking up and smelling the coffee. A concept that many bloggers were once against, have now made it their mantra. Their logic was, "How can I give away my hard written content to some blogger, to make the rich even richer!" The thought of it was a pain for the ego. Enter present date: everyone wants a piece of the guest posting pie! Today high page rank blogs have become fish markets where bloggers are clamoring with their so-called masterpieces, all vying to get published.
In fact, the heat of guest blogging has caught on so strongly that small blogs such as my own are able to get a trickle of a few guest posts, now and then. It is good, guest posting is finally making the blogosphere a huge symbiotic eco-system where everyone needs each other.
So back in 2011, like my old grandfather, who would mutter under his breath when forced to try out something new. I decided I would start guest posting. And I did, and I got pretty well at that. My posts got published in quite a few good blogs and I received fair audience attention and I was happy. But on my venture in becoming an awesome guest blogger, I came across some blogs that made guest posting on their site an ordeal rather than the much hyped "nirvanic" experience. And there is no one to blame for that except the owner of the site. He/she is ultimately responsible for delivering the joy to the guest blogger of having a published a post to a brand new audience.
For every blog that I wanted to guest post, I would write out an article that was researched like a mad scientist, added beautiful sub-headings and titles that Brian Clark would be proud of, search engine optimized the whole article in a way that Matt Cutts would be moved to tears. And then I would contact a potential webmaster with it, and that is when I realized:
What I Hate the Most About Blogs That Accept Guest Posts
Lack of ease in submission
The author has probably worked his ass off to create a guest post that is fit to be published on your blog. And the least that the owner of the blog can do, is it to make the process easy. But instead, when I try to submit a post to some blogs, it becomes an ordeal. They have a thousand-word long guideline and even if you wade through all those words, you are not left with a clear message on how you can submit the post. Does the owner want me to submit the post via the contact form? Or should I email them?
I mean, friend, you just gave me a 1000-word guest posting manual, but how do I send over the guest post to you? Give me one, clear-cut way and I will send it across that medium. As long as I get to be certain that you will be seeing my article.
Complete lack of intimation
In many cases, you submit the post to the blog and they don't ever get back to you. So you are left wondering, if you should go ahead and use this post to guest blog elsewhere, and then there is also a nagging feeling that maybe, the author has scheduled the guest post and just hasn't informed.
The worst thing that can happen is two blogs publishing your same content. It would ruin your reputation for good and you would usually have a fat chance of landing another guest post in another blog. Because it is going to hurt your credibility if the two blogs somehow overlap community-wise. The chances are that they would be overlapping when it comes to the audience.
The Surprise-giving!
No doubt, the joy of having a guest post published is boundless. It is the sort of happiness where you smile yourself to sleep. But what happens when the the webmaster does not inform you when your post is live?
It is like a jolt. In my personal case, it so happened that I did a guest post at a Page rank 3 blog, I was not even informed that the post was live. Seven months later I see a couple of hits from this page rank 3 website, and lo behold, I find that my guest post had been published. Seven months back.
I had forgotten all about the post and the webmaster was only too busy to let his guest blogger know that his post was live.
No doubt, most websites have made it really easy to submit a guest post to them. But there have always been cases when it has got frustrating for me to get one published. In the end, I just hope – this post adds value to you as a blogger who is on the other side of the table. I look forward to learn from your comments!
Author Bio: My name is Vivek Krishnan. I have been blogging since 2009. I blog at Collegefallout. My main interests are entrepreneurship and startups, so check out my site.
Browse all articles on the Promotion category
13 Responses to "The Frustrations of a Guest Blogger"
Molly

Guest blogging in my opinion is stressful! Mainly for the reasons that you listed, especially the suspension and waiting of your post possibly being chosen. When bloggers are not timely with their posts, and wait too long to post your guest blog post, or never notify you, that can initiate a "jolt" as you said! I have most certainly experienced that myself! When I take guest bloggers, I make sure to notify them prior to posting, so that they are prepared.

Thank you for sharing,

Molly

Jeff

Nice article.
If you can write a good article about finance, business and saving money. Why don't you try submitting it to me. 🙂

I'll make your life easier. That is a promise. 🙂

Hi Daniel,
I hope this little self-promotion is ok.

Nick

I have to admit I'm picky on who I choose to guest post because I value the integrity of my brand. But, I definitely need to make an easier way for people to see my guidelines and submit. Time to add something to my contact / nav bar. Appreciate the good tips!

Azad Shaikh

Hi Vivek,

Congrats! for getting your post accepted here. I really like your post and views.

All the best!!

Irfan

While reading your frustration I thought adding mine will make this piece of article more informative to others:

Recently, when a webmaster has cheated me I thought that this could be a lesson to me to learn from. That guy has accepted my post and published but has given me nofollow links.

People Guest post into top quality blogs just in a hope to get some backlinks for their sites but when these people cheats us so badly then what to expect more?

Semidoppel

I recently accepted a guest post for my blog and all I can say is that I didn't make it hard for the guest blogger to convince me to publish her article. I also submit guest posts so I know what it feels like if the site owner has so many conditions or expectations. I know that the one who wants to be a guest blogger will do her best so that I will accept her piece. The good thing is, she allowed me to choose a topic I think is suitable for my site, and she lets me review it before I publish it. It's a give and take.

Lee Ka Hoong

That is so true! But usually I will ask the blog owner a few questions before writing a guest post, I will also ask how am I going to submit the post, either register an account on the blog, or email to the owner. Anyway, it's better to list down everything clearly on the guest posting manual, misunderstanding will be cut down in this case.

Well said vivek!

Daniel

People guest post on "Authority sites" or sites more established than themselves, to gain greater exposure(get their name out there) and to grab a back link.

Also, in regards to the Back link, it is often asked that a Back link is given to the other site in return(reciprocated).

As far as Guest Blogging Hurdles for both the the requester and the site, it should be made clear from the outset, if and how a guest posting gig is on the table…..

Gal @ Diamonds or Dogs

Lack of response drives me insane. It's ok not to respond to my initial request, especially if you're the owner of a big blog who gets dozens of requests a week. However, after you've agreed to let me guest post, discussed the topic with me and accepted the article? Now you go quiet?!?! This is really frustrating.

Gal

caren gittleman

So sorry you had to experience that! that is because you never guest blogged on either of MY blogs! lol

I make it super easy. I just request that they email me the copy by no later than approx 2 days prior to my posting their blog. I ask for 2 or 3 photos, links they want me to use and that is it!

I am punctual on communicating with them via email and when the blog posts, I always email them the link.

See? Told ya I was easy!

Tushar@BloggersEthics

You got it right Vivek. When you make things too difficult for the guest poster, things obviously gets boring. Make it easy for them and you will get better results

ES

Guest blogging for the sake of getting a page rank boost is a very silly (and a short term) idea. Writing for people is different from writing for a link or writing for a search engine.

Rick

I think blogs can be useful marketing tools but they offer so much more than that. Guest blogging is fun – you get to interact with some new people and share your ideas further as well.
Comments are closed.