The Four Stages of Growing a Blog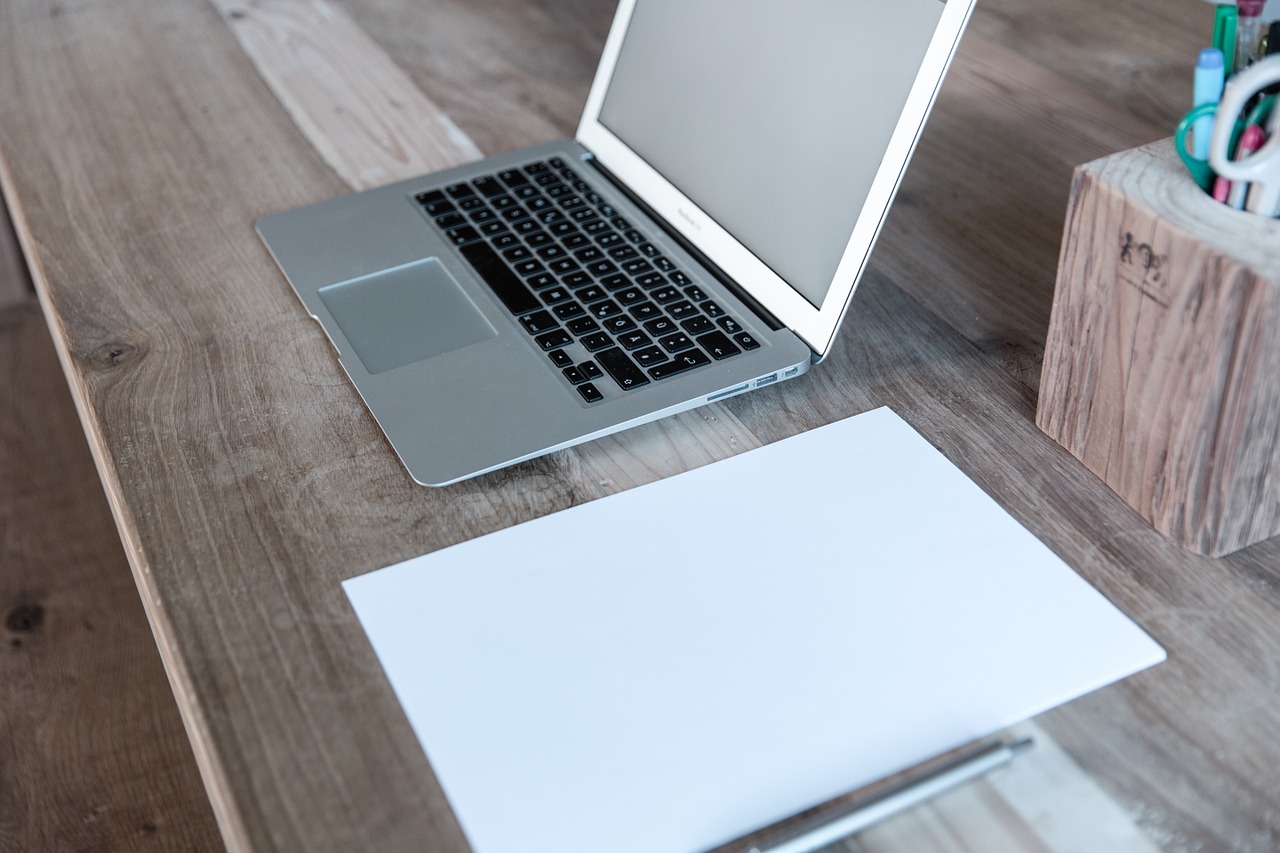 This is a guest post by Kevin. If you want to guest post on this blog, check out the guidelines here.
Growing a blog to a successful, monetizable state is a long journey that requires a great deal of effort and dedication. Most bloggers fail to realize their initial goal of developing an income producing blog. I believe there are four stages of growth that a blog must pass through in order to achieve this goal. These stages can be described as follows:
Stage 1: Getting Established
The first stage of growing a blog is simply getting established. The focus during this stage is primarily content and blog setup. Most of your effort will go into creating a sufficient quantity of quality content for a sustainable blog launch. I believe a good way to do this is to actually write anywhere from 10 to 50 articles prior to launching the blog.
Basic blog setup tasks like SEO and plugin setup is also a part of this stage, although this takes much less time than creating the actual content. You also want to make sure that you get a handful of backlinks simply so that your blog gets indexed by the search engines. I typically like to do this the natural way of getting a backlink and letting the search engine "naturally discover" your blog versus submitting your blog to be added to the search engine. I've noticed a more quality indexing of your content through this more natural process.
Most people fail in this initial stage by focusing on monetization. You're not going to make any money in the early stages, so you may as well ignore it.
Time to complete stage 1: 3 – 6 months
Stage 2: Traffic Growth
You're ready to enter the growth stage if you have an established blog with quality content. You're starting to get a handful of comments and maybe even some regular readers. You're also getting some traffic from search engines based on your indexed content.
The growth stage is marked by traffic growth, subscriber growth, and the start of some income produced by the blog. Even at this point, traffic growth is still more important than income growth so it is there where we will focus. The growth of traffic is created by continuous quality content plus the addition of quality backlinks.
The best ways to get the backlinks are not the easy ways. I think it is good to assume that Google is smarter than we think they are and know how to weigh hard-to-get backlinks versus easy-to-get backlinks. As such, I don't place much emphasis on backlinks in comments, forums and social media. The better backlinks will come from guest posts and natural backlinks (when someone decides to link to your site because they like what you have to say). Establishing relationships with other bloggers can help develop backlinks, since building a relationship with someone will make him or her aware of your existence.
The backlinks serve two purposes. First, it actually drives traffic to your blog and hopefully, some of this traffic turns into regular visitors. Second, these backlinks help your search engine status which is crucial.
Make a goal for yourself to write two guest posts per month on quality blogs with established readerships and preferably solid Page Rank numbers. Of course, part of this process of getting guest posts on blogs is convincing the blog owner to publish your stuff and a link to your blog.
Stage 2 is a long process that can go on for months, even years. The growth will be slow, but the goal is for it to be consistent. Some blogs based on some helpful circumstances and maybe even a little luck will get through this stage rapidly, but for most of us, you're looking at a longer process.
Time to complete stage 2: 6 months – 2 years
Stage 3: Maturity & Monetization
The maturity stage in most business cycles usually refers to a leveling off of growth. In blogging, maturity doesn't necessarily mean the slowing of growth. In my opinion, it simply means that achieving the same growth rate doesn't require as much effort. I repeat, this stage still represents significant growth in traffic.
Because this stage does not require the same level of effort in producing quality content for your blog as well as other blogs (guest posts), you should now put effort into refining the monetization of your blog. This can include signing advertisement deal, optimizing Adsense performance and possibly trying out some affiliate programs. With that said, quality content still must be continuously produced during this stage.
In addition to continued growth in traffic during this stage, you should definitely see significant growth in income. It is during this stage, that you can begin enjoying some of the fruits of your hard work of the previous months and years.
Time to complete stage 3: 6 months – 1 year
Stage 4: Maintenance
This stage is very interesting because there are several big blogs that do very well that have let their blogs deteriorate with regards to quality and perhaps quantity of content. The reason for this is usually because they no longer have to produce the same quality of content in order to continue growing and driving significant income. Could they grow even more and make even more money if they didn't let their quality slip? Probably, but it is probably a natural tendency of bloggers at this stage.
With that said, not everyone falls into that trap, but the point is that the level of effort required to maintain a blog that has successfully reached this stage is significantly less than the effort required during the previous stages. Once blogs reach this level, it has almost reached a self-sustaining point where the readers continue to grow and spread the word without your encouragement to do so. Content is still required but it is not nearly as important as it was in previous growth stages.
In this stage, there is significant income potential. Possibly career replacing income potential. Most blogs don't reach this level. In fact, it's probably a tiny percentage of the blogosphere.
Tips To Get Through The Stages
1. Blog about a topic that you are either really interested in or are already involved in professionally. This will help you continue to produce content when it becomes difficult to continue to do so.
2. Approach growing your blog like growing a business. It takes time and requires work. There are few short cuts.
3. Understand ahead of time that growth will take time, and you are likely to become discouraged at times. Be persistent.
Kevin owns and operates 20smoney.com, which is a blog focused on developing income streams and taking a business-like approach to blogging.
Browse all articles on the Blogging Basics category
36 Responses to "The Four Stages of Growing a Blog"
Thanh Lu

This is one of the best blog about blogging I have read & I subscribe to the best of them. It helps when a veteran blogger puts a bigger perspective for the newbies.

Thank you for sharing! I love it the breakdown!

Keith Davis

Hi Kevin
Thanks for putting the blog development into perspective.
I've probably been expecting things to happen quickly but reading this will slow me down a bit.

Not really thought about "Monetization"… plenty of time for that once I've built up a few more comments.

Nezine

That seems to be a long time … but I know some bloggers have succeeded in much shorter time. Maybe it depends on dedication and sheer luck!

Dave Doolin | Website In A Weekend

I feel like I've just started Stage 2, after being in the game seriously for 7 months.

Curious whether my list of Big Time Bloggers that are slacking has the same names as your list, Kevin. I'm not going to name names here, but I'm definitely hoping these folks continue to slack… it will create a very nice void to fill with my energetic, quality content.

scheng1

My blogs are in stage 2, the growing stage. While there are some clicks on Google Adsense, it's still a long way to payout. Fortunately I love blogging. I can foresee blogging for the next ten years.

Ujamshi Khandla

Very nice article. Thanks Kevin. You wake-up me to write a new article for my blog.

Ben Vernon

I love this post. It really does help new bloggers like myself when you read posts like this. I especially love the first point as its a tip I haven't really heard on other sites before. It prompted me to check my google pagerank and I have now found that I have a pagerank of 2 which was completely unexpected.

Thanks

Great Post

Steven Richardson

In my experience, with people asking me how to make money from blogging, the main let down is effort. They expect it to happen straight away. I know people who have been blooging for at least two years before they made a single penny.

Paul Coughlin

Very nice article, appreciate the effort Kevin.

all the best for 2010.

Paul.

Eric C

God, this was excellent. It is the pattern I am in right now. Just awesome. I agree with the timeline 100%

Web Marketing Tips

Now that we call a really good post.

I always believe that you should nourish your blog more efficiently so that it can grow faster.

Nourishment will include regular post, post about latest thing and trend, be active in your niche based community. Make your own brand.

Fatin Pauzi

Great step by step explanation.
Daniel, I think I'm at Stage 3 right now.
I'm still new in blogging. 😛

Last Result

In few bloggers, they don't look at for the traffic but almost to monetize. How it can be workable without a good traffic and network?

Emz@IndoTravel

The actual traffic growth is not easy. It make some blogger need more tools how to improve in search engine and sometime doing wrong like "cheat".

Chris Peterson

Great post! I liked each stage but stage 4 is critical because maintaining blog is not easy.

While maintaining a blog I think we will consider traffic rate, quality content and how much we are getting revenue from blog.

I've seen lots of small or big business owners create blog for their personal or business purpose but after few posting, they quite their blog.

So my point is maintaining blog will be more and more top is 2010.

In 2010 blogging platform will be vast market tips for business owner.

Darni

I believe that the second stage is the most important and hardest to achieve.But when we get through the second stage,the rest will be much easier.

kumo

Happy New Year and best wishes.

Eric

I think this is where people are confused. They read all over the Internet about making money blogging and wonder exactly how the process can go.

Most people find blogs about writing quality content and gaining readers and building trust but I think this really shows you a process of what to look forward to that will help people understand it's not all easy and it's not all right away.

Anything worth it takes time and blogging is no different. If it were, well, there would be a lot more money making blogs out there that live on that income alone.

I would have to recommend to any new blogger (I'm one as well and proud to be in the community of such) to just focus on content and building relationships. As long as your blog doesn't look like complete crap and you make content worth reading that helps your readers and you actually have a steady amount of readers on a regular basis, you're networking and marketing yourself on a regular basis, that's it. Worry about that and once you get out there for a while, then look into making some money.

Gordon

I agree with Pascal in that you can quickly become immersed in the design of your blog to such an extent that you do nothing else! Create a simple design and then start to develop content – upgrade your design incrementally once things start to take off.

The other thing to fully take on board is that it takes time. Don't expect overnight success and you won't become dispondent when 3 months later you still only have a handful of visitors a day. If you truely believe in what you are doing then keep tapping away.

Which leads me to my next point. Get into a routine (I am terrible with this!). Write an article on Monday and Thursday. Tuesday and Wednesday is about generating back-links. Friday can be for site upgrades. Like I said, I wish I could take my own advice!

Great post!

Teen Blogger

Great post.

I completly agree with you on this one as well.

It takes time and patience to grow a blog and make it popular. There's no such thing as over night success. I think this post is a good guideline to those people who think blogging is simple and aren't patience.

Helly (Travel by the Calendar)

I really like the time line you've set out. Most new bloggers can easily blog for a month or perhaps two. Then the flood of topic ideas slows down and motivation and discipline becomes more important. I think it's realistic to say it's still in establishment phase for six months. Regardless of traffic and or monetization, at this stage, bloggers are still establishing the discipline and the routine of blogging that will enable them to turn a hobby into an income stream.

Tony

This reminded me of the 4 P's of marketing: product, price, place, promotion. Great article!

Pascal

I want to share some experiences.

Getting Established:

Don't look for perfection. Especially in your blog design. Just start with simple and good looking free theme or a premium theme like thesis.
Most of the time concentrate on writing quality contents.

How to know about you are writing quality content?
I follow a technique in my blogs for writing content even for my two weeks old blog fourblogger dot com. Here it is,
First choose a main topic to write. Do a research about that topic to write. After you learned something and ready to write about main topic, i strongly recommend to write about what you learned when you did research instead writing first about main topic. For example, i chose a topic to write about thesis theme nav bar customization. But when i did research, i learned about some thing header customization. So i write about that.

When ever you do this, you will see a great difference. Your learning post gets much reader engagement then your main topic.

Traffic Driving:

Two techniques i am following to drive traffic:
1. Offering quality content

I write my main topic. Second i write my learnings when i did research for main topic. Third i write based on the search engine keyword through which visitors coming. Fourth i write what my visitor requests in comment. Fifth i write about what my visitor refuse through comments.

A little bit more clear about the above point.
For example,

My main topic was putting search bar in navigation of thesis.

Second topic is about what i learnt when i did research for my main topic. I write about putting search bar in header instead navigation.

Third i write about search engine visit. My search keyword visit was 'putting navigation below header'. But i don't have that content. SO wrote about that immediately.

Fourth i write about visitor requests in comments. I got one visitor through search engine. He asked two things here.
So i write two posts and informed the commentator. He pleased.

Fifth i write about refuse of reader comment.
I wrote abut using multimedia box in thesis. Reader told in comment that bloggers don't use multimedia box as it has no such big use. So immediately write a post about using multimedia box to show rotating ad banners and used the same multimedia box to show my entire youtube channel videos in my blog footer.

2. Use untapped traffic techniques.

Still i am not mastering with these traffic techniques. But i share here from my small experience.

1. Offer your content through different media. I created Video tutorials for my all posts in fourblogger dot com . In just 10 days i uploaded 38 videos in my youtube channel. I offered the same videos through vimeo, metacafe, how cast etc.

This technique works well.

2. I posted my videos as video responses to big view hits videos. So i am getting more videos. youtube video insight helps us to track how youtube views are received from different source.

3. I am regularly posting my tutorials in famous tutorial submission websites. I daily submitting my content to faqpal, thewebblend etc. Daily i am getting more visits. I can receive trackbacks also from these sites.

Still i have much to shout. But not now. Soon.

Thanks for watching my comment.
Forgive my typos here as i typed fast.

Henri @ Wake Up Cloud

Excellent article. I enjoyed reading it as a confirmation that I am on the right path. I completely agree that you have to blog about something you love if you're going to make it.

Assume that you blog will take 1-2 years to gain traction if you're doing things right. I have been guest posting a lot and it has really helped me make connections and get my name out there.

I think having goals other than money also helps. For example, my goals with my blog is to help as many people as possible and make new connections. A goal like that will keep you going and keep you motivated because you constantly meet new cool people and sometimes you can even help them out 😉

Jeff Sabo

I think getting established is very important and it's best to keep your expectations reasonable. I think frustration for some bloggers arises when then think they can start monetizing their blog only after two months. Giving yourself time to get established helps build up a consistent and steady group of readers can help build a blog to the point it can be monetized much later on down the road.

Karen

This is a great article that lays out the natural blog progression. Sure, some blogger may get lucky the first time out, but most of us will naturally progress through the various stages. For some, it may take longer than what's described here, but that's okay. Anything worth having takes dedication, time and commitment.

It's important to recognize what stage you are in, particularly if you are a new blogger so that you don't get discouraged too quickly and quit prematurely because you have unrealistic expectations.

Karen

Aminul Islam Sajib

Really helpful post. I agree that the stage two is the most difficult part.

However, I'm a blogger who cares visitors more than money. So, even if I fail to earn expected amount of income, I won't be sad as long as I get a strong readership.

Windsor S.

Good theory. But when you say stages, it should follow a pattern where you should complete the first stage to get to the next. But yours is quite conflicting especially the time to complete of stage 2 and 3(I believe it was a typo).

But overall, you wrote a very good article.

Cheers.

Brad

Ah so it is much more of a waiting game than I assumed. Thanks for the extremely helpful guestpost.

Kevin

I had fun putting this article together. I hope everyone enjoys it and I'd love to read some feedback and comments that folks might have.
Comments are closed.