The Absolute Best Way to Earn Money Online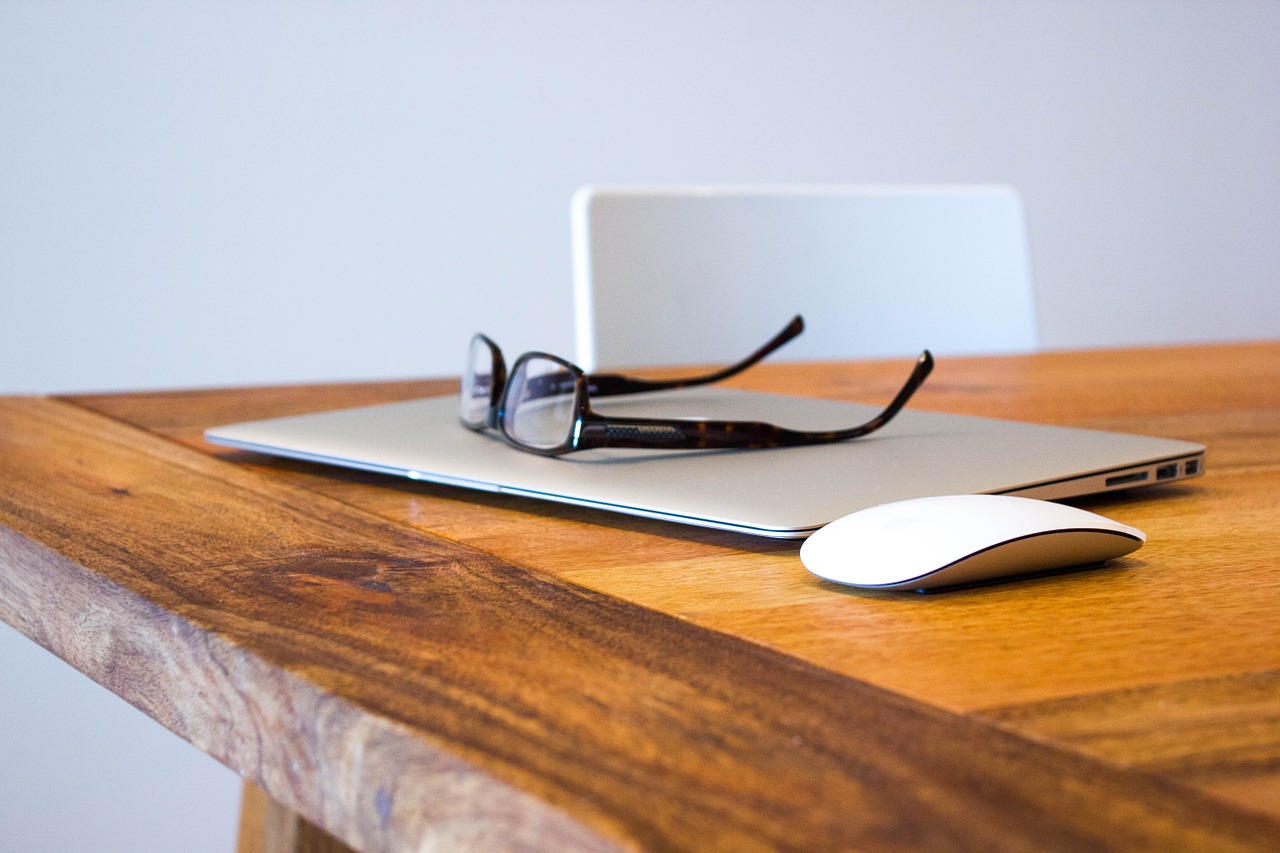 When I started back in 2006, I was trying to find the best way to earn money online.
I was looking for quick-fixes, magic bullets and shortcuts. I fell for the get-rich quick schemes and everything else internet marketers had to offer.
It was my learning phase. I had to go through it to discover what truly worked and what didn't.
The truth of the matter is that there is no magic bullet. There is no tactic that will skyrocket you to stardom and put thousands of dollars into your bank account.
However, there is a best way to earn money online, and in this article we'll take a look at what that is. This is something I've learned from personal experience.
I've spent years falling flat on my face.
I've wasted thousands on bad training programs and coaching.
I know what doesn't work.
But I also know what does, at least for me.
The Problem
The problem today is selfishness.
Most people think about how they can make money, which is fair and makes sense. But that's not going to bring you success.
Not true success.
I'm talking about success that fulfills you.
Anyone can make money, but what good is money without peace of mind and satisfaction? Because isn't that what we're all after?
It's not the money we want, but the things money can buy. We want the freedom that money can offer, and you can get that, if you stop focusing just on yourself.
So what's the solution?
The Best Way to Earn Money Online
The solution is to find a problem you can solve.
This is what I help my clients discover first, because when you focus on solving one problem, you almost automatically stand out from the crowd.
People know what you can help them with, which means that if they aren't interested, they can tell their friends about you. You've positioned yourself in their mind.
And this is what it all comes down to.
If you want to build a sustainable online business, you have to solve a problem. Yes, you can expand your territory later, but if you're just getting started, pick one problem.
Don't just go for a blog on personal development, dive into one problem.
Need Examples?
Here are a few examples of problems in the personal development niche:
Procrastination
Fear
Stress
Insomnia
Worrying
Life Purpose (Problem: not knowing what it is)
Depression
Anxiety
I could go on and on.
If you focus on becoming the expert on one problem, good things will happen. You can build a whole empire around solving that problem.
And if you have multiple passions and interests, you can sometimes blend them together.
That's exactly what I've done. I help people build a lifestyle business, so I blend together my skills in online business and personal development, because there's more to business than just business.
What If You Don't Have Any Skills?
Then you go out and get them.
If you want to become the expert on fear, start learning how to conquer fear.
Go out and overcome your own fears. You probably already have stories to share. But the easiest way to decide which problem to focus on is to look at your life.
What kind of life experiences have you already had?
What kind of skills have you had to develop naturally?
What fascinates you?
There are no obstacles. No excuses. Only choices.
Choose what you want to do, and then take action. Focus on solving one problem, because that is truly the best way to earn money online.
All the tactics and strategies come after that.
Henri Junttila is the founder of Wake Up Cloud, where he helps people turn their passion into a wildly profitable online business. If you want to learn more about how to build a successful online business, make sure you grab his free special report (audiobook included).
Browse all articles on the Monetize category
14 Responses to "The Absolute Best Way to Earn Money Online"
piyush

Thanks henri , I am also a newbee in the field of blogging ,hoping to earn something for my daily spending, But i must say ,I am really finding it difficult, I hope this type of article will really inspire me , learn new things and I hope one day i will also be able to earn something.
Thanks again.
Regards
piyush

Adi J

Henri, your article really open up my mind, you're right about many things. We get money, satisfaction and peace of mind, that's the most important so we can live happily. Make us and other people happy…
Thanks for the "wisdom" sharing

Harshit Singhal

It is interesting that you say starting a blog on personal development is the best way to earn online. But as you said, one needs to solve a genuine problem and that should be the focus of one's blog rather than delving into issues of every kind and being unable to do justice to all the topics in the end.

Ferb

That was the best article I've ever read about earn money online. Some people do random stuff just expect to make money, like just copy an affiliate like from clickbank than put it everywhere and force others to buy it. It won't work.

And what you shared was great, It's definitely going to work. Anybody who wants to make money online "imitate JohnChow"

Thank you – Ferb

Daniel

Great post, Henri…

You nailed it on the head…

Sometimes it's tough working out whether you should go the " Authority on a topic" route, or the " Jack of all trades" path…

Regardless of whether we ever reach the top of whichever field(niche) we choose, as long as we keep learning new things, I feel we are on the right path…

Anne

Hi, Heri,I love you artical so much,because I 'am a college student ,always imaging what can i do when i grow up .you are right,some of us would fear,inclding speaking out ahead of many people,worring things would become bad ,and upseting about our futhur. I hope that all of us can change it !bye

Omarra Byrd

This was a great blog post with many nuggets that most people will miss about making money online. Thanks for the great post. I have been in a Home Based Business opportunity for the past 4 1/2 years and this is what I use to make my money online.

I hate to see so many people make a brash judgment on an online business that they have never even investigated fully. Do your due diligence and research any opportunity fully before you make the mistake of writing anything off.

By doing so, you may find an opportunity of a lifetime!

May All your Ventures Be Met With Success,

Omarra Byrd

Greg

Your break down of catering for readers needs and answering some of peoples psychological problems or fear s is superb
Since I began researching my readers I have gotten more clicks
Though selling is not my main purpose for blogging

Good post and very usefull information

shan@method2earn.com

Thanks henri , I am also a newbee in the field of blogging ,hoping to earn something for my daily spending, But i must say ,I am really finding it difficult, I hope this type of article will really inspire me , learn new things and I hope one day i will also be able to earn something.

Thanks again.

Regards
Shan

Joe

For a new blogger like me, just write without seo is sometimes still difficult, so we need to learn from blogs like this, thank you for sharing it. maybe someday I'll follow the trend of this blog. greetings blogging

Richard Ng

Hi Henri,

Totally agreed with your fundamental view of "solving a problem" is the best wat to earn money online. However, it is still easier said than done as "finding a big enough and yet not saturated problem" to solve is a challenge.

I would look at a solution as something that is able to:
1. Save other people's time
2. Save other people's costs/money
3. Improve their self-development (skills, knowledge)
4. Improve the well-being (spiritually, mentally)

Cheers!

Ehsan Ullah

Great insights Henri, I like your point on we don't need money, we need what money can buy for us. It's nothing without satisfaction, happiness and peace of mind.

Well, being expert in any field is the best way to make money online. There are a lot of problems in every niche which you can learn and be expert to teach others and make money.

Thanks for sharing Henri.

John Larson

Outstanding!

You have identified and made clear the secret to entrepreneurial success in any endeavor. Find a problem and Solve it.

I have always tried to do that, but I get sidetracked in the research phase. I don't do enough. Then my "problem" looks like a goldmine, but I fail to see that it has been solved millions of times already.

Finding problems in the areas of your passion. – that is the key. Someone else's passion won't help you be successful.

I always enjoy your articles. Keep up the good work.
John L

Tony Moly

Hi,

You're right, Henri. And I personally believe that make money online is not different from offline business. The nature is to solve others' problems, and the more you can provide the service that help other people, the more rich you are. All the rich methods are actually the way to get that goal.

Thank you for your great post!
Comments are closed.