Three Easy but Powerful Ways to Start Your Blog Post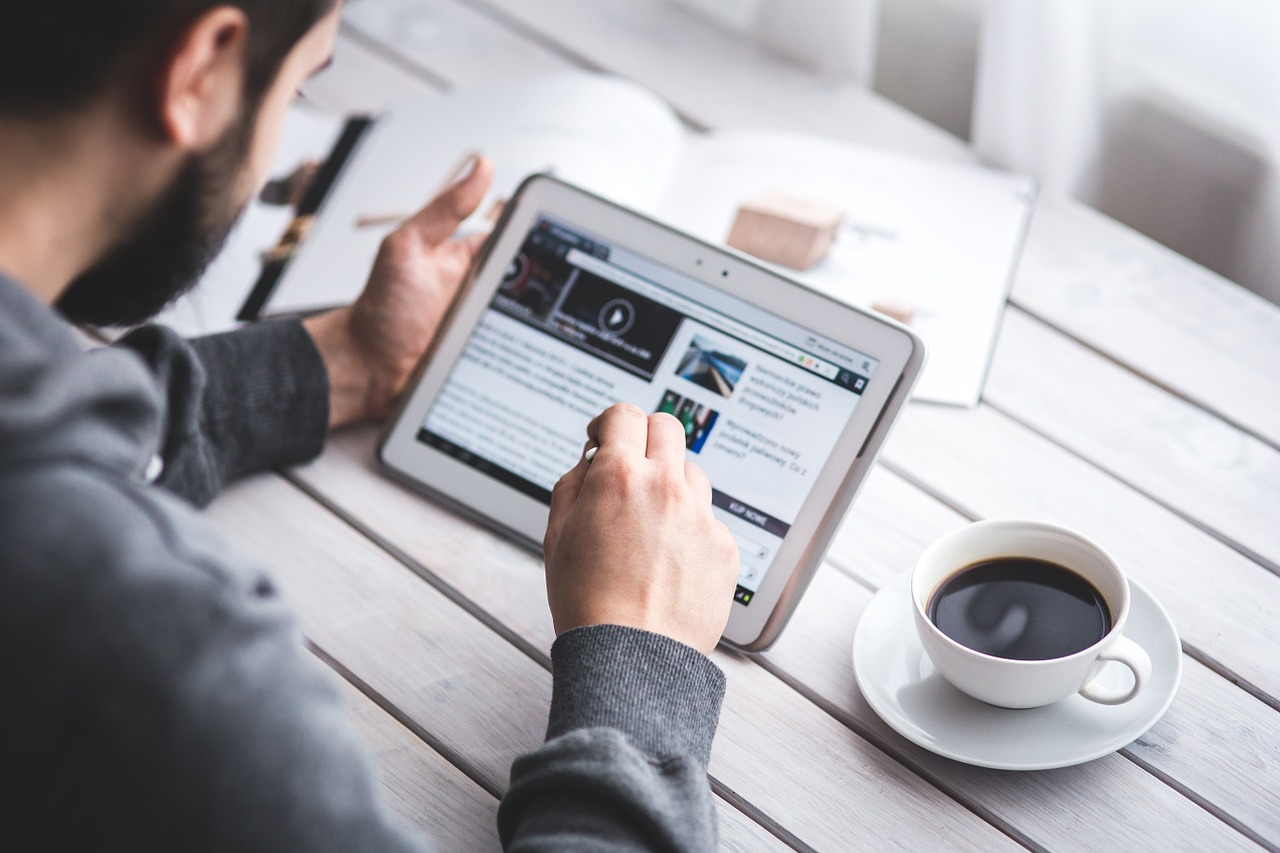 Do you ever come up with a great title … then struggle to begin your post?
The introduction (the first few lines or paragraphs of your post) is absolutely crucial. Assuming you get them right, they'll draw readers in and lead them to the main body of your post.
It's easy to make the wrong first impression, though … so here are three different ways to begin.
#1: Ask a Question
This is my favourite technique (just glance up to the top of this post to see an example). 😉 It's usually really easy to find a question to kick off your post — something that readers are likely to say "yes" to is perfect.
Example:
"Can parallax design be bad for SEO?" (Why Parallax Design Doesn't Have to Tank Your SEO, Jerod Morris, Copyblogger)
Why it works:
Questions get readers thinking, prompting them to engage with your post right from the start. They also hold a promise — that if your reader has the problem or difficulty described by the question, your post will help.
#2: Quote Another Blogger (or Writer)
If you're writing a post in response to someone else's, or if you've found a great provocative statement or even a funny saying, that can make a great opening for a post. Try to keep it short, and make sure you name the author and link to the original source.
Example:
Alex Blackwell does this to great effect at the start of each of his posts on The BridgeMaker.
Why it works:
Using quotes helps to show that your post is part of a broader conversation. Quotes may also lend a sense of authority to your post, if the reader recognises the name.
#3: Tell a (Short) Story
Is there a funny or inspiring story you could tell to introduce your topic? Use it at the beginning of your post — but keep it short and get to the point quickly, otherwise readers may be turned off by thinking your post is going to be a bit self-absorbed.
Example:
"When I was studying journalism, it was pointed out to us very early on that our first drafts of anything were never going to be printed." (The Stephen King Drawer Method for Writing Better Copy, Stacey Roberts, ProBlogger)
Why it works:
We all love stories, and a good story can serve as an example of why the post matters. If it's a story about a mistake you made, it can also make you seem more human and real to your audience.
Have you used any of these techniques? Which one do you like best? Let us know in the comments.
Browse all articles on the Writing Content category
12 Responses to "Three Easy but Powerful Ways to Start Your Blog Post"
Maria Kirova

Great!

Titles, headlines or introduction, they need to be enticing. These are your hope to get your blog post read from the first line up to your conclusion.

Sanjay vidyalankar

Great post and effective ideas for posting the blog and promoting it. Thanks for sharing.

Akansha

Ali,
Very Nice post and interesting too.I have been using 3 of the techniques but still had a problem regarding Questions that catches readers' interest, shocking statements, quotes that make some sense , different areas of interest….
Hope You would help me again

maria@moneyprinciple

Very helpful post, Ali. I've tried two of these: asking a question and telling a story. Stories seem to work best on my blog. I can see how and why starting with a quote will work – apart from everything there is also anchoring at work.

Ann07

Great!

Titles, headlines or introduction, they need to be enticing. These are your hope to get your blog post read from the first line up to your conclusion.
The three ways given, are all effective techniques to start an interesting blog post. Questions catch readers' interest, quotes make sense and narration serves as an example of why you blog matters.

One more effective technique is to share your personal experience or opinion on the topic. This will bring curiosity to the readers.

Best,
Ann

By the way, I found this post shared on kingged.com

Daphne@capsule

I do have my own blog, a healthy blog and I hate it when the time I need to make my posts for the week. I got a lot of ideas and it matters. Excited to write!

Thank you for the very good tips! it benefited me.

Dave Thomas

Ali, you make some good points here and I'll definitely be taking these items on board!

I do try and make the article title as interesting and intriguing as possible to draw the reader deeper into my blog. Maybe I still need to try harder!

DaveT

Karan Rawat

Amazing Tips! Luke, i like the idea to quote another blogger or writer and telling a short story to engage your reader, this makes sense.

Jacob

Hello Luke, I am newbie in field of blogging and I always wonder how people write such lengthy articles that too informative 🙂 But after reading your post, I got to know some basics of writing blog posts.

Thanks for such a wonderful article.

Prateek Pandey

That was a great post Luke, Starting a post is always a difficult task while writing an article. Engaging of users depends on first para and so does the bounce rate of your blog ..

Ryan Biddulph

Ali, asking a question is far and away the easiest way to draw readers in. I like asking title questions and also, asking questions within the first few sentences of a post. One note; asking too many questions or doing so with each post become monotonous. I'd do it here and there, and simply share your story with a touch of intrigue, to preface most of your posts.

Super tips!

I found this post and left this comment on the curation site Kingged.com

Matthew Eaton

Another great way to get attention at least for the opening is making a shocking statement.

Example: "Out of 100 people in the workforce today, only 1 will be rich, 4 will be well off, 15 will have some money, and 80 will either be living off of scraps or borrowing from other people. This article is to help you to be in the top 20% by the time you finish your working career."
Comments are closed.