Speed Read Articles with Google Reader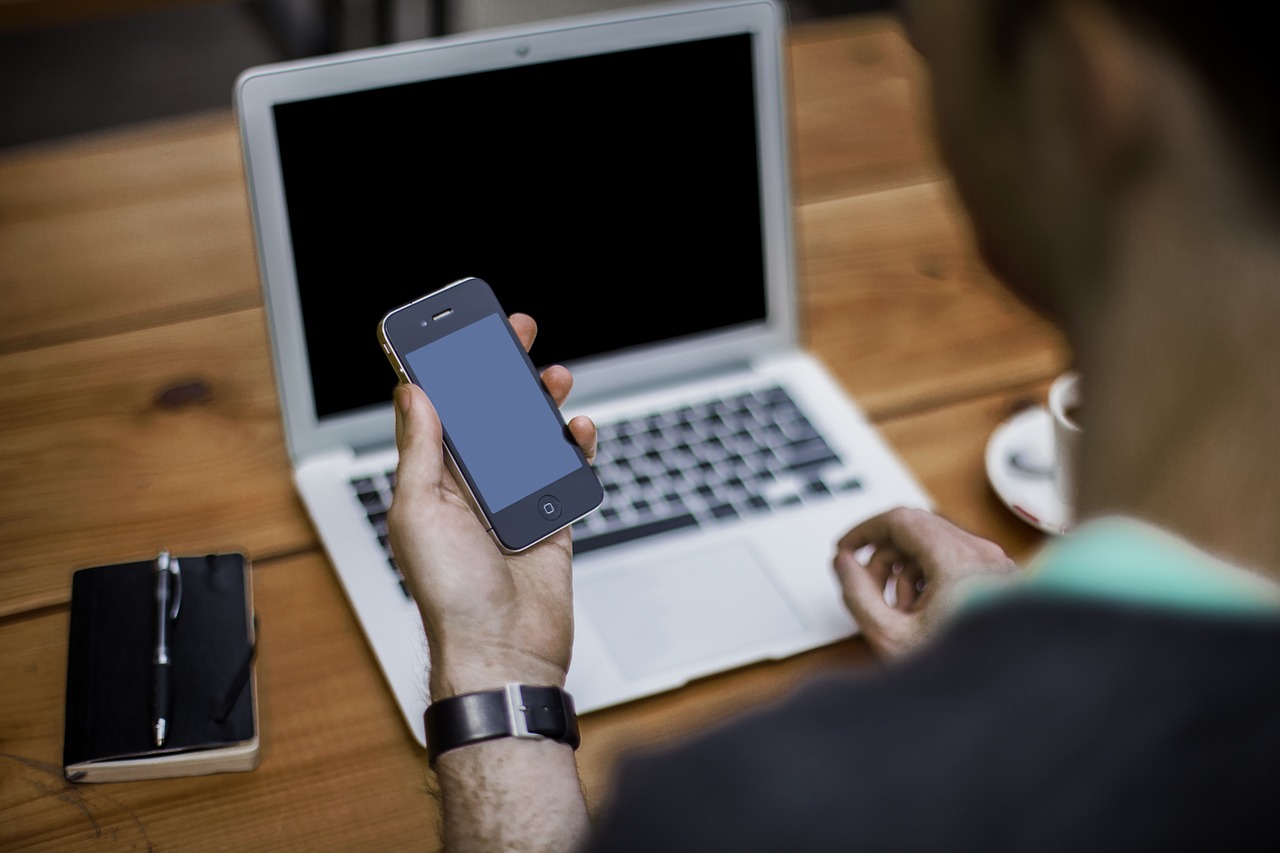 This is a guest post by Mike Marshall. If you want to guest post on this blog, check out the guidelines here.
If you are like me, you have accumulated dozens of blog subscriptions in your reader. Maybe, too many subscriptions. Hundreds of articles pour in everyday. Huffington Post, LifeHacker, and TechCrunch alone can bury you in new postings.0
You need a fast process for reviewing new postings and picking out the ones that interest you. Time is the one resource that you can't increase, so everyone needs an attack plan to spend less time working their reading list.
Use the following steps in Google Reader to triage new items, read the interesting ones, and not waste time on the others.
1. Select All Items and show only the Unread
Your browser may not support display of this image. Select the "All Items" under the Home section of your Reader Navigation Pane. Click the "New Items" link in the title as shown here. The point is to create a list of unread article titles on your screen as a working set. If you'd rather work with a smaller set, pick a folder that has a backlog of articles.
2. Review the titles and STAR the ones that interest you
Your browser may not support display of this image. Bloggers should know they need to write great headlines. If not, this step should prove the point. As a consumer, you should ruthlessly cull articles from your reading list if the title does not immediately grab your attention. If the article has a magnetic headline that makes you want to read it — "STAR" it by toggling the star to the left of a title. This puts the article in your Starred Item list. Don't worry about these cluttering up your Starred Item list. We will clean that up later. Resist the urge to actually read articles in this step. That will slow you down and hurt your productivity.
3. From the All Items list, Mark all items read
Your browser may not support display of this image. This will mark all articles in this view as read including your starred items, but don't worry those starred items are neatly tucked away, safe and sound in the Starred Items list. We go there next.
4. Open the Starred Items List under your Home section
The starred items from step 2 now appear here as Unread articles. This is your real reading list. The efficiency that you have gained already is a nice boost, but we are not finished yet. We have a few more tricks to process this list efficiently.
5. Read articles faster with keyboard shortcuts
Keyboard shortcuts are a great way to efficiently work your way through your list marking each article appropriately and quickly moving to the next. So as you read through these articles, toggle the star off with the "S" keyboard shortcut. Google Reader will mark the item as read just as you expect. Un-starring the article will drop it from this folder. It is left in its original list as a read article.
Here's a few useful keyboard shortcuts that can cut your reading time:
Key Description
J/K Next/Prev Article
S Star/Un-Star Article
M Mark Read/Unread
? Show Keyboard Shortcuts
If an article is too long (or contains a video) and you really want to read it, but don't have the time, just mark it as UNREAD and come back later to finish. If you want to keep the article, leave the star on, and it will remain in your Starred Items list as a read article so you can refer to it in the future.
Using this process, I cut my blog reading time down to only a few minutes a day. I don't miss articles that are important to me, and don't waste time on the ones that aren't.
Mike Marshall is a software design professional and blogs at The Politics of Design.
Browse all articles on the Web Tools category
27 Responses to "Speed Read Articles with Google Reader"
Chris Anger

I just recently started to use google reader, and i must say it's such a time saver, because you dont get distracted so easily and it allows you to skim though all the posts of your favorite blogs. I used the star method before, but the keyboard shortcuts are a great tip. its faster, i just didnt ever know about them, i am a bit too mouse oriented.

by the way, in the first paragraph of this post there is a 0 at the end, is that on purpose?

mark readal

I have been looking for some technical instructions to use Google Reader more efficiently. I've got a few feeds to be read every day, and especially the short cuts make a lot of sense to me. The star method is pretty cool as it compares to previewing material before actually working with it. When going through an article reading the sub-headlines or bullet lists would add even more value to this approach. Thanks for this tip I already applied. mark

Nate @ Practical Manliness

Thanks for the great article! I've tweeted – http://twitter.com/NateDesmond/status/10054264964 .

I have always enjoyed using the j/k keyboard shortcuts for fast reading. Sometimes I even start trying to use them in other programs. 🙂

Pinoy Blog Tips

Thanks for the tips Mike! Google reader has been the most used form of readership and provides great optimization for faster reading

Logo Design Girl

I found that I was spending HOURS reading blogs and that was taking me away from reading books. I have now (reluctantly) started using the Reader. I put several blogs (nearly 50 – of which yours in included) in a folder entitled "my favorites" This way when I am short on time, I will at least be sure to read the posts of my favorite blogs.

I will often times click the link from Google Reader (and all its generic faults) and visit the blog in person.

While this system is not ideal, I have found that I am taking more control of my free time, which I desperately needed to do.

SEO Cost

I will give it a try, Mike. Do you happen to know how often Google Reader updates the feeds? I couldn't find it anywhere.

J. Money

Hah! Reading this in my Google Reader right now! And starred it 😉 works greaton iphone too.

Chris Cashton

Studies have shown that you can read only the headlines of news items and receive almost the same benefit as you do from reading the entire story. The main requirement for this to be true is that you must have a contextual frame of reference for the information. Basically, the news needs to be about subjects with which you're familiar.

Here's a suggestion for an approach I use when coaching individuals at management-level and above:

— Allocate dedicated reading time.
— Read only the headline (article title, etc.) of each incoming item, take a brief moment to consider its meaning, then move it to an archive folder – and just have one archive with no sub-folders.
— If an item contains content so compelling you fell you must read it, then skim it first and look for information you know you can use to improve your professional or personal life. Assuming you find some valuable nuggets of data go ahead and read every word. However, when you choose to read something, you have to make a committment to create a task, goal, process improvement, a delegated action item, etc. You need to demand a return on your investment of time, everytime.

That's the gist of the system. Exceptions should be obvious. For the first week I challenge you to read only headlines and toss everything into a newly created, single level archive folder.

Everybody I've known who's done this has become more productive and less stressed. They've also been surprised by the fact that those around them perceive them as more intelligent and better leaders.

Jens P. Berget

That's interesting. I use the same method, well almost, but I use NewsFire, not Google Reader.

What saves me the most time is using a method to filter the posts I find interesting (I flag them in NewsFire).

– Jens

Chad

This really is a great method, I've been doing it exactly like this for a long time and it works very well. Reader/RSS subscriptions are so easy to get overwhelmed with, a system like this saves valuable time.

Your comment above re folders based on interest is also a big time saver.

Good stuff, Mike.

carrie@umass

Don't forget 'Sort by Magic'.

I use folders – I have a folder for Technology, Education, Medical Education and others. I also have a folder for the Google Alerts RSS feeds gathering mentions of my .edu.

'Star' is great for articles I need to re-read; articles that sometimes fodder for future blog posts, and often become fodder for Twitter.

The 'Email' and 'Share' features of Google Reader are great. Especially love 'Share to Delicious' which comes in handy if I'm on a computer without Delicious tools installed in the browser.

Mike Marshall

Thanks so much for the comments and feedback. All appreciated.

I probably should have made this part of the original post, but if you'd like to see a flowchart of the above process, I've uploaded a JPEG that describes it here:

Nezine

I have never used Google Reader before and this post made me go and find out about it. I found ut very useful and interesting!

Thanks for sharing the tips of reading speed.

scheng1

I bet students will find it useful for research. Probably law students will want to make full use of it.

Joseph Rooks

This is fantastic advice. I'm filing this one away as a reminder to share it with other people when the time is right.

Ajay

I use FeedDemon for reading my posts. Like you suggested above. I glance through and what attracts me, I star and read later

Harrison

I use My Yahoo and you can add RSS there. I simply created a new tab and have it labelled "blogs" and can read everything there.

H2P

I do not like the Google reader. Indeed Google reader provides many advantages in reading feeds, but with so many feeds that we follow will make a long to load (especially the network that I used was not as fast as 3G). With image ads that appear in the feed will feel very boring. Using browser bookmarks feed is more friendly, I can choose the appropriate topic to read.

Mike Marshall

Thanks for the feedback, folks.

I also use folders to organize. I used them not to differentiate by topics, but by my interest in the blogs: I have folders named:

Must Reads (The great stuff is here)
Good Stuff (The good stuff is here)
If there is time (Interesting, but not critical)
New Blogs (Blogs that I've recently subscribed)

If a "New Blog" is really good… it moves up to "Good Stuff" or "Must Reads".

Hope that helps.

Pascal

Mike. Thanks for sharing your practice of google reader. I am using Google reader mostly to find which blogs posted new posts and immediately go there to make comments. Google reader helps in that way also. But it takes our valuable time as i have to see it often.

Jimmie

Thank you so much! I never knew Google reader had keyboard shortcuts. I can't tell you how many times I've wished for a function to skip to the next article. This is wonderfully time saving.

Dave Doolin | Website In A Weekend

These are good techniques.

I've started filing everything into folders now. I check each folder for important stuff, read what I want, mark the entire folder as read when I'm done.

Gabe Young over at Free Blog Help just wrote a great article on using folders, that's where I learned it.

Melitsa

Saw this while reading in my Google reader ( chuckle chuckle) So tried it on the spot and it worked. Learnt how to use list vs Expanded. That right there saved me a lot of time. No more battles. Cheers.

Shirley

Great tips, Mike. Sometimes it can get overwhelming with all the blogs you've got to read in your feed reader.

Brandon Cox

I hadn't thought of the star option. I've done all the other steps except starring them – I think I can subscribe to a few new feeds now – thanks!

Liane

My RSS aggregator is Netvibes and I'm pretty happy with how you can organize feeds by creating multi-category pages that makes reading all the more easier.

I use Google Reader too of course and I think these tips are made for Google Reader. As for me, I just make sure to read the new contents day-by-day so that it won't accumulate and make a scary feed iinbox

Vincent

Great article 🙂 the sort by magic option can also be useful on a really huge list.
Comments are closed.