Someone Wants To Buy A Link On My Website. Should I Sell?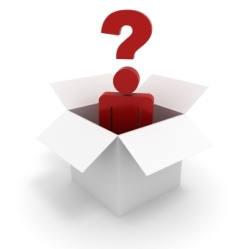 This post is part of the Friday Q&A section. If you want to ask a question just send it via the contact form.
Eric Cummings asks:
I received the following email today. Is this a good idea, or is this person trying to game Google? If so, I don't want my search rankings to go down. I'm curious if you've seen anything like this before.
First of all let me quote the email that Eric received. Here it is:
Hello,

I was reading http://www.onviolence.com/?e=174 and had a comment from the piece. I really enjoyed reading your take on Hemingway's "A Farewell to Arms." I agree that World War I really was meaningless in the end, there was no real reward or good that came out of it.

Also, I'm interested in purchasing a text link on this post, that would go to an education site offering history degrees. The site is http://www.example.com.

I can pay $100 for the link via PayPal and give you a call or email back details if you are interested.

Thanks
If you have a blog or website, you probably received something similar in the past, right? I get around one of those emails per day….
When your site is relatively new or small, the idea of earning $100 to insert a link on an article, which will take literally one minute of your time, is tempting. But should you do it? In my opinion, no.
Purchasing and selling links that pass juice (i.e., that don't have the nofollow tag) violate Google's policy, and as a result your site can get penalized if you do it.
The penalty itself will vary from case to case. I have seen websites that were selling links and only lost their nominal PageRank as a penalty, meaning that the search rankings and traffic from Google stayed the same. On other cases the search rankings were affected as well, drastically reducing the organic traffic from Google to the website.
Overall I don't think the risk is worth the reward. If you decide to sell the link you'll earn $100 today, but the result might be the loss of tens of thousands of visitors from Google in the future.
Over to the readers: Have you sold links in the past? Did you ever get penalized? What do you about the issue?
Browse all articles on the Q & A category
38 Responses to "Someone Wants To Buy A Link On My Website. Should I Sell?"
CaptiousNut

I just got an offer, my first, today which led me Googling and to this post.

This is a well-read blog and yet I don't see a single poster admitting/declaring they were penalized for selling links.

FWIW, I have never used a no-follow tag on my blog either.

Yet I'm PR4…

Shaun @ UML

I haven't read the other responses so this may have already been said, but just offer them a nofollow link for that price. That way you won't be effected by Google as they won't mind and the person will get their link and any traffic that comes the page's way.

Eric C

That's what I ended up doing, and I never heard back from them.

Ari

I have selling link 2 times but not in the post, and it is only for one year. My website is just find, not get penalized by google.

idreesfarooq

Well, I am still thinking that is it worthwile to compromise on your page rank for just $100? For me, never ever as You have to do a lot of hard work to get that rank. If the same offer is given to me, a straight forward no will be my answer. sure

Eric C

I think guest posts can be just as bad, if they're not written up to quality and are used just to get back links.

John McNally

Being a cynic, I didn't realise the $100 offer was genuine. I thought it was a scam of some sort, with an administration charge of $20 payable first, before the mythical $100 gets sent.

John
Not trusting anyone in Leamington Spa, England

Eric C

I would never pay someone first to pay me. But great point, something I hadn't thought of.

Jenn@FFP

Simply saying no to all text link ads is a very broad statement and rather over simplifying the situation. If you use sold links sparingly and the link is relevant to the content, why wouldn't you link to another source for your readers? This would actually increase your credibility with your readers. The reader has no way to know if your link is paid or not so the only issue is relevancy and the "nofollow" attribute. Incidentally, Google may not even know if the link is a paid link unless the source is on their database of known link sellers.

When entering any advertising contract you want to establish time lines for how long the ad will be placed as well as other details like whether the link is "nofollow". Many companies don't want the Google juice, they want the exposure and ad space (like a billboard on a busy highway). It's important to find out what the other party wants then determine whether it fits with your agenda and goals. It's business. Treat it as such and you should be fine.

Toby

interesting comments again my blog is fairly new so Ive not had those kind of approaches, I did however have an email today asking about links -so timely advice I'll take on board some of the comments from more experienced posters -thanks

Find All Answers

I personally will say a big NO to selling links on my blog. After all I don't want to pass the link juice, don't want to get penalized by Google and don't want to divert my traffic away. More importantly, I wouldn't want to spoil my blog's reputation.

Jane.

Glenn Ferrell

Another broader question (more complex in some ways) is "If someone I know (perhaps a friend, or someone I have done business with) requests a link, under what circumstances (if any) should I agree to add the link ?"

Daniel Scocco

This needs to be your call. In my opinion it depends on how relevant and natural the link will look like.

Bobw

Since I am new to blogging, I find this type of article helpful in my understanding of where you should direct your energy. Thanks for the useful info. I know that there are lots of us "newbies" that would probably not ask the question because they just assumed that the answer is straightforward. But seeing this come up, now I know to keep my eyes and ears open.

papa

It's a financial transaction and should be evaluated as such.

I took a look at Eric's site. He currently has two small-ish AdSense boxes that seem to be the his only source of monetization.

He should also consider whether where his traffic comes from. If it's not search engines and mainly referrals, perhaps search engine ranking isn't so important to him. (I don't know).

If someone else wants to link to the page, they should at least be paying "market" rates. He should consider whether what he is being offered is comparable or interesting. Is he to keep the link up forever? Can it be NoFollow? How does it compare to his AdSense income?

Eric should also evaluate the link buyer's site. Does he want to be associated with it? Perhaps or perhaps not.

Eric can also ask for more (everyone has a price…), perhaps develop a more involved affiliate / advertising relationship with the person asking, maybe change it to a banner ad.

There are many possibilities here that could possibly work for both parties.

Daniel Scocco

Just because he doesn't get traffic from Google today we can't assume this will not change in the future, so ruling Google out your traffic sources for $100 is still a bad idea in my opinion.

Eric C

Hey,

First off, my site isn't really geared around monetization yet. We have a small but dedicated following. My co-writer and my goal is to write, and we're using this as a platform.

And as far as making money goes, we make most of our money as amazon affiliates. (We're actually thinking of taking down the adsense boxes; we've already dropped from three to two.) But again, the money only goes to hosting, really.

And our traffic is roughly 25 direct, 25 refferal, 50 Search engine.

We ended up offering a no follow tag, and never heard back from them.

Umesh

Adding affiliate text link from amazon bad idea then?

Daniel Scocco

Just add a nofollow tag to the link to be safe.

Vivek Parmar

One more thing i like to ask that if anyone adds a nofollow tag to that link then still google will penalize that site??

Daniel Scocco

No, if you add nofollow tag that is fine.

TUJK

I am selling blogroll $75 annually on one of my PR5. I dont confuse with Google SERP as my blog is not intended for SEO.

Well as your backlinks is so many 1,900,000 you and your alexa is so very good (4000!)…. oh man… you may sell your blogroll for $1000 annually not $100

Mathew Day

Heck no! It's not worth the risk just to make a few extra bucks. You probably have a better chance to make the same amount or more if you just put your own relevant affiliate link up instead.

KimC

You ask your readers if they have ever been penalized for selling links. How would a blogger know? Would you see your pagerank drop immediately and significantly?
I have always been willing to sell links that I think are useful and relevant to my audience, while refusing the ones I wouldn't personally endorse.
Is there a substantive difference between selling a relevant link on a post you've written, and allowing a guest poster to include the link? In the end, it seems to me google would see it as all the same, while your pocketbook would feel like you got paid $100 to write a post on your own blog.

Daniel Scocco

You would know if your PR dropped by 2 or 3 points on the next update, or if you organic traffic started to tank.

Ryan Biddulph

Hi Daniel,

I feel it's always a poor idea to sell out in this way.

I too have noticed a rash of these type emails recently and almost all are concerning education sites. The question to ask is, how successful are these sites if they're mass advertising in this manner? Do you really want this link on your blog? Especially if it's for 100 large?

Antonio makes a great point above. Let these folks write a guest post if they want to include a link. Let them offer something of value to your readers.

Think Big Picture. Forget the $100 bucks you can make in the moment and focus on the tens or even hundreds of thousands of dollars you can make over the course of a career from future google traffic down the road.

When posed with a monetization question concerning your blog ask yourself this question: would a rich or poor person do this? Would a struggling or confident person do this? To become successful, do what successful people do. Think Big Picture and leave the "just getting by and needing a couple bucks" tactics behind. It pays off big time in the long run.

Thanks for sharing your insight Daniel. Enjoy your weekend!

RB

Eric C

I totally agree. We ended up not offering the seller anything.

Coloring Dude

I get loads of emails asking to sell links, but keep well away pretty sure Google wont look favourably at someone who is selling links.
I do find it quite interesting how fine the line can be between 'buying links' and what some call 'buying advertising space' (with a text link, must be followed) 🙂

Thomas

Um YES you should do it! Just because Google says its "bad" doesnt mean it is! Look all around you…practically every big site sells links.

You just have to be careful not to sell more than a handful. And make sure those links are from your same niche.

Google is greedy and would rather you spend the money on their products like PPC.

I work for a large company and we purchase links….as do all our competitors! And these guys have Page Rank of 7 & 8!

Rison Simon

Hi,
Will Google take action if the link is no followed? Aren't there many pay per post networks that essentially place links in post but make it no followed?

Are aren't there sites like infolinks and textlinkads that sell links? Is Google against them?

Daniel Scocco

If the link has the nofollow tag Google is fine with that, even if the link is sponsored. That is why nofollow was invented, after all.

Eric C

That's what we ended up offering the emailer was to have a no follow tag. They said they weren't interested.

Moise Levi

People trust YOU when they read YOU.
The moment you promote garbage, they stop trusting you.
Sell your own products (ebooks, books, seminars, etc ….)

Vivek Parmar

In affiliate marketing you will sell products by masking the affiliate link. does this will not affect the google page rank?? or does not pass link juice?? + for product reviews also.
Selling links are bad and you do not think about it

Destination Infinity

I think affiliate links affect the rankings/ traffic even if you participate with GAN… I am not very sure on this one, but based on my experience, it probably does… unless your site is already very popular, then perhaps not.

And I agree with Daniel on this one, I think selling links/ exchanging links is not a good idea… Google somehow gets to know about these things very fast…

Destination Infinity

Daniel Scocco

Depends on how you setup the redirect, but in most cases it will not hurt your SEO.

Togrul

Hi and thanks for sharing this.

Actually my blog is quite new and I haven't received such proposals yet. I'll take you advice and not deal with those if I get any.

Thanks again.

Cheers,
Togrul

Deceth

If you're spamming links, I can understand being penalized. However, if the link legitimately makes sense on the page, I don't think you should be penalized. If so, this would be quite hypocritical, since Google offers contextual advertising services…

It wouldn't look good if Google penalized you for placing a paid link on your site, but would not penalize you for placing the same link via a paid ad where they get a cut…

Of course, if you are spamming nonsensical links all over the place, then yes, your site should be penalized.
Comments are closed.