SMS Campaigns: 5 Success Stories and Why They are Useful for Your Mobile Strategy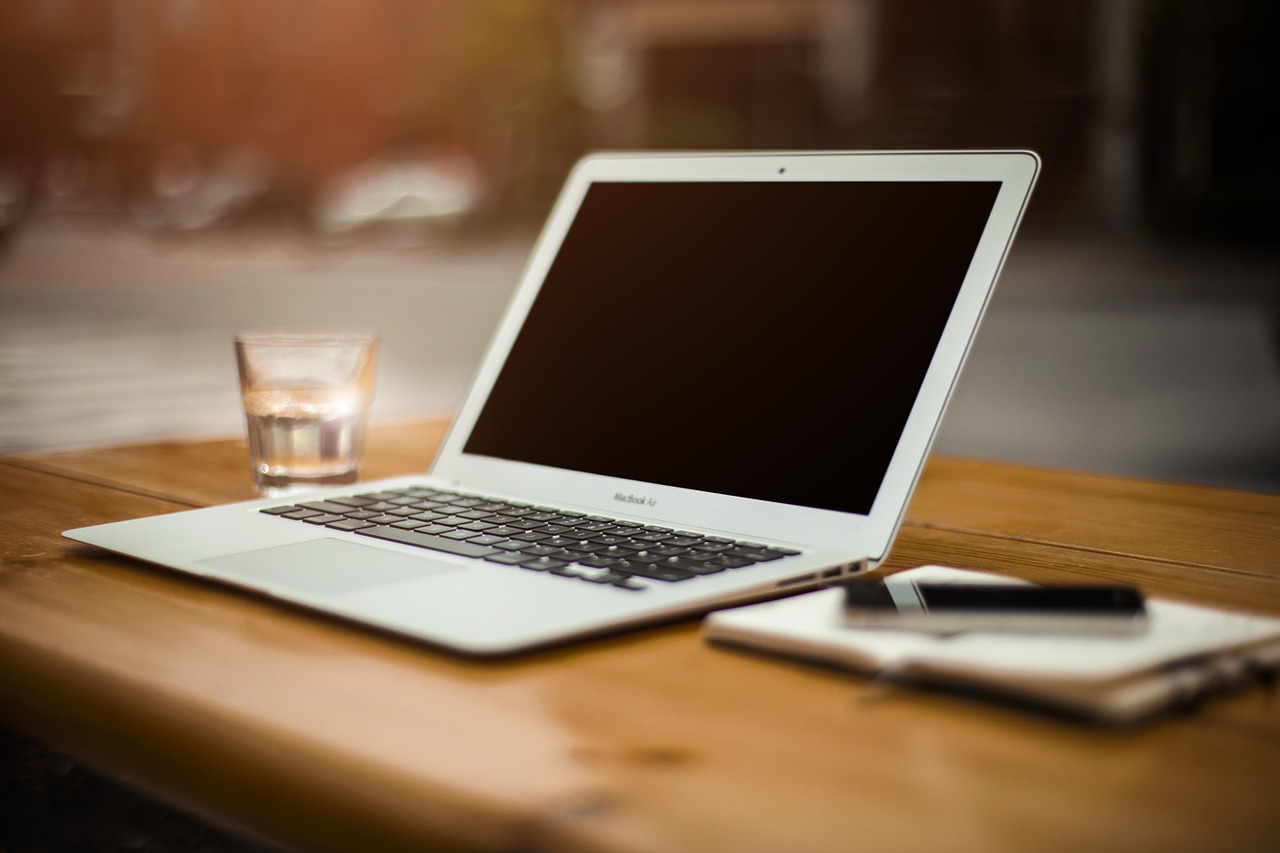 SMS campaigns are a strategic tool for your mobile strategy. If you think this is an outdated means of communication, then we'll give you some data to consider: 100% of mobile devices can receive and send text messages. Over 350 billion text messages are sent across the world every month, despite the growth of apps such as Facebook Messenger and WhatsApp. Even companies like Coca-Cola still invest 70% of their mobile budget in SMS campaigns. Perhaps you should consider doing this as well.
Why invest in SMS campaigns?
There are many reasons why SMS will continue to work:
– SMS is created for mobile, so it has the same characteristics that people expect on this device: immediacy, simplicity, and speed.
– Mobile phones have a built-in SMS function so there's no need to convince users to download anything, unlike apps.
– SMS has a higher open rate than any other marketing tool. Over 90% of SMS messages are read within 3 minutes, compared to 22% for e-mails, 20% for tweets and 12% for Facebook posts.
– 65% of smartphone owners are open to receiving SMS offers on their phones.
Another interesting fact is that this means of communication – apparently simple and lacking of expressive possibilities – offers many creative opportunities to promote your brand. Still not convinced? Follow us as we unfold 5 stories of successful SMS campaigns, which achieved great results with simple but effective strategies.
How to create an SMS campaign: 5 success stories
#1 Aer Lingus and SMS campaigns for customer care
The airline, Aer Lingus, had to find a system to inform its passengers about delays or cancelled flights. Which system could be better than a text message? The SMS implementation was tested for the first time when the company encountered a problem with a flight from Malaga: due to some technical problems, passengers had to be informed to get to the airport 90 minutes earlier. By sending timely SMS, 75% of the passengers managed to arrive on time, thus avoiding refunding a large number of people and also increasing customers' perception of the company's reliability.
This is an example of how the immediacy of SMS can be positively used for customer care: every time your brand has something urgent to communicate, SMS is an inexpensive way to do this. It will instantly reach a large number of people, with the certainty of being read within a few minutes.
#2 Pepsimax and the perfect call-to-action
Pepsi launched an SMS campaign inviting consumers to send a message with the text "PEPSIMAX" and a numerical code in order to win tickets to a baseball match. The campaign had great success, not only because the prize was enticing, but also because the call-to-action (the code to type) was clear and customers knew exactly what to do with it. The creativity of this campaign focused on the means that was being used: the SMS.
Here's what you can learn from this story: if your SMS campaign is based on a code, prioritize it by putting it under the spotlight. The immediacy of the CTA is the key to boosting your campaign results.
#3 Carl's Jr. and limited time promotions
This fast-food chain, with over 1,300 restaurants around the world, is specialized in quick service. To promote its specialties and defeat the competition time wise, it needed a tool that could meet the customers' need for immediacy. They inevitably chose SMS. The campaign consisted in sending to its customers' smartphones a limited time offer of a burger combo at half price. The result was instantaneous: 20% of people who received the text message redeemed their coupon in one of the restaurants a few hours later. For every dollar spent in the SMS campaign, Carl's Jr. generated $14 in new sales. Try to create something like this for your brand. Think of a limited time promotion and choose SMS to inform your customers. A further advantage is the fact that, unlike traditional campaigns, the results can be measured right away: if a queue is forming a few hours after sending the SMS, you hit the target.
#4 Kiehl's and SMS integrated communication
The dermo-cosmetics brand, Kiehl's, created a campaign which integrated e-mails and SMS. Subscribers to its newsletter received an e-mail which invited them to try the new SMS service to receive discounts and promotions. For a six-month period, customers who activated the service by sending a text message with the keyword "Kiehls", received up to 3 specific offers a month based on their geographical location. The results: over 73% of people who signed up for this service made a purchase after receiving an SMS. And 81% completed a survey with useful suggestions to improve the campaign. In this case, the winning idea was that of integrating the use of SMS with other communication tools such as e-mails. In addition to increasing the visibility of your promotion, you can grow your contact database. Start from the e-mail addresses or phone numbers that you already have and invite people to fill in the missing data in exchange for a discount.
#5 BMW and the right time
The automaker, BMW, created a multimedia campaign to remind people of the importance of changing their tires during winter. This campaign focused on those who bought a car between March and September, considering that they might need winter tires. 1,200 customers received a series of MMS with a product proposal, and they were invited to contact the nearest authorized BMW tire retailer. Over 30% of the customers who received the message bought winter tires and this campaign had bumped up the company's revenue by over 110,000 pounds.
There are two lessons to be drawn from this case. Firstly, target analysis and campaign segmentation: if you have a very large database or a very specific promotion, do not waste resources. Identify your target and send the promotion only to them. Secondly, the strategic use of time: make good use of the SMS' immediacy to send your promotion at the appropriate time.
Are you ready to create your SMS campaign?
Did the stories above give you some interesting ideas for your mobile strategy? Once you've come up with an idea for your SMS campaign, you have to rely on a good system to send your messages. There are many interesting alternatives on the web, such as systems to create mobile sites and apps online with a built-in SMS sending tool, like Text Request for example. In this way, you can go mobile with just a single tool and carry out your campaigns on the same platform, via SMS and other means.
This year 100 billion dollars will be spent on mobile advertising. If you're currently not investing on any SMS campaigns, it's not too late. You still have time to catch up and take an action. If you're already doing this, what results have you achieved so far? Can you run your SMS campaigns more effectively?
Silvio Porcellana is the CEO and Founder of mob.is.it the online tool over 1,000 agencies and professionals use to build mobile websites and native apps for customers worldwide. From his retreat in the Monferrato Hills in North West Italy, he bootstraps companies, writes about web and mobile marketing, and helps customers succeed online. Read more from Silvio at mob.is.it blog.
Browse all articles on the Web Tools category
3 Responses to "SMS Campaigns: 5 Success Stories and Why They are Useful for Your Mobile Strategy"
a4nuser

Step 1: Understand the overall company strategy, dependencies, and competitors

Step 2: Define your Enterprise Mobile App Strategy

Step 3: Define the Single Product/App Strategy

Step 4: Define the Product Management Implementation Strategy

a4nuser

In full, the report:

Identifies the major mobile technologies being used to reach consumers.
Sizes up the potential reach and potential of each of these mobile technologies.
Presents an example of a company or brand that has successfully leveraged that mobile technology to reach consumers.
Assesses the efficacy of each approach.
Examines the potential pitfalls and other shortcomings of each mobile technology.
To get your copy of this invaluable guide to the world of mobile marketing, choose one of these options:

Subscribe to an ALL-ACCESS Membership with BI Intelligence and gain immediate access to this report AND over 100 other expertly researched deep-dive reports, subscriptions to all of our daily newsletters, and much more. >> START A MEMBERSHIP
Purchase the report and download it immediately from our research store. >> BUY THE REPORT
The choice is yours. But however you decide to acquire this report, you've given yourself a powerful advantage in your understanding of how mobile marketing is rapidly evolving.

a4nuser

Here are some key takeaways from the report:

As consumers spend more time on their mobile devices, marketing campaigns are following suit. Mobile ad spend continues to lag mobile time spent, providing an opportunity for creative marketers.
Marketers should leverage different mobile tactics depending on the size and demographics of the audience they want to reach and the type of message they want to send. With all tactics, marketers need to respect the personal nature of the mobile device and pay attention to the potential for communication overload.
Mobile messaging — particularly SMS and email — has the broadest reach and highest adoption among mobile users. Messaging apps, relative newcomers but gaining fast in popularity, offer more innovative and engaging outreach options.
Emerging technology, such as dynamic creative optimization, is breathing new life into mobile browser-based ad campaigns, but marketers should keep an eye on consumer adoption of mobile ad blockers.
In-app advertising can generate high engagement rates, especially with video. Location-based apps and beacons offer additional data that can enhance targeting capabilities.

Flexible platforms enable scalable mobile application development. Once a company moves beyond building five to ten apps, it looks for software tools to scale its development efforts. Platforms provide modules to support critical management elements such as testing, app version control, application catalogs, performance analytics, security and lifecycle management. Unlike the rigid platforms of yesteryear, today's mobile development platforms are modular, offer standards-based interfaces and work with multiple front-end design methods.

• Data should be secured across devices, networks and clouds. Mobile and cloud computing have changed how data is accessed and where it lives. In a mobile world, the concept of a data perimeter where data can be secured has vanished. Data must flow seamlessly and securely between a corporation's data center, the cloud and mobile devices. With over 67 percent of companies supporting BYOD, companies must be able to separate and control business data across personal and corporate-owned devices.

• Mobile applications move from pretty to transactional. Applications need must connect to data from numerous back end systems. An application is useless if it can't access the data a person needs. IT should create mobile optimized access to a variety of enterprise systems such as SAP , Oracle ORCL +0.20%, legacy databases and custom applications. Companies can look to mobile platforms for middleware services to securely connect this data into applications and cloud services.

• Mobile apps become a collection of data that represents an entire workflow. In the PC world, a person used multiple apps to complete a workflow such as ordering supplies. In the mobile world, data must be collected from multiple systems and presented in a format where a person can take action. This action could be as simple as an approval or as complex as finding and purchasing a product. To do this, companies will use enterprise integration and sync software (mobile middleware) to link data from systems such as enterprise resource planning, databases and financial systems into mobile applications.
Comments are closed.