Six Steps to a Stress-Free Blogging Habit
If most of us managed our money like we managed our blogs we'd either be bankrupt or deep in debt. We certainly wouldn't have any savings!
A scenario: you boot up the 'compose' screen of your blogging software, fidget a little while waiting for inspiration to strike, get a post idea, write it, format it, and hit publish, all in one go. Does this sound like your daily blogging routine?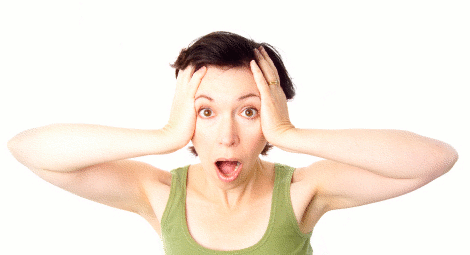 There will be days, unfortunately, when this routine is interrupted: when inspiration doesn't come, when words feel like they're being scraped from the bottom of your skull, when the computer restarts itself and you lose everything, or when there's a show on TV you just can't tear yourself away from… That's life, and it's important to develop a blogging style that isn't derailed by these little hiccups.
In this post I want to outline six steps to a blogging habit that will have you churning out posts consistently and stress-free.
1. Budget your time
It's important to limit the time you spend reading feeds, checking stats, moderating comments, and so on. If you set a time-limit for such tasks you'll find yourself completing them faster and more efficiently. It will help ensure you don't spend 3/4 of your evening on superfluous tasks, and 1/4 actually blogging.
2. Perform certain tasks on certain days
This is not for every blogger, but you might find that it suits you. This could mean writing certain types of posts, or covering certain topics, on specific days of the week, for example. Each day you'll be clear on what type of blogging you need to do. You might also allocate one day a week to process your inbox to zero, another to work on your layout, and so on.
3. Develop many more ideas than you actually use
One of the most useful things any blogger can have is a bank of ideas they can turn to whenever it's time to write a post. A well-developed idea means you need to do less work later, but even a headline can be enough to kick-start a post. A good collection of ideas will ensure you're never kept from posting by a lack of inspiration again.
4. Write more than you publish
Like the simple but true 'spend less that you earn' principle of saving, you can develop a surplus of blog posts by writing more than you publish.
Let's say you wrote one extra blog post a week for one year. At the end of the year, you'd have 52 surplus posts: enough to put your blog on autopilot for almost two months! You can also dip into these surplus posts when you don't feel like writing, or experience some other kind of blogging emergency.
5. Set your posts for timed release
Rather than writing and publishing in one go you can use a simple WordPress feature to establish a posting time-table.
Open the 'Post Timestamp' panel in the sidebar of the post compose screen and select the 'Edit timestamp' box (this is important!). Set the timestamp to the date and time you'd like the post to go public, double-check everything is correct, and hit publish. Your post will appear on your blog at the time you've selected. (Tip: make sure you've set your WordPress account's time setting to match your local time via the 'Options' panel.)
You can make sure your posts are set to auto-post on the correct date and in proper order by viewing them in the Manage > Posts panel.
Readers like consistency. It will be better for you and them if you make a commitment to post at certain times, on certain days.
6. Write each week's posts in one or two batches
One thing you might notice is that writing one post can loosen up your writing muscles and help the words come easier. Most of us make the mistake of stopping at this point, rather than capitalizing on our warmed-up state.
Writing posts in batches means you can set them to future-post and take a few days off worrying about creating content for your blog. Most bloggers, for example, don't post (or post less) on the weekends. You could use this time to write your posts for the week.
Browse all articles on the Writing Content category
30 Responses to "Six Steps to a Stress-Free Blogging Habit"
Simona

Great list. Being organized is so important for a stress free productivity. I like your idea of writing posts in two batches for the whole week. In particular, writing it on the weekend. That gives you a head start for the week. What a stress free way to start your week! Thanks for the list.

sandeep

stress is the ghost which makes a man physically and mentally sick.so it should be avoided.Stress is a normal physiological response of the body to hostile environment.
yoga helps a lot in reducing any type of stress.it's very useful for the people to reduce their stress in unfavorable conditions.
meditation is also one of the best way to get rid of it.Normally business people undergo more stress when compared with a normal man.so it's better to drive it away.Stress can affect children, adolescents and adults. Though the stress factor may be different in different age groups, the outcome is more or less the same

Damien

Good stuff. I used to follow the future posts ideal but I found that it is very hard to wait to release stuff I feel good about. I think in theory it is better to wait, but I still don't see why it is in my interest to wait, except of course, to edit.

Genesis

I have found that writing all my posts on Sunday and setting them to publish during the week is the best way to make sure I get them out on time and is also a lot more time efficient.

Big Fella

Scott comments:

"I would also add re-read your own writing about 10 times before you post and about 15 times after you post."

Just like the carpenter's old adage, "Measure twice, cut once", Scott's recommendation should become a blogger's mantra.

Mark – ProBloggers Matrix

One thing a lot of people FAIL to understand is that blogging WILL REQUIRE a great deal of their TIME.

Another thing they fail to do is to PLAN.

You must also INNOVATE. If you are afraid to be different, do yourself a big favor: Delete your entire domain off your server. Then, slowly back away from the keyboard.

It is also important to be able to think WAY OUTSIDE of the "normal" box, if you will. If you can't or won't think outside the normal box parameters, you better never ever even think about blogging!!!!

Before you ever start blogging, make certain you have PASSION for not only your topic, but also for blogging in general! There is a titanic amount of work involved. If this sounds like too much for you, don't blog. You have got to have a CRUSADER'S ZEAL FOR BLOGGING today, you have got to be on FIRE for your niche and your readers! If you don't have that, then turn off the computer and back slowly away from the keyboard.

I have been laughed right off blog comments because I use an Invision Power Board to organize my blogging. Readers of blogs have nearly died of asphyxiation because of laughing so hard at me and my certifiably crazy methods of blogging.

BUT, I PERSEVERE. I don't give a damn what people think. I'm gonna stick out in this blogosphere and I'm gonna get noticed. There's 75,000,000 blogs out there. You don't just have to make waves, you've gotta generate 3,500-meter TSUNAMIS!!! You have got to ENGAGE other commenters! Whenever possible, ENGAGE the BLOG'S AUTHOR!! Do this a lot! If it turns out they won't engage because they're yellow, stoke the fire up a notch! Do an end run around 'em and go right over their head and take it to the major forums! No forfeiting is ever allowed! It's all or nothing!

Life is gonna interrupt your blogging. Get over it. What you need is a good plan. If you stress over blogging, the only person you have to blame is YOURSELF!!

Sit down and brainstorm ideas for posts. Read 1200 blogs a week like I do. I have literally thousands of ideas stored up on my IPB forum, in restricted forums, where I patiently develop them.

Carry a small pocket notebook and a mechanical pencil and write all your ideas down. Then develop them.

I have thousands of blog post ideas stored on my forum. I also have notebooks in my office with ideas written on them.

Hundreds of them are in development. I develop posts in a subforum of my trusty IPB forum, and when they are near completion, they graduate to my blog's dashboard, where their design and composition are finalized and they are released to the public. Approximately 8 to 13 of those are contentedly sitting in my blog's comfortable dashboard, secure in the realization that they will soon be published in due time, for my readers to smack their lips over.

Me, stress over blogging? I'm the man with the Ultimate Plan.

Don't complain about not having ideas for your posts. It's Your Fault.

Read forums systematically, like I do. You want to build a great blog, you gotta go out and do the work! You've trained long and hard, young padawan, you've got a popular blog, but you're not a Pro Blogging Jedi yet!!

You must be prepared to spend hours reading offline and online. Hitting the books in college doesn't hurt either. Technology is not only going to keep on developing, but it will accelerate. It will wait for no one. Technological developments will significantly impact bloggers and they will not stop. Keep up or get left behind. Swim or drown. It's your choice.

Read bloggers forums, SEO forums, Webdev forums and Writing forums! Read tech forums if at all possible. Participate on them! Read as many blogs, within and outside of your niche, as you can. Comment on them! Participate in blog carnivals and group writing projects, and also read all the submissions and comment on those blogs as well!! When I say read all the submissions in blog carnivals and GWPs, I do mean ALL of them!! Read and heed all of the leading blogs in your niche!

Read my tips and Quit Stressing over Blogging for once and for all.

I love blogging! There's nothing I would rather be doing, than to be blogging. 🙂

For more tips read my ProBloggers Matrix blog.

Suzanne of New Affiliate Discoveries

I find that when I take up a new blogging project, I violoate ALL of these rules! I need to start setting limits on blogging. THanks. I'm featuring this post (and another one of yours) in this week's "Sunday Seven" so stop by & check it out.

Ruchir

My routine has never been like that. Actually, I never set aside time for writing. As soon as I get an idea for a post I quickly open Word/Notepad and type the main points. If I have the time and am not feeling lazy then I type out the whole post. On most days, I get idea after idea. Currently, I have ideas for about 100 posts, so I doubt I'll ever run in a lean patch.

However, I do set aside time for reading other blogs. That's where I get most of the ideas…

Catoneo

Referring to blogging recurrence I think the post frequency matters less than post regularity.
If readers are used to pick posts every day or every second day or every week and if we can cope with such an "addiction" the blog is successful, should the content be above average.

Another great idea from Daniel is the day color tuning. I'll try that on every second day post frequency.

so

Great post. It can serve as a guide for my blogging practice. Thanks.

Jessie

All your points make sense and I'm guilty of number one. I really agree with that last bit on point #5 though. Every evening when I come home, I know there'll be a new post on DBT, like eating breakfast and reading the newspaper. 😀

Mandy

Great post these are the 6 essential rules to managing your blog well.

I use a notebook to put my ideas down and keep me organised. I haven't got the best memory in the world, so it means I don't forget that great idea I had in the morning but I can't get to my computer until later!

Tibi Puiu

Excellent advices, but unfortunately i can't live up to them, as I'm a very busy blogger. I'm in senior year in high school and I've got a lot studying to do, plus i manage 3 blogs. I barely post 1 post a week on my personal blog 😀

Chris Jacobson

Good post! I've been following your advice from the blogging emergency article and now have 24 posts saved up to run on autopilot. 🙂

Sergio

great tips, is very useful, thanks!!!

Skellie

@ blogstheme: I don't think you have to do it every day. I honestly believe you could have success with one great post per week. Copyblogger, for example, rarely updates more than 3 times a week. The emphasis is more than ever on quality over quantity. If the time commitment is stressing you out, post less, but post better 🙂

You might great article I read today on why post frequency doesn't matter.

blogstheme.com

The main thing that I dont like about blogging is that it's a full time job you have to do it everyday in order to have success, you cant just skip it for 1-2 weeks, that would lead to disaster!

Courtney TURTLE

Batch posts is the key for me! Once set aside the time to write and get the creative juices flowing I find that it much easier to keep going than it was to first get started. Having to "get started" every night sometimes seems too daunting or I am feeling off and that evening's work is not nearly as good as it should have been.

And as far as topics: as long as there are forums, blogs and news in general, there will never be a shortage of great ideas to put a new spin on.

Forrest

I like the advice about writing more than you publish … I've been doing this, but never stopped to think why.

raj

Excellent advice. Despite my experience, I haven't achieved stress-free blogging, but I am starting find I can reduce my weekly hours and relax a little. I'll stress your advice about blogging in batches. Whenever I get the bug, I'll write as much as I can. It's a nice feeling knowing your ahead of your schedule.

Skellie

@ Scott: Haha — there's certainly nothing worse than discovering a massive typo/broken link a full eight hours after your post went live…

Scott

Thanks for the list… I would also add re-read your own writing about 10 times before you post and about 15 times after you post. 🙂

Mike Pedersen Golf

I kind of wing it! If I don't feel like posting I don't. But then by the very next day I"m refreshed and anxious to get at it! I feel less pressured this way and come up with more valuable posts for my readers.

Skellie

@ Big Fella: I had no idea for months either!

Big Fella

So THAT'S what the "Post Time Stamp" panel is in WordPress, brilliant idea.

Thanks for the tip.

Skellie

@ Brian: Sounds like you've developed a really solid habit. That's excellent to see.

@ Daniel: My ideas/visualization tool is a Moleskine notebook. More portable than a whiteboard, but much less space for mind-maps and so on.

Daniel

A white board is a very nice tool to keep your ideas and visualize them easily.

Brian Auer

I've been doing many of these things for about the last month or two, and things like this are definitely life savers. I do all my writing for the week on one day, and I have set tasks for the rest of the days. I also got in the habit of posting similar article-types on each day of the week, so my readers are aware of what to expect next. I also sit down once a month and just write headlines. I find that the task of coming up with ideas is sometimes the hardest part, but it's not so bad if that's your entire focus for one day.

CSS

Great tips, all ones that I either use or mean to use. When I started blogging, I decided I was always going to schedule the week's topics at least the weekend before. I'd like to go farther back and have the whole week's posts done the weekend before.

I have a list of about a hundred ideas. My goal is to turn a lot of these ideas into "emergency" posts. Right now, I'm still usually revising a post the morning I want to publish. Thanks for reminding me to step up my efforts to get ahead.

Bill

My mostly used feature of WordPress is the Edit Stamp. Excellent tool; I can write 2 posts and stretch them over 2 days or so.
Comments are closed.