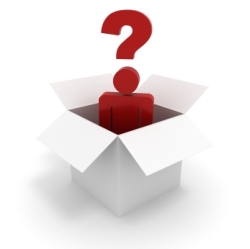 This post is part of the weekly Q&A section. Just use the contact form if you want to submit a question.
Matej asked:
When someone purchases text link for a month on one site in order to increase their SE rankings – is it enough, or it needs to stay in there at least couple of months? Will Google notice when someone removes the link? For how long people buy text links, is there some rule?
First of all I don't recommend purchasing text links for search engine optimization (SEO) purposes. While this practice was widespread and reasonably secure until some years ago, in 2023 Google made a special effort to combat it.
Their objective is to keep their search algorithm working as efficiently as possible, to make sure that when you use their search engine you will find just what you were looking for. That is what keep them in business, after all.
Paid links might disrupt those search results (according to Google), so they tried to extinguish the practice from the Internet. Many websites that were selling (and some that were buying) got penalized last year, and most webmasters started playing on the safe side.
Now I am not saying that buying text links for SEO is right or wrong. There are good arguments on both sides. However, we need to accept that Google has its own search engine, and the rights to dictate the rules inside it. If you want to get listed on their search index, you need to play by their rules. Period.
Some people disrespect those rules deliberately and try to fly under the radar. That is a strategy too, but a risky one in my opinion. It is liking trying to cheat in a poker game. If they don't catch you, you might end up with good money. If they do, you will be in trouble.
How you want to play the game is up to you though, and I am not here to preach anyone.
Back to the original question: if you are buying text links for SEO, for how long should you keep them?
The answer depends on your objectives.
Sometimes people just want to get a website indexed fast. For that case purchasing a link on a trusted website for one month should be enough (for the matter of fact purchasing the link for a couple of days should already get you indexed).
If your objective is to increase your rankings for searched keywords and increase your overall organic traffic level, though, you will need keep the paid links live constantly.
Why? Because Google is constantly monitoring the links that point to your website, always recalculating your rankings and overall trust level. Suppose you have an article about "superman comic book" that is ranked in page 2 of Google for that search query. You then purchase a text link on a popular comic books website, and that link propels your page to the second result in Google. If after one month the website owner removes your link, as soon as Google spiders it and finds that the link is gone it will immediately recalculate your search rankings, and if all other variables stayed the same, your page will go back to the second page of the search results.
Sometimes it might take longer for the effect of a removed link to appear, because some websites get crawled only once in a while. Sooner or later Google will crawl it, though, and if the link you purchased is not there anymore it will stop yielding results for your search rankings.
SEO Checklist
No More Text Link Ads and Paid Links?
Double Check Your Links