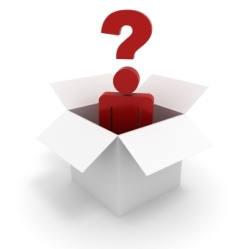 This post is part of the weekly Q&A section. Just use the contact form if you want to submit a question.
Grateful Al asks:
I have come to believe there is little to be gained with a static old-school website being built, even with the plug&play type site builders available. Is it worth the extra time and effort to build a "typical" website?
First of all I don't think it is a matter of how much time and effort you will need to spend building a "typical" website or a blog. The central point for this decision should rather be the use that you will make out of the site.
Secondly, I am also not sure if it still makes sense to talk in terms of "typical" websites. What would a typical website be? Something static and coded in raw HTML?
If that is the case, then probably you should avoid it. Why? Because today we have publishing platforms and content management systems (CMS) tailored for all sorts of purposes, and they will make your life a lot easier.
In other words, if you want to build an online store, look for a CMS that does that. If want to publish new content on a regular basis, look for a blogging platform and so on.
As for the characteristics of each website, well, I think it completely varies on a case by case basis. You could have a blog with a static front page (e.g., promoting an ebook or the paid services of the blogger) just like you could have a company website with a dynamic homepage (e.g., listing related news and articles).
The takeaway message is: do not limit yourself to what is seen as "typical." There are no rules on the web. Everything is flexible and modular. Just choose a CMS that has all the features that you need, and then build your website around your own goals, regardless of what other people are doing or saying.
On a footnote, I also don't think that you need to spend money for your CMS. WordPress itself can be used to create any sort of website. And if you want something more specific, there are plenty of open source solutions around.