SEO Strategies For 2011 And Moving On From Algorithm Changes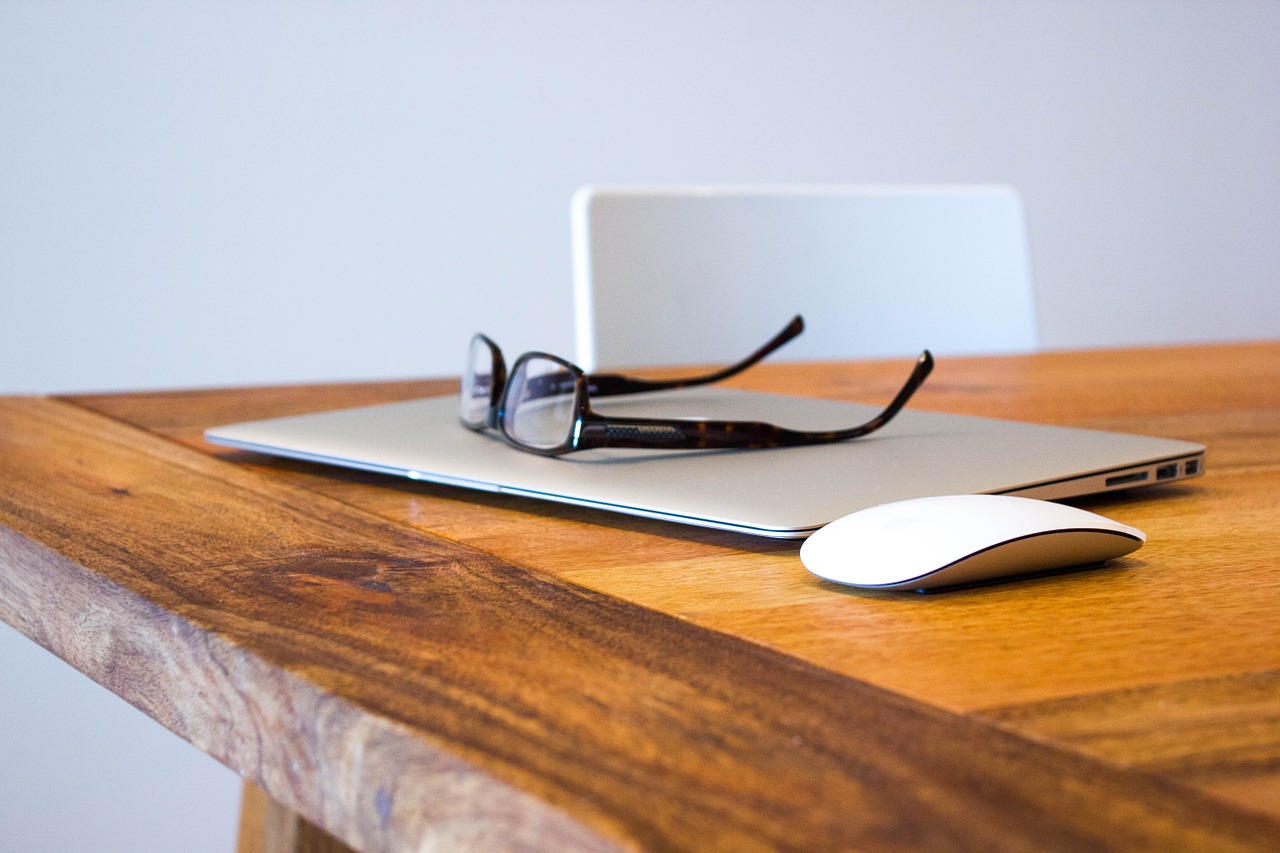 This is a guest post by Abdul Karim. If you want to guest post on this blog, check out the guidelines here.
I got a chance to attend the Affiliate Summit West 2011 in January got a chance to meet some heavyweights in the SEO world such as Todd Friesen of Performics, Greg Boser of Blueglass Interactive, Stephen Spencer of NetConcepts. I had a lot of takeaway information from the seminar, one of the most useful was the ask the seo pros talk panelled by the aforementioned gurus.
I've noticed a lot of talk in forums about many sites getting deranked or even completely removed from SERPS altogether. Let's not forget the content farm debacle of late, and all the talk around that either. SEO has changed, and black hat methods are fast becoming redundant, and if you haven't switched to more long term white hat means now is the time. Here are some great takeaway SEO tips I got from the summit.
1. Article Spinning
Article spinning is the act of rewriting articles by computing alternative words and sentence structures. Most spinning articles tend to read very poor, and thus end up on unmoderated low quality sites, and therefore the links tend to be low quality too. Additionally the poor return on investment on spending so much time spinning articles are better spend on high quality content that sticks around builds linkjuice over time, secondly if it works it still leaves room for your competitors to do a backlink analysis on your site and report you to Google.
The days of article spinning is numbered, it may work to an extent, however Google recently tightened the noose around content farms that accept low quality articles, which also means the linkjuice passed has reduced as well.
2. Scalable Whitehat Solutions
Focus on quality not quantity; guest posts on high quality blogs with high RSS readerships and daily visitors are valuable. Aside from creating high quality content, you should build relationships with other bloggers and influential social media players and leverage your contacts to get your content promoted across the social media networks.
There are many high PR homepages that do not treacle pagerank over to subpages, so much of the work lies in promoting the individual blog post, which can be speeded up with high quality content and good social media contacts.
Outsource
The most scalable method is to outsource article writing, you may need to split tasks up between researchers and writers to utilise people skillsets better, and focus your attention on building relationships with influential figures in the blogosphere.
Linkbait
Viral marketing is a fantastic way to organically build links, giveaways, personality tests, top 10 lists, articles, widgets can help massively a fantastic way is to place linkbait/viral content on your site or produce widgets that other bloggers can install on their site which link back to you. You simply write a few press releases about the linkbait content and place on high traffic blogs and websites, and let the linkbait content rise in popularity through social media.
Authority over low quality
The future lies in being the authority in your niche, not just another cookie cutter player in the field, aim to have the absolute best knowledge in your field, and as you do you will naturally get more organic links over time, rather than having to work hard to get people to link to you.
3. Backlink Anchor Spam
More and more websites are being penalised for unnaturally high anchor text backlinks. Most organic sites tend to have the url as the anchor for the vast majority of cases, but many manipulative seos focus solely on keyword rich anchor text which is unnaturally high.
Google has evolved away from relying on anchor text to index sites on appropriate keywords. While anchor text still counts for a lot, it's important not to overdo it. It will look more closely into your page content, and the content of the linking page, if the two pages are semantically similar then google will classify the link appropriately regardless of the anchor in the link. A high authority, domain name anchored link is worth a lot more than a keyword rich low quality link.
Additionally on organic sites anchor text are more diverse, a page about cheap boots will get a variety of different keywords and synonyms, blackhatters tend to overkill it with the same anchor, to understand this Google search for ~cheap art, it will use lots of different synonyms for "cheap" in the search query such as affordable, budget, low cost etc. So a site aiming for just "cheap art" as an anchor may trigger a penalty because it appears unnatural for organic backlinks to use the exact same adjectives to describe a site, if you search ~cheap art, you will end up overwhelming with results of inexpensive art.
Exact match domains names are an anomaly, it seems because they can't be penalised for having too many keyword rich anchors for the domains, because the keyword IS their brand name. However this may get rectified soon as there are many inferior exact match domain websites ranking up against high quality content websites.
Google now has much better insight onto real user behaviour from Google toolbar, and Google chrome. And can use these metrics to evaluate quality of sites and quality of links a lot better. And can use actual click through traffic data as a sign of quality, and nullify the effect of dormant black hat links that nobody ever clicks.
4. Link Networks
Sitewide links have a low tendency of being organic and more often than not paid links, in particular footer links across a large website. It doesn't hurt to have them, however their worth is largely subsided, for cross linking related web properties it's far better to have a dedicated links page with links and a brief description of the site.
Also with regard to paying money for insertion in link networks, what tends to happen is that certain link network owners will have the same clients, and therefore across multiple websites there is a correlation of the same recurring links of unrelated websites appearing across the network, which is easy to spot algorithmically and therefore easy to penalise/discount.
About the Author: Abdul Karim is the writer for OnlineBackupServices.co, where you can read up on latest news, press releases, guides and reviews of the best backup services.
Browse all articles on the SEO category or check the recommended articles for you below:
30 Responses to "SEO Strategies For 2011 And Moving On From Algorithm Changes"
SellFromTheWeb

Sticking with the theory that just writing great, valuable content, only linking when appropriate and building a network of good relations is the best approach…

I'm feeling warm and fuzzy, lol….

Rajendra Pondel

Nice post, thanks mate

Tanner Hobin

Good post, thanks for sharing!

From a white hatters perspective, it's so nice to see a shift from quantity to quality. We all have an obligation, imho, to keep the web clean of the same old regurgitated crud.

Paul

Really? I'm sorry, but I find it tough to take advice from a post that is so full of grammatical and technical errors that lead one to question the authority and/or knowledge of the author.

You recommend article marketing outsourcing – perhaps you should have done that with this article or at least had it proof read?

"…do not treacle pagerank…" – what?

"…having too many keyword rich anchors for the domains…" – huh? Anchor text is for A tags and has nothing to do with domains. What you meant to say was "…keyword rich domain names…" But mistakes of this magnitude bring into question your level of knowledge of the subject at all.

And as for SEO advice, well… where do I start? It's hard to take that seriously either given the site you link to in your about the author box has no SEO credibility whatsoever.

You suggest spinning is dying, yet spinning is the very solution to the anchor text over-optimization you refer to. Properly spun content that varies anchor text and URL destinations can be a huge asset to SEO – not a detriment.

I'm sorry, I generally like this site and blog, but this post is way off base…

Abdul Karim

Paul, I welcome criticism, it's healthy and allows people to take a second look to re-evaluate their position. However I feel that you are being overly critical and have taken insult with regards to my position on article spinning, and are looking through the article with an eye for looking for faults, instead of being balanced with your feedback

Several of your criticisms are unfair, regarding your comment about

"…do not treacle pagerank…"

It's just a fancy way of saying that it does not pass pagerank, it may not be technically correct as far as the English language is concerned, but most people involved in SEO understand what this means.

Furthermore, with your issue with the phrase "…having too many keyword rich anchors for the domains…" used in the article, it means exactly what it says, and was referring to the high amount of seo keywords in anchors that point to certain websites that can incur over-optimisation penalties.

I have issues with some of your other points made as well, but I don't have time to respond to every comment you have made.

Paul

Sorry Abdul – I don't have an obligation to meet your definition for what is "overly critical" or what is "balanced". To me when you put something in writing you should be prepared to back it up. You state that "spinning is dead" and yet when someone argues the contrary you simply "do not have time" to respond…

And I don't have any respect for the fact that (a) you initially posted under a different name (that apparently has been edited now) and (b) you tout your SEO opinions but list no SEO site or business by which we are to have any credence in those opinions.

Web Marketing Tips

Moral of the story is build quality and natural links.

Alex

Thanks for compiling this and keeping it free of tech talk LOL
I noticed traffic to many of my niche sites drop with the algo update and I think its because many of them rely on spun content and article marekting.
May need to reassess

Abdul Karim

It may be true that article spinning is still effective for certain low competition niches, however how long for?

Experience suggests that spun articles are placed in low quality sources which provide very little authority, have a high tendency to drop off over time, and as algorithm evolves to better identify spun articles, all the websites using this method will take a hit.

You can produce junk, and if it currently works, I don't blame you. But realise that you'll get stuck in a rut constantly producing these junk articles to maintain your rank, you'll never get past that stage in your SEO/IM career.

Paul

Again you make the false assumption that just because the content is spun it is junk – that is not so. Like anything in life you can do it well or crappy…

Article spinning has lots of merits – especially for URL and anchor text diversification. Doing it right you can multiply your incoming link counts significantly. Your argument of the majority of sites that pick them up being low quality is really not relevant. 90% of the links you will ever get will be low quality and will fade or disappear over time – that's the facts of SEO. It doesn't mean that low quality links aren't useful.

For effective SEO you need both – high volume of low quality and low volume of high quality. Spinning allows you to cost effectively get lots more links and lots quicker… and if executed properly has little impact on quality. Besides, the purpose of these networks that accept spun content is for SEO backlinking and not human traffic anyway.

As far as your reference to your SEO/IM career, perhaps you should list a more potent site of yours or your SEO site that would lend some credibility to your comments. Because the site in your author box is no piece of SEO work that should impress…

Diagonismoi

Great Article, how about black hat methods? Google seems to not punish them yet!

Jason Young

I agree with that point, but that still doesn't mean that article spinning days are numbered. The article did speak about people who produce "barely readable junk", but that was the problem. For it to be fair and objective I think it needs to also show that article spinning if done right can still be a viable option.

With PLR a marketer can leap into a niche that he knows absolutely nothing about and still provide value. Best part is it won't cost you an arm and a leg if you were hire someone to do the writing compared to using good quality PLR and some spinning.

Jason

Joanna Ciolek

Basically I've your goal was to continuously chase after better rankings, you're going to have to change your game. Google is getting smarter and it's getting harder to try to "beat the system".

On the other hand if you're growing your reputation/links/authority organically, Google's algorithm changes are not going to hurt you.

Albert

It is difficult to abandon the exact occurrence of keywords. Though it is said that now the content is most important, there are people who find holes in the new behavior of searchers.

Jason Young

I disagree with the first point, while article spinning can be low quality it depends on who is doing the spinning. Once you are using a good article spinner, the articles are unique, the base articles are relevant/useful and it provides value I foresee no issues with the Google Algorithm Changes.

It seems that the changes are meant to increase the value of the service they provide which is high quality and relevant searches and if you ensure that the attributes are above are included while spinning you will be unaffected.

Jason

MKR

Someone who's good enough to spin a unique and original article doesn't need to spin it. They'll just write their own take.

The tip seems to be aimed at people who produce barely-readable junk.

Paul

Not true. Using spinning is very effective for create very diversified anchor text for SEO link building purposes. There are really two schools of thought on article marketing. One is that you can get traffic from click thrus – less and less likely nowadays… The second is to use it for link building purposes.

Spinning can be very effective for SEO purposes because you can vary the titles as well as the anchor text for your links. These are SEO objectives. Another reason for spinning is that most syndication networks for linkbuilding simply require it. So it just makes sense if you want to be able to get more links from your article marketing.

Mike

I disagree with 90% of this post. Are these guest posts even edited, because you talk about low quality content, yet this post is oozing with horrible grammar, and regurgitated information that can be found on 100's of websites. This post was written just to get a link from a guest post, which of course is against Google ToS as well. It is just low quality pieced together information – the kind of low quality you say to avoid.

You talk about "high PR homepages that do not treacle pagerank" – last time I checked Wikipedia, treacle is uncrystallized syrup produced in refining sugar – what the heck does that sentence even mean?

Spinning is dead? That's a bold statement, I think it has only become more important than ever now to do it properly.

I can find a more informative article on eHow or Ezines.

Sorry, for being so up front, but I generally like the posts on this blog, but this one is so obviously low quality web spam discussing web spam – that I just had to make a critical comment.

Maaike Quinn

Sadly I agree.

Justin

I would tell all new bloggers to become an authority in their niche as well. It's easy to start a blog, but a lot of the content is weak which can make it difficult to research and find quality answers on the web.

I have been using the web for researching purposes since 2001. I always bookmark quality sites like this one when I find them.

Thomas

Abdul, thanks for this great post. Hardly ever are there articles that are useful to me but you hit the nail on the head. I love the info on the article websites and also moving links from a footer to a dedicated page is an Awesome IDea!

Destination Infinity

I agree with the poor quality exact match domains – its time that google gives more importance to the content than domain names.

About the footer links, I agree with your views and add that it can be harmful, especially with new sites – I learnt it the hard way!

I think google has insight in to user behavior through other methods too…. A well written informative article.

Destination Infinity

Web Marketing Tips

Yes I do not understand why Google is giving away easy hints to all webmasters about the domain names.

Now a days … this one is first step, if you want to rank high.

Lets see when we will be able to see change in these kind of stupid factor.

Randy

Thanks for sharing these points.

I think it's also important to add that if you exchange links with other site to vary the anchor text. As you mentioned, Google can tell if link don't look natural.

Botton line – keep it real!

Cheers,
Randy

Mighty

This means that I gotta be careful in social bookmarking then. I recently bought an automated bookmarking software. I guess, I should be extra careful in using it then.

Togrul

Thanks Abdul Karim for sharing.

I found quite interesting points here.

Regards,
Togrul

Jane | Find All Answers

Very detailed and useful post on current SEO strategies. I couldn't agree with you more.

But I don't know how to address you: Shaun or Abdul Karim? Or both (one is your real name and another your pen name)?

Cheers,
Jane.

Web Marketing Tips

Not only name but website link which he supplied is not opening as well.

MKR

#4 is why it's a good idea to take the footer credit on a free theme and move it to a page dedicated to credit. Theme authors do it to make sure they get credit, but it's probably more harmful than helpful.

Web Marketing Tips

Do you remember the case of wordpress.

WordPress always put a link on every blog like powered by wordpress, similar is the case with thesis theme as well.

Would love to hear your thoughts on this … because thesis and wordpress both are big player.
Comments are closed.