Report: The Roadmap to Become A Blogger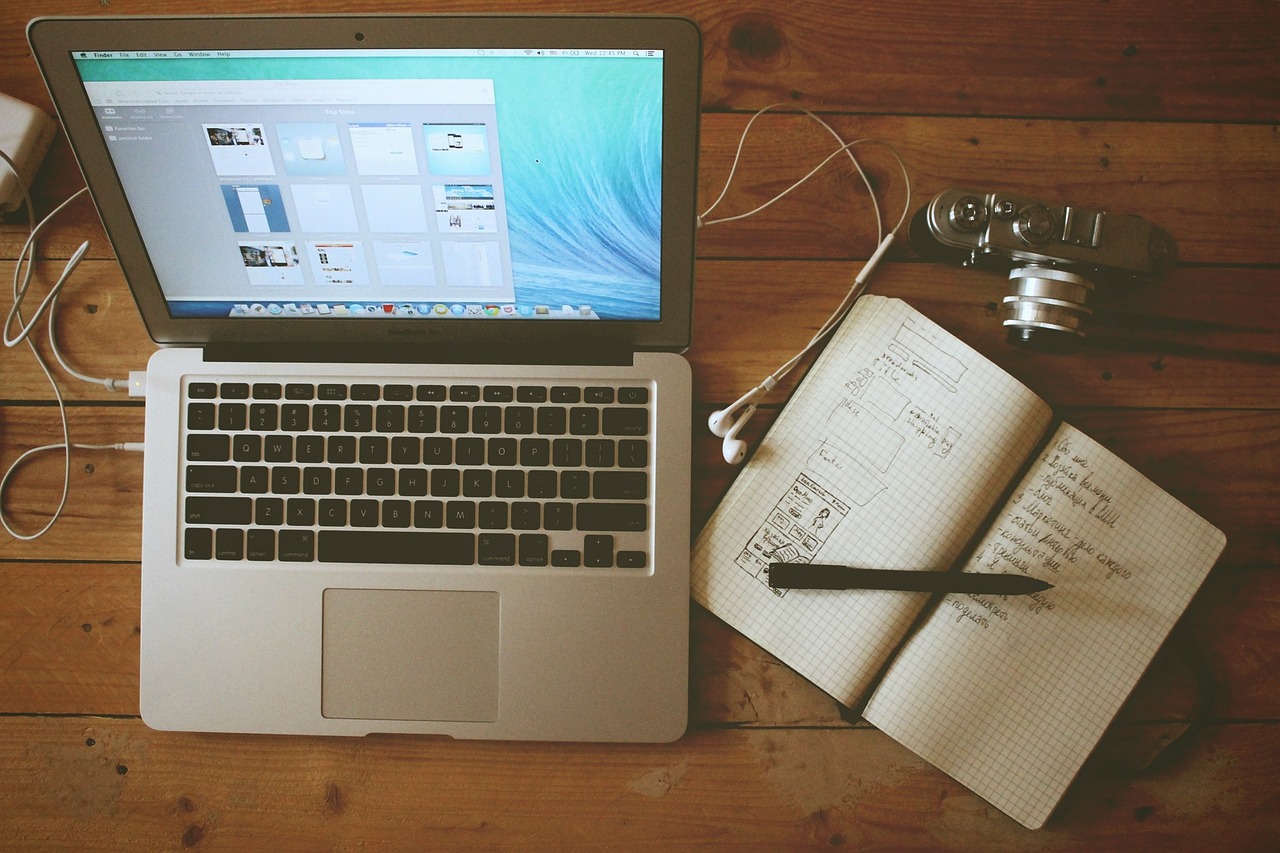 My friend Yaro Starak is launching a new report today titled The Roadmap to Become A Blogger. It comes with 76 pages with information about how you can launch a successful blog, and what are the milestones that you will need to reach along the way.
Here is a small quote from it:
Have you ever thought that traditional marketing methods might not work in our current technology-driven day and age? Contrary to "accepted" beliefs on market research, I strongly believe that getting to know what the market wants is a lot simpler than most
people think.

Here's how…

The first thing you need to figure out, is where you can provide the most value in your area of interest – the area that you uncovered as part of the first milestone. And it just so happens, that you'll be able to provide the highest level of value by solving other people's needs, wants, problems and frustrations.

In fact, this is the secret to why most successful products and services on the market today have become so successful.
The report is free, and in order to download it you need to subscribe to Yaro's email list. I just finished reading it and it does contain a lot of useful information, so make sure to check it out.
Browse all articles on the General category
19 Responses to "Report: The Roadmap to Become A Blogger"
Paul – Leeds photo daily

Thanks Daniel
I am still learning the whole blogging thing and as a relative newbie I am only too happy to see what other recommend.

Become A Blogger Premium

The audio version of the Roadmap is released in addition to the pdf. Besides, the premium program is going to open very soon and I am looking forward to joining it.

Tony Huynh

Thanks for the info. I just started a blog a month ago and I'm looking for anything to help me out.

Matej – HEROES TELEVISION

This report is definitely different, but good. I really liked the affiliate links in videos tip.

It has much sense, especially multimedia+social networks combination but I found some of X-factor strategies really odd and definitely not for everyone. IMO it's mostly only for small number of bloggers who can use them. I won't be joining premium because i really don't see any point spending money on it, only if it will cost 20 bucks or something …

By the way, I tried to put down 50 things that interest me but I stopped at 30 or little less LOL!

Web Hosting Review

This report will be interesting.
I have subscribe to Yaro's email list.
thanks
Matt Hanson

Mahesh

This report will be interesting. I'm signing up for the report. Daniel why don't ya write review of that report. that will be good to read 🙂

Yaro

@Linda – Lol, that made me laugh. I'm considered "down to earth" by Americans, yet "pushy" by Brits.

That actually makes perfect sense 🙂

What one person considers too much hype another thinks is not enough so all you can do is go with what you feel comfortable with and gets the result you want.

I hope regardless of my "hard sell" you got some value from the Roadmap. The same goes for everyone else who downloaded after Daniel's post (Thanks again Daniel!).

Yaro

Gideon Shalwick

Hi everyone

I'm the co-author of Become A Blogger.

Thanks for all the great comments so far. Yaro and I certainly did our best to provide exceptional value inside the report.

All the best!

Gideon Shalwick

West Yorkshire editorial photographer Lorne Campbell

Hi Daniel
Thanks for the info, I have been thinking of doing my own blog for a while now so maybe now is the time.

andy

Just got the report and like you said, it is full of useful information.

If you haven't got one then check it out!

Tom – StandOutBlogger.com

I got a copy of the ebook about a week ago as part of his launch, and it is fantastic! Yaro really knows how to give away QUALITY product.

Daniel Scocco

@Linda, he is a seasoned Internet marketer, maybe that is why 🙂

Nick's Internet Marketing News

I will definitely check it out – thanks for the info!

I have several blogs I am starting and use all the advice I can get.

Linda

I find Yaro a bit to full on. I'm from the UK and we tend not to be quite so pushy

Matej – HEROES TELEVISION

I don't like reading books on computer,always even if it's some little bigger article I print it and read it with a nice cup of coffee, lying on bed .. hehe … I find it much more enjoying and my eyes don't hurt.

I like the book, it's refreshingly good and I like the personal touch in it. What car is this, house looks fine but the car for that money … dude

Daniel Scocco

@Satish, yeah I read pretty fast whether it is online or offline.

SATISH — Technotip.org

Thanks for the info Daniel..

And you finished reading 76 pages! I cant read ebooks, I will get them printed on paper, just for my reading purpose.

15 Minutes to Riches!

Thanks for the tip! Going to check it out now…

Blogging Millionaire

This guy sure taking over the blogging market with all his e-books and schools. Oh well, I guess the man knows what he is doing.
Comments are closed.