Remove unnecessary information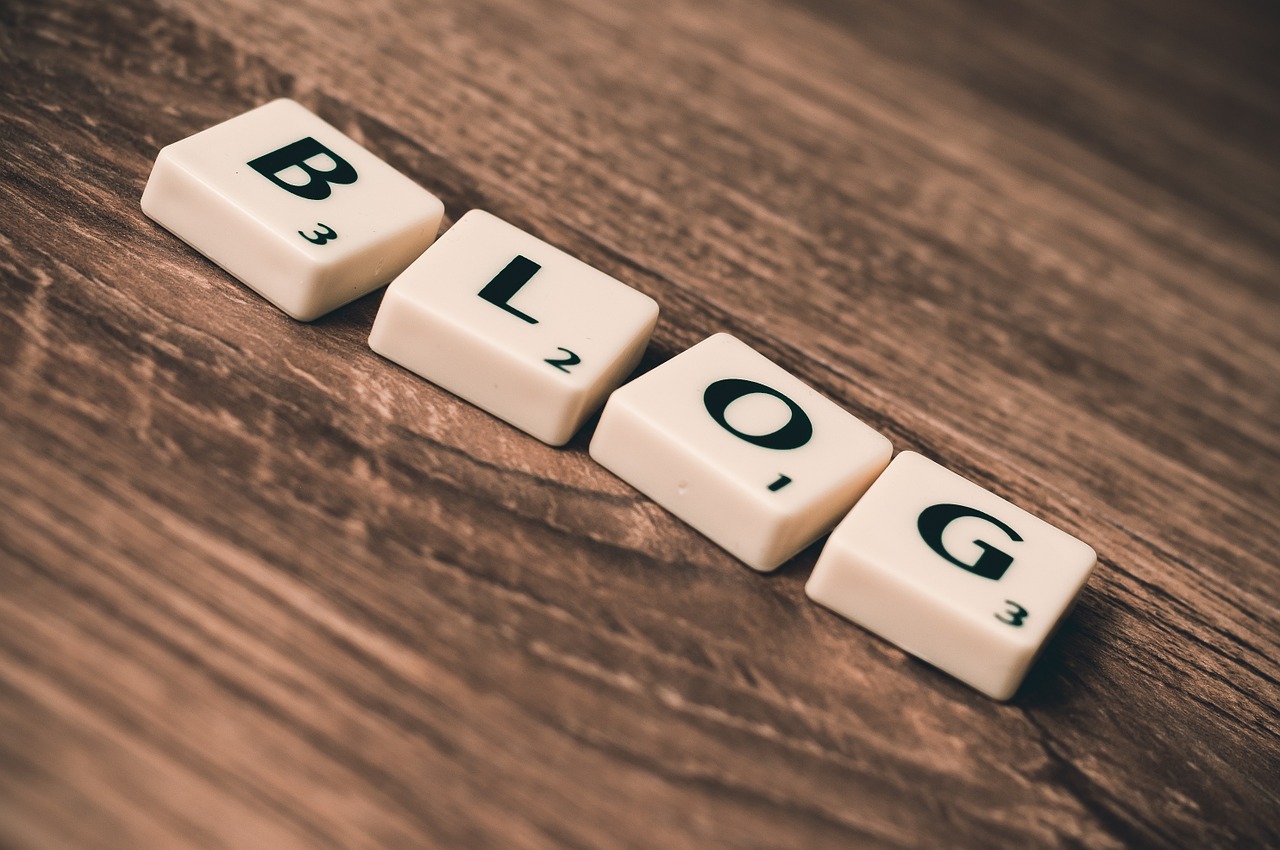 The cleaner your blog the better. Most readers have a short attention span and they do not want to get distracted by unnecessary or non-relevant information. Despite that fact many bloggers forget to remove such extra data from their sidebars or from the blog posts. Below you will find some examples of unnecessary information:
Author information: Unless your blog has more than one author it makes no sense to display "Written by John Doe" after every single post. Readers that want more information about the author can visit the "About" page.
Meta data: Most WordPress themes come with a meta section on the sidebar where you can find admin links like "Login" or "XHTML Valid". While this information might be useful for the blog owner it offers no value for the reader.
Recent Comments: The blogs that have a "Recent Comments" section usually display only the name of the person that posted it and the first two words of the comment. Readers interested in following the comments of a particular post will probably click on that post directly and not on the "Recent Comments".
Calendar: Unless you write about time-bound content there is no reason to have a calendar on the sidebar of your blog. People blogging about a journey or a conference, for instance, should use the calendar because it enables readers to track the evolution of the event. If your blog is not in that situation, however, ditch the calendar.
Badges: Some blog directories or networks require the members to place a badge on their sites. Most of the times, however, those directories send very little traffic while creating a lot of visual pollution. Be careful to evaluate the real benefits before cluttering your blog with dozens of badges.
Overall make sure that all the elements on your blog are creating value and not just detracting from the user experience. If you are not sure about what adds value and what might disturb the readers you can ask them or use services that track where they are clicking around your blog. Do you have any other examples of unnecessary information on blogs?
Browse all articles on the Blog Design category
33 Responses to "Remove unnecessary information"
Yuxx

i removed my calendar ! thx

Bang Kritikus

Many badges much times

Mosey

@craig: What do you mean? Everyone uses different blogging engines (e.g. I use WordPress) so a method for one blog may not work on another. As an example, for WordPress, often it's about editing the sidebar or widgets. Why not be a bit more specific about what you need help with?

craig

How about explaining HOW to do it and not just that we should remove this junk.

SEO Genius

Some great simple tips there definitely worth pointing out. Keep that bounce rate down 🙂

çiçek

What's most important is a clear idea of why you're blogging – what's your purpose. The necessity of different blog elements should then answer to your purpose. If it supports it, great. If not then dump the feature.

Mosey

Wow, I wish people would feedback as much for my site too. Alas I run a fansite (niche) so it's doesn't draw crowds of people. They only seem to focus on certain areas of the site when I really want to see more (although I'm also guilty of things like that when I browse 'fansites') I really like the suggestion about removing 'author' since I am the only person but I guess people don't normally read the 'about' page so it's good to let people know who wrote/compiled the info. I also don't feature 'recent comments' unti The calendar is frankly useless for my site as well. Maybe because I don't use it when surfing other's blogs?

Dawud Miracle

I think all things evolve. Blogging is still quite young and is changing weekly. So while the calendar, for instance, had its place a while back, I think date has given way to content – like using tags.

What's most important is a clear idea of why you're blogging – what's your purpose. The necessity of different blog elements should then answer to your purpose. If it supports it, great. If not then dump the feature.

Maki

Yup.. great discussion indeed!

That's what I like about blogging and comments, it's like a huge slow IM party where everyone's invited. 🙂

Daniel

Maki, I guess that both views could be correct, we could say that it depends on whether your readers are mostly repeat visitors or new ones from search engines, for instance.

For new visitors the author name certainly add the benefits you mentioned. Loyal readers of your blog, however, will know that the article was written by you.

Problogger is an special case due to the enourmous popularity of Darren. Nonetheless everytime I read "by Darren Rowse" I think that this info is redundant since I know that all the posts there are "by Daren Rowse".

Good discussion though!

Maki

Thanks Daniel for your comments.

I really don't think online newspapers have author info up there just because there are multiple authors. Author info is up there for a simple reason: It validates the piece in question and accounts for the statements or opinions indicated within the article in question.

Readers need to connect content with writers because newspapers are important information and opinion pushers in the social sphere. Who is responsible for this controversial opinion on Global Warming? Who believes that Barack Obama deserves real support for Presidency?

Multiple authors, and the need to distinguish between writers is really a matter of function and not the primary reason for inclusion of author info.

Hmmm .. and I don't think that including the author info harms the promotion of your brand. In the case of Pro Blogger, both Darren Rowse and Pro Blogger are equally well known around the internet. Darren does leave his name on every blog post and perhaps this is an indication of how both name and blog brand can be successfully integrated into a superbrand?

Daniel

Maki, valid points.

I agree that the author info could be used, but mainly if you are trying a marketing focused on your name as an author rather than on your blog. That is if you want your name to go around the Internat rather than the name of your blog (personally I focus on the latter, you could try both but if you focus energy on one you get better results).

Online newspapers use the author info because they have dozens of authors, and I also said that if you have more than 1 blog author you should keep that author info on posts.

Maki

I think removing the Author information is a very bad idea. Why?

1. Most blogs receive traffic from search engines, which point to individual post pages. People arrive at the post page and they look at the post first, not an About page. Most of them are also unfamiliar with your blog.. so you're immediately letting them know who wrote the post and who's the author they are dealing with.

2. You make it easy for anyone to use your name or quote you when leaving a comment. Imagine having to go to the About page, remember the name and then come back to the comment. Way too much hassle!

3. Copyright. Just putting a copyright symbol or stating that it was written by someone with a name lends some credibility when you are fighting content thieves.

4. Professionalism. You write a great article and people may want to reference or link to you. Having nameless articles is just flat out wierd and inconvenient for most readers. They want a name to link to and you're making it difficult for them by excluding it.

Most online newspapers or online journals have a name or byline before or after each article and that also makes the author accountable for his opinion.

egon

I'm glad you wrote this, I actually just optimized my blog about a week ago using a lot of these techniques and already found it to be quite useful. I took out my calendar that was at the top of the page for the exact reason you specify; it's not very important and is taking up a lot of space that could be used for more important things.

I also removed my metadata and badges. I was hesitant on the badges, but it just brings the page load time up and clutters up the space.

Kevin Henney

I think the recent comments can provide value to the reader, as they give some indication of what posts other visitors considered interesting.

Also, check out this post by Douglass Karr, where he recounts his experience with a post making the front page of Netscape. Karr writes: "It winds up that 35% of folks visiting my home page would exit the page. However, an astounding 52.3% clicked on a Recent Comment on my sidebar!"

That's just one person's experience, but it does suggest that many readers may find value in the recent comments.

Daniel

Josh, if your readers find the "Recent Comments" and calendar valuable go for it. Most of the stuff I write is relative since blogging is no exact science.

Thanks for sharing your experience!

Josh

when designing a blog layout you should think what the readers prefer, and not your own self

Totally agree; that's why, after a redesign, when readers told me they missed the calendar, I put it back in the sidebar. That's also why, when I first experimented with the "Recent Comments" function, and I got massive amounts of positive feedback (people do like to be in on the conversation, after all) I decided to make it permanent.

Fanatyk

I`ll recomend you sth I`m using and I think it`s really good for blogs… I mean archivist – it works fine on mine blog :]

Daniel

Everton, thanks for that feedback! I will consider to remove the "Recent Posts" and About from the footer.

I do think that some navigation links on the footer are important though. Most mainstream websites like large magazines, newspapers or content portals have some basic links on the footer, and I think that people are just used to scrolling down to the footer if they can not find a certain information like the "Contact Us" page.

Everton

I have to really disagree about recent comments Daniel, as this is a useful way for new readers to learn what's interesting on your blog just like 'top posts'.

What this does is help 'pull' to the top what's interesting for readers. Plus it helps readers keep track of posts they may have commented on previously.

I think sticking stuff in the footer is really bad like you do. I've only just noticed that you have links in the footer for the first time and I'm a regular visitor! redudcing clutter is good, but if you're going to hide it away you might as well remove it!

Fanatyk

I`m not sure if the bigger amount of subscribers makes (some) people subscribe (If so many people done it this blog should be valuable).

Daniel

verbalAffair, you might be right. Some people could argue that the feed count gives you an idea about how many RSS subscribers the blog has and consequently what kind of audience is reading it. But I agree that other than that it does not add any value.

By the way guys feel free to mention unnecessary stuff over Daily Blog Tips, or even necessary stuff that I am currently not using 🙂

verbalAffair.com

One example of unnecessary information on blogs is the counter, like "1141 readers by Feedburner". It used to be cool 10 years ago, but doesn´t, in my opinion add any value for the reader. (Sorry…)

Daniel

KG, you have some interesting points. The concern that comes into my mind is that when designing a blog layout you should think what the readers prefer, and not your own self.

The fact that you like to navigate through the "Recent Comments" does not imply that the majority of your readers will behave on the same way. It could be the case, dont get me wrong, but you need to track the statistics to be sure.

On most of the blogs I had on the past a very small percentage of the readers used the calendar to navigate, that is why I am skeptic about its usefulness.

Fanatyk

I mean blogs :]

Fanatyk

Calendar is unnecessary – you may use RSS to know about new posts.
I agree that calendar is not useful for typical blobs.

KG

I have to disagree with you on recent comments and calendar. I think these are both tools that help me to not waste time while reading blogs.

For instance, the recent comments lets me know at a glance whether there are new comments on a certain post or not without having to click through the post which is a waste of time if there are no new comments. And to be honest, I don't remember from visit to visit how many comments are on a post.

The calendar lets me know on my first visit to a blog how often the blogger posts. If I notice the blogger posts frequently, then I'm apt to visit on a more regular basis.

On the other hand, I think things like "Top Posts" in the sidebar are a waste of space, but that's just personal preference I guess.

I do agree with you on the badges. A few are fine, but too many and it just looks cluttered and messy.

dio

Very practical and functional tips.
Comments are closed.