Where Did You Get The Idea for Blogging Idol?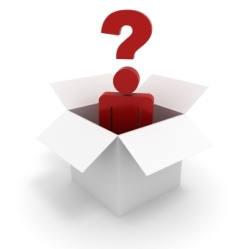 This post is part of the weekly Q&A section. Just use the contact form if you want to submit a question.
Ben Moreno asks:
Where did you get the Blogging Idol idea from? I am sure it was from American Idol but what made you decided to do this contest?
Surprisingly enough, the idea did not come from American Idol. It got inspired from the contest that John Chow was running with Shoemoney.
If you don't remember it, it was basically a contest where both bloggers would compete to see who would be able to gain the largest number of RSS subscribers in one month. The challenge draw a lot of attention from the blogosphere, and readers of both blogs were engaged in watching the unfolding of the strategies used on each side.
Then I thought to myself: "Interesting idea. But why limit the competition to two bloggers? Why not create a big one where anyone would be able to participate and showcase his or her RSS subscriber base building skills?"
That is how the idea for Blogging Idol was born. Blogging Idol 1 was in fact based solely on the RSS subscribe gain of the participants. This formula proved to be problematic, however, because people tried to cheat, and even the ones that played it fair were accused of cheating!
In Blogging Idol 2 I decided to add more parameters to the competition, to make it less susceptible to cheats, and more fair for all the bloggers involved, regardless of their size.
I didn't know how to call the competition initially, though, and for that part I did get inspired by American Idol.
Browse all articles on the Q & A category
13 Responses to "Where Did You Get The Idea for Blogging Idol?"
medyum

Thank You
Nice Post..

The make money online experiment

Will there be a third contest soon? because I'm ready to eat up the competition!

FallOutBoy

Very interesting, you have ideas for Idol 3?

gendut

probogger is my good teacher……many useful tips and learning for new blogger

Wii Fit Games

Interesting reading thanks 🙂

Daniel Scocco

@Whibb, Jeremy won with a trick on the last day. I believe he plugged his aweber into Feedburner for that. He never disclosed what his trick was.

Whibb

btw Daniel, who won the contest between John and Jeremy ?

Ben Moreno

Thanks for the response Daniel. I must say that Blogging Idol #1 helped me to gain some great new friends.

In turn, I learned a lot from those friends and it helped grow my blog. I do look forward to Blogging Idol #3.

SEO Tips

Very interesting, was never sure where it came from myself. Either way its an excellent competition which I am sure has had its benefits eh Daniel 🙂

Four20

drew*

Daniel Scocco

@Life is Colorful, you did a nice job on that one!

Life is Colourful

I was thinking that it was inspired from American Idol only :). Anyways, I feel proud to host the first blogging idol logo on my blog.

ThemeLib

So do you have any ideas for Blogging Idol 3? 😉
Comments are closed.