When Should I Quit My Job?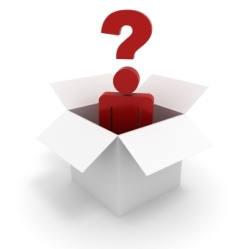 This post is part of the weekly Q&A section. Just use the contact form if you want to submit a question.
Ben Moreno asks:
I understand you are a full time blogger. Did you work a regular job before you started this blog? If so how long did you have to grow this blog before you were able to quit working?
Well, personally I don't consider myself a full time blogger. Today the revenues that come from my blogs represent just 30% of my total income. The rest comes from static websites, affiliate marketing and from my own products (e.g., Online Profits).
But yes, I did work a regular job before making the jump to work full time on the Internet.
Basically in 2005 I got my degree in International Economics and Business Administration, and when I got out from the university I went straight to work for a multinational company. In that same year I started building my first websites and blogs.
By the time they were just a hobby. I didn't plan to make any money. In fact I wasn't even expecting visitors!
After some months the traffic started picking up though. Some of my sites were getting hundreds of visitors every daily. I got surprised, and it made me realize that the Internet had a huge potential.
During 2006 my sites kept growing — at the same pace as my boredom with my day job.
I was making $200 monthly or so with the sites. It was not a lot, but I was also only working a couple of hours weekly on the sites. I figured that if I started working more, the money would grow proportionally.
That year I gave in my resignation letter, moved back to Brazil, and started working full time with my online projects. It was the best decision I have ever made.
Now I realize that quitting a job is not always easy. I was 23 when I quit mine, and as you can imagine I didn't have bills to pay at all.
When you have a family to support you need to be much more cautious with the switch.
That being said, it should still be possible. It is just a matter of working harder and planning.
If you work 8 a hours a day in your day job, for example, you could start by working 2 hours a day on your own sites, plus 16 hours on the weekends. Yes you will need to stay working late some days, and you will need to sacrifice other aspects of your live (e.g., holidays, trips, television). But hey, no one said it was easy.
As for the exact time to quit, that is a decision that each one needs to make individually.
If I had bills to pay or a family to support, I would aim to reach two milestones before quitting my job: first of all I would make sure that my online revenues were close to 50% of what my day job pays; secondly I would also save money to cover one year of my expenses. Once I had those two things in place, I would quit and start working full time with the online projects.
If you don't have many bills to pay or a family to support the decision is much easier.
It is not a simple thing to accomplish, but it is definitely worth it.
If you want to read more about the lifestyle, read The Pros and Cons of Working from Home on the Internet.
Browse all articles on the Q & A category
38 Responses to "When Should I Quit My Job?"
Dave

Great post Daniel, I'm just in the process of quitting my job for good. I plan to retire next year and concentrate on my internet business I've have been preparing for this for the past couple of years and in a few months i will make the change. I have only made a small amount of money on the internet but i know there is a massive potential to tap in to. My problem has always been having enough time to focus on my internet business because my job is so demanding but I won't have that problem soon. Can't wait to get at it.

computer tips

Hi Daniel, you explained very well. I was blogging since from last two years when I was engineering student. Today I got a job and still blogging. Actually the Income I am earning through blogging is not worth quitting the day job. Until and unless I start making 4-figure income, I won't quit the day job.

Stephane

If you keep blogging consistently and add valuable content, you can earn wayyyy more than with any 9 to 5 job.

I work about 15 hours a week and earn 6 times the income I used to make at the office (250,000$ + per year)

And as I write this, I am sitting in my travel trailer in Connecticut (Mystic KOA Campground) and just got back from the beach.

Life is great, I'd never go back. Affiliate marketing is awesome.

medyum

I doubt if I would ever stop my regular income job (software development) to take up fulltime blogging. Right now I spent 40-45 hrs a week on my regular job that pays very well where as on blioggin I spent about 10 hrs a week but don't even make one tenth of my regular salary…

Thank You DailyBlogTips

Himanshu

this isi the article i was searching from many time and i am too much happy that there are lots of people there around the world who thinks just like me,i am also a job seeker who consider his job more than a hell, i want to ran away from my job, but i want to make a strong base before doing all these things, i think 200$ earning at starting is something require to quit your job.

Tyrone

Yeah! Well said…It is not a simple thing to accomplish, but it is definitely worth it. If one get the opportunity then definitely grap it.

Mr. I

@ Daniel
One Last quetion, How much traffic do you think is OK to charge $100 per month considering that my niche is "blogging tips and tricks"?

Daniel Scocco

@Mr. I, $2.50 per month is indeed a low price.

I would focus on building traffic for now though, until the point where you can charge at least $100 monthly per banner.

Before that it is not worth your time to deal with advertisers, reports and so on.
Comments are closed.