Should I Translate My Content in English?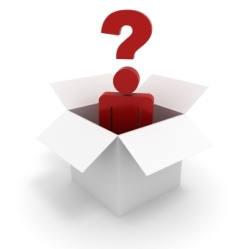 This post is part of the weekly Q&A section. Just use the contact form if you want to submit a question.
Blpgirl asks:
I have been writing a blog in Spanish for a while now, and since i decide to start doing things to increase the traffic i´m wondering if i´m leaving a big audience out for not blogging in English. So, i guess my question is: would you recommend to a blogger that blogs in a foreign language to translate the same content to English just to capture greater audience? if so, would you say an automatic widget is enough or better to do it manually?
This is a frequent question among bloggers that speak English as a second language. Yes you are inevitably leaving out a big audience if your content is not in English. If you consider native speakers only, Chinese is the most widely spoken language in the world. If you consider people that also speak the language as a second language, or that are at least able to understand it, I would guess that English is still the most popular language.
That being said, targeting only a specific audience, say the Spanish or the Portuguese one, can be a good strategy too. You need to consider both sides of the coin.
From one side, writing in English will exposure you to a bigger audience. From the other side, it will also put you in competition with a much larger number of websites.
Depending on the topic of your blog, choosing to blog in your local language might also have other benefits, including the possibility to network with local bloggers, to attend local events and to get exposure with mainstream media and newspapers.
Now you also ask about translating your blog content to English. If your objective is to increase the amount of quality traffic that you have, then you would need to have a human translator working on the content. Computer based translation is still not good enough to serve readers looking for good information.
It might work for search engine traffic though. I have experimented in the past with translator plugins, and they did manage to boost my organic traffic. I found that the results were not that good though, because most of that traffic would bounce back once they saw the quality of the translation….
The final answer will only be found after some testing. Try using an automatic translator plugin or widget and see how it will work. Ask feedback to your readers and so on. Then try with a human translator and see if the returns will justify the costs.
Browse all articles on the Q & A category
29 Responses to "Should I Translate My Content in English?"
medyum

Never use automatic translation programs to translate your blog to another language or it will be funny and some times stupid!

Andy Mitchell

Ulla

And that's where I have the greatest respect for you. Unfortunately I don't speak another language (a little conversational french). The aim of the widget was to give people an opportunity to get the idea of content and then make an informed choice.

You raise a very important question. How accurate are these translators?

Best Wishes and thank you for your response.

Andy

Ulla Hennig

Andy,
a lot of people from not-English-speaking countries can read English quite well. I don't trust those translator widgets very much myself. If people are interested in your content, they either read it in English or get their own translation. (At least I would do that – I am from Germany, and English is not my first language).

Andy Mitchell

I have received recently a lot of visitors from countries where english is not their first language. These visitors have only stayed on my blog for an average of a minute. It could be that this content is not relevant to them or they need it translating.

I have added a google translator widget on Your Hypnotist Blog. It translates about 30+ languages and makes a literal copy of the blog page but in the chosen language.

Let's see what happens.

blpgirl

Wow great feedback from everyone here and Anthony I got to say that your plugin seems to have great potential since I was wondering if it was possible to generate 2 separate feeds and I see that yes you can 😀 will give a try also, probably this weekend and see how it goes.

Anthony

I've written a plugin to allow multiple language posting for wordpress and after using it, I must say I will never use automatic translation as it has proven inefficient.

I mostly blog in english then translate it to my mother tongue and not the other way.

You'll find my plugin on wordpress extend by looking for ZdMultilang

Extrablogger

the best is to write english content

Cyrus

Ya, I was thinking about it too, so I guess translating will be a good exposure in search engine.

RYM

I agree with #19. I think it is a subjective question and depends on your target audience. If you are blogging about Laws and Regulations in America, there is probably no sue translating your blog in French and German.

Also, i think a lot is "lost in translation".

Ulla Hennig

I started my Blog in English in July 2008 and I've not regretted doing so up to now. It is fun to reach a world wide audience. But I noticed that it is not a matter of simply translating posts from one language into another. You have to write in a different way, even if you are dealing with the same theme or subject.

Internet Martketing Blog

I primarily write in English and have no intention of writiing in our
From my personal view , it is depend on your target audience , whether writting in english or your native language. For example baidu.com , since target audience is chinese speaking . It has received termendous traffic from chinese speaking area

However, please bear in mind that , most of internet users would has capabilities to read/write in english. So written in english would have better and wide converage of users

Morris

If you are good at your spanish blog than you should keep continue at there and you should start a fresh blog with the help of a translator who can understand spanish and have strong command over English, so that he will be able to deliver the exact meaning of your Spanish words in English as well.

Google Translator got many hype but however I do feel that they are not full proof some time they deliver stupid meaning as well and can effect your traffic as well.

Charlie

I primarily write in English and have no intention of writiing in our native language which is Filipino because I often mix both in the process. What I find useful though and been trying for sometime is to make an audio or video version of my article in Filipino.

It makes me connect more with my countrymen.

Irfan

Yeah, maybe i should translate my blog into English.

But my English is not so good, I always read your dailywritingtips to improve my English.

Is there any sites that can Improve my english for free?
My first languange is Indonesian

Thanks

Gennaro

It really depends on the niche and whether or not the blogger can tap into the U.S., UK, Canada audience along with Latin America. For travel blogs it's possible. Same with a number of others. I doubt it would be useful for something that appeals to local tastes or a unique niche.

Rasheed

I think a human translator is an expensive issue …
Anyway I am looking for a human arabic-english translator.

Laura-Whateverebay

I have two Spanish blogs and get very good traffic from both Spanish and English speaking audience. My issues was finding sponsors, now that is not an issue.

I do not have a translator plug in – That might help. I do translations myself or I will include a video. It is important not to get lost in translation.

Considering the French are big into blogging I want to find a great plug in for the use of blogging. But my concerns would be the same. 🙁

Christopher Ross @ Web Design

Very interesting question indeed.

Oddly, I recently installed an automated translator on my web site and while the results are pretty rough it has increased my readership dramatically.

BryanK

I have a business (one that is completely separate from my blog but one where I do service many of my customers online) where the first language of many of my customers is French. I do speak French, although not as well as English, and when I write I tend to compose my messages in English then translate.

I have found that I can save a bit of time by using the automatic translator, then going through and correcting it. Not a perfect system, but since I speak the language better than I can write or type it, I find it faster to start out with a copy of my message in bad grammatical form, then simply correct the mess afterward.

This does, however, presume that you know both languages at some level. But it might be helpful for someone out there.

blpgirl

Thanks for the answer Daniel :D, my blog is slowly growing an audience and i don´t want to lose that and as you say it already is starting to give me the possibility to network with big local bloggers and others since a couple of weeks ago so it has giving me good benefits.

About the translation thanks everyone also in the comment section and Jorge for sharing his experience, I guess I´m going to avoid an automatic translation for now and consider a human translation then. That qtranslate plugin for wordpress that ryan mentions seems interesting i think I will give it a try and see how it goes.

pet snakes

I was using google translator on my blog but when I did a theme switch I removed it and haven't put it back. This article has reminded me that I need to. Thanks! Be interesting to see how much of a difference it will make

Mr. I

Yes, automatic translators are not the way to go. I tried to translate several pages to Hindi (my mother tongue) and menings entirely changed!

Human translators are best!

Hisham

Never use automatic translation programs to translate your blog to another language or it will be funny and some times stupid!

EarlMobile

I run a Berlin based blog in German which is the only reasonable choice since I am not only writing about contemporary art and streetart but also about topics regarding Berlin. I guess most of my readers also speak English on a good level so writing in English wouldn't mean a big loss of readers, maybe it could lead to an increase of Google traffic but that's just idle speculation.
A couple of days ago I noticed a big increase of traffic for a particular article which came in from a British site. I decided to translate the original article into English and put a message on top of the landing page with a link for my English speaking readers.

It was a success: Every reader who came from that referring site clicked on that link and read the English version.
Unfortunatelly, none of them posted a comment… Anyways, I will have to look out for tips regarding this problem.

ryan

I set up multilingual sites using the qtranslate plugin for wordpress, great tool and something you need if you go bi-lingual. DO NOT USE auto translators, so many times meanings are messed up or messages confused. If you want 2 languages do it right!

Rafie
Jorge Camoes

Let me share with you my personal experience. After a year writing in Portuguese, I gave up and decided to write similar content in English. There aren't many (none?) bloggers writing in Portuguese in my niche (information visualization for business) and no one seemed to care about it. I had less than 100 comments after a year and felt very lonely, poor me…

Now, after more than a year writing in English I am slowly building a blog that is visited and commented by top bloggers and experts in my niche and I make a nice pocket money with an info product. Those bloggers and experts never heard about me while I was writing in Portuguese.

I had the illusion that I could reach the English-speaking community by adding a translator plugin, but it really didn't work.

I consider myself a fairly good writer in Portuguese, but not in English. It takes me ages to write a simple post, always afraid of the next stupid mistake, but my only regret is the year lost writing in Portuguese.

The right question for me is not "should I translate my blog to English?" but rather "should I translate my blog to Portuguese/Spanish/…?".

SATISH — Technotip.org

I am blogging in English, but still feel that I am missing people who use English as their 2nd language.

I am sure that the total number of non-English speaking people is far more than English speaking.

So have added Google translator to my blog. So far it has worked great on my blog. But as Daniel said, no computer or program based language translator perform like human translators.

SEO Tips

Good article and an excellent question to ask. I have been looking at a couple of translator plugins that currently exist and I definitely agree that the quality of these translators is still not high enough for it to be worth doing unless you really needed too.

The quality lacks, and as Daniel said most people would probably end up bouncing from the first page they are sent to.
Comments are closed.