Should I Link To my Older Articles?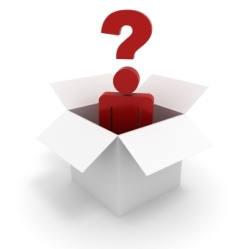 This post is part of the weekly Q&A section. Just use the contact form if you want to submit a question.
Destination Infinity asked:
When I link to my own website (a previous article, written some months ago), Is it good or bad (In the perspective of a search engine)? And why?
This is a good practice both in the perspective of search engines and on that of your visitors.
Why?
It is good for search engines because it will increase the ways (i.e. the number of links) that they have to find the content on your website. Additionally, every time you link to one of your articles, you are also signaling to search engines that such article is important inside your website. The more internal links your article has, the higher the importance that it will have on the eyes of search engines (all other things being equal, obviously).
That is why the homepage is usually the most trusted page on any website, because all internet webpages link back to it.
Finally, this is also good for your search engine optimization because you will be able to use a specific anchor text on your links, and this is a factor used by the search algorithms to evaluate the content inside any web page.
Now this practice is also good in the perspective of your visitors because you will be providing them more information on a topic that they are already interested in (else they would not be reading your first post).
As you can see, everyone wins, so keep linking to those older articles!
Browse all articles on the Q & A category
23 Responses to "Should I Link To my Older Articles?"
medyum

When linking to older posts you also give yourself a greater chance that someone might post a comment on that "older" page. This adds fresh content and can also help with the search engines. I've had posts that were revived and increased in search ranking after a few additional comments were made.

MoneyOnline

I always link back to my website. I noticed that my ezinearticles profile is PR2 so I have tried to place a few links to that and submit the rss feed to some rss directories…to boost the ranking of those articles.

SEO Genius

It is an excellent idea to link to other internal pages when writing articles or creating new pages as this makes the internal link structure stronger and in terms of SEO increases the amount of incoming links your website has.

Art

Thanks for confirming what my wife just advised me to do the other day. She said, "Don't just tell them to see an earlier post, link it!". Now she will say "I told you so."

gendut

I never doing this strategy…..I will try if the action will give good effect on search engine…..thanks

Burak

I agree that it's a great idea to link to relevant old posts. As you say, this gives the readers an opportunity to continue reading your blog.

However, like all the good things, overdoing this can be harmful as well. Sometimes I encounter blogs and blog posts that are overloaded with links to everywhere including irrelevant posts and pages. This becomes overwhelming for the readers and makes them run away (at least me:)

Eleté

Its a good thing to do, but you also have to have this in mind as you write it, trying to make connections with your older posts to make this right, instead of linking to things that have no relation, which will only annoy readers.

A curios "side-effect" this had was that some of the copied articles from my blog (word by word, picture by picture) would always include like 5 links to my own even when no reference was made to me as a source! It was pretty funny….

Ikki at SEO Blog

Linking to other posts of yours can also help new visitors find hidden jewels of your site, posts that has been buried in the archives.

@Donald Ballard: It's a rare thing to find people that think the way you do. Unfortunately, most tend to forget that the web is made for people, not for search engines.

Rhea

I link a lot to past posts, and I always wonder how much they get clicked on. Yet, I continue to do it.

Bill

The latest change in Google's search engine algorithm dosent really care much about internal linking specially in blogs. You just need to make sure that everything is linked to the page you are trying to optimize i.e. the home page. As long as you blog article or post is in the site map you really have nothing much to worry about.

Jen

I just recently started doing this and have really seen my page views go up as the links are being clicked on.

Thanks for putting it allin perspective.

imam

old post should be maintenace

Make Money Online with a 17 year old kid

Hi Daniel,
You are completely right in saying that its good for your visitors as well as yourself. As this increases the time your readers spend on your website and it also helps them by giving useful information.
But I have a little doubt on the first point that it helps in SEO to a good extent.
Obviously it helps but very little…not to do this for SEO (as far as I have knowledge of SEO.)

What do you say.

Regards
Laksh

Enduring Wanderlust

I also think it's good practice if you have a lot of new readers coming in. It allows them to same previous content without going to the archives. It also link relevant content for them

Markus

When linking to older posts you also give yourself a greater chance that someone might post a comment on that "older" page. This adds fresh content and can also help with the search engines. I've had posts that were revived and increased in search ranking after a few additional comments were made.

Daniel Scocco

@Writer Dad, the higher up in the page your link appears, the higher its value.

Desiree Fawn

I've often wondered the same thing & hoped I was right about it being a good idea — thanks for the info! I'll keep it up 🙂

Rob O.

I like to use "deep linking" in the "website" box when posting comments on other blogs. Using "deep linking" directly to an individual post on your own blog (rather than the home page) is a nice way to direct visitors to an article that's specifically related to the topic on which you're commenting.

And I believe it adds value to "deep link" back to archived posts from within newer posts on your own blog, too. Sure, this gives search engines another path to dig into, but far more importantly, doing so can further prompt your readers to explore.

"Deep Linking" is an excellent way to shine a little new light on an older post that never quite seemed to get its due share of exposure. Y'know sometimes the blog entries that you're most proud of are the ones that can seem to go by unnoticed…

Writer Dad

Does it count if they're just related posts at the end of the article and not from within the text?

Karen, author of "My Funny Dad, Harry"

I've done this on occasion when I wrote an update to an older post or when I refer to something in an older post but didn't realize it was a good thing to do from the search engine angle. Hendry Lee just shared a good idea about listing my best posts of the year in a post. I think I'll do that, if I can figure out which ones to are best.

This is something I will share in my Friday "Things I Learned This Week" post with a link back to this post at http://www.zemeks.blogspot.com if it's okay with you .

Darren Singleton

Great question, though not something I've thought about myself. If it is on topic, or I discuss content I have previously mentioned, I tend to link back from my latest post.

Thanks for the advice.

Hendry Lee

I've seen bloggers who feature their best of 2007, 2008, or July 2008 posts as a new post. The content includes 10 links to old posts. A great idea, I'd say to revive old posts.

Scott Williams

I do this myself… Thanks for the reminder!
Comments are closed.