How Do I Choose A Web Hosting Company?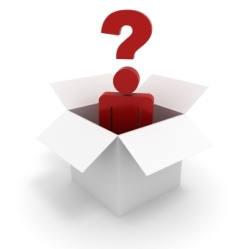 This post is part of the weekly Q&A section. Just use the contact form if you want to submit a question.
Marija asks:
Hi Daniel, I have one not so quick but for me an essential question for you. I hope you will have time to help me.

I would like to start a solid website, with the prospect of monetizing it and making it reputable after a required period of steady growth. As I understand hosting is an important part in that process I would like to choose the right host. However, I have no idea which hosting company to opt for, neither do I know which of the packages to select.

Let's suppose money is not an issue, which hosting company and package should I choose as a starting point? And can I easily upgrade my hosting package when I start having a lot of visitors?
The first thing you need to avoid are the oversellers. Who are those? They are basically the companies that offer miraculous server specs (e.g., huge disk space and monthly bandwitdh) while charging a modest monthly price.
Here is one example: Dreamhost is currently offering unlimited disk space and bandwidth, all for a $5.95 monthly.
Beginners could see this offer and think "Wow, that is sure a good value for money, let me buy it right now."
This is a big mistake for two reasons.
First of all, disk space and bandwidth are NOT important factors for choosing a web host. Why? Because even the smaller plans out there will hold your website, however big it might be. Daily Blog Tips gets around 300,000 monthly page views and burns only 50G of monthly bandwidth, and uses only 800M of disk space.
For a starting blog or website, 10G of monthly bandwidth and 500M of disk space would already be enough.
The second reason of that mistake is the fact that when companies offer such huge specs for low prices, they inevitably need to pack hundreds, if not thousands of websites on a single server. That is, your website will be hosted on a server with hundreds of others, and it will also share the server resources (CPU and RAM mainly) with those.
The result? Slow loading times, frequent downtimes, and problems that might come from the stupid behavior of other users on your server.
If you want to read more on this topic, check the article I wrote a while ago titled How to Choose a Web Host.
I also recommend Hostgator as a reliable hosting company. I use them to host several of my sites, and have been a client for over one year without any problems at all.
Browse all articles on the Q & A category
32 Responses to "How Do I Choose A Web Hosting Company?"
SmartSecurityPeople.com

Unfortunately, I have to agree with Trumor… I signed up with Doreo hosting (based upon Daniel's recommendation) for a new website(not the one linked above) and unfortunately they are just not living up to my expectations. As a matter of fact, my new website is down as I type. I came back here to see if Daniel is still using them and it appears he is or at least he has not updated this article to reflect a change. I am on Doreo's whitestar server and it is incredibly slow in serving up my pages (standard wordpress blog) and it appears to be down quite a bit even though their monitoring service does not reflect it… Disappointed.. Unfortunately, I will probably look at one of the more well known hosting providers very soon if things don't change.

Trumor

My experience with Doreo is not that good. My Site experience down time pretty much everyday. They have lame excuses everytime I contact them.

I signed up after the recommendation from Daniel. But my experience with low cost($4.99/month) providers are much much better than this high cost provider.

medyum

Customer services is the most important factor to consider. Hostgator provide 24/7/365 days online support. Hostgator also provide 99.9% Uptime Guarantee. It's important to make sure your websites run smoothly without any downtime.Hostgator also offer $0.01 for the first month for the limited time only!

Thank You Very Much
Nice Post

Medyum Oguz

Courtland Santos

I've been using Siteground.com now for almost four years now, never had any problems with it. Like Daniel said, find a hosting provider that gives you just the right services you need for the a moderate price. Try them out.

AJ Kumar

good post, could of used it a while back though 🙂

AJ Kumar

Dev

Nice post.. thanx for these good tips

Melvin

here's my question now: I can see is vey you're blog is famous now. So how do you actually still promote dailyblogtips.com considering you already have the online exposure. Most people that have smaller blogs (like me) do sweat work to get exposure but how does actually bigger blogs continue to maintain their traffic?

Claudio

yes

Aravind Jose T.

My requirements, include more than 1 MySQL DB and multiple domain hosting.
UNFORTUNATELY, Doreo's basic plan supports only 1 MySQL DB and one additional domain/subdomain. That's a setback. !! 🙁

Zyva
Aravind Jose T.

Thanks for the answer post and the comments. I've read all of them in full length.

I'm about to start a startup (web based), so I am gonna need a suitable host and I was left helpless in the myriad of hosts.

This surely helps.

Thank You Daniel, and the commentors. 🙂

Brian D. Hawkins

I used Kiosk for a few years and loved them but they got rid of phone support. I hated it when they went to that stupid conference room support. I left them and went to gator with a dedicated server and haven't looked back since. If I have to pay for something like that I want to be able to pick up the phone and talk to a human.

Ruben

I have heard good things about Doreo.

I also have had bad experience with another web host company. Really, the service is the most important aspect of buying web host. If there is something wrong, you should have blind trust on your web host company, if not you probably get trouble in the future.

If you are using a special features like PHP GD for automatic image resizing for example, you should ask the web host company first whether they support that and which version. Otherwise you might get problems like I have had.

My name has a link to the experience I have had with web host companies, but the conclusion is that the customer service is very important.

Don't go for the lowest price but for the best service because early or late, you are going to need it. And although I don't have experience with Doreo, from what I have read, I think it must be one of the better web hosting companies.

Laura Christianson

Thanks Daniel (and Daniel's readers) for the tips. I'm looking to sign up with a new host TODAY, so this is perfect timing. Will investigate these recommendations.

Ross

Marija (and anyone else)

I would actually second Daniels suggestion of Doreo. I'm using them now for one of my smaller sites and have absolutely no complaints (well, no shell access is frustrating at times but you can do most everything through their web panel). I signed up w/ them at Daniels suggestion, and haven't regretted it once. Their response time to billing issues is unheard of (within *minutes* of my sending emails, they respond). Haven't had a need to contact tech or customer support, but if their billing support is any indication of their customer service, it's top notch.

I've been a Dreamhost customer for 6 years. My opinion of them – varies. It's not always as bad as people say, but a HUGE part of your experience will depend on which server they put you on. Some servers host multiple "popular" sites, which will cause you more downtime. Some servers host no popular sites and are generally quite stable. It's very much the "luck of the draw". But in terms of cost, Doreo and Dreamhost are not significantly different (I mean, $5.95 vs. 11.xx (I'm paying 11 but I think there's an even cheaper plan) isn't that much. And the "luck of the draw" isn't a problem w/ Doreo.

Once your site does outgrow shared hosting, I've had a pretty good experience w/ The Planet. However, this month I passed my 750GB bandwidth limit, and had to sign up for more. The cost of the additional bandwidth is almost the cost of my dedicated server (and the 750 it comes with). Kind of annoying.

Marija

Daniel, thank you very much for answering my question. I'm glad that your readers found my question good, and I'm glad that your answer helped many of us.

Choosing a good host is apparently not easy. I have been aware that you should take many parameters into consideration when choosing a host, and also, I know from everyday life that you get what you pay for.

Now that you've answered my question, I know how much bandwidth and disk space I should look for. Also, I now see that customer support is one more thing I should pay attention to.

I'm sure there will be many more good pieces of advice in the comments section here.

Thank you again, Daniel. Keep up the great work!

Bryan Hee

Customer services is the most important factor to consider. Hostgator provide 24/7/365 days online support. Hostgator also provide 99.9% Uptime Guarantee. It's important to make sure your websites run smoothly without any downtime.

Hostgator also offer $0.01 for the first month for the limited time only!

To Your Success
Bryan Hee

Bill

You also need to know about how to leverage google's Trust Rank to get more targeted traffic. I talk about this extensively on my blog.

Suzanne Franco

Great topic and great advice. I am personally very happy with Hostgator and they've made my business life sooooo much better after the multiple problems I had using IX Webhosting (and my fiance is now have the same problems – down time and we've both been hacked several times) so it really is a very important decision. Personal reference is very important. I've never used Doreo but I know Daniel wouldn't put up with hosting problems (sponsor or not LOL) so that's enough for me. Thanks for the great info. *SmiLes* Suzanne

Jen

I have had great luck with Hostgator. Fast customer service, quick load time and very little down time. They get a thumbs up from me for the value.

I really got lucky though- pretty much picked them out of a hat.

Karen

This information is something I have learned the hard way. Now I have to move my blogs again so the host's server can keep up. Cheap is not usually the best way to go.

Gennaro

There does seem to be a lot of sketchy offers in the web hosting world. We all know there is no way they'd offer that unlimited bandwidth and disk space to any blog. It cost them money. They aren't a charity. If you go to a certain limit they'll boot you.

Sean O

I think that your one piece of advice is easily the best – ask around and read the blogs and reviews. Don't be fooled by reverse logic: if hosts that offer large memory and bandwidth allocations are putting thousands of site on the server then those that offer less allocations are putting fewer sites on the server and thus are better. There are some great hosts out there (some mentioned in the article and the other comments) and there are lousy hosts. Often the offers and pricing between the good and the bad are identical.

Customer referral and comments are the only way to separate the wheat from the chaffe and even then your mileage may vary!

Eric Hamm

This is certainly great advise as we were all enticed by these kinds of specs when we first started blogging. Then you hit the front page of Digg and wonder why your site went down almost instantly. The bottom line is, it's virtually impossible to even come CLOSE to hitting those specs without crashing your server (on a shared plan). As you mentioned, you end up sharing space with hundreds of others and end up with a SLOW loading blog.

I recently moved over to a Virtual dedicated server (certainly not necessary for most 'lite' blogs), but I couldn't be happier with the boost in performance and capability/control. Eric

Hendry Lee

The place I hang out to find reviews and ask other's opinions about a hosting company is WebHostingTalk.com. They have a mechanism to confirm a review so no one can fake it.

With reputable company, shared hosting is often enough but for better control and separation, VPS is desirable.

It's sad that hosting has become a commodity nowadays. It takes more effort to find one that works.

Nima

Great post.

Avoid MidPhase & IPower. HostGator is the best i've dealt with so far.

Matej

I'm only looking at memory limit .

I'm with Midphase and I'm paying 90$ / month with support at the moment for their Gold VPS plan and I'm getting headaches every Monday and Tuesday. I get around 450,000 page views month.

I plan to switch to MediaTemple as soon I learn how to 🙂

Scott Williams

Great information… I didn't know all of this when I selected; however I did alot of comparision shopping. I have Hostmonster and they are abolutely amazing and have some of the bes customer service I've experienced in any service industry and my blog has yet to be down in two years. (knock, knock… that's the sound of me knocking on wood)

Audrey

It's not easy to predict the bandwidth you're going to need. I like to start moderately, then upgrade as required.

A big criteria with the bloghost I use is that they're very quick to help me out if I need a hand. As a bit of a newbie to websites, I appreciate not feeling silly if my question is very basic.

Ben

Good question. I think what confuses most people when they first start looking is the bandwidth usage. Most of us think we need a ton of it because our blog might take off, but if your only using 50G for 300k in page views, then one can say that bandwidth should not be a major consideration.
Comments are closed.