Poll: What Is Your Main Revenue Source Online?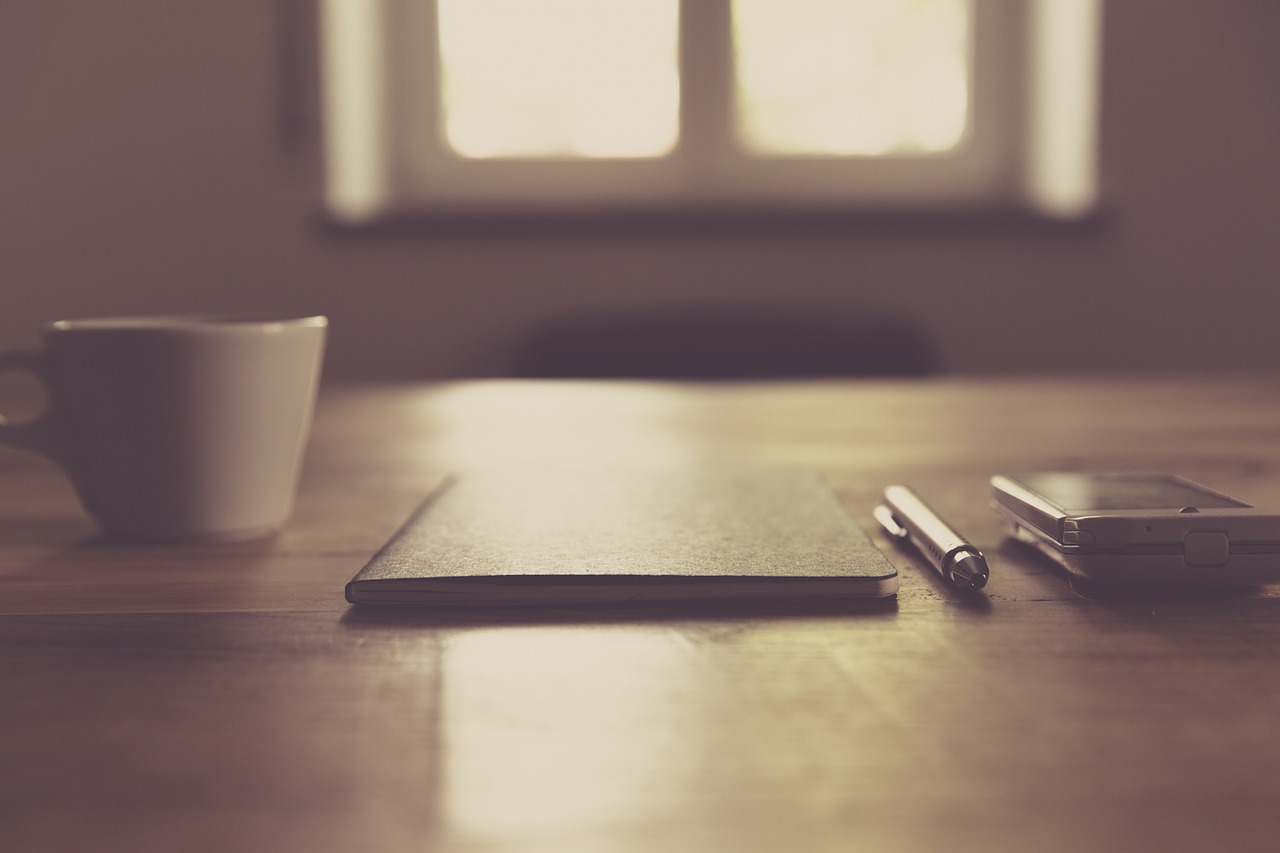 The beauty of working online is that you can create revenues with a wide range of models and strategies. In fact it would be hard to find two people monetizing their websites in the exact same way.
Thinking about that I figured that it would be cool to have a poll on the topic. The question I am asking is: "What Is Your Main Revenue Source Online?". If you make money with several models, just cast a vote for the biggest one. If your model is not listed in the poll please vote for "Other" and drop a comment explaining it.
The poll closes on Friday, and I'll publish the results next Monday.
Browse all articles on the Monetize category
39 Responses to "Poll: What Is Your Main Revenue Source Online?"
Farouk

that's a very useful Poll Daniel
always like to visit your blog to get useful tips

Basant | Techno-Pulse

AdSense is the easiest way to generate money. It'll be very popular if Google provides direct customer support. Also, Google has revealed that its sharing 68% with the publishers which I think is fair enough.

Schmidty

Hi think consulting is a great/easy way to make $$$ from a popular blog. builds the credibility for off line freelance work as well.

Murlu

Freelance writing has been my biggest source of stable revenue. I also sell items on consignment online which earns me a very nice side income but it has ups and downs depending on the clients I'm able to find the the items they wish to sell.

Web Marketing Tips

Your charges for 1000 words ??

Paula Neal Mooney

Google Adsense it still a good earning vehicle, yet my money earned through writing for Examiner.com has surpassed that so far.

Jonathan Volk

Affiliate marketing! 😀 – Might be selling my own products with enough time. About to launch my latest facebook guide soon! (excited haha)

Web Marketing Tips

Launching your own product is the best and effective way, provided such product are good and useful and you provide good discount to your affiliates.

Web Marketing Tips

Great so still 42%+ people still depend on Google Adsense. Thats really great.

Wish them luck.

Pankaj

I feel adsense is on top because it's the most easy method and u can start earning very soon. Take my example, I am earning around 200$ per month with my 6 months old site, I know it's not too much but still I feed it's good for someone with 6 months in the industry. What do you say about my progress?

Roshan Ahmed

You've made a good progress. To hit $200 per month within 6 months is a great progress and you might want to consider selling ads with your own rate (using buysellads.com)

Peter J

i voted for selling my own advertisements, adsense never really works and i think google is just trying to rup us of with low quality return rates.

mohsin

Adsense is great for bloggers, I taught blogging to some of my friends and they are earning 1000+ $ per month.
And those who have lost adsense account on Google, I think they should signup another account on behalf of other family member or friend.
I have 2 years experience with Adsense and I think no a single illegal step is needed to earn from adsense. Just build traffic and place adds wisely.

Web Marketing Tips

Hey Mohsin

How much you are earning through adsense ??

And people who do not have patience tend to do such kind of thing.

Lee Ka Hoong

lol..Adsense is still the king, for certain people. Between, Google Adsense is my main revenue source and follow by selling own banner ads. I'm doing some freelance which helps people to create their blog and website once in awhile too.

Regards,
Lee

Rocky

How much do your earn in adsense? How much daily page views do you need to earn at least $100 a month on adsense. Please excuse my ignorance.. Please reply via email thanks!

Lee Ka Hoong

I don't have your email address Rocky. I have several blogs and websites that accumulate more than $100 a month on adsense. 1 blog or website is hardly to reach that amount unless you have huge traffic. Most of my websites target micro niche and they have about 1-2 pages per site, they receive low traffic but the CTR is high.

Keyword research is the key if you ask me.

What say you Daniel?

Regards,
Lee

Daniel Scocco

I would say that you need around 1,000 page views per day to make $100 monthly with a website.

Rocky

Thank you Mr. Lee Ka Hoong and Mr. Daniel. Everything is clear to me now.

Melvin

wow. Can't believe a lot of people are still making significant money through Adsense.

Ari

I'm still struggling to earn online, and haven't got a significant earning yet. Hope it will be better in the future… 🙂

Web Marketing Tips

First step … grab your own domain instead of blogspot.

Roshan Ahmed

Hi,
In all of such polls often Google Adsense stands first! And that's the thing which makes me weak!! I was banned from Adsense long before. When I was 11 or 12 I signed up there, I didn't knew what the program was, I clicked on my own ads and thought it works like that. But now I know how it works and what it is, but I cannot have an account there!!

🙁 Roshan Ahmed

Roshan Ahmed

I think I can put the Adsense code of my friends adsense account to my website (Google says so, I guess). Isn't it true??

Web Marketing Tips

Hey Roshan

I think Adsense is the first and baby step for every one. Once you become expert you do not want to have $0.50 or $1.50 clicks value.

You want to have $20+ revenue with plus click.

But however people are still making very good amount of money through adsense.

Roshan Ahmed

how can you we earn $20+ per click. You mean self advertising or something like that??

Emelie – 20 ways to make 100 dollar

I voted for adsense. I have some minisites with high paying adsense ads. I have just started out with article marketing now, exiting 🙂

David

Interesting poll but it would probably be more informative if peoples votes were waited by how much they earn through that method (or even better a comparison of a the weighted and non weighted polls): I would guess there are allot of people like myself earning small amounts of money through ad sense whilst a small number of people earn considerably more through the other methods.

Web Marketing Tips

Yes but I think for that you will had to add many other options as well.

Like 4 to 5 sub options in every option with amount.

What do you say >?>

Stylo

My Website is in Beginning stage so i'm monetizing my website through adsense or freelance jobs, its help me to provide some Jobs.

James Fisher

Affiliate marketing by far is my most successful revenue source. It took some time to find the right products and promote them, so it takes patience to see results.

Web Marketing Tips

There are many things involved as well.

Affiliate marketing need money at the beginning to promote products.

But this is not in case of Google adsense and I think that's why people started their online journey from Google adsense.

Steve

I make the most with affiliate offers but I see a lot of people make good money doing freelance work. Makes me think I should get involved in freelance more than I have.

Impulse Magazine

Mine would probably be a tie between Google Adsense and affiliate marketing

Web Marketing Tips

Would love to know your share details.

How much % from Google Adsense
How much % from Affiliate Marketing.

Dev | Technshare

I voted for affiliate marketing. I think it's one of the easiest and effective way to make money. And i think selling your own ads can another easiest way to make money.

Thanks,
Dev

Web Marketing Tips

As far as easiest way is concerned I think adsense is at top. That's why 47% people still like Google Adsense.

Mike Piper

I voted for selling my own products, although my method is somewhat different from most in that category, I suspect.

My products are self-published books, sold via Amazon rather than sold on my own sites. My sites are directly responsible for only a fraction of sales.

Web Marketing Tips

Yes if you want to get passive income than there is nothing better than selling books and all.

Really like it.
Comments are closed.